Schloss Hollenegg's mission is to support young, emerging designers in order to create space for design research, thinking and criticism. Schloss Hollenegg for Design offers one of the few residency programs aimed specifically at designers, organizing exhibitions, workshops and symposia around the theme of design.
The exhibition "EAST to WEST" will be open to the public on Saturdays and Sundays from 11 am to 6 pm. An opening tour will be streamed live on Instagram at 6 p.m. Friday, May 6.
Schloss Hollenegg for Design is a cultural institution founded in 2015 by Alice Stori Liechtenstein. It is a non-profit association with the aim to support the growth and understanding of design culture. With its program, it aims to address culturally relevant issues with continuity and offer a wide audience a cultural program in a non-urban space. The high level of the program has made the initiative a design destination in the national and international panorama in only three years.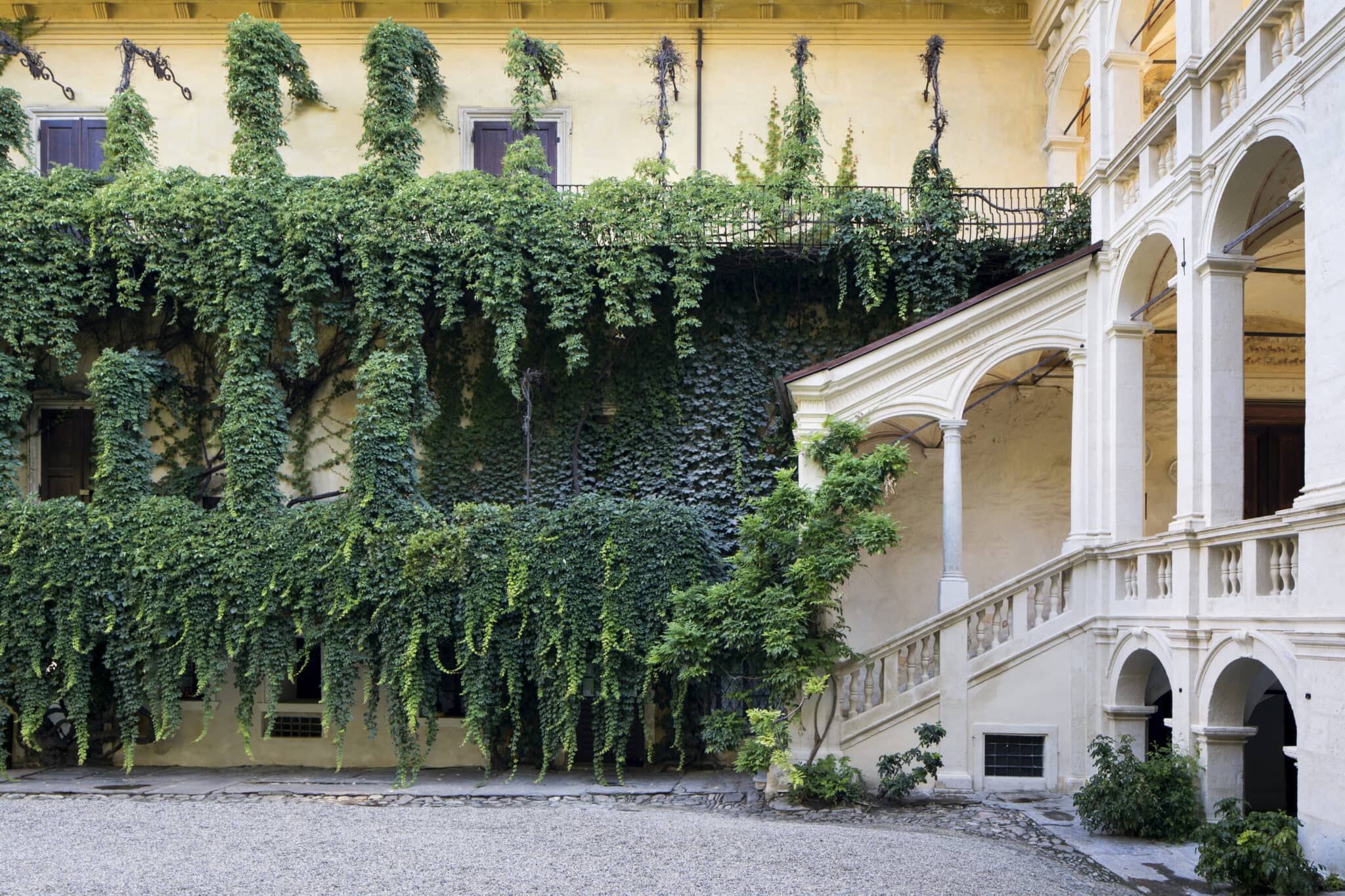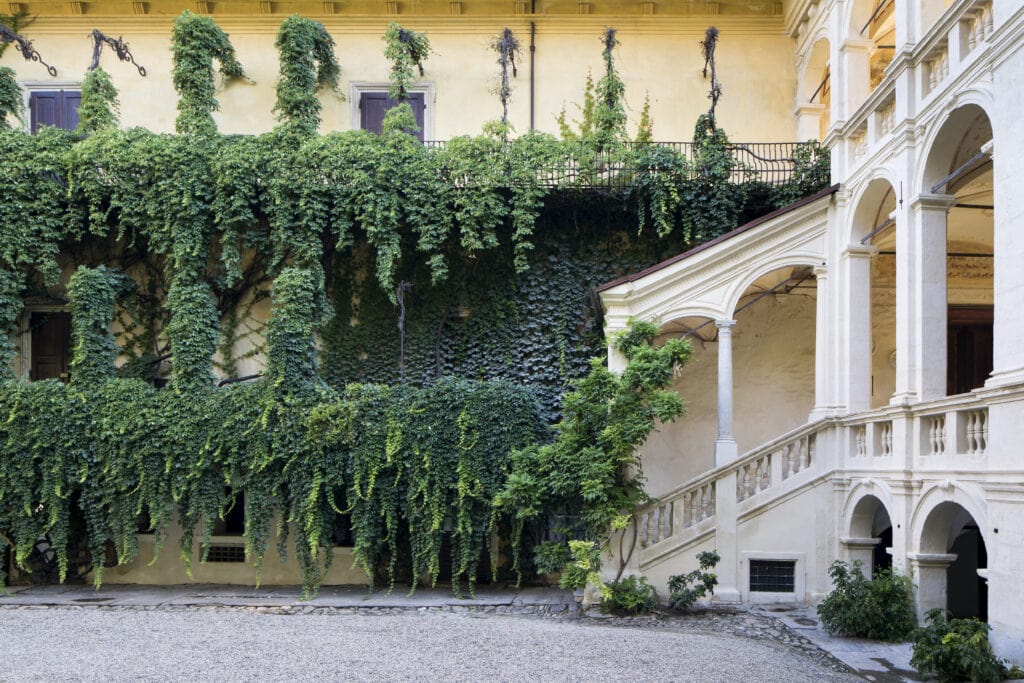 During Design Month Graz, Schloss Hollenegg opens its doors to showcase the annual design exhibition in the castle's historic rooms. "East to West" runs from Saturday, May 7 to Sunday, May 29, 2022 and focuses on the influence that East and West have always had on each other.
Schloss Hollenegg houses hundreds of outsourced objects – many from the Far East – brought back as precious souvenirs and symbols of taste and status. Some still seem exotic, while others have blended so much into the structure of the castle that it is almost impossible to tell when they were acquired and where they came from.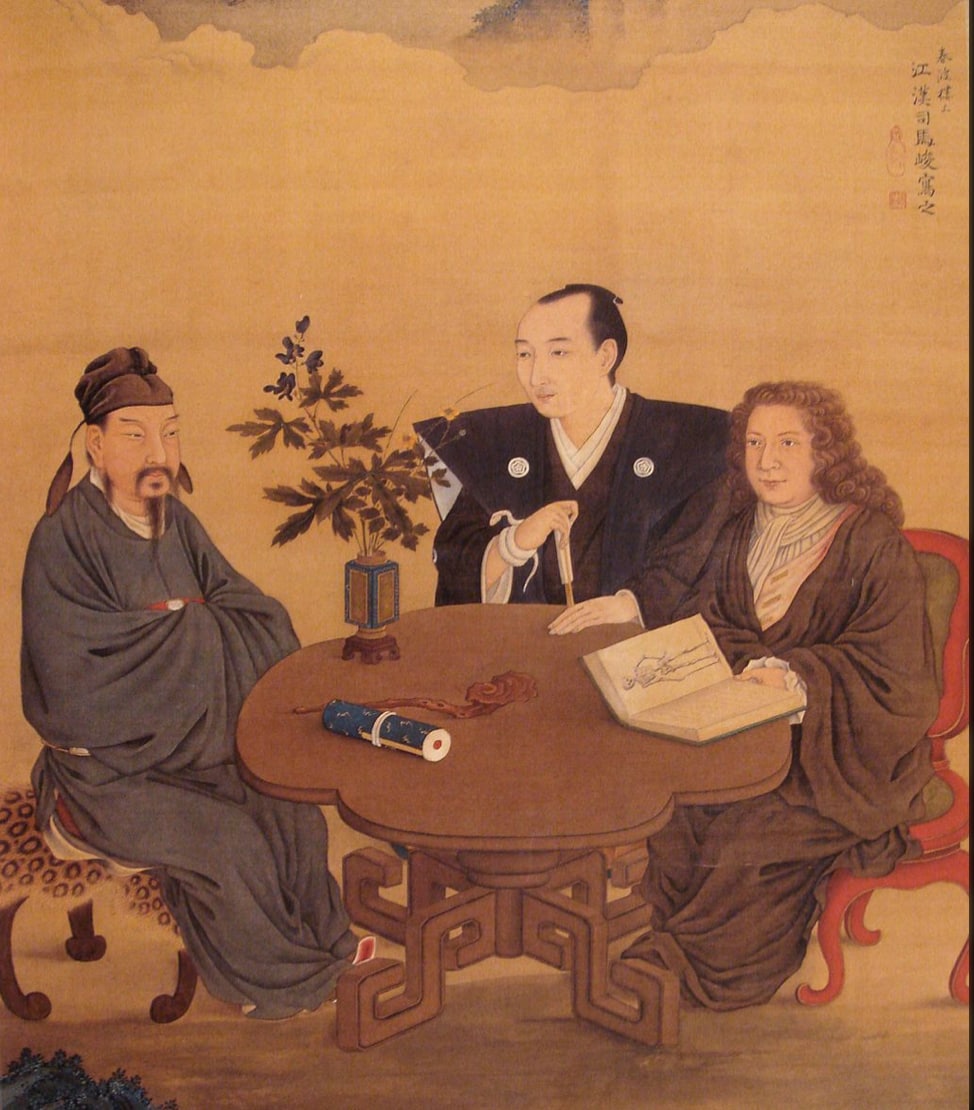 Eighteen designers were invited by curator Alice Stori Liechtenstein to present projects that tell stories of travel and dislocation and testify to the constant and valuable mutual influence of cultures. The juxtaposition of old and new objects from different parts of the world creates unusual connections and gives visitors the opportunity to learn about different aspects of the castle's collection and discover new talents.
With projects from: Hanna-Kaisa Korolainen, Tuomas Markunpoika, Laurids Gallée, Studio Nienke Hoogvliet, Studio Sain, Wendy Andreu, Boris Brucher, Johanna Pichlbauer, Tadeas Podracky, Commonplace Studio, Thomas Ballouhey, Omer Polak, Studiolow, Adaptism, Jess Fügler, Tadeas Podracky, Rosanna Escobar Garcia, Milla Novo, Samy Rio, Dach Zephir.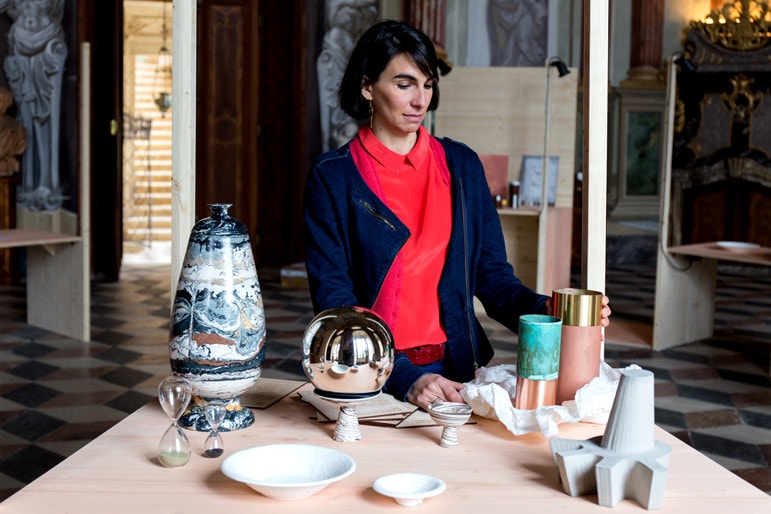 In recent years, Schloss Hollenegg for Design has worked closely with the Finland Institute in Germany, which has generously supported the residencies of two Finnish designers: Hanna Kaisa Korolainen and Tomas Markunpoika. Korolainen designed a fabric for a canopy inspired by a large 14th-century depiction of the death of the Buddha. She collaborated with Stephanie Klaura, founder of FabricFabrik in Vienna, to screen-print 12 meters of fabric. Tuomas Markunpoika, on the other hand, focused on the gate as a symbolic passage between two worlds. He has recreated one of the magnificent wooden doors in the Gobelin Room in his own style and "relocated" it to the inner courtyard of the palace.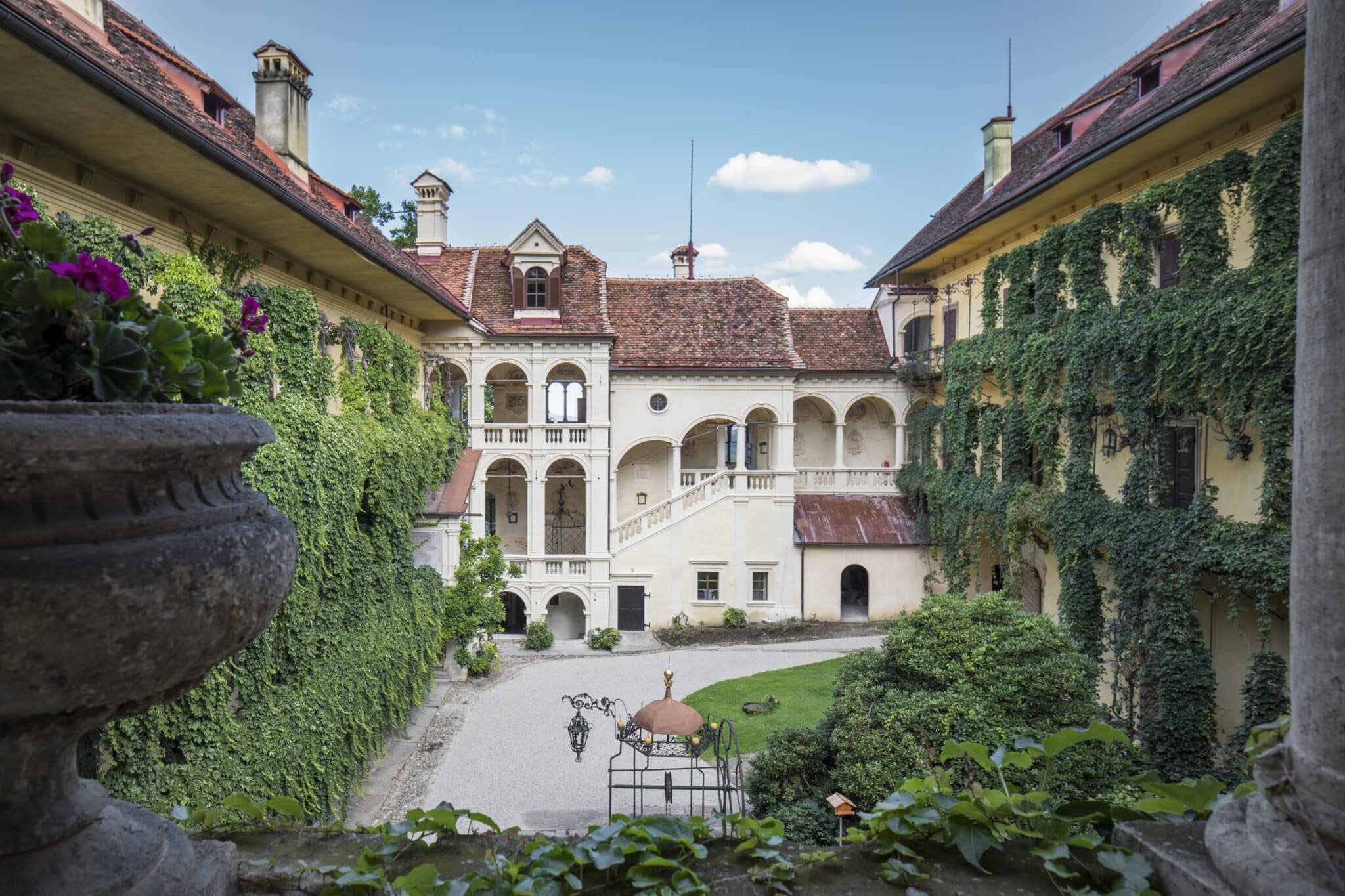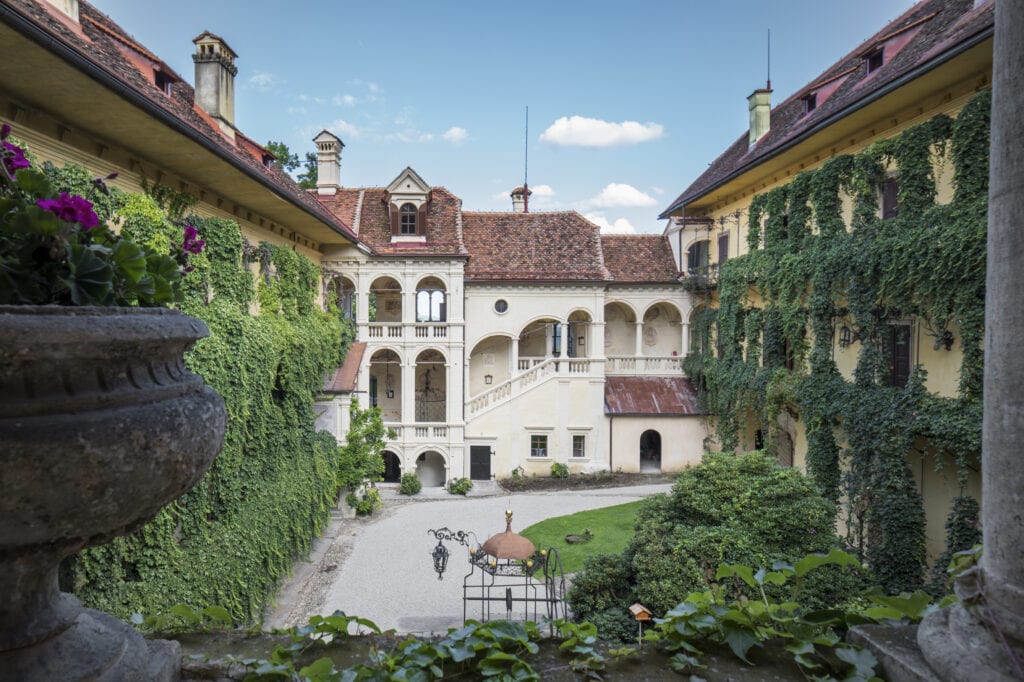 Another collaboration took place with German manufacturer Reuber Henning, who worked closely with Austrian designer Laurids Gallée to produce an extraordinary tapestry in India depicting one of the many exotic animals that house the palace's paintings.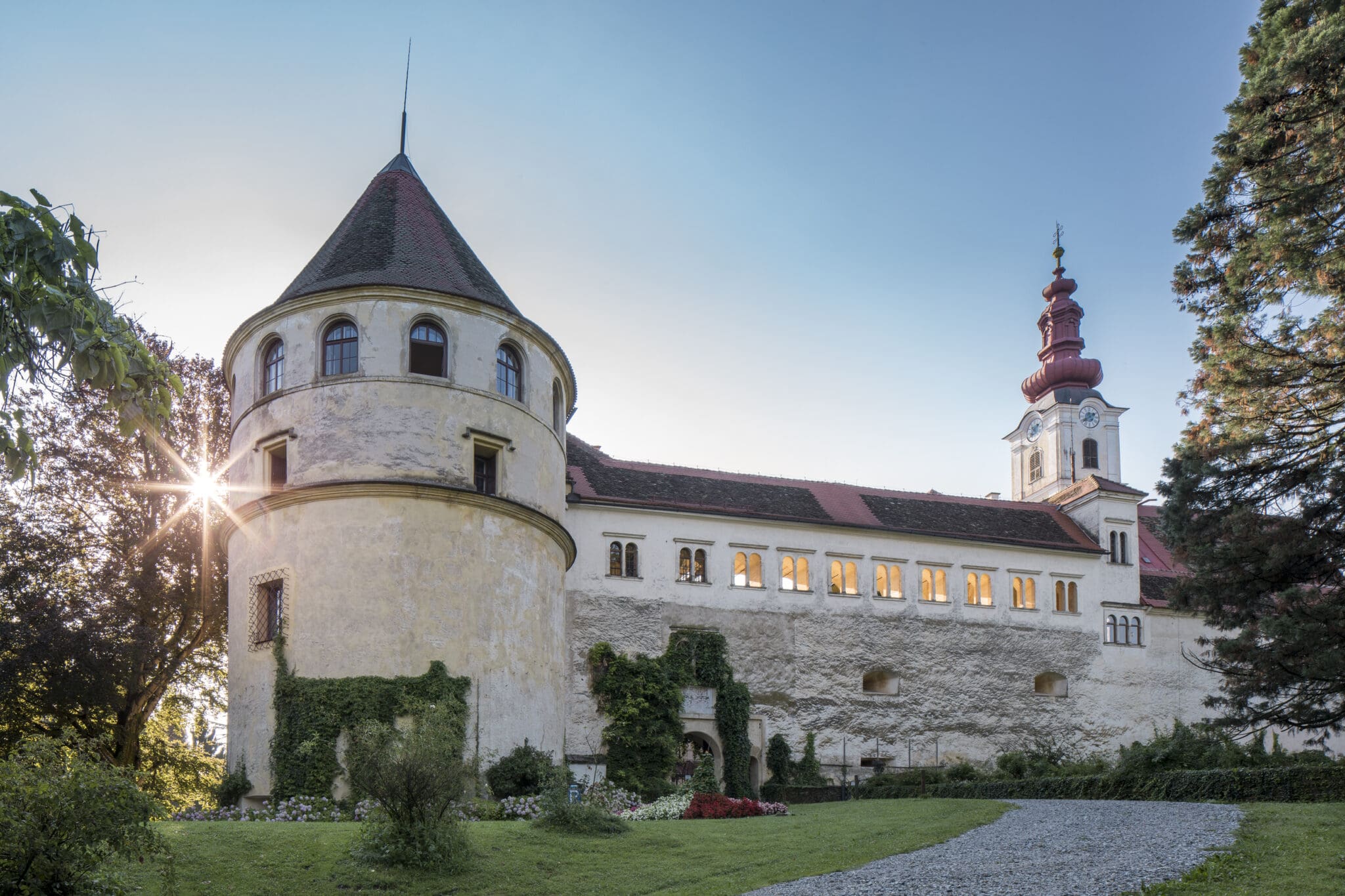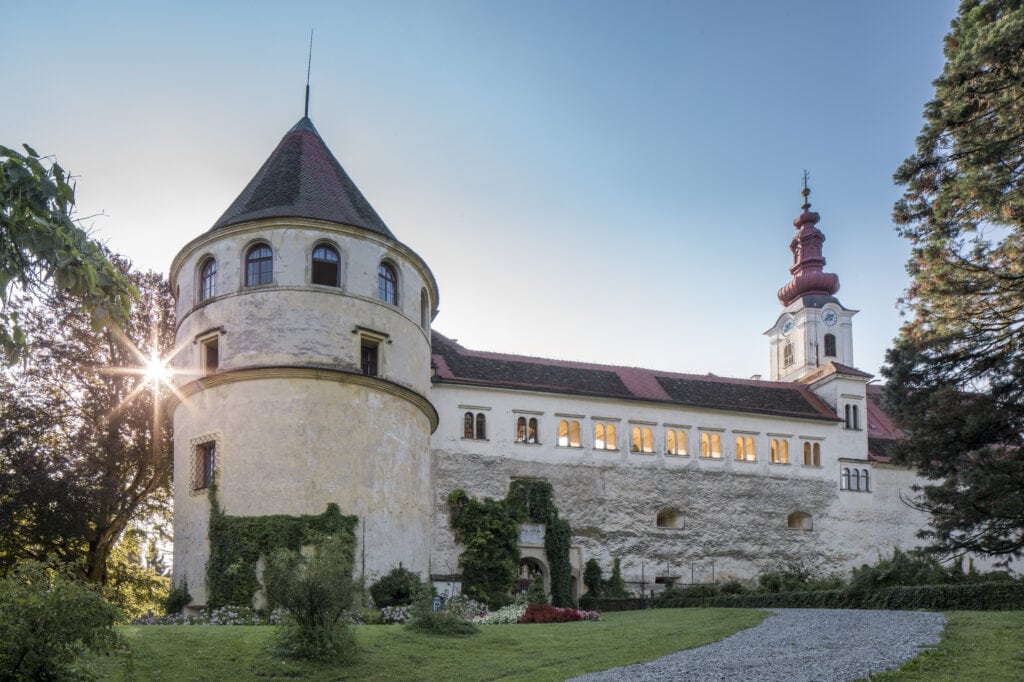 Photos: Leonhard Hilzensauer, Simon Watson

---
Schloss Hollenegg >>