Only those who have time to engage themselves
can also experience and feel something.
There are sightseeing locations which are not worthy of the name – as they must have necessarily been seen, they should be called "sight-seen" locations. In New York, these are the Statue of Liberty and the Empire State Building, in Paris the Eiffel Tower and the Mona Lisa, in Milan you must see the Last Supper and in Moscow Lenin's Tomb. Madame Tussauds wax figures are a compulsory part of the programme in London just as the Prado is in Madrid, or the Uffizi in Florence. Also the Sagrada Familia in Barcelona, the Villa Borghese in Rome, the Acropolis, Hagia Sophia, Charles Bridge and many more.
This was not a problem even twenty or thirty years ago, you would go there at a leisurely pace, decipher a map and become a little intoxicated. Today, as the whole world is out and about and wants to take pictures of these sights and share them on social media, you already need to be very intoxicated to be able to endure the queues of people. The line for the Eiffel Tower starts at the Arc de Triomphe, the queue for the Empire State Building reaches Central Park and you can already stand in line at Heathrow to get into the Madame Tussauds wax museum. At the Villa Borghese – I love the sculptures of Bernini – I was refused entry, because only those who have purchased a ticket online in advance can go in, which is what all package-deal tourists do, of course. But what about the strolling individualist who doesn't want to be bound to a fixed programme?
There are too many people for too few attractions. Even with ten thousand visitors a day, it takes fifty years for two billion people to have visited something. Not even half of all Asians! But what for? So that people can be guided through without having the time to take in the artwork or to feel anything other than backpacks in your kidneys, photo cameras, others' shoes on your heels, digested food from tourist traps. It is as busy as before the opening of the first McDonald's branch in Moscow or in front of Apple stores when a new iPhone enters the market. Everyone is crazy, camping for days in front of a cash desk.
Soon it won't work anymore; there will be a sightseeing lottery. Or we could follow the example of people at Ayers Rock, the Aborigines' sacred mountain, where T-shirts are now sold with the print "I was not on the Uluru!". Voluntary renunciation!
Der Mensch muss wieder lernen zu schauen, zu begreifen und zu staunen. Das gehetzte Abarbeiten von Sehenswürdigkeiten ist lächerlich und sinnlos. Nur wer die Zeit hat, sich einzulassen, wird auch etwas erleben, fühlen. Bei den totgeschauten Kunstwerken geht das kaum noch, weil im Gedränge jede Empfindung niedergetrampelt wird. Aber abseits der Sehensmüssigkeiten gibt es vieles, das es lohnt, entdeckt zu werden. In Rom die Scala Santa oder die Caravaggios in unscheinbaren Kirchen, in Moldawien das Felsenkloster, in Mailand die Brera oder in Harlem eine Gospel-Messe, ganze Städte wie Bamberg oder Schwäbisch-Hall. Es gibt so viele wunderbare Orte, Dinge, man muss nur offen dafür sein.
People must learn to observe, understand and be amazed again. The rushed handling of tourist attractions is ridiculous and pointless. Only those who have time to engage themselves can also experience and feel something. But with artworks visited to death this cannot work, because each feeling is trampled down in the crowd. But, far from the tourist sights, there is much that is worth discovering. In Rome the Scala Santa or the Caravaggios in inconspicuous churches, in Moldova the monastery carved into the rock, in Milan the Brera or in Harlem a gospel mass, and entire cities such as Bamberg or Schwäbisch-Hall. There are so many wonderful places and things, one must only be open to finding them.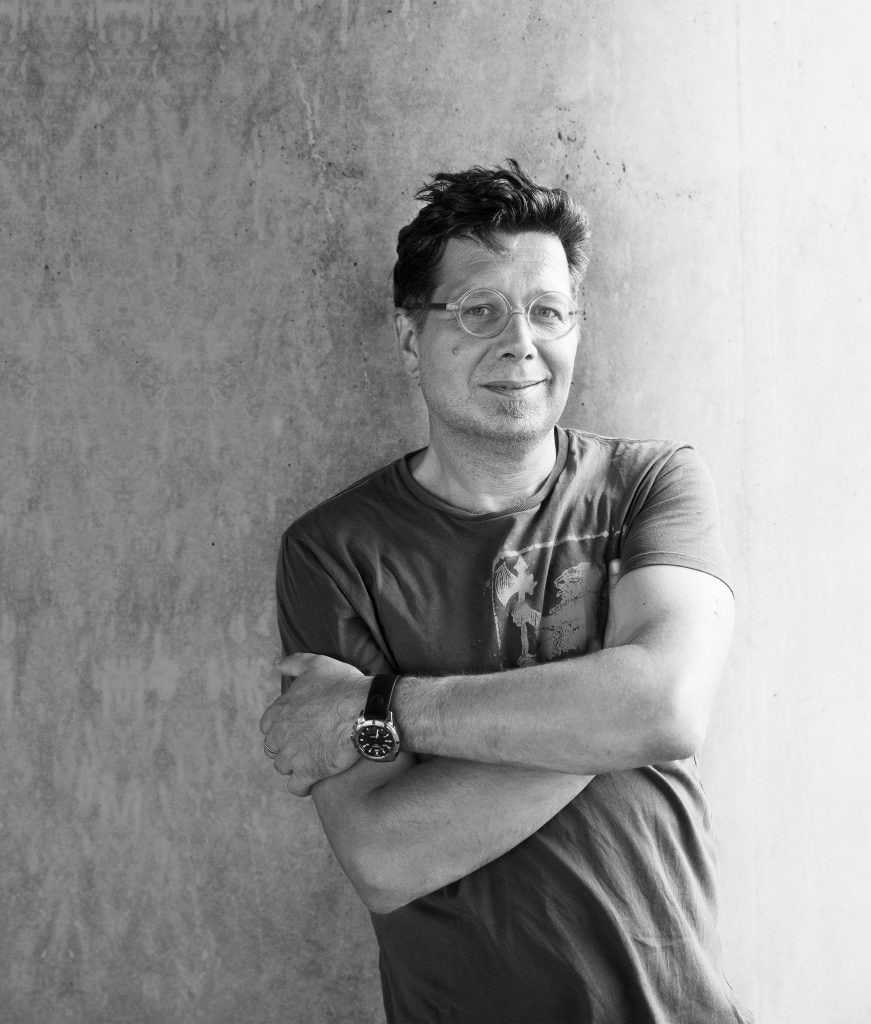 Franzobel is an Austrian writer. He has published numerous plays, works of prose and poems. His plays have been produced in countries including Mexico, Argentina, Chile, Denmark, France, Poland, Romania, Ukraine, Italy, Russia and the USA.

His great historical adventure novel "Das Floß der Medusa" (Zsolnay publishing house) was awarded the Bayerischer Buchpreis (Bavarian Book Award) 2017 and was on the shortlist for the German Book Prize 2017.