Restaurant Bougainville is a destination unto itself and offers the finest, unique and sensory gastronomic experience – and this experience all starts with personal attention, an elegant setting and a panoramic view of Amsterdam's city centre.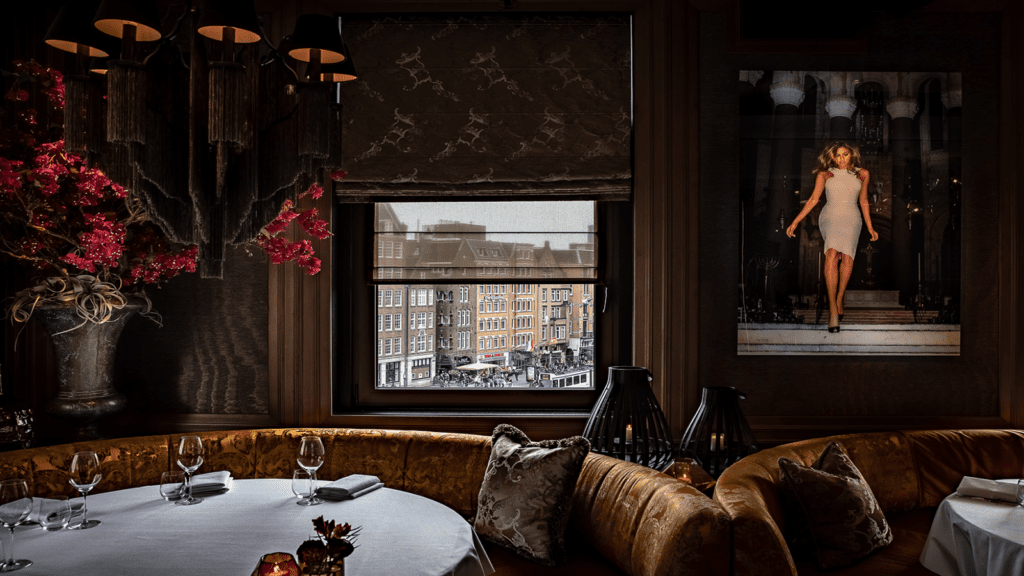 Restaurant Bougainville is open to guests and non-guests of Hotel TwentySeven – an extraordinary and sensational suite boutique hotel located in the beating heart of Amsterdam's city centre – which is situated in the same building.
Warm materials and a luxurious design featuring shades of bronze combine to create an intimate and romantic atmosphere, and its splendour is emphasised by the stunning view of the Dam Square, one of the best-known and most important locations in the city.
Award-winning Dutch hotelier Eric Toren and renowned designer Wim van de Oudeweetering worked together to develop an intimate space filled with luxurious seating, lush fabrics, chic light sculptures, aspirational pictures of beautiful models, and a stylish brown-and-gold colour scheme, cleverly accented by flashes of vivid-pink flowers and flickering candlelight.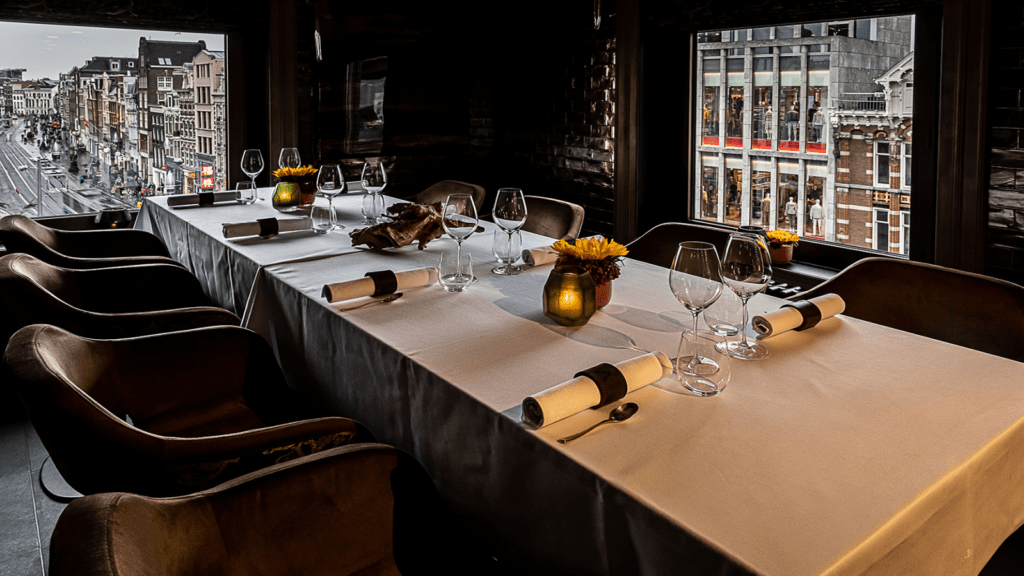 The restaurant is led by Executive Chef Tim Golsteijn and Wine Director Lendl Mijnhijmer. Executive Chef Tim Golsteijn and Head Chef Dorus Floris combine distinctive flavours from the West and the East to which they add their own creative flair and thus create a dream to the taste buds.
Tim puts great emphasis on flavours and aromas, since every flavour tasted can be matched to a certain memory. Golsteijn is the modern gastronomic conscience behind Restaurant Bougainville.

About Tim Golsteijn – Executive Chef
Dorus Floris' extraordinary, modern and playful way of cooking strokes perfectly with the course Golsteijn chose for Bougainville, making them a dynamic duo that delivers you the gastronomical night of dreams.

About Dorus Floris – Head Chef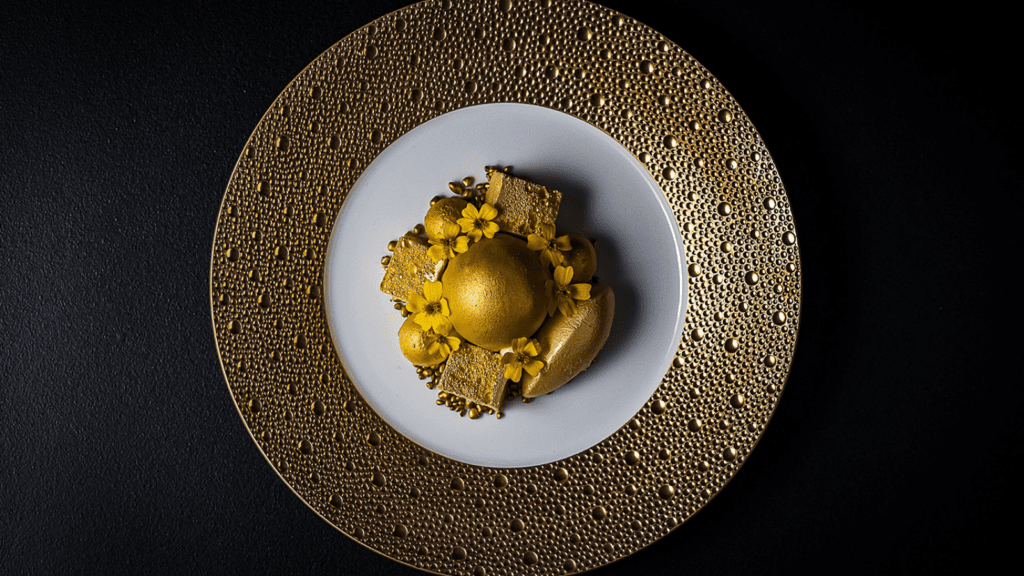 Every visit to Bougainville is a fascinating journey of discovery which becomes even more exciting as you discover Lendl Mijnhijmer's wonderful wine selection. He is Hotel TwentySeven's and Restaurant Bougainville's very own Wine Director, who was recently proclaimed the best sommelier of The Netherlands.
He loves asking guests to taste wines before explaining them, which results in a dynamic restaurant experience.

About Lendl Mijnhijmer – Wine director & Restaurant Manager
---
Photography: Restaurant Bougainville, Courtesy of Hotel TwentySeven, lvfphotography.com
Architecture: ZZDP Architecten
Interior Design: Wim van de Oudeweetering, Cris van Amsterdam
Executive Chef: Tim Golsteijn
Wine Director: Lendl Mijnhijmer
Head Bartender: Eric van Beek
Dinnerware: Fürstenberg, Raynaud, Dibbern
Cutlery: Hepp, Roland Lanier
Glassware: Riedel, Zalto
Table Linen: Blycolin
Uniform Design: Jose Deken-Glas, Petra Toren
Restaurant Bougainville online >>