Frenchwoman Praline Le Moult, a graduate of Central Saint Martins college, is the creative mind behind the "outdoor pyjama" label P.Le Moult.
She drew inspiration from the adventurous life of her greatgrandfather Eugène Le Moult, a naturalist and entomologist.
Interview by Nina Prehofer
---
Your great-grandfather Eugène Le Moult was the world's greatest butterfly hunter. How did he inspire your label P.Le Moult?
Praline Le Moult: Eugène was an inspiration for my father as well. My father had severe dyslexia and his role model was his grandfather, who, instead of working in an office, made a career for himself chasing butterflies through the Amazon. This helped my father to deal with his learning disability: Bruno Le Moult became one of the greatest advertising executives of his generation. I, too, was inspired by this lifestyle, for what Eugène did really was truly adventurous. His was everything but an everyday career that appears to run in our family. And of course, this channels into my collection. I love telling stories.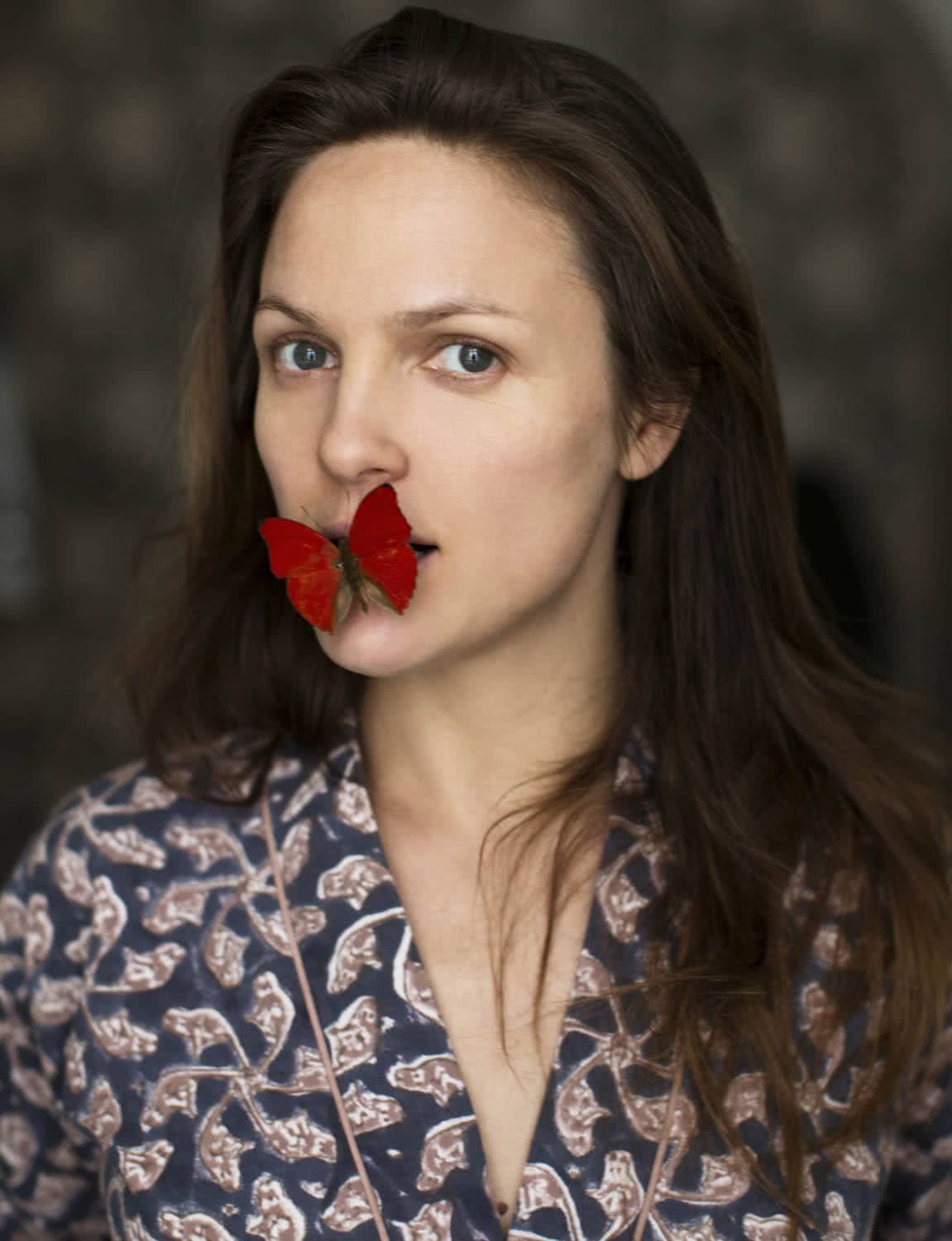 You call your pyjamas "adventure clothing" for the home. Can pyjamas be the right outfit for an adventure?
Adventure never sleeps, and if your daily adventure means leaving the house in a hurry, you can do that in my pyjamas!

Praline Le Moult
Praline Le Moult: You look elegant in them even if you have slept in them. After all, the original pieces were tailored for an adventurer who shared his tent in the jungle with prisoners and was up, out and on the chase as soon as he saw a butterfly.
Photos: Maria Ziegelböck
What defines your collections?
Praline Le Moult: Moult is inclusive, unisex and timeless. Our models fit people of all shapes; men and women; young and old. My great-grandpa was a hulk of a man – and all man. We create shapes for everyone. We also design the fabrics ourselves and have them produced for us specifically.
Photos: P. Le Moult
Your designs contain recurring references to other countries. Do you travel the world often?
Praline Le Moult: I enjoy travelling to distant places for several months at a time in order to get to know locations better. When my friend and I won the LVMH Prize in 2005, we were hugely excited about what we had won: a year in Beijing! For the birth of our son, my husband and I moved to Formentera for a while. It was the ideal place for us for the time of year.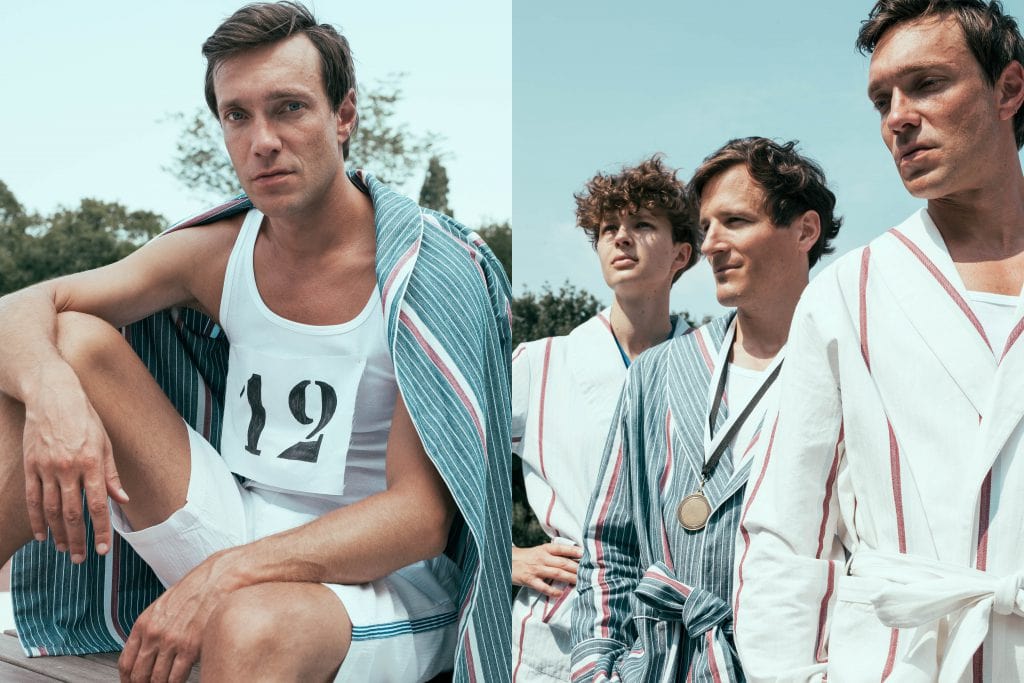 How much of the adventurer is there in you?
Praline Le Moult: A lot of the adventurer, but none of the daredevil. Otherwise, the adventure would be a very short one …
What is the right accessory for a pair of P.Le Moult pyjamas?
P. Le Moult: We always wear Novesta trainers, the original 1930s models. They are comfortable and nostalgic.
---
You can meet Praline Le Moult and Harri Cherkoori at their INDIE store in Vienna, Strobelgasse 2.