Inspired by the provincial lifestyle and charming architecture of the South of France – characterised by poetry, boldness and elegance – Plum, together with Margaux Keller, developed a palette of sunny shades that fill the home with graceful joy and lightness. The colour novelties Ochre, Rosemary, Brick Red and Lime Pink blend harmoniously into the exclusive Plum colour palette, which, consisting of 34 colours, sets no limits to creativity.
"For an extraordinary interior, you should play with colours and dare to mix them. These four new shades mix perfectly with the entire Plum colour palette, so you can let your creativity run wild."

Marion Merle, co-founder of Plum
Courage for colour and new ways
With its exclusive Plum design concepts, Plum wants to express the diversity and freedom of individual living and provide creative, imaginative impulses. The collaboration with Margaux Keller underlines this ambition and illustrates the magical effect of breaking through boundaries and reinterpreting things. For example, cupboards not only create practical storage space, but also function as a stylish bench, or the wall of cupboards is loosened up and artfully staged by a charming niche. It is the sense for details, the courage for new, fresh colours and the inspiring influences of life that make living so exciting and enrich each of us.
The kitchen as the setting for life
Just how impressively the new colour tones unfold in the interior is shown by the Plum kitchen designed by Margaux Keller, which ascribes a completely new meaning to this space, reinvents it and fully exploits the diverse possibilities of Plum.
"The kitchen has become the setting for our lives, it is no longer just useful and hidden away, but goes beyond the traditional boundaries of furnishings. It is central, open and has many functions for greater comfort and enjoyment of life".

Margaux Keller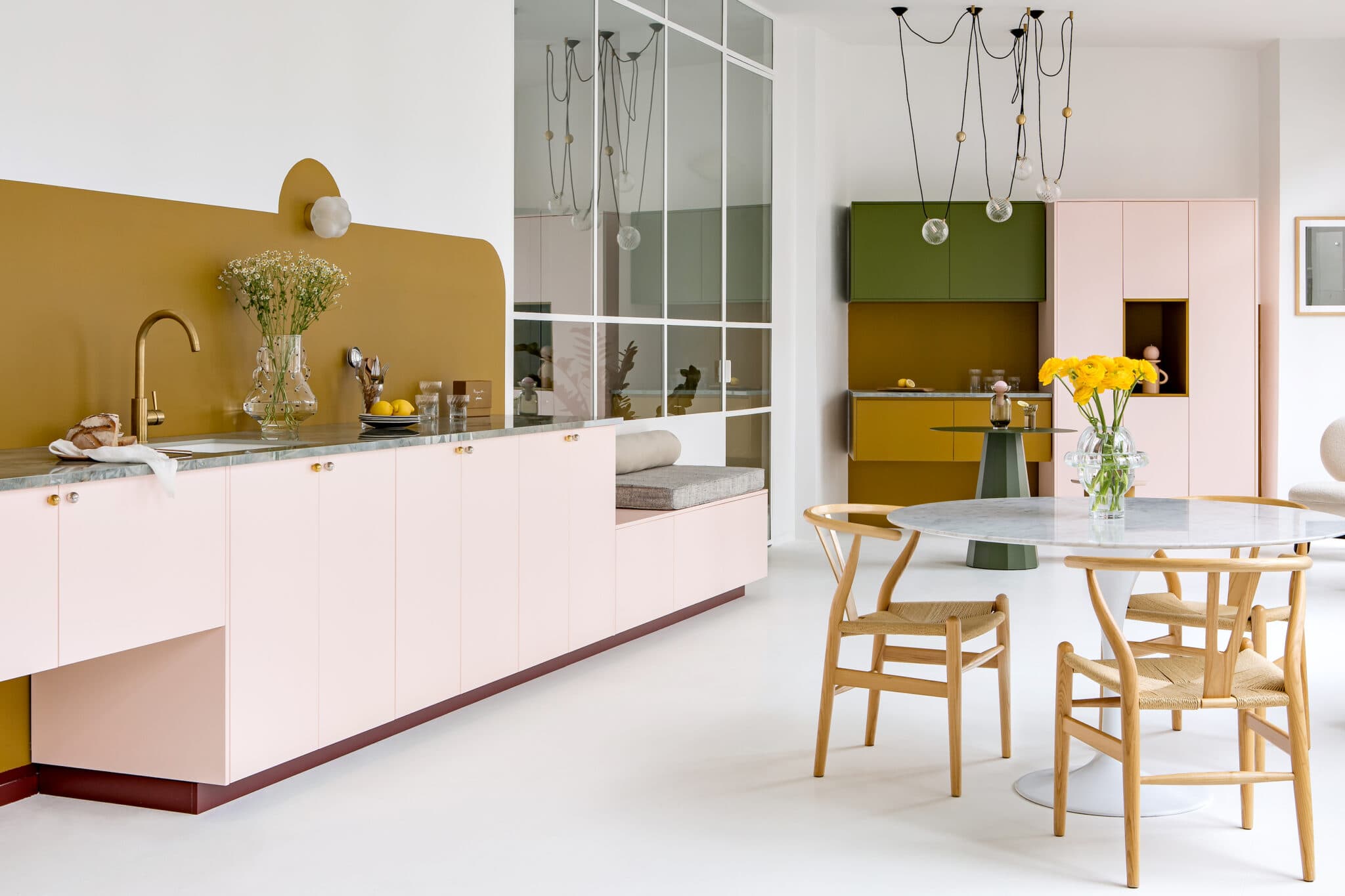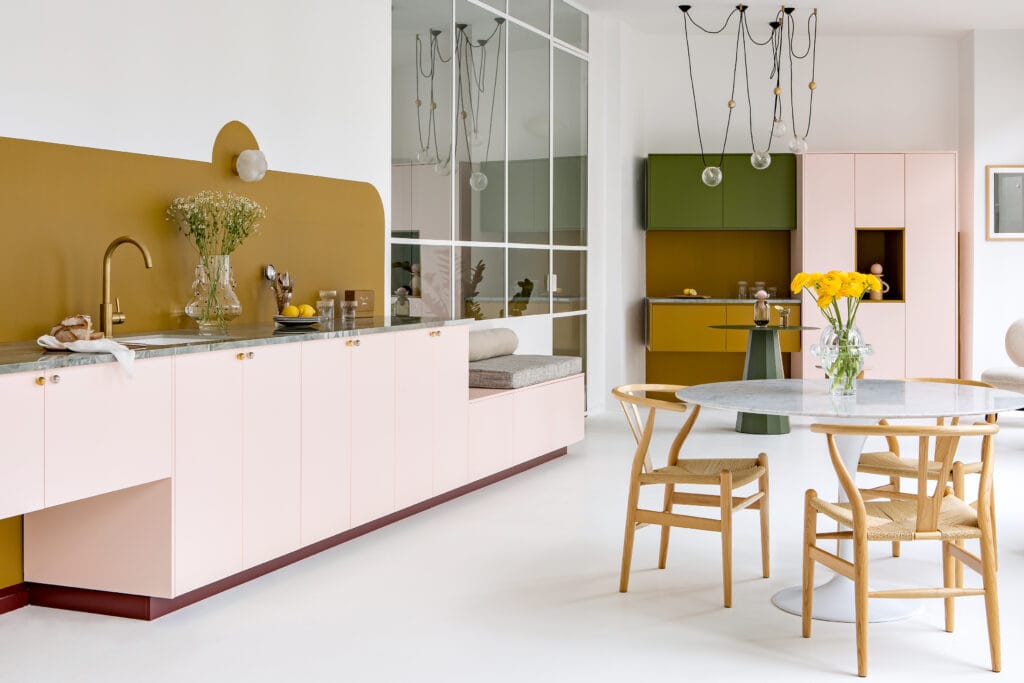 About Plum
Plum is a family business and was launched in Paris in 2020 on the initiative of Amandine and Marion Merle – two sisters who were equally passionate about interior design and had a desire to make their homes more personal and help everyone create their own place. Guided by this vision, the sister duo founded Plum and, with their 100% digital interior brand, offer high-quality and creative furniture concepts for IKEA furniture that provide the perfect look for every home.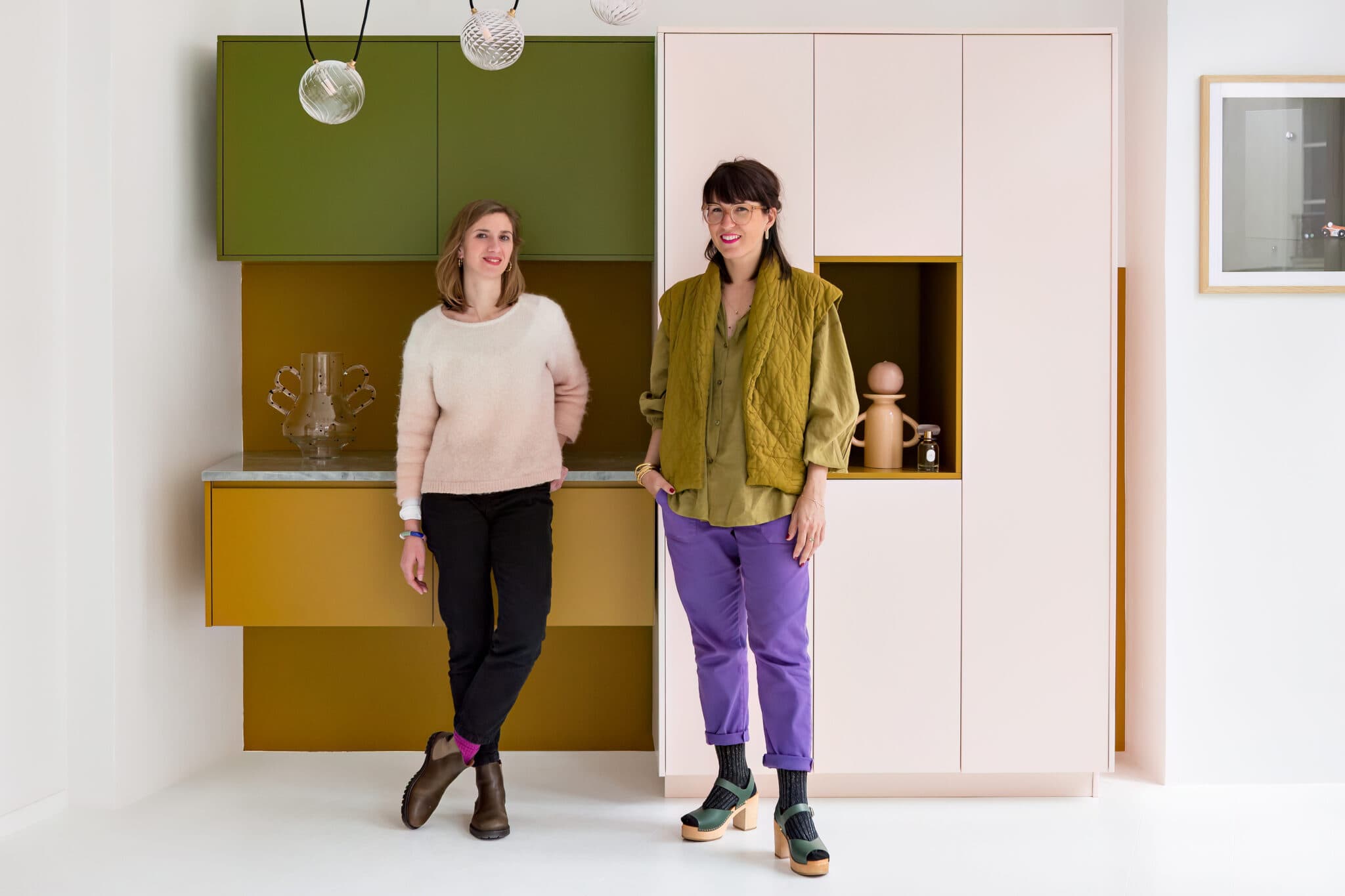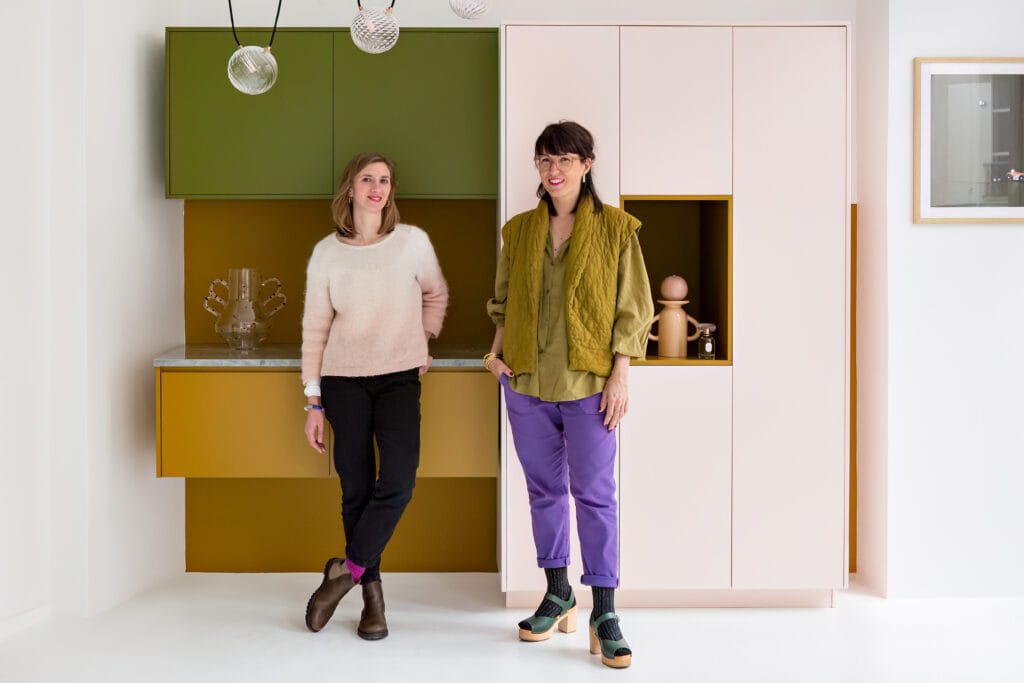 The product portfolio is coordinated down to the smallest detail and includes fronts in various design languages, a diverse colour spectrum, handles and fittings, wall colours in shades of the Plum colour palette, as well as an exclusive design service offering, digitally and in person. The products are primarily manufactured in France and when choosing its partners, the company pays particular attention to quality, long-standing expertise, and fair working conditions. All products are made from FSC and CARB II certified wood and solid brass.
Photocredits: PLUM