It was not only the connection between sound and sport that sparked a collaboration between Bang & Olufsen and On, but a shared fascination in deepening human experience through design; Music and running are fundamental ways for us to experience the world. On 16 July, On launched its latest elite competition shoe, the "Cloudboom", together with Bang & Olufsen's first sports product, the Beoplay E8 Sport On Edition wireless headphones.
The racing shoe: Cloudboom
Developed specifically to fire you to your fastest-ever marathon, the Cloudboom features all-new innovations and Ons' most explosive Speedboard® yet. This is the story behind its high-speed tech.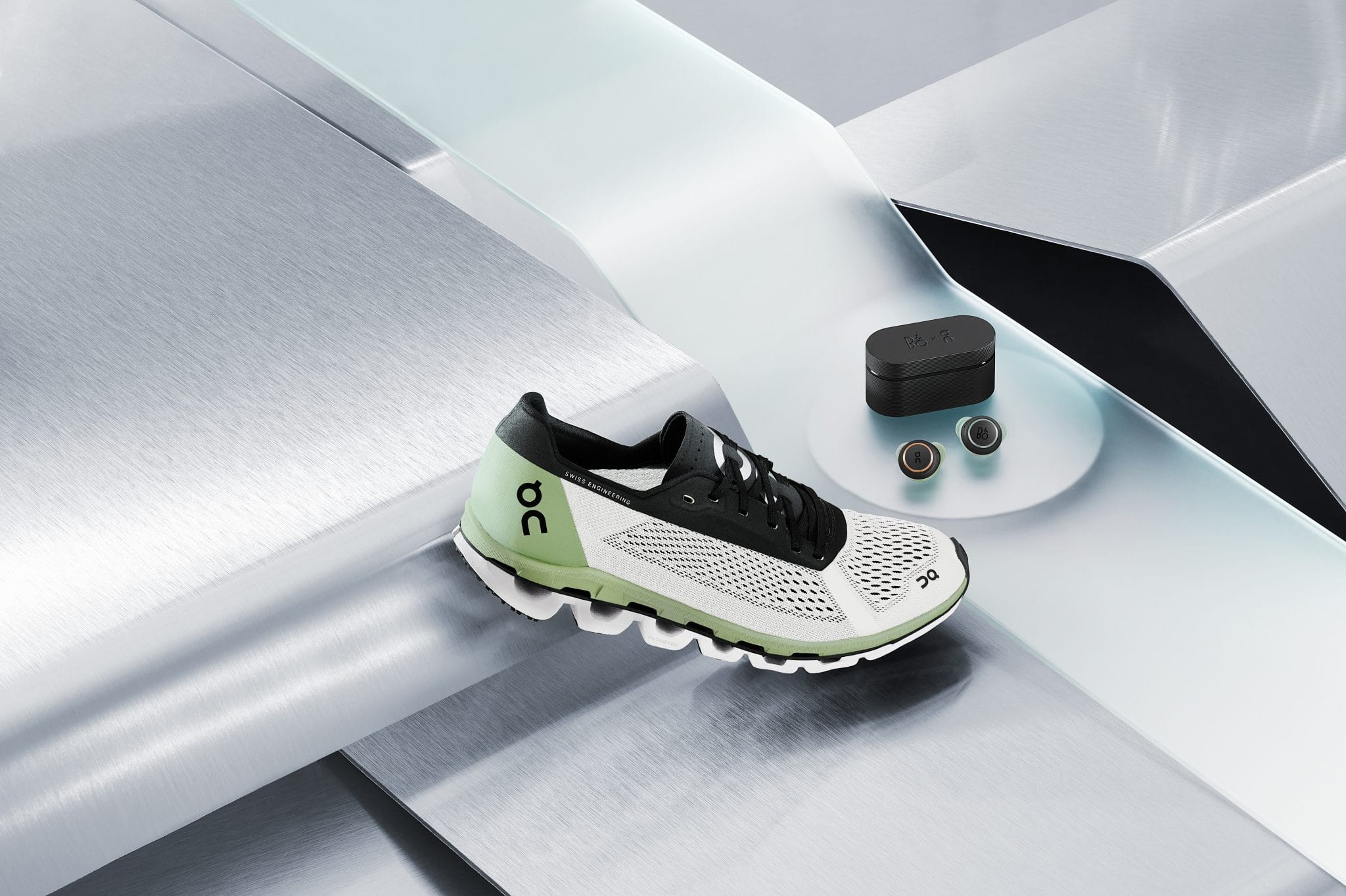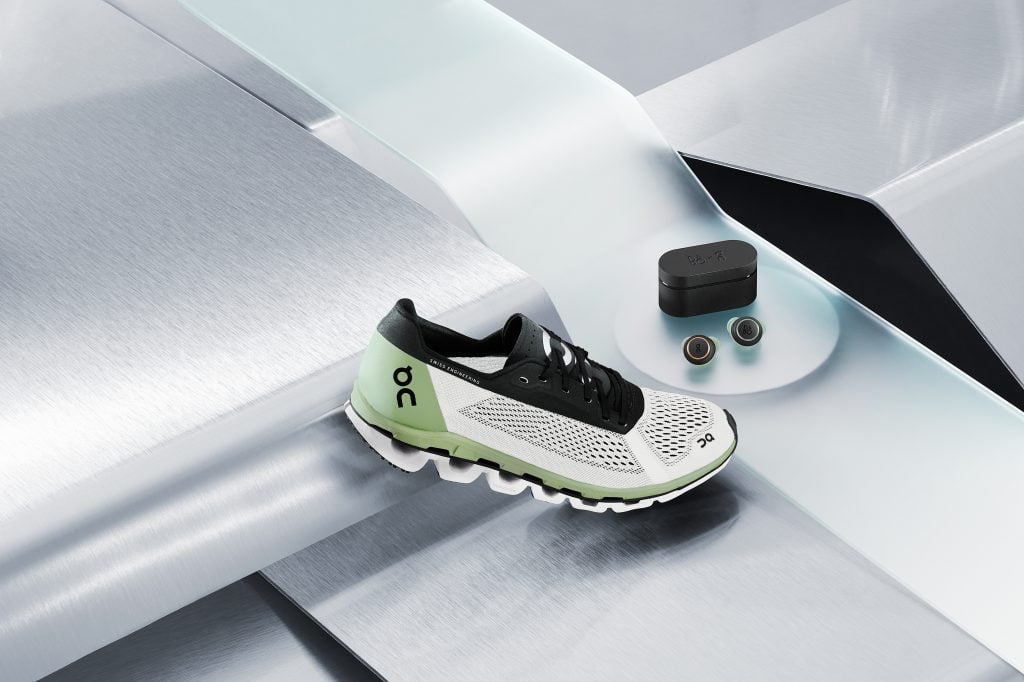 Carbon-Fiber Infused
As the name suggests, the Cloudboom is made for explosive speed. So On evolved their signature fast-firing Speedboard® for even more 'boom'. Already explosive by design, the Speedboard® flexes every step, converting the energy you create on impact into forward motion. And in a marathon, you want to retain all the energy you can for that final kick.
That's where the addition of carbon fiber comes in. Infused into the Cloudboom Speedboard®, it adds just the right amount of additional rigidity for a more powerful push-off while keeping the agile feel the Speedboard® is famous for.
Creating the ideal racing shoe for half marathon and marathon is a complex balancing act,

explains Kevin Dellion, Sport Science Lead in the On Innovation Team.
Like with all On shoes, the Speedboard® is shaped specifically for the function of the shoe. In the Cloudboom, the Speedboard® is curved to create an extreme rocker profile. This optimizes rolling motion for even more propulsive power. Rocker? More like rocket.
Twin-Turbo CloudTec®
The Cloudboom is the first shoe ever to feature an additional layer or the award-winning CloudTec® technology above the Speedboard®. This effectively creates a completely new midsole configuration, created specifically for a responsive yet comfortable racing sensation.
No Upper Speed Limit
For raceday an ultralight breathable upper is a must, and it hopefully goes without saying that you get that with the Cloudboom. Using just a single layer of engineered mesh keeps weight to a minimum while maximizing breathability.
The upper of the Cloudboom is also structured specifically for the demands of marathon racing on the road.
A lot of road marathons, particularly the major races, take place on city streets. As a result, the corners are usually very tight and require you to turn quickly at pace,

Kevin explains.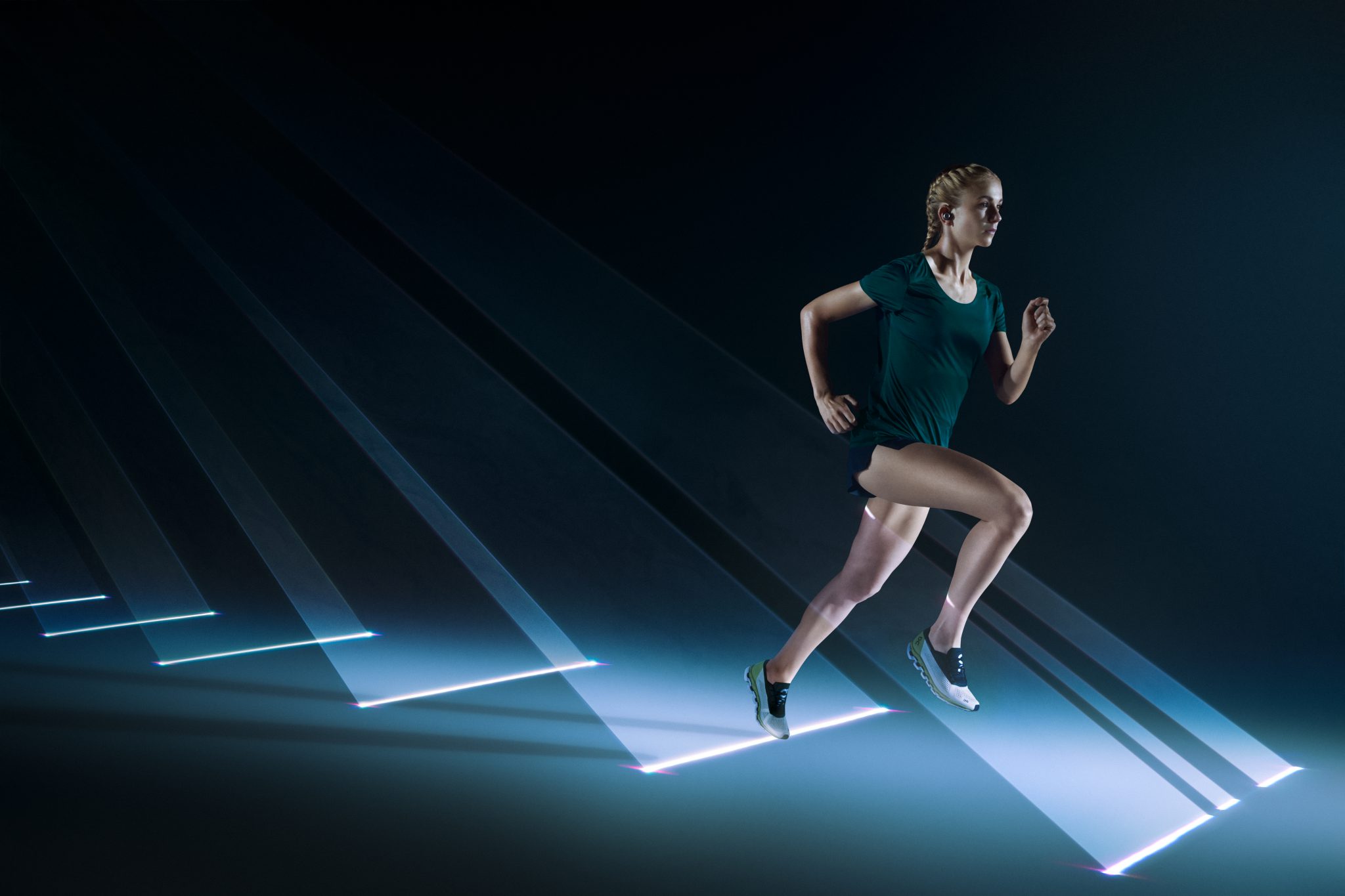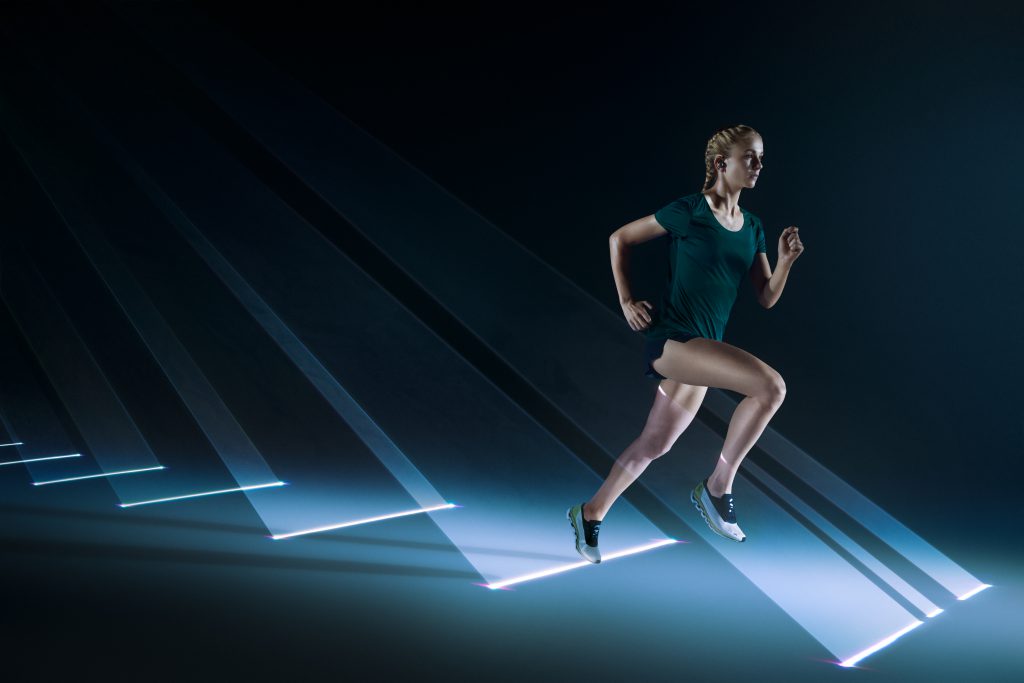 "When we looked at this detail we saw our athletes are pushing a lot of force through certain sections of the upper on these turns. By using engineered mesh we are able to add reinforcement at exactly these points – and only these points– for added comfort and protection while keeping down weight and increasing airflow."
The Sound of Unstoppable
Swiss-engineered to bring explosive pace to marathon distance, every detail of the Cloudboom has been created to power elite athletes onto podiums and you to a new personal best. Also ideal for long interval sessions and tempo training, as well as racing at half marathon distance, it's your new weapon in the hunt for discovering a whole new world of speed. Boom.
Looking for more inspiration for your fastest marathon? Check out The Sound of Unstoppable – Ons' 8D audio marathon experience.
---
The Beoplay E8 Sport On Edition from Bang & Olufsen – the limited-edition wireless earphones expertly engineered for runners.
The Beoplay E8 Sport On Edition earphones deliver powerful, long-lasting battery performance. A single charge provides seven hours of nonstop audio, with an additional 3.5 full charges in the portable, compact case. That's a total playtime of over 30 hours without having to reach for a plug socket. A quick 20-minute charge will get you 90 minutes of playback, so you can top-up easily on the go – perfect even for long, remote runs.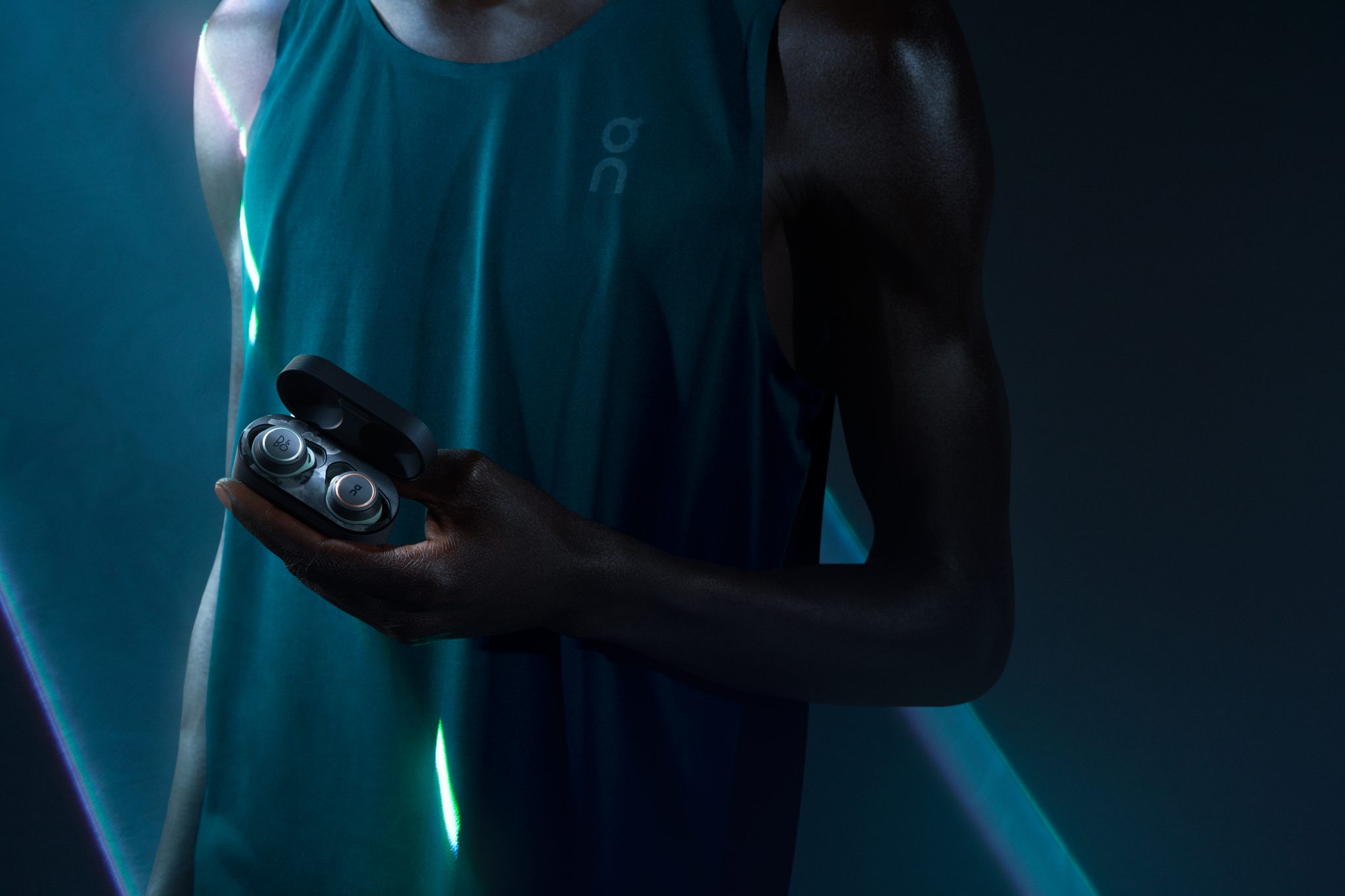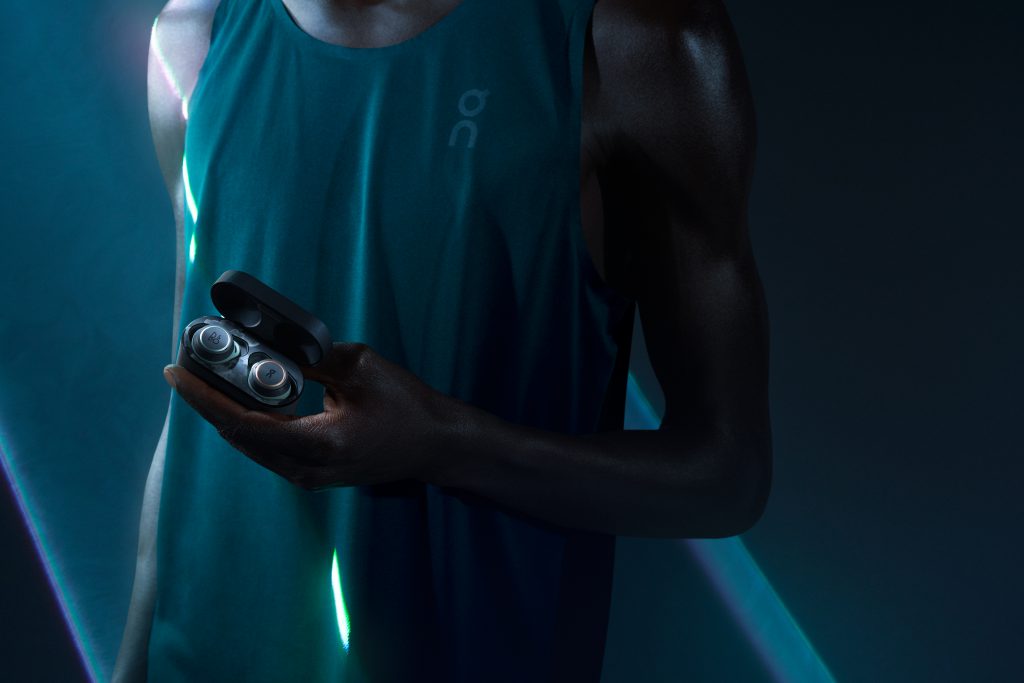 Signature Bang & Olufsen sound
Bang & Olufsen have honed their craft as the experts of audio engineering. Each product is rigorously tested from first design to final quality check for unparalleled audio perfection. The Beoplay E8 Sport's powerful and precise sound is a testament to their craft, providing a stunning listening experience and noticeably sharp call clarity.
We engineered the E8 Sport earphones to be functionally-enhanced down to the finest details – resulting in a lightweight, durable and secure product that delivers on sound, design and craft.

Mads Heje Fuglsang, Creative Director, Design
Optimized for safe, distraction-free listening
Seamlessly connect your device thanks to the latest Bluetooth 5.1 and Qualcomm aptX™ adaptive technologies. An innovative hands-free touch interface means you can answer calls and change tracks as you go – so there's no need to get your phone out and risk losing your rhythm. Not two, but four built-in microphones maximize receiving potential so you can answer calls wherever your run takes you.
Experience vivid clarity of your surroundings by effortlessly activating Transparency Mode with Beosonic. Switch on for a safer run through the city, and rest assured you won't miss your gate call at the airport on your next adventure.
Element proof
Engineered with premium aluminium and polymer materials, the Beoplay E8 Sport On Edition has been expertly designed and tested with runners. Head out for a wet wild run without compromise to your listening experience – the earphones are IP57 certified sweat-resistant and can withstand total immersion to a depth of one meter for up to 30 minutes.
Our sound engineers were resolute in creating a sound profile which is not only the best in category, but one that performs in a dynamic sports setting. That's why we included IP57-level sweat- and waterproofing.

Knud-Erik Lauridsen, Sr. Engineer Acoustics.
Not only can you stay plugged in on wet-weather runs, but waterproof materials mean keeping your earphones clean is simple. Maintain that box-fresh feel for longer.
Secure and fully customizable
Bang & Olufsen know there's no one-size-fits-all when you're creating a high-end product. To achieve a truly premium listening experience, earphones should be anatomically shaped to each wearer. That's why with each set of Beoplay E8 Sport On Edition earphones, there's four pairs of silicone ear tips and three pairs of ear fins for a secure, tailored fit.
The Beoplay E8 Sport On Edition by On × Bang & Olufsen is more than premium technology, it's a sophisticated design piece. Choose between classic black or vibrant blue, both offering a noticeably premium monochrome style to your run or all-day wear.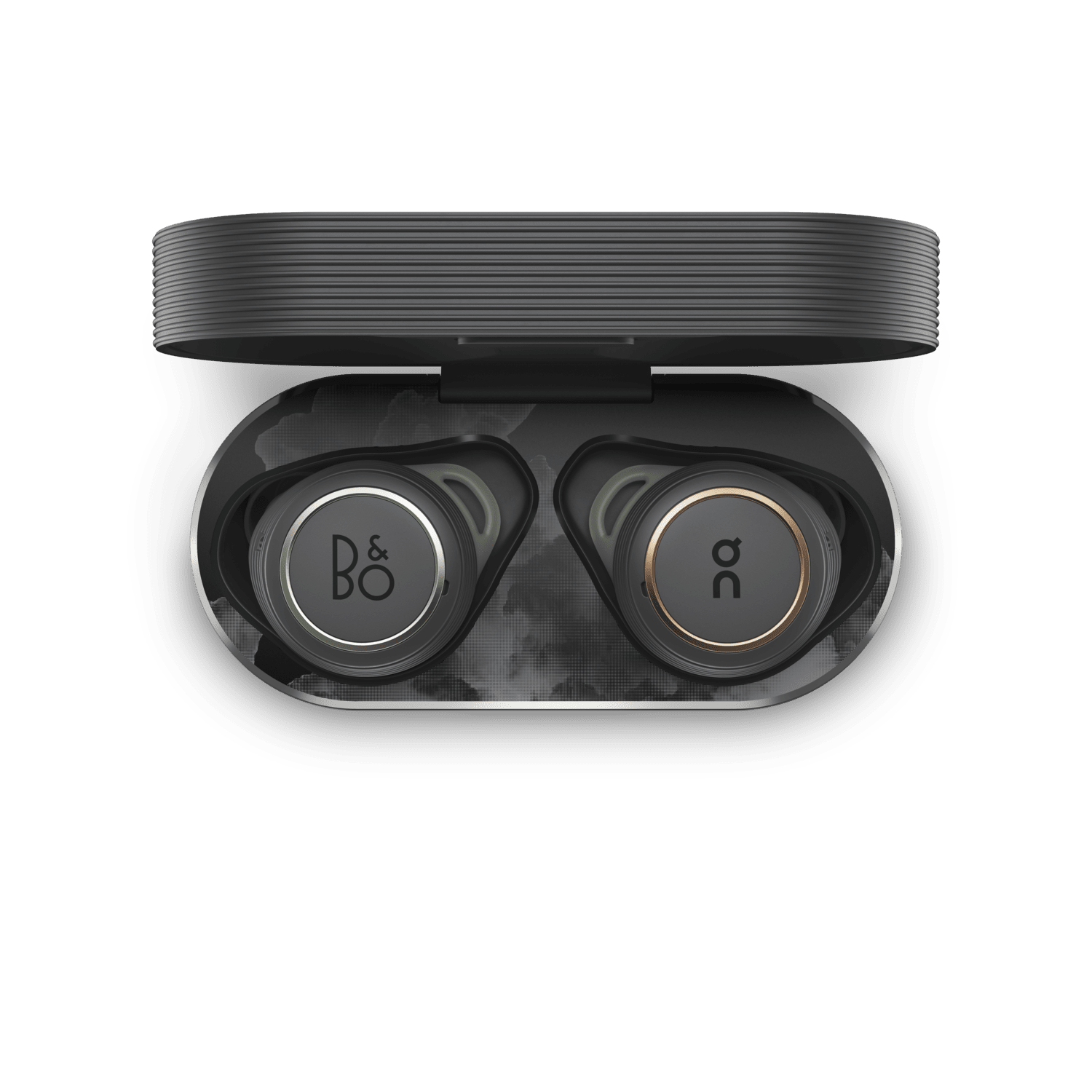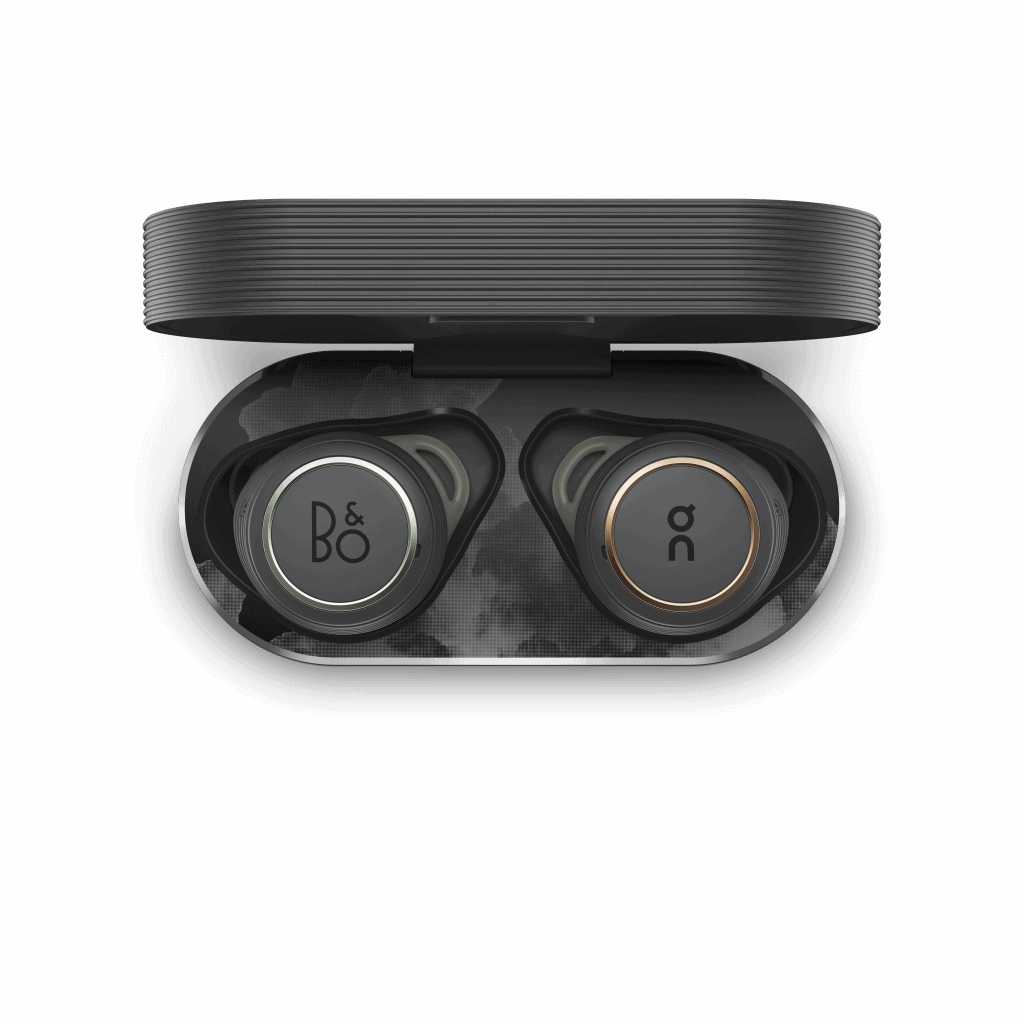 Inside the box
Beoplay E8 Sport On Edition Earphones
Charging Case with built-in Wireless Charging
USB-C Charging Cable
4 sizes of Silicone Ear Tips (XS, S, M, L)
3 sizes of Silicone Ear Fins (S, M, L)
1 size Comply™ tips (M)
Quick Start Guide
The Beoplay E8 Sport On Edition headphones from Bang & Olufsen are housed in a compact, wireless charging case. They are made from high-performance materials such as corrosion-resistant anodised aluminium and a durable silicone surface – a Bang & Olufsen trademark for more than 50 years. To avoid unnecessary pauses while walking, the headphones switch between music tracks with a simple tap, take calls and activate transparent mode.
---
Photos: On AG