NATUZZI ITALIA presents lounge chairs, sofa and side tables as well as beautifully designed lamps in the Viennese Concept Store at Mahlerstraße 7, all of which make an unusual and special Christmas gift. The gift ideas are rounded off by attractive home accessories in southern Italian design, such as scented candles, room scents or pumos, the Apulian lucky charms that represent a bud as a sign of a new beginning.
The Cassia armchair designed by Mauro Lipparini is characterised by its simple shell and its fresh, rounded and geometric design: vertical lines combined with enveloping curves. Thanks to the deep seat and the enveloping backrest, you can really relax. Available in over 200 colours – in fabric, in fine Natuzzi leather or in a mixture of both. The legs can be ordered in different walnut variants.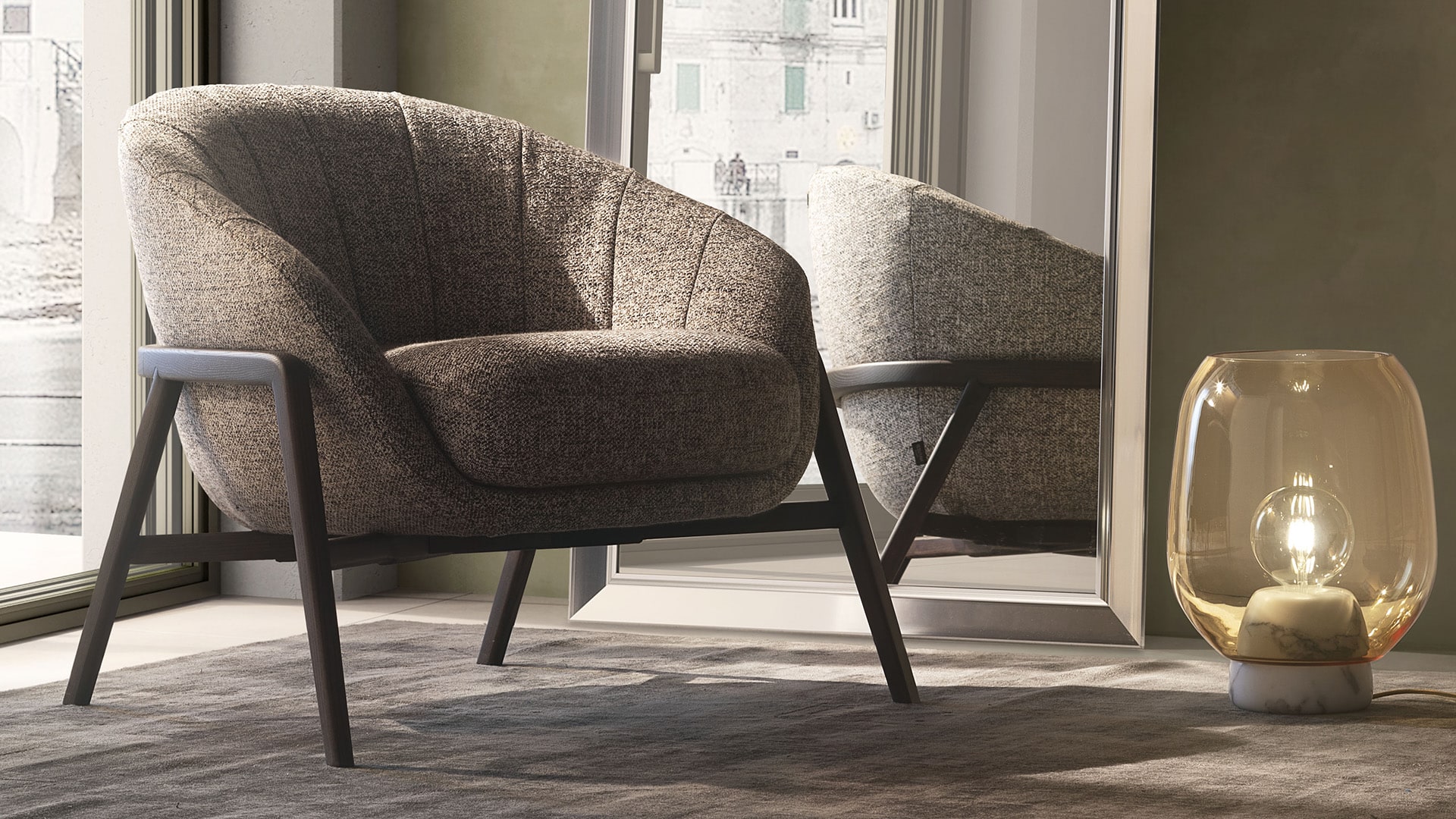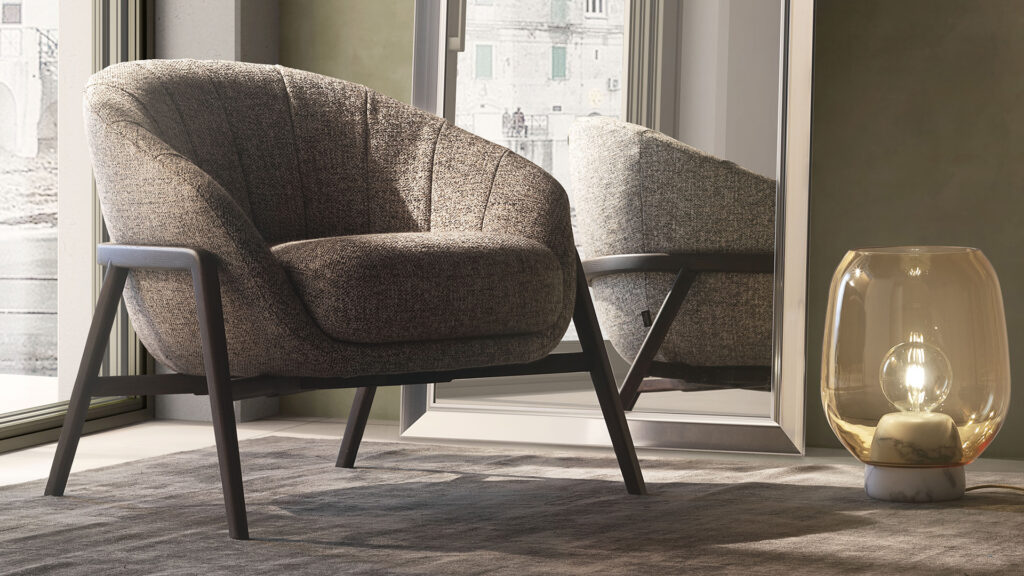 Frost is a coffee table by Claudio Bellini that conveys a floating look.  The glass seems to rest on the stone bases as if by magic. A skilful mix of materials creates a refined and elegant stimulus for the living area. The Frost collection introduces the Fossena stone to the Natuzzi collection. This is a limestone from North Africa, quarried in Tunisia. The stone is compact and homogeneous and has a grey-brown colour.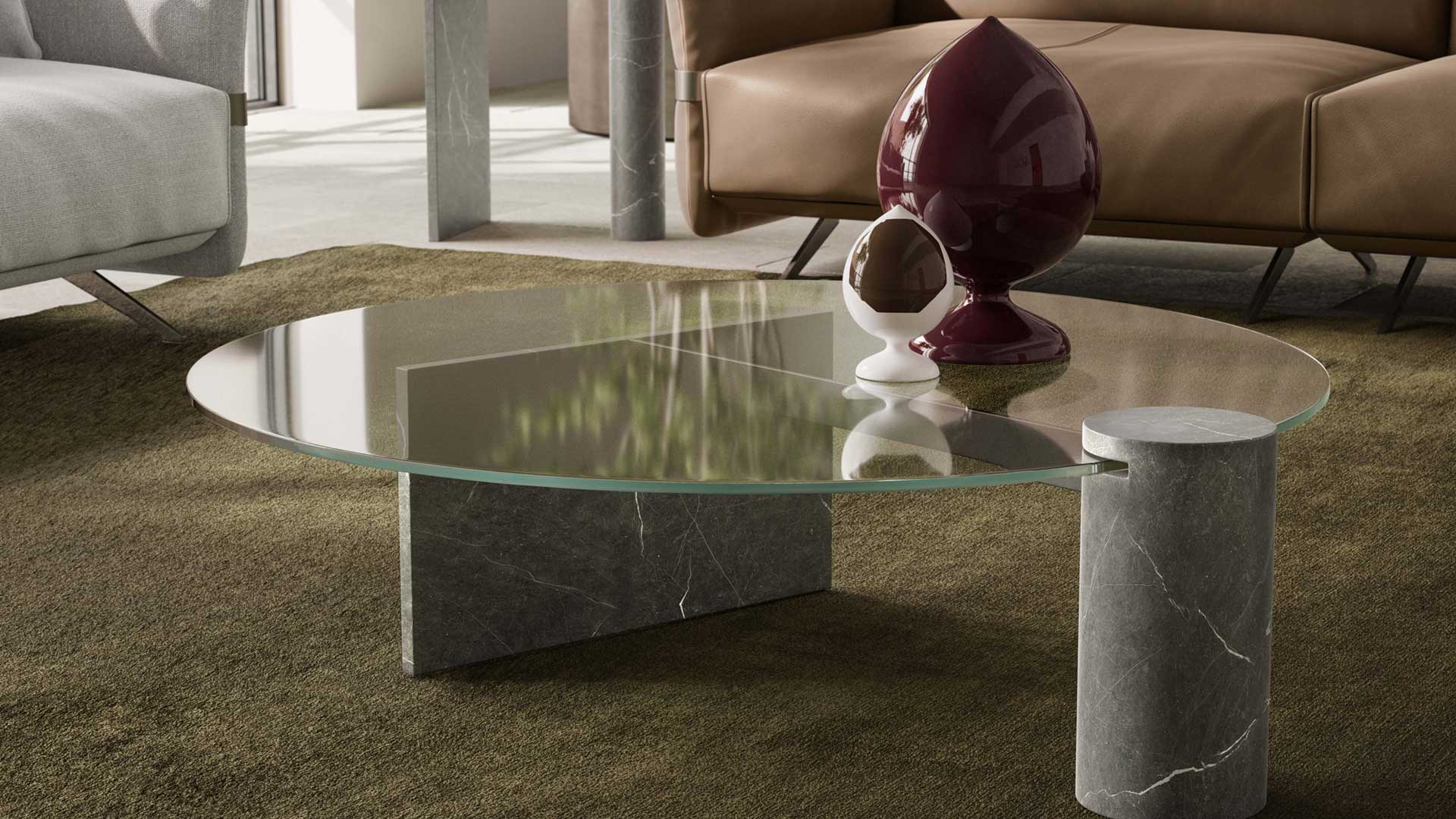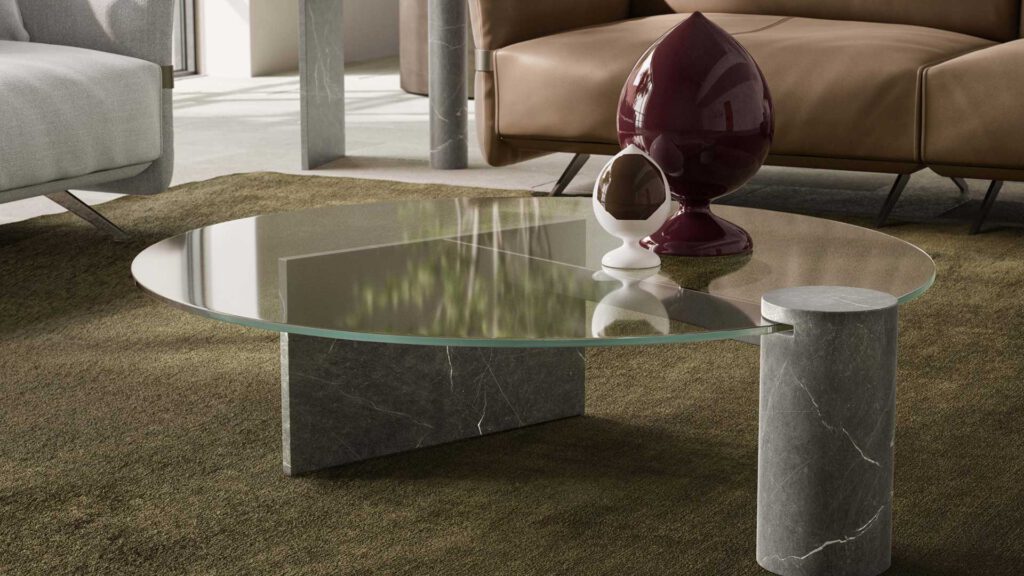 The Ilia lounge chair has an electric relax function and can be extended into a reclining position at the touch of a button. Designed by Mauro Lipparini, this bestseller embodies tranquillity and timeless beauty. The cosy all-round shape creates the visual impression of comfort, which is further enhanced by the particularly soft upholstery.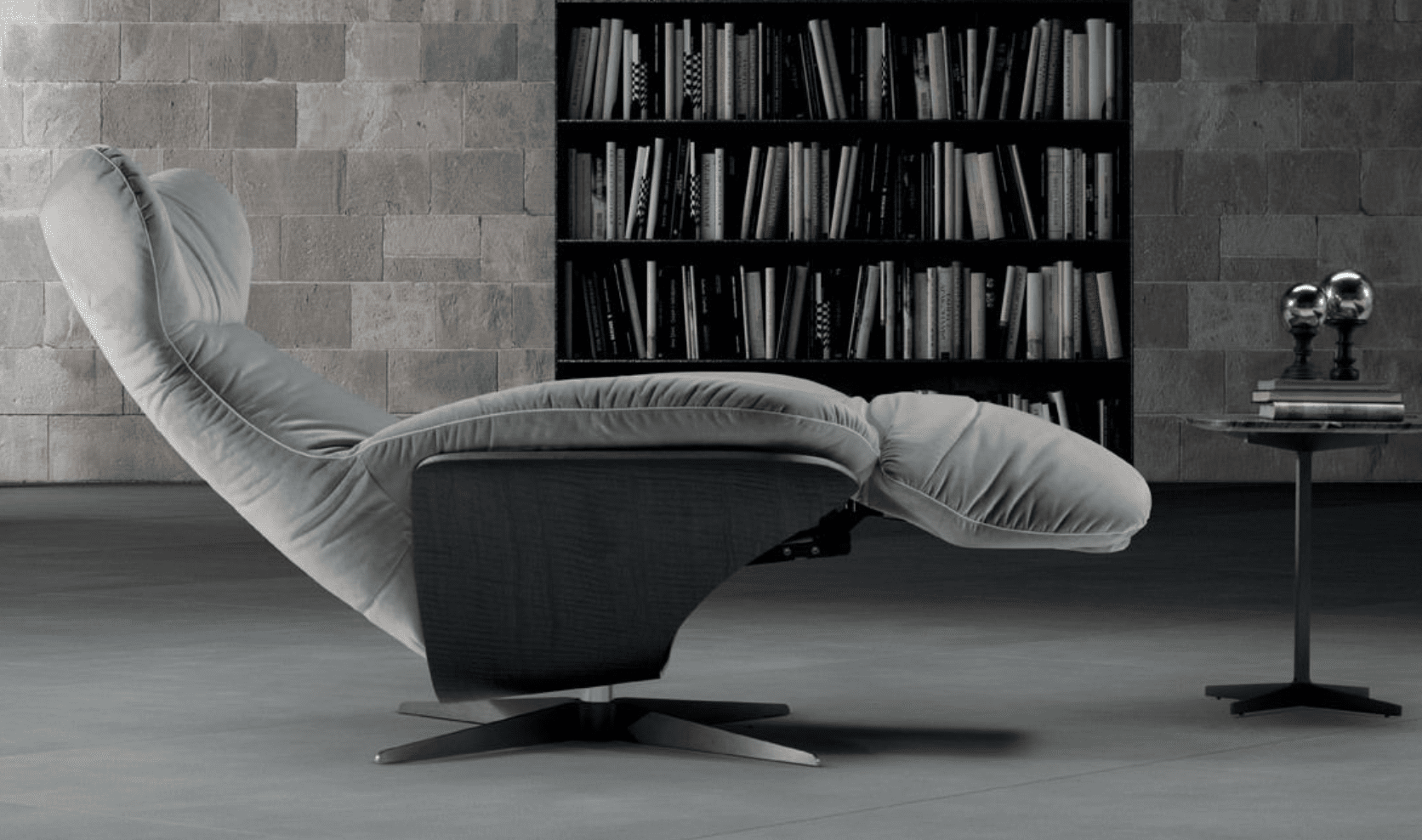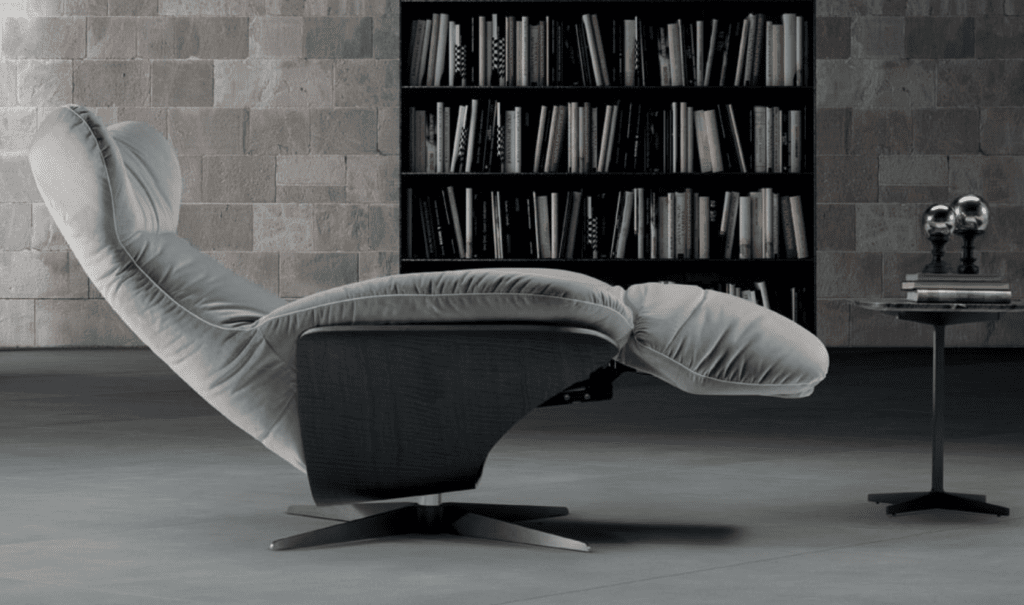 The luminous Vico sculpture by Victor Vasilev is characterised by clean lines and iconic presence in the room. The aim of this project was to create a visual balance by making it look as if the upper part floats above the base. The lamp is made of lacquered metal, the round plexiglass cover of the lampshade provides soft light. Vico is available in different versions and as a table lamp in different sizes.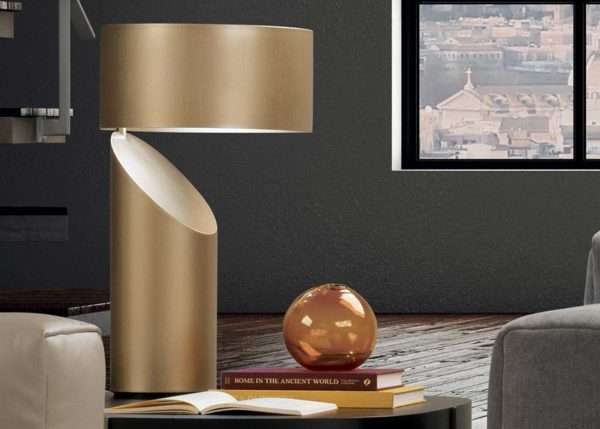 The Colosseo lamp by designer Mauro Lipparini is available as a hanging lamp, floor lamp, clamp lamp and table lamp.  Once switched on, the lamp becomes the undisputed focal point in the room. The adjustable metal cylinder made of polished metal has a diameter of 14mm and is available in champagne, chrome black and rose gold.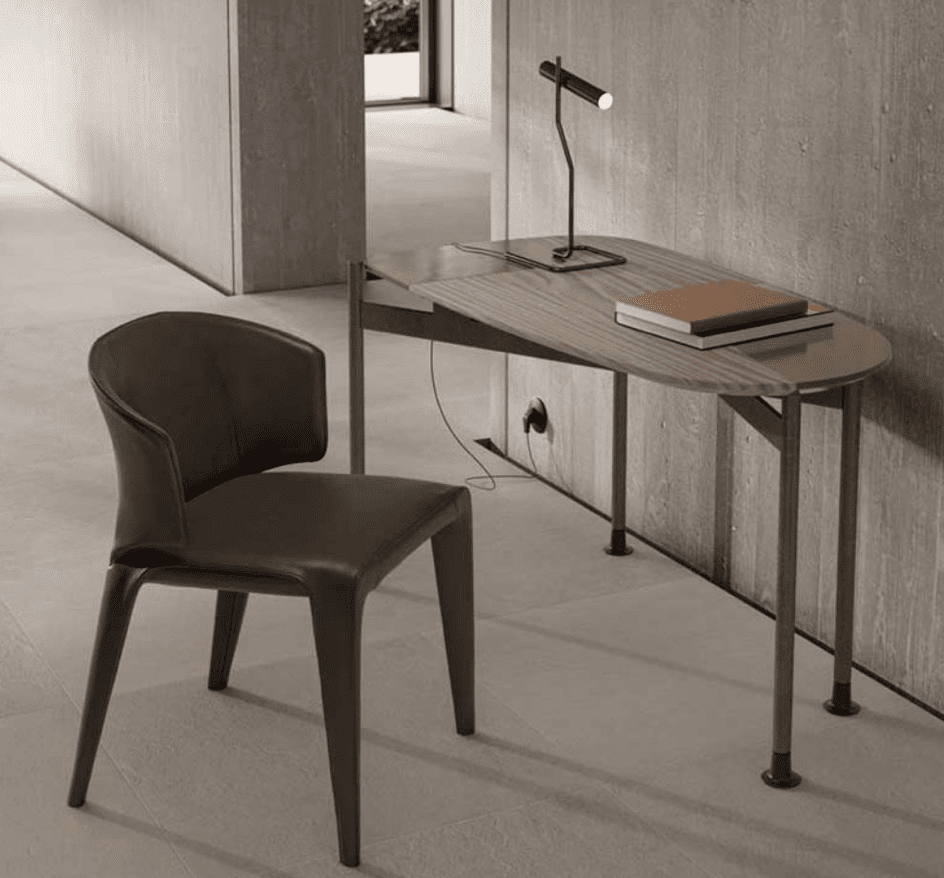 The Ensis lounge chair by Elena Salmistraro is a new addition in which multifunctionality and versatility are expressed in an imaginative way. In doing so, Ensis combines Mediterranean lifestyle with a contemporary design. All components of the lounge chair are connected by exposed metal tubes, which have been lacquered in satin gold in a special polishing and powder coating process. The design object is equipped with a swivel base and a mechanism that allows the seat and backrest to be adjusted by the weight of the body.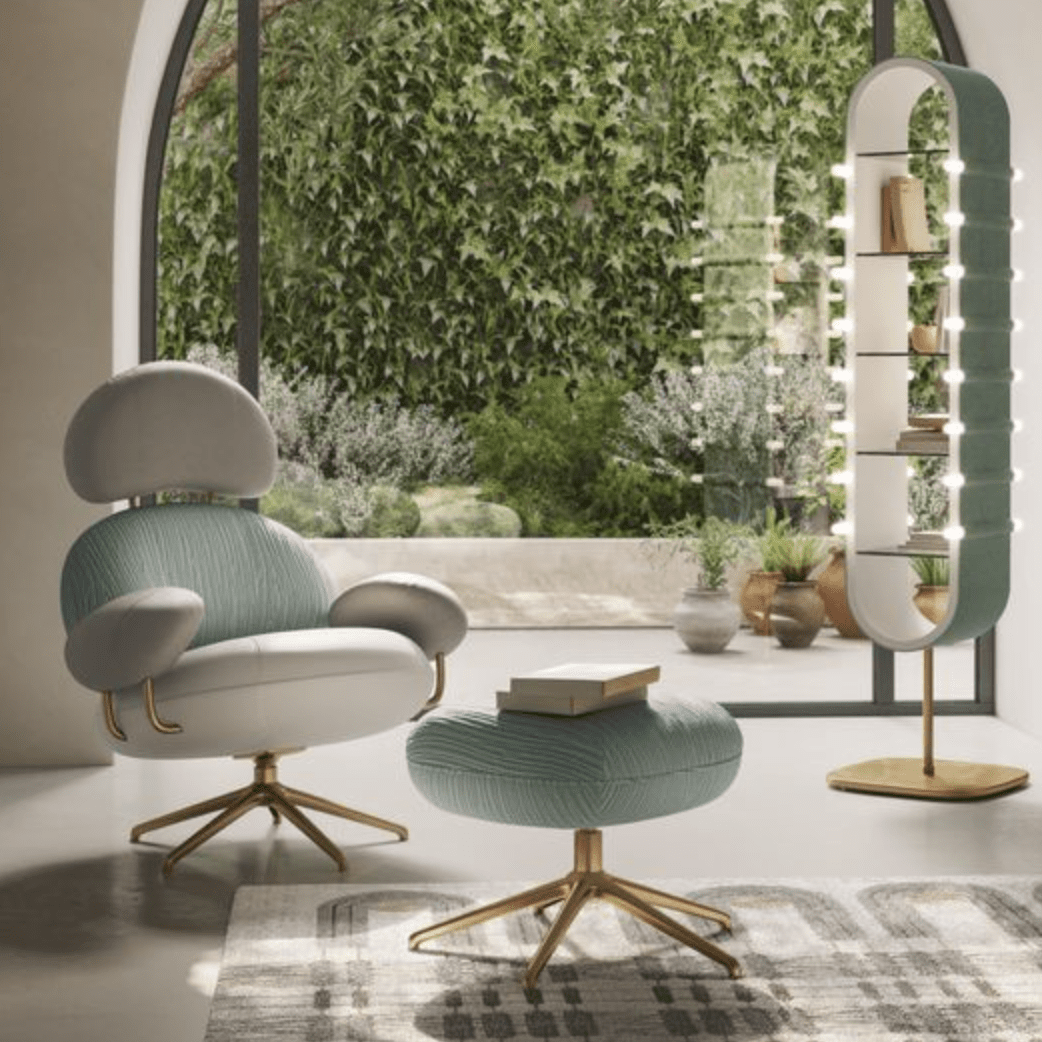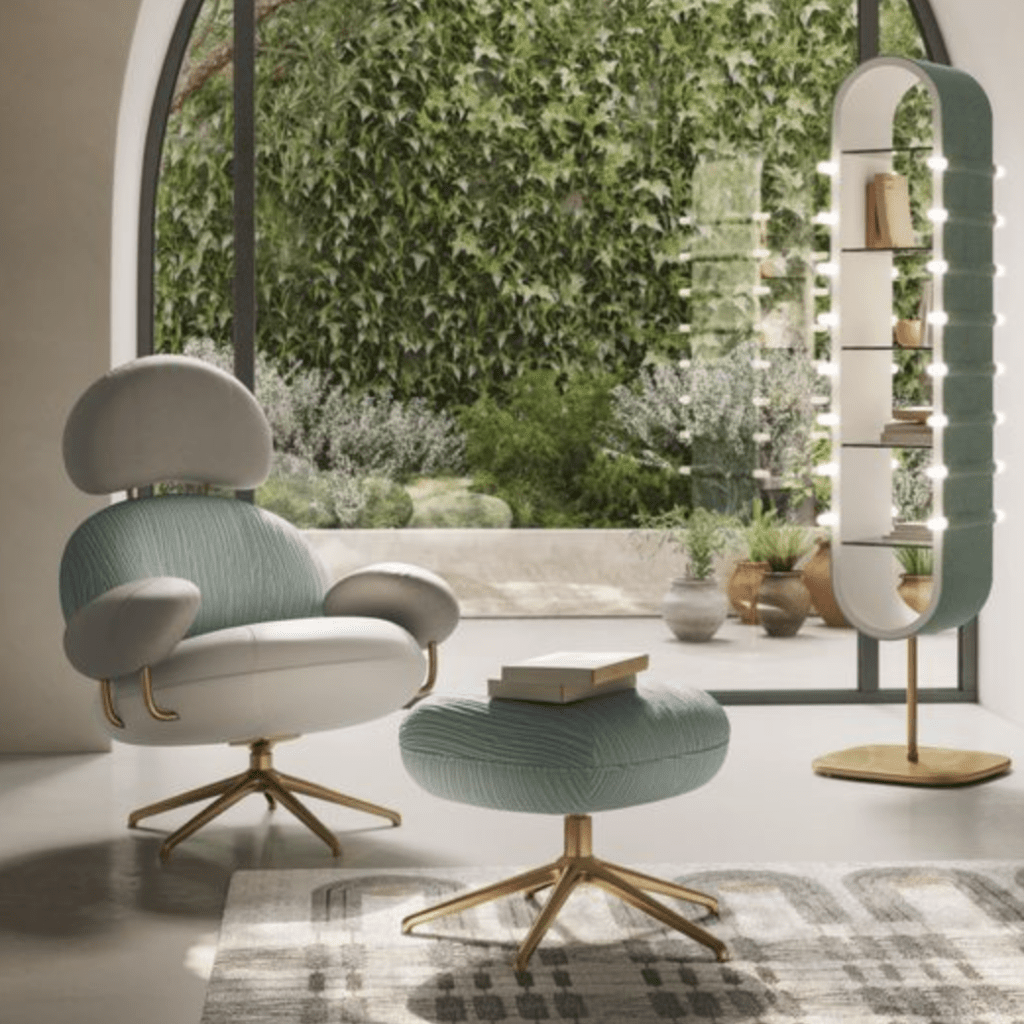 About NATUZZI Italia
Founded in 1959 by Pasquale Natuzzi in Apulia, the lifestyle brand has stood for high-quality Italian design and precision craftsmanship for over six decades. Initially specialising in the production of leather sofas, the NATUZZI Italia range now includes a wide range of products. In addition to sofas and armchairs made of high-quality leather and refined fabrics, chairs and wooden furniture for living rooms, dining rooms and bedrooms, the brand also sells home textiles, lamps and accessories.
With an exclusive retail network of 550 monobrand stores and galleries, NATUZZI Italia's collections are available worldwide. Despite global expansion, the multiple sustainability-certified company develops, designs and produces most of its products in the southern Italian town of Santeramo in Colle (Bari, IT).
Pasquale Junior Natuzzi, known as PJ Natuzzi, who has been in charge of the company's brand and creative strategy since 2018, defines the strong influence of the Mediterranean cultural and natural landscape as a source of inspiration and a central component of NATUZZI Italia's design philosophy. Organic lines, earthy nuances, and light, calm tones define the product design and symbolise the invitingly warm character of southern Italy.