At the NIDUM Casual Luxury Hotel, the address says it all. Pristine forests, flowering meadows, high mountains and sparkling blue water await on the meadow slope. And the hotel itself also makes nature its credo for magically beautiful holidays.
Nature plays a central role at the design hotel in Mösern in Tyrol. Both the kitchen crew, which sources many of its products from the region, carefully selected ingredients in the NIDUM spa, and the architecture draw inspiration from the natural treasures on the doorstep. The hotel relies on local larch wood in combination with large, exclusive window areas. The result is a place of well-being that smells of freedom and brings the best of nature inside. This is how sustainable relaxation works.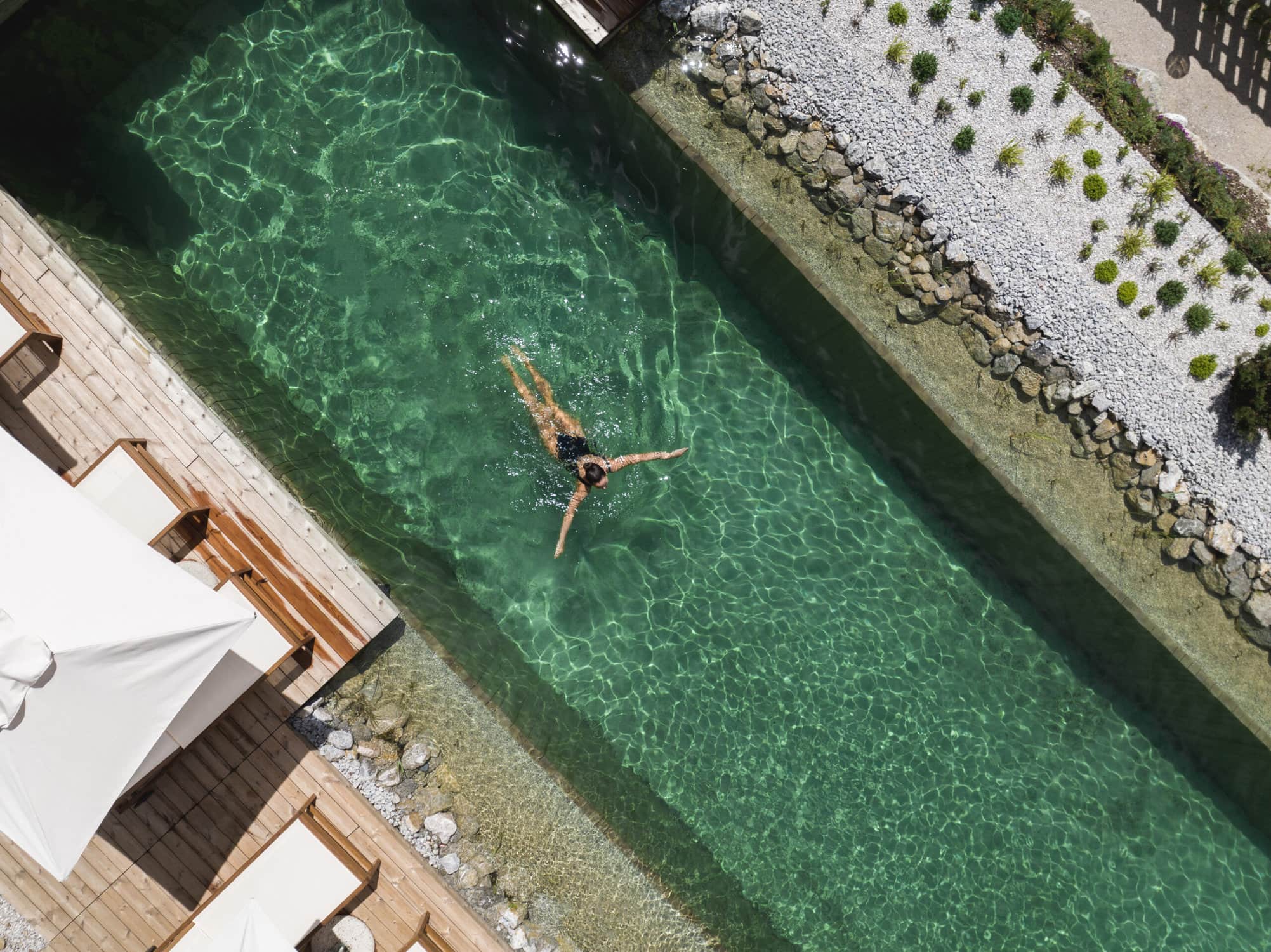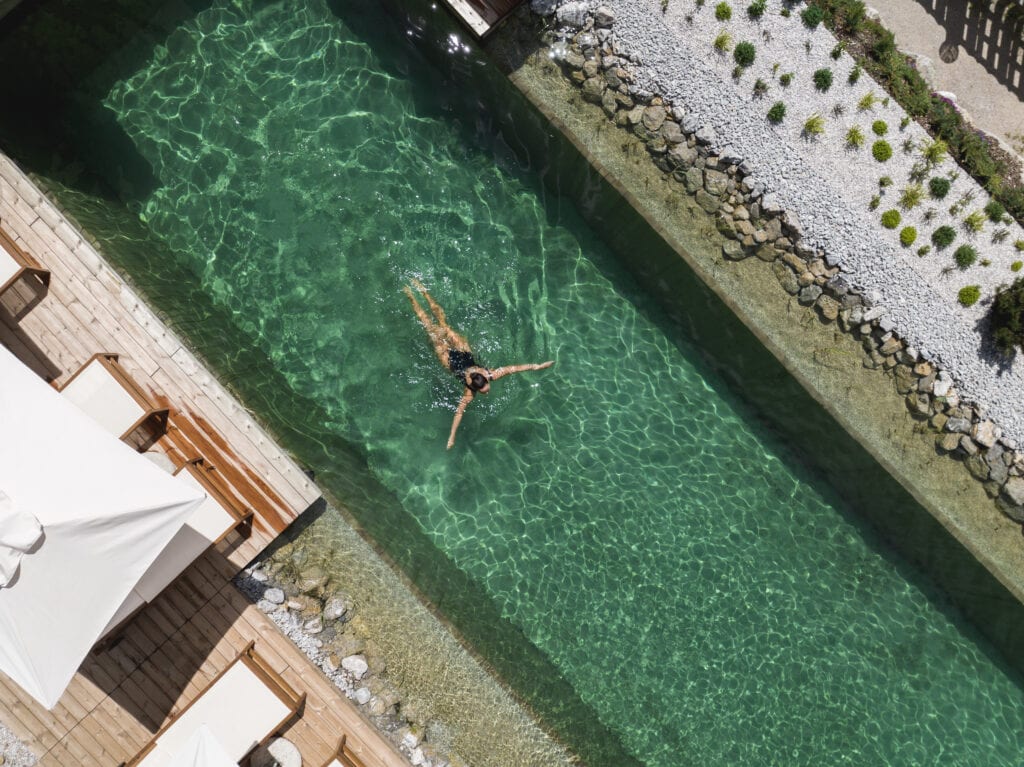 The larch, which covers Seefeld with a golden dress in autumn and is the only native conifer to spend the winter bare, plays an important role in the NIDUM Hotel – both inside and out. The sustainable and local raw material is used in many areas. Guests who find their holiday happiness at the NIDUM Hotel thus have the opportunity to knock on wood everywhere.
All 57 suites are equipped with wooden floors and carpets made of natural sheep's wool. The rustic larch finds modern accompaniment in the rooms: exclusive box spring beds in a simple design and huge glass fronts that allow you to experience the Tyrolean mountains up close. As soon as you enter, it becomes clear why the rooms have such sonorous names as "Wow" and "Awesome".
What you don't see is the magic that the natural materials throughout the hotel unleash. The plant substances contained in the larch are said to lower blood pressure and have antioxidant properties. The sheep's wool is said to have anti-inflammatory and regenerative properties. The unobstructed view of the horizon helps to calm the nervous system and give the eyes a rest. Perhaps this explains why guests at the NIDUM Hotel go through the day so calmly and serenely. Or it may be due to the reduced aesthetics with soft natural tones. Whatever the reason – it looks good and works.
Since last summer, there has been a new attraction: a wonderful natural bathing pond with a view of the surroundings and located directly on the edge of the forest. This pond offers additional relaxation, quality and cooling on hot days. On the high plateau, where temperatures are generally often more pleasant in summer than in the valley, the new pond offers additional wonderful cooling. Deceleration, tranquillity and energy: the natural bathing pond embodies luxury in the deliberately simple and is more pristine than almost anything else.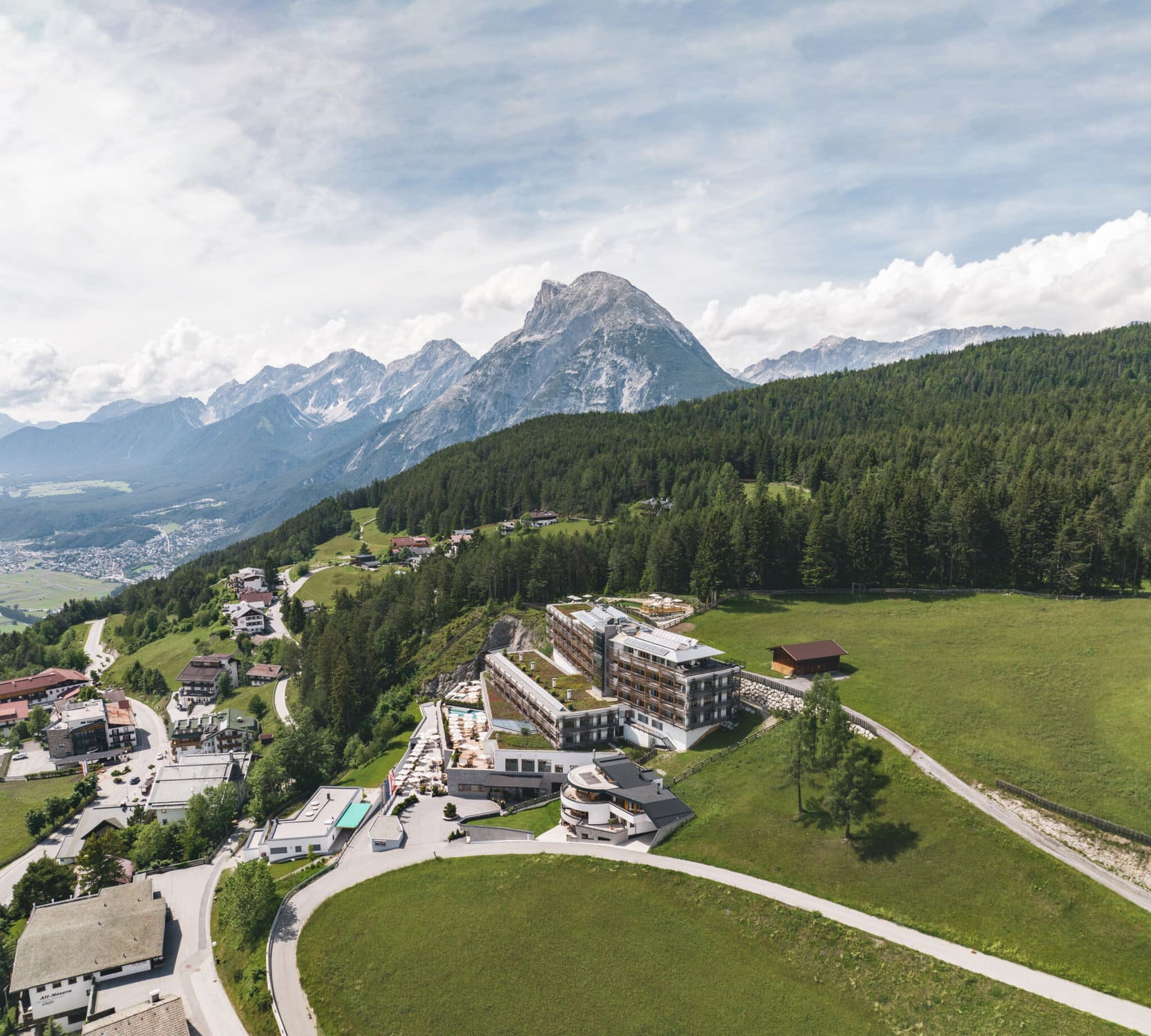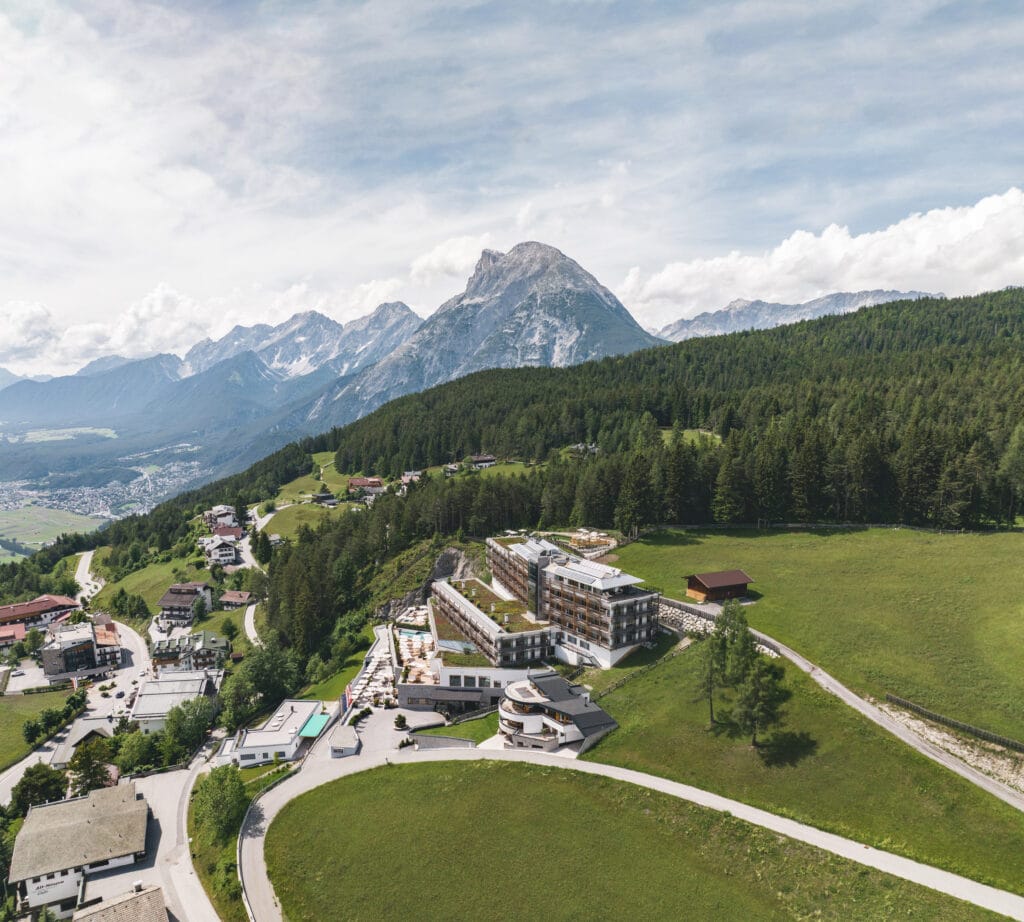 NIDUM Hotel is a MEMBER of LIFESTYLEHOTELS
Photocredits: NIDUM Hotel