Nestled between the cascading mountains of the Sierra Madres and Mexico's glittering Pacific, lies a new beachfront destination spanning 165 acres of Arcadian jungle and one mile stretch of pristine, untouched coastline. MUSA is for those who live in pursuit of their dreams, by those who dare to dream it. It's more than a community; it's an ever-evolving collaboration between cultures, disciplines and art forms that inspire better ways of living.
The property itself was a blank canvas and gave us the ability to dream without limits.

Tara Medina
The minds
Imagined by visionary couple, Mexico City-born designer, Andrés Saavedra and Canadian entrepreneur, Tara Medina, MUSA is a forward-thinking residential and hotel serviced community that transcends the traditional realms of hospitality into an all-encompassing destination founded on values of conscious design and eye for understated luxury.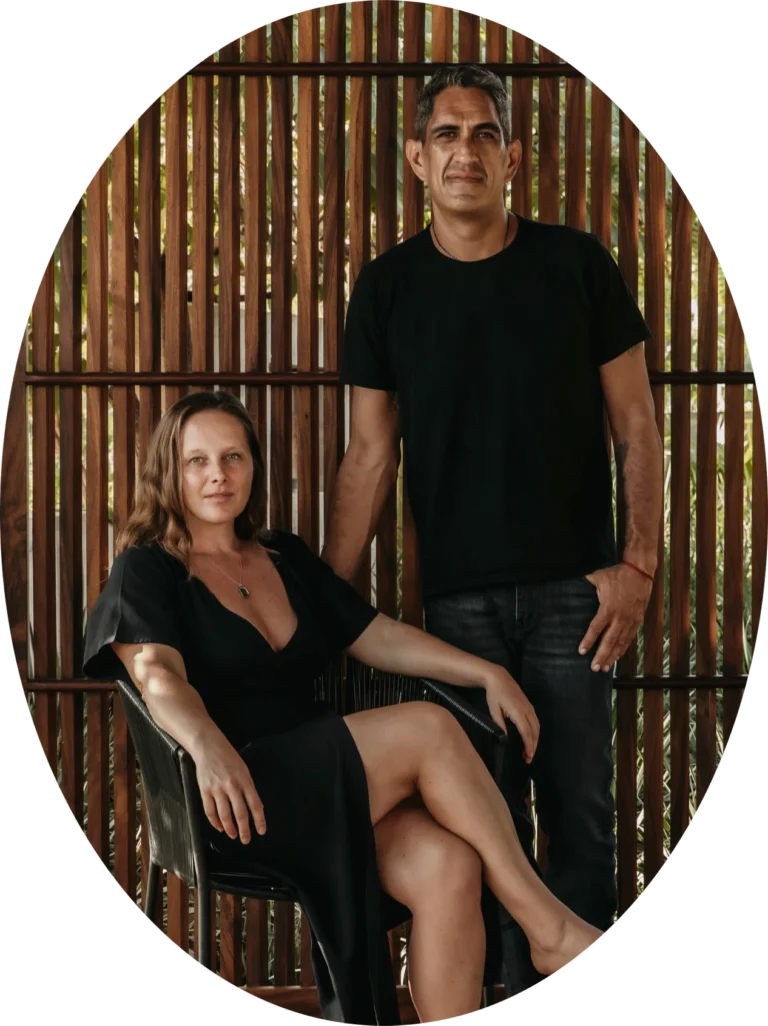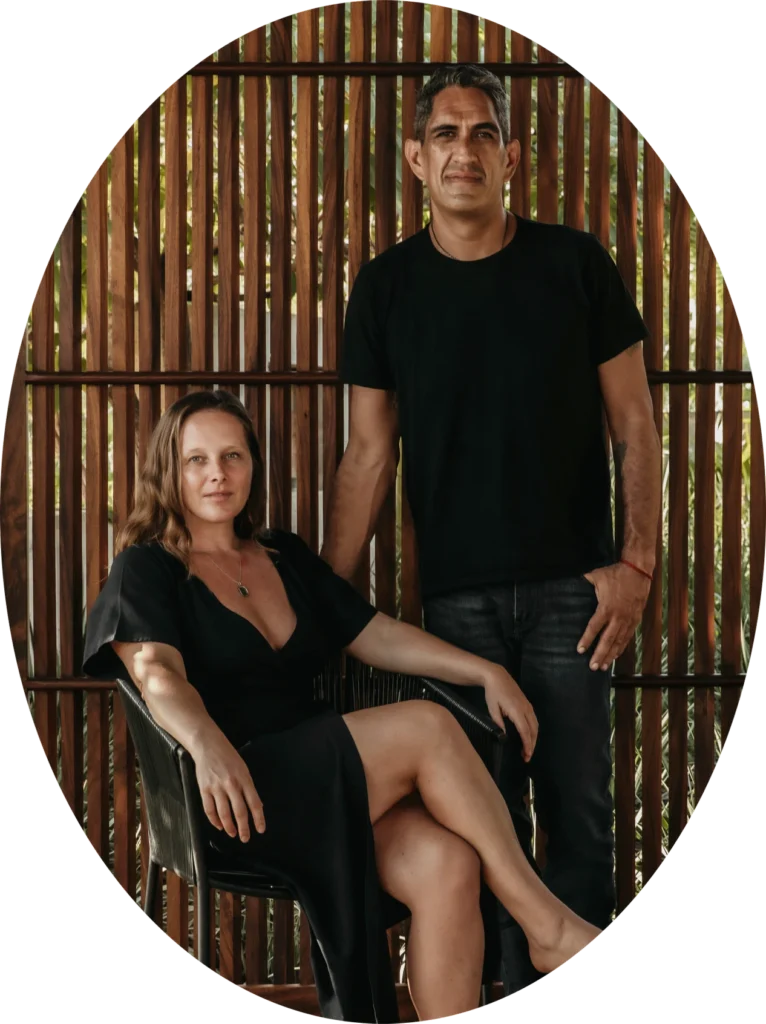 The belief that we must return to basics and look to our surroundings to achieve inspired design remains at the heart of the utopian vision for a better world. Defining a new era in tropical modernist living with a signature approach to minimalism that celebrates beautiful simplicity, MUSA was conceptualized as an interpretive setting to an endless scope of possibilities for new and exciting experiences – experiences we are yet to have, flavours we are yet to taste, and music we've never heard, with people we are yet to meet.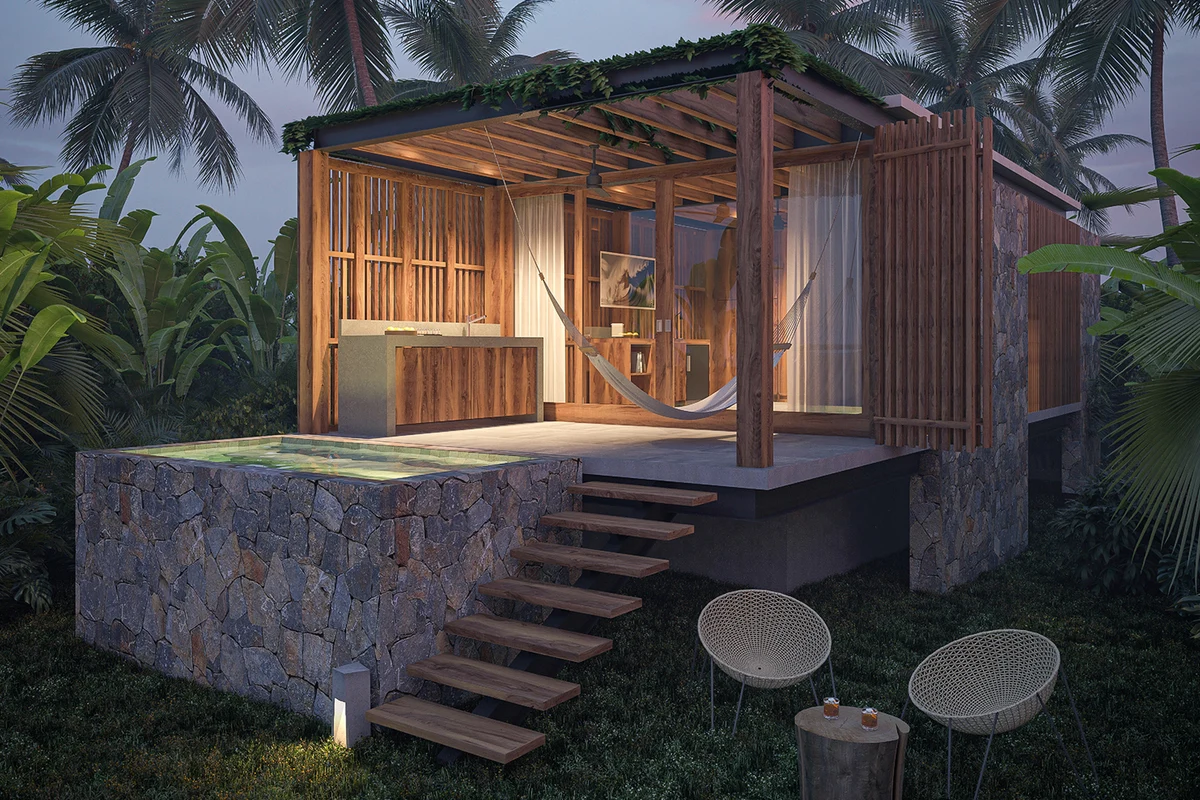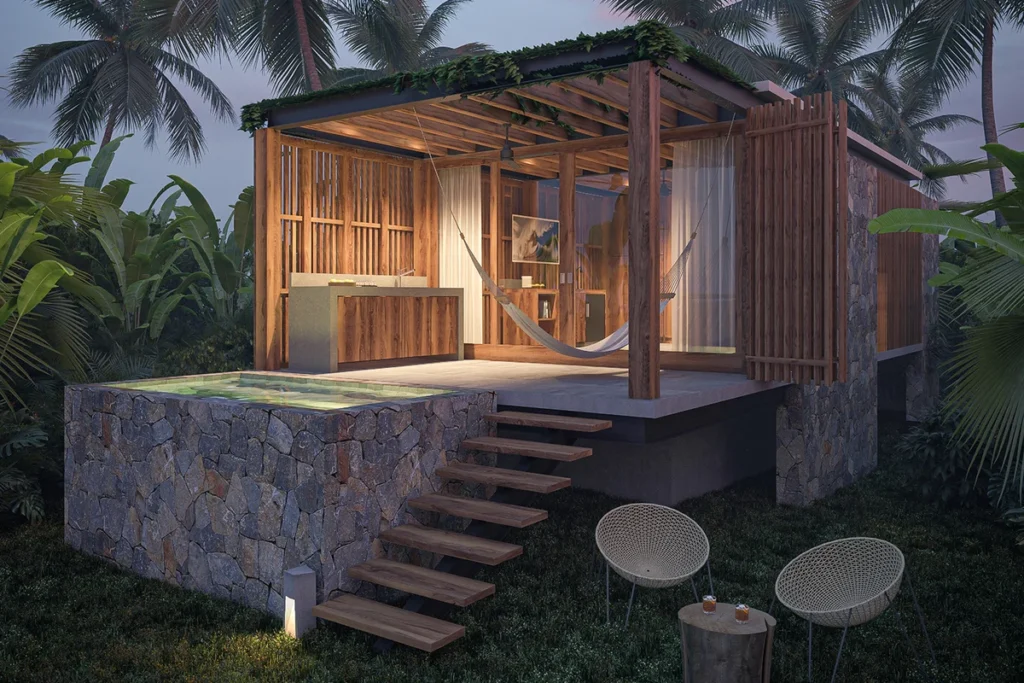 Intention is important. We want all the spaces to feel really special – everything.We want to do something amazing that doesn't exist. Just change the way we think about design.

Andrés Saavedra
Origins
Following a broad portfolio of commercial, residential and hotel development projects, MUSA evolved from progressive beginnings with LOOT – the architecture and construction firm, Andrés Saavedra Design, turned surf lifestyle brand. Founded by the duo in 2013 as a concept store in Zihuatanejo and expanding to a design office and gallery space in Mexico City, LOOT bridges the gap between adventure, culture, coffee, art and design for both curious travelers and the local community, opening a channel of communication with artists and acting as a platform for Mexican voices.
Destination
There are few places as dynamic and diverse as the MUSA landscape. Our hidden world, once lost, is a neighbourhood granting uninhibited access to unequivocal natural landscape. It's location, meaning 'pretty hill', attests to the impressive natural vistas, dynamic elevation, and undiverted front row access to a once in a lifetime opportunity for a dream beachfront lifestyle, graced with healing, iron-rich sand.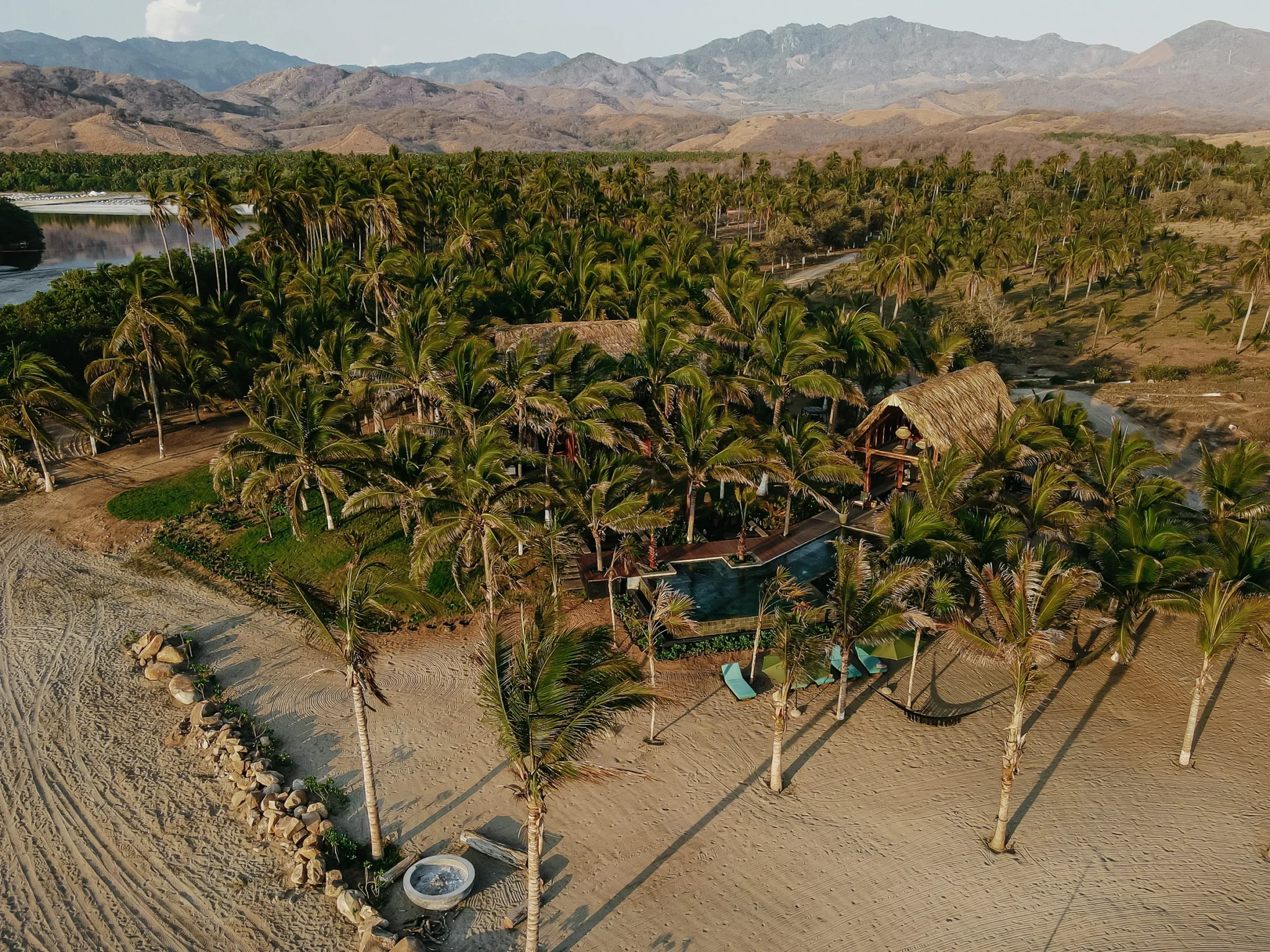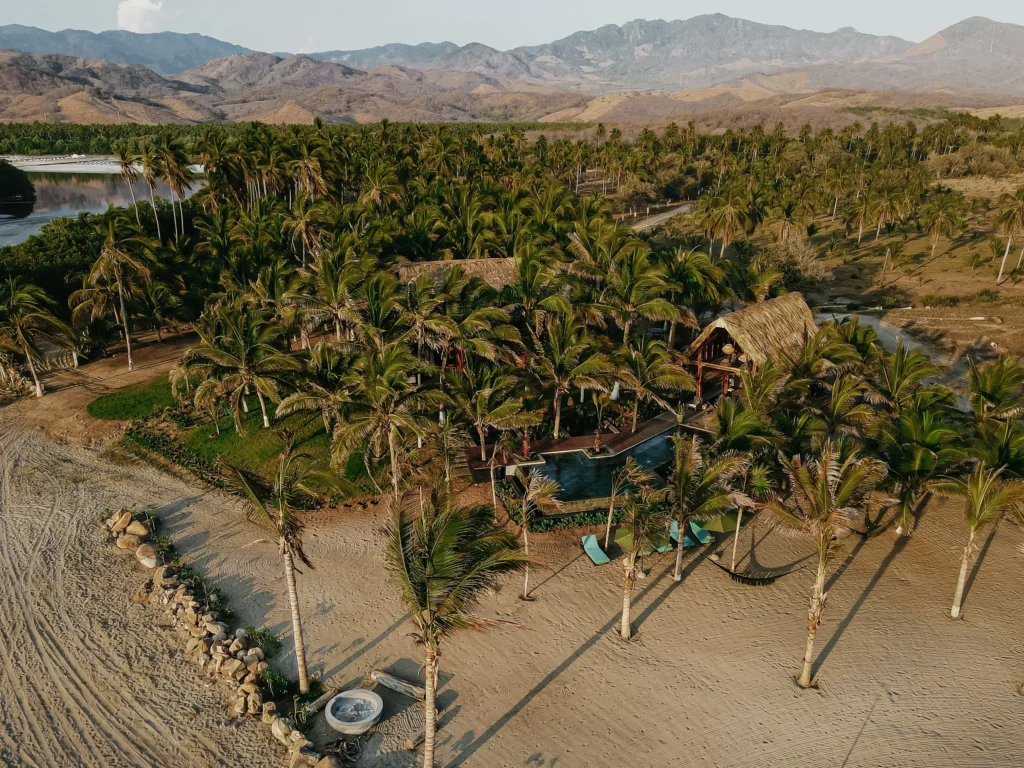 It's rare that one destination can take hold of you the way MUSA does. Surf, hike, play or ride – each season presents a different opportunity for unparalleled adventures. It's a place to be surrounded by neighbours and friends that foster the ability to dance, laugh and spark good times together. Once you arrive, you need not leave – all the essential facilities to live, work, build and create are centered around a modern, eco-village of boutiques, curated retail and galleries to offer everything you need for easy living.
We imagine MUSA as a town, where like minded people – adventurers, travelers, entrepreneurs, and creatives can enjoy infinite adventure, fresh food and good vibes within inspired dwellings for living and working.

Tara Medina
Neighbours
Nearby, surrounding localities known for locally-caught, fresh seafood and family-driven seaside restaurants, artisanal textiles, hand harvested salt, and dazzling gold are steeped in history and provide authentic connections to the local identity. Exploring nearby ancient ruins and uncovering local traditions, MUSA fosters an authentic kinship with the heart and soul of the region.
Regeneration for the future
As we move toward an exciting future of art, innovation and sustainability, we look to nature to excite and inspire futuristic design within an eco-conscious paradigm that demonstrates a positive impact on our town and the environment. Solar power and innovative waste management systems, combined with a vision of a plastic-free ethos continues to build the ongoing development of a framework for a closed-loop infrastructure geared towards regeneration. Thoughtful approaches to water capture, compost, plus development of natural bio pools and edible gardens will meld modern and functional design that invite the outdoors to coexist within unique living spaces.
We can have a positive change in the environment. I hope to become a model for what future towns and cities can be. It's good business, it's a good place to live, it's a good model of how things can be done.

Andrés Saavedra
Integrating local culture
Our local surroundings and their traditions are honored in our everyday practices to remain the lifeblood of the project. Providing jobs, transportation, language programs and dedicated implementation of ethical working conditions for staff, MUSA represents a vision of an evolving Mexico – a place with the freedom to live outside lines previously drawn, a place to learn, explore and create without boundaries. With a culture grounded in entrepreneurial learning, MUSA's amenities will define a new era of education as we play an active role in building a positive future for ourselves and the local community.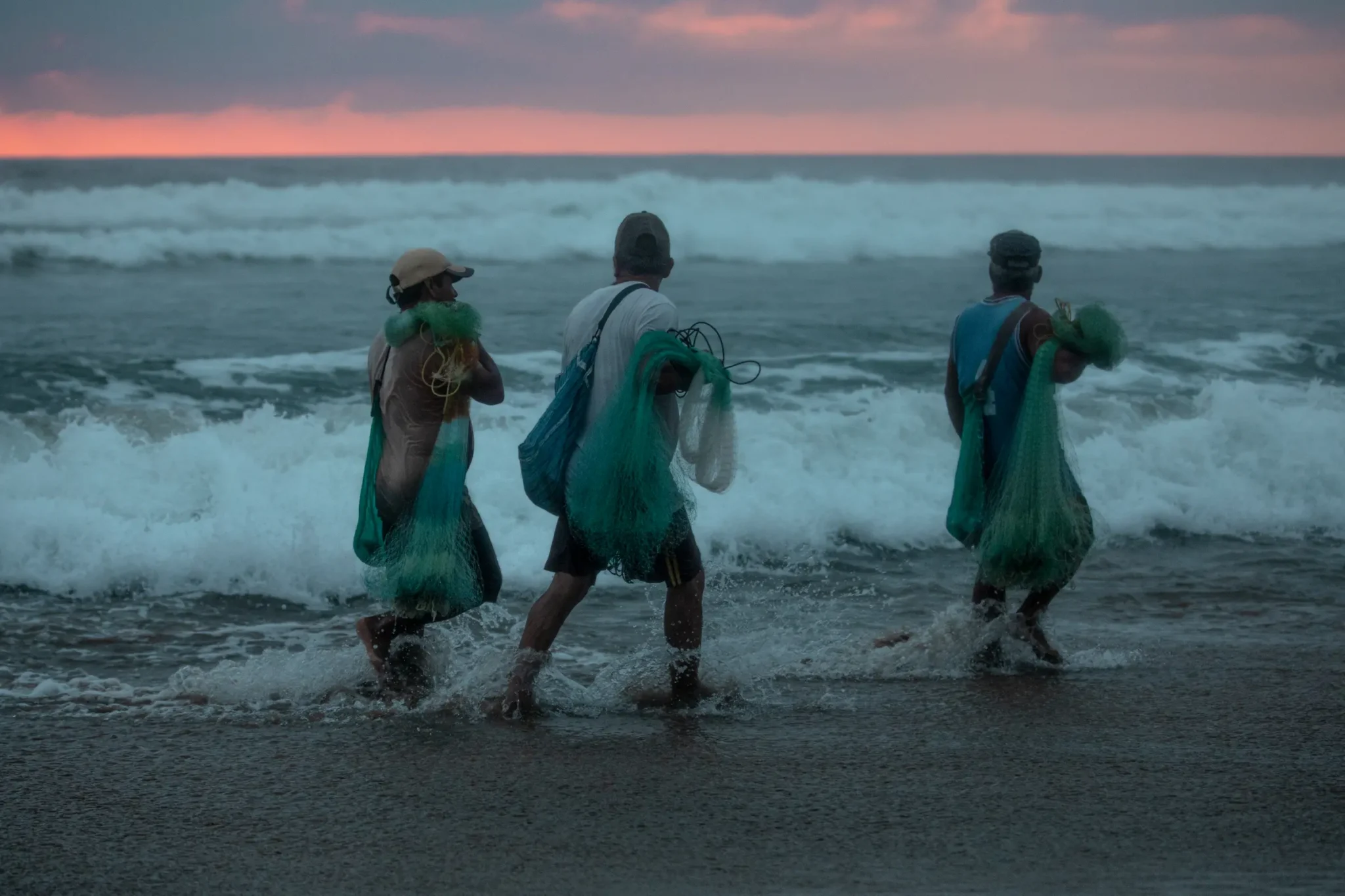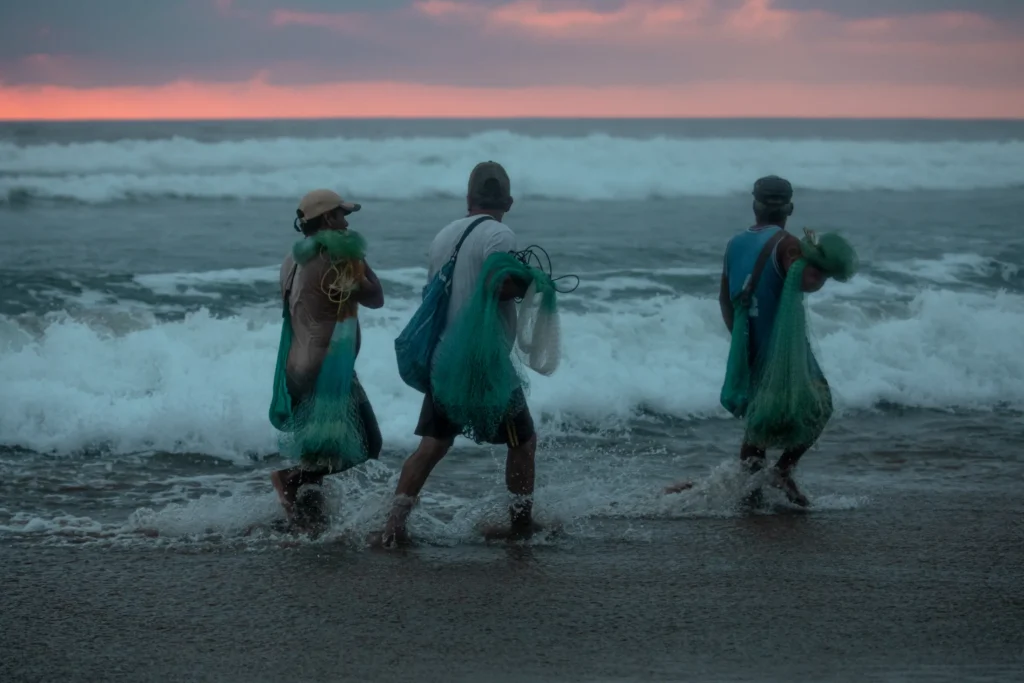 We are all learning, and we're all collaborating. We are doing business, but doing business for the right reasons.

Andrés Saavedra
Dining out


Nourishing, seasonal menus await in one of our ambient, open-air terraces. With food practice rooted in sustainability, elegant simplicity and a resonating authenticity, salute the nightly moon to a sundrenched soundtrack or live performance from our stargazing tubs at the Beach Club, over botanical cocktails and family-style crafted plates that embrace inspired flavours of the region.
A transcendental playground
If the excitement of a new world of experiential living awakens your curiosity, the many facets of MUSA's multi-sensory programming will cater to any and all of your aspirations. A transcendental playground for the young at heart; cutting-edge design, architecture, art, music, culinary experiences, relaxation and cultural explorations, conjure countless opportunities for pleasure and illumination.
Activities
World-class surfing across two secluded breaks welcome you just beyond our doorstep. An arsenal of all-terrain toys allow for uninhibited exploration of land, sea and sky, while excursions into the converging foothills yield beautiful hikes and horseback rides to hidden waterfalls.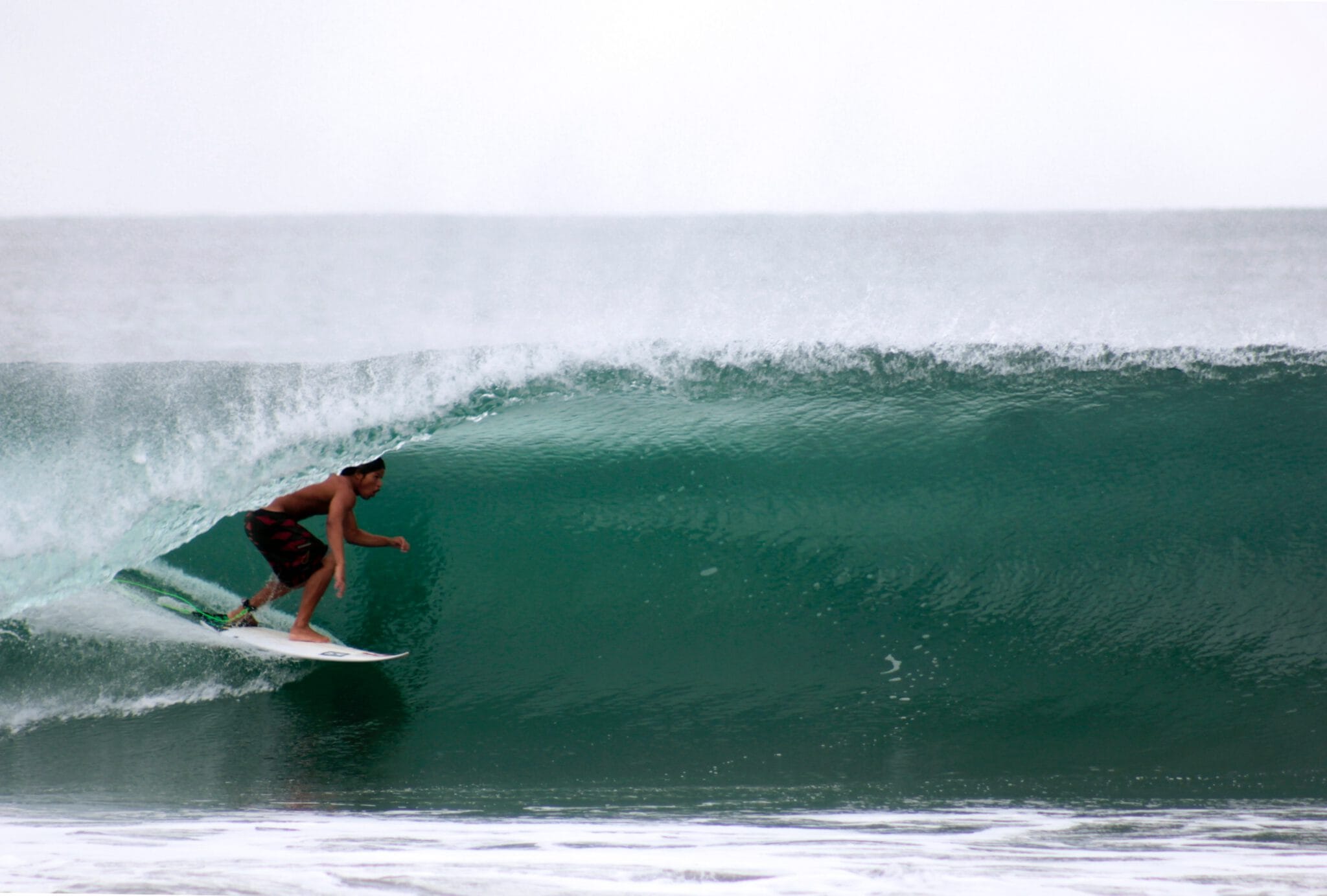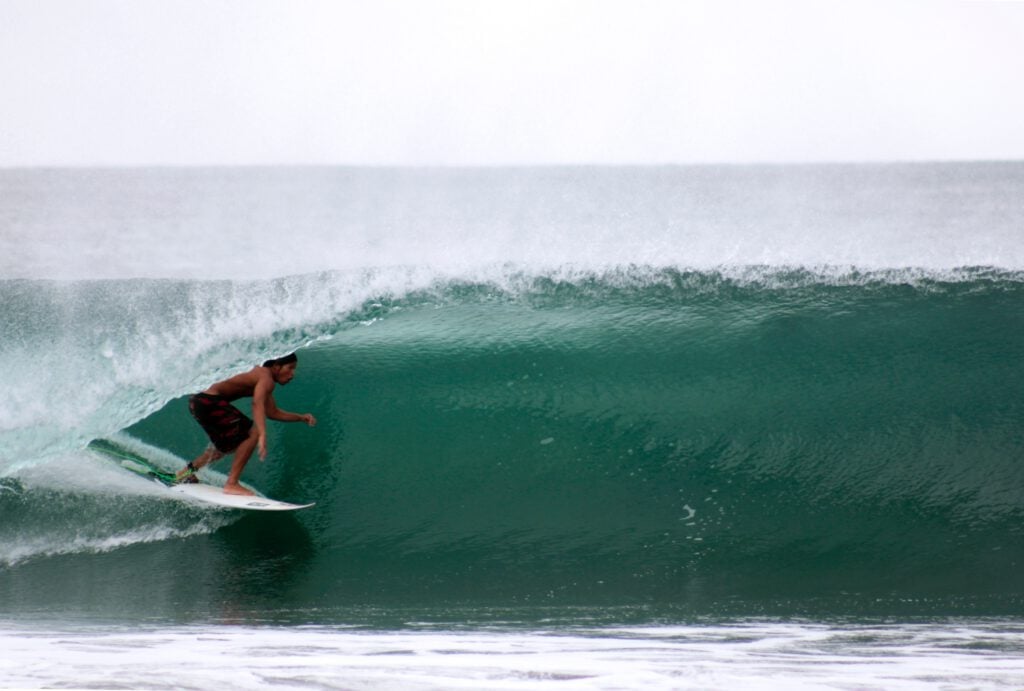 Artists in residence
An array of cultural and art activations will see ideas come to life with artist-in-residencies and retreats within any one of MUSA's multidimensional spaces and cutting-edge live/work studios. Ongoing collaborations with international multidisciplinary artists and makers provide countless opportunities for creation amongst inspirational surrounds that stimulate all the senses and forge a connection with nature. Across mediums – from sculpture, music, and installations to painting – projects implemented on site form the foundation to a future contemporary art museum at the heart of the beach.