The concept of the new Mirador Torre Glòries combines a 360° view over Barcelona with an exhibition space that combines art, science and technology.
In May 2022, Mirador Torre Glòries opened its doors to the general public, offering another unique attraction in the Catalan capital Barcelona. Mirador Torre Glòries completely reinterprets the concept of the traditional viewing platform, using innovative art and technology to create an immersive visitor experience.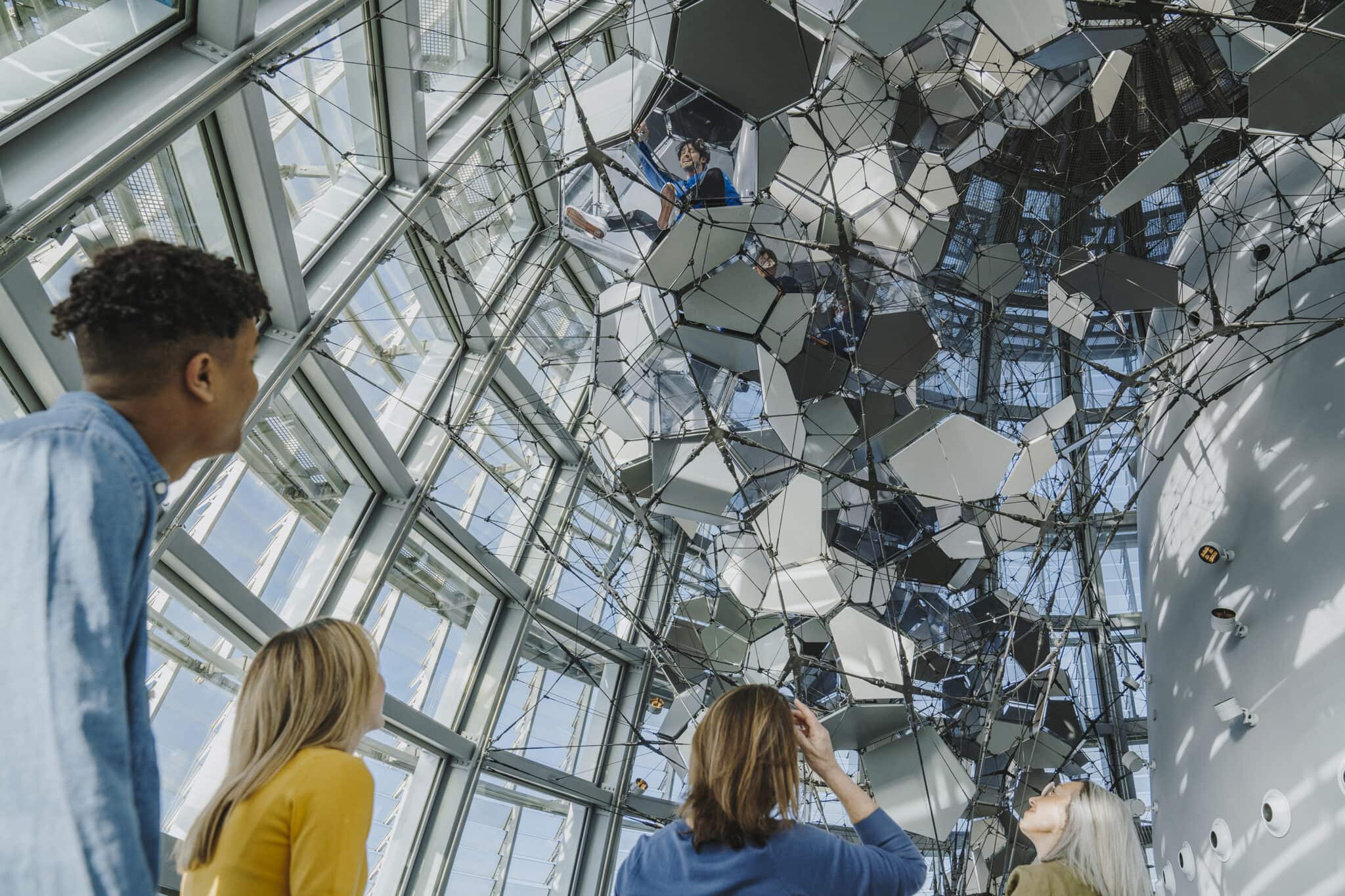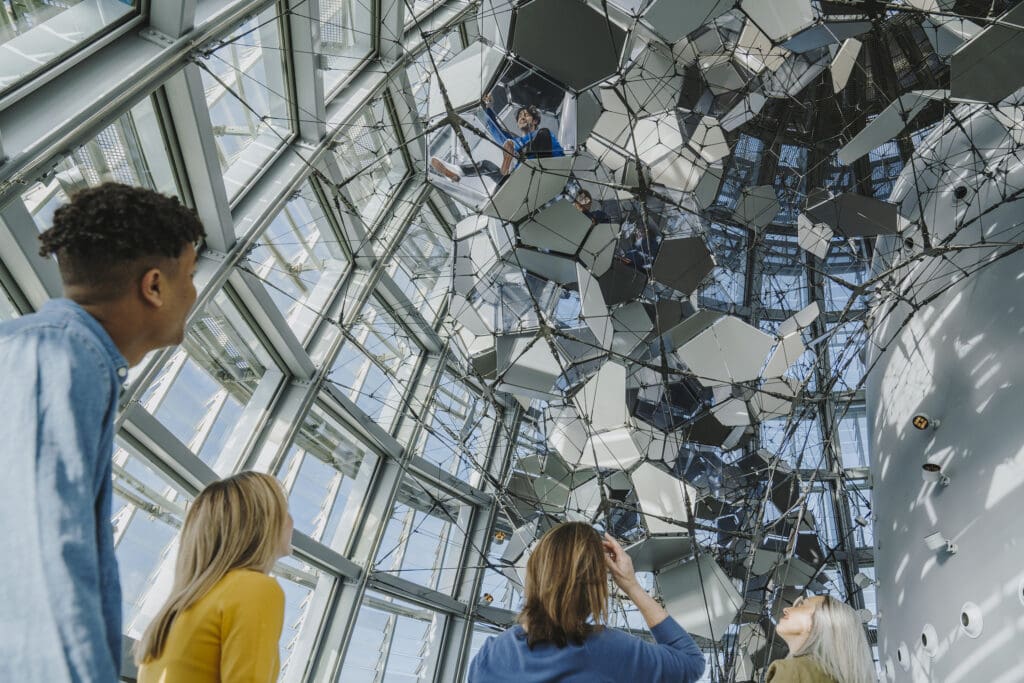 Cloud Cities Barcelona – interactive artwork by Tomás Saraceno
Suspended at the top of Torre Glòries is Cloud Cities Barcelona, an interactive artwork by artist Tomás Saraceno that transforms the observation deck into a suspended realm in which to gather and dialogue differently. Participants are invited to move along different paths through some of the 113 cloud spaces of communal encounter and critical speculation, occupying an area of 130 m³. The interactive sculpture invites us to look inwards and outwards, to re-think what an observatory in the 21st could be and to imagine the multiplicity of worlds made manifest in the changing shapes of passing clouds.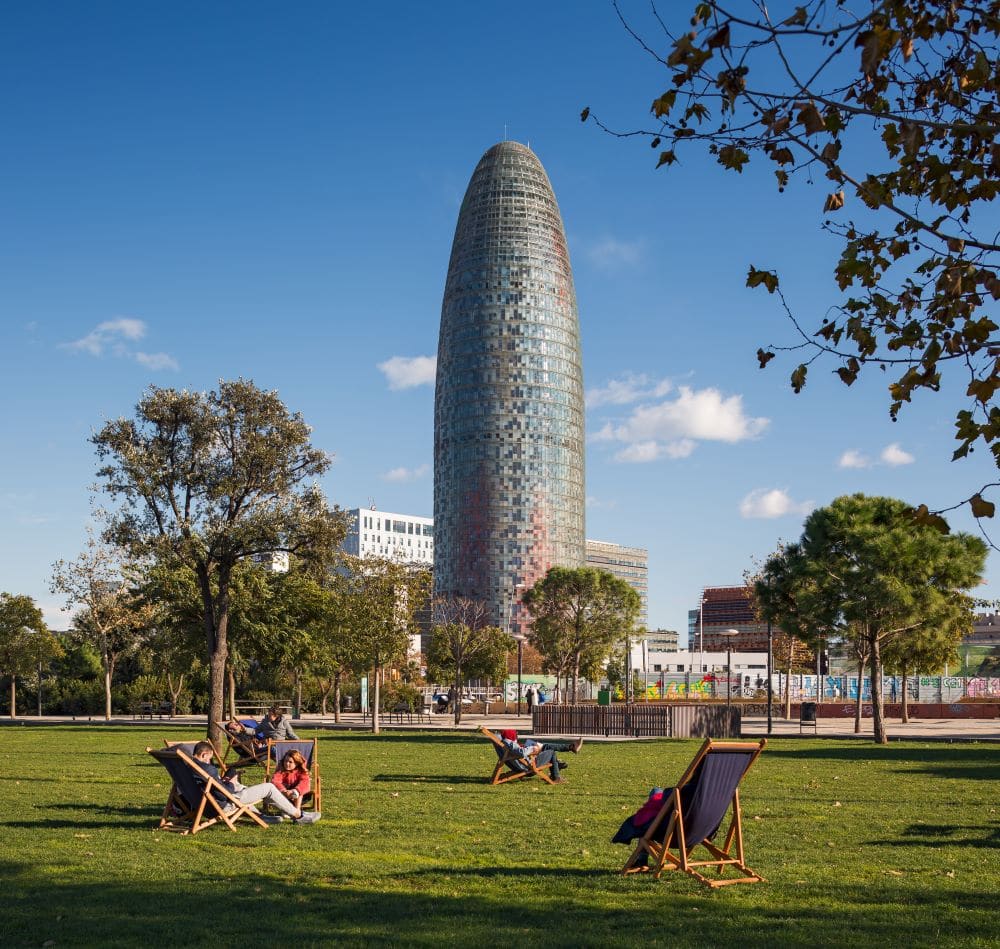 In the heart of Barcelona's technology district 22@, the Torre Glòries, which belongs to MERLIN Properties, rises more than 120 metres into the air. Even from the outside, the tower attracts a lot of attention with its dazzling aluminium façade. After the comprehensive reorientation and conversion, a fascinating sight also awaits inside.
The Mirador Torre Glòries has several areas that help visitors better understand the city of Barcelona and its ecosystem. These include the Hyperview Barcelona area, which uses art installations and big data to depict the city as a living organism that is constantly changing and transforming itself. Finally, on the 30th floor, the 360° viewing platform awaits at a height of around 125 metres, revealing an extraordinary view of Barcelona and its surroundings. The art installation by Tomás Saraceno suspended from the dome also invites visitors to be inspired and reflect on the special features of urban ecosystems.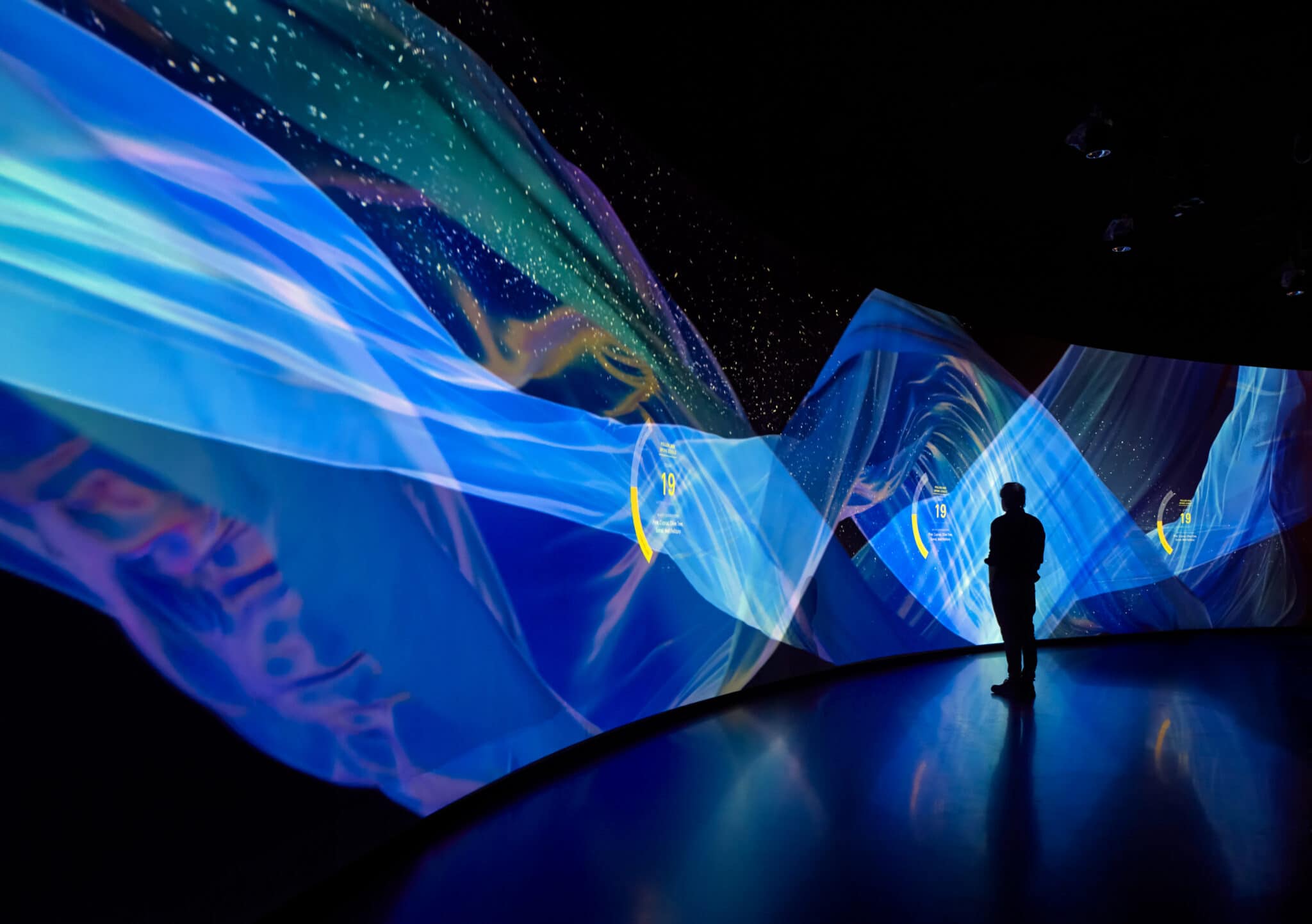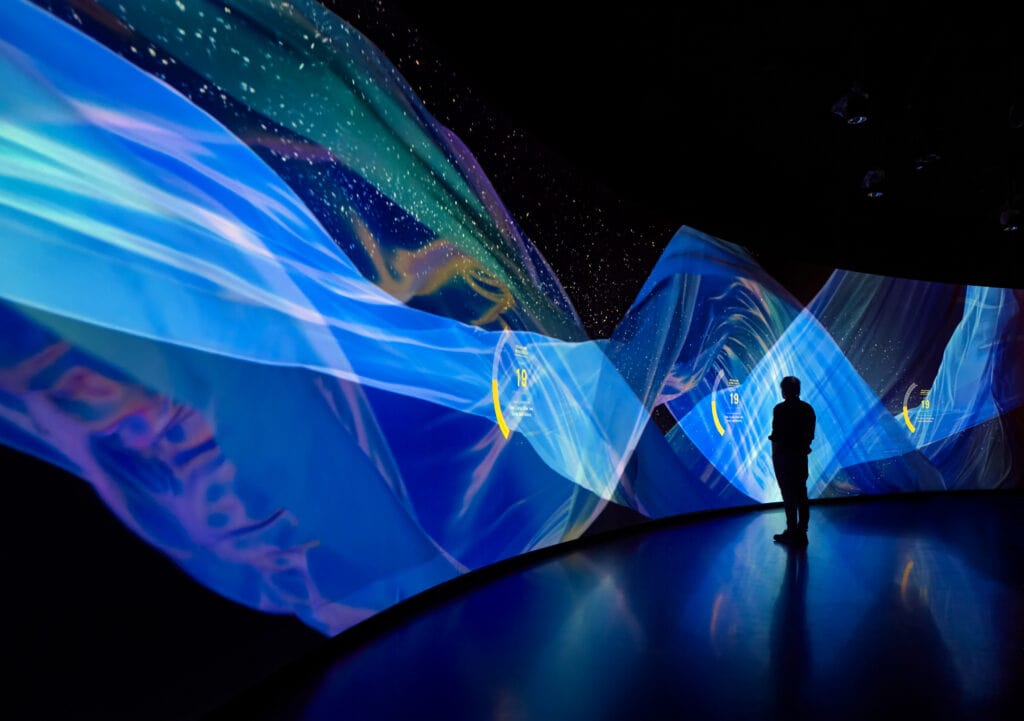 The new Mirador Torre Glòries took shape in 2017 when MERLIN Properties sought proposals for a new exhibition concept in the building designed by architects Jean Nouvel and Fermín Vázquez and opened in 2005, ultimately collaborating with Mediapro Exhibitions. The proposal was aimed at opening up Torre Glòries to the people while offering a unique and exceptional experience of an international level that would reinvent the traditional concept of the observation deck.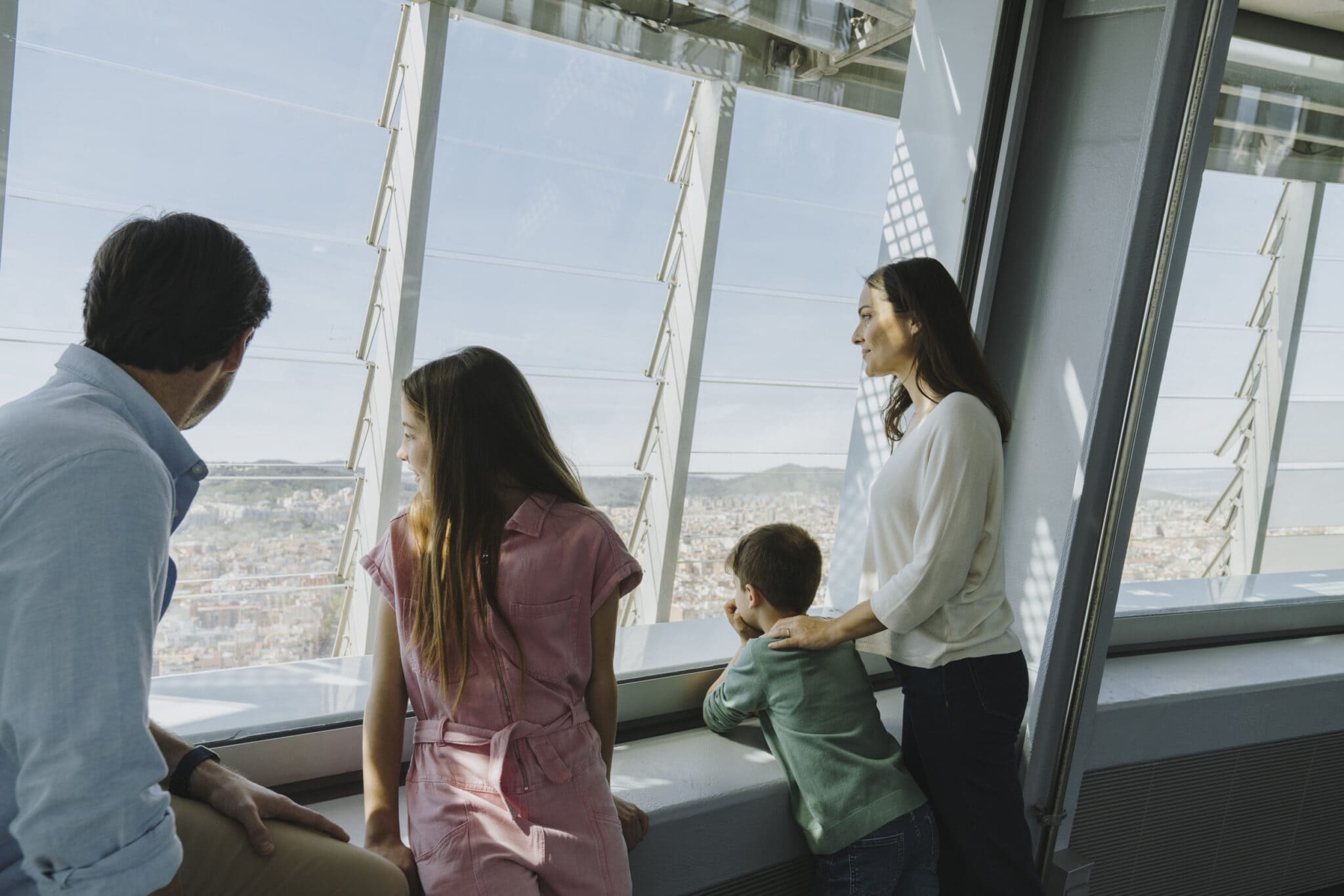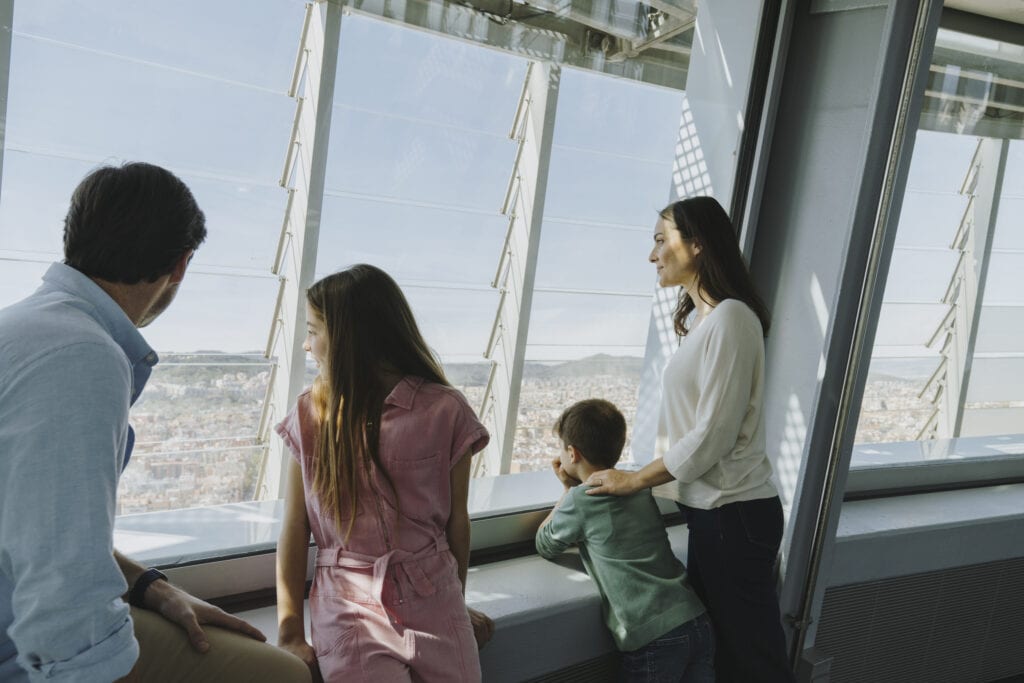 Mirador Torre Glòries online >>
Photos: © Mirador Torre Glòries