Marion Rauter is a narrative virtuoso of photorealism. With a brush and a few oil colours she creates the drama of a play in her replicated reality.
Meta-level
The subjective reality she creates in her portraits is, though two-dimensional, a narrative. Since the portrayed personalities gain a sensual meta-level (compared to the original photography) in her photorealistic representation the paintings go far beyond the mere illustration.
Wisdom, joie de vivre, ingenuity & normality
The facial features of her portraits captivate the viewer. They give away their biographies. With classic painting techniques and meticulous attention to detail she manages to capture attributes such as wisdom, joie de vivre (joy of living), ingenuity and normality on large-format paintings. She makes you want to look behind the scenes.
Ich#Frida1, Ich#Frida2, Ich#Frida3: 180 x 160 cm, Oil on canvas
The language
She masterfully succeeds in her attempt to use a language of feelings in her pictures, a language beyond words, a language that can be felt across all borders, a language that touches us where we are all equal, in our greatness and nothingness at the same time. Since her portraits are comparable in quality to the portraits of Peter Maier, one of the pioneers of photorealism, she is on her way to playing a major role on the art market and becoming a "big deal" in the world of art – for the art experts she already is.
Lolita < deep soul, 80 x 80 cm, oil on canvas | Björk 2 < deep soul, 80 x 120 cm, oil on canvas
---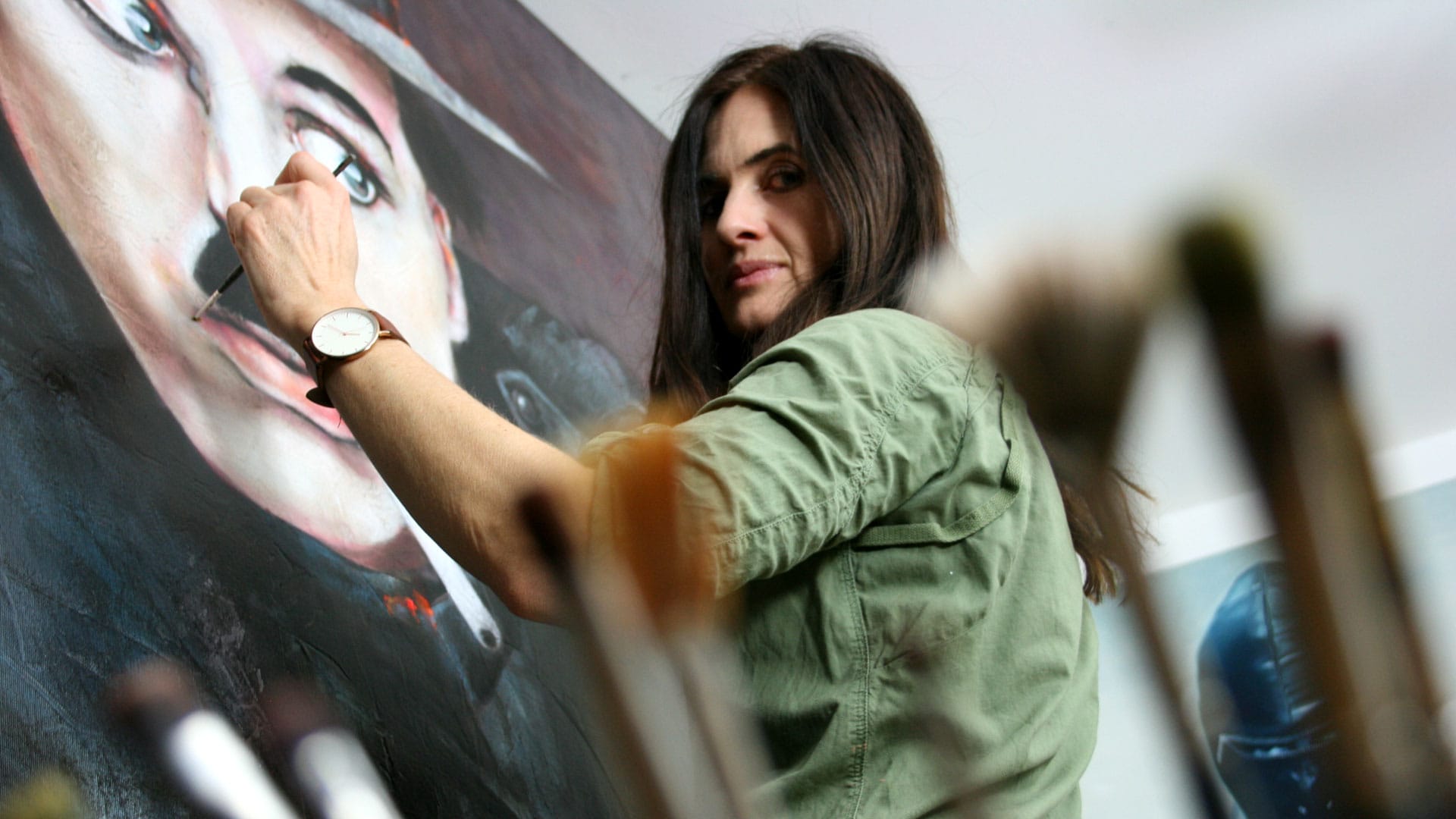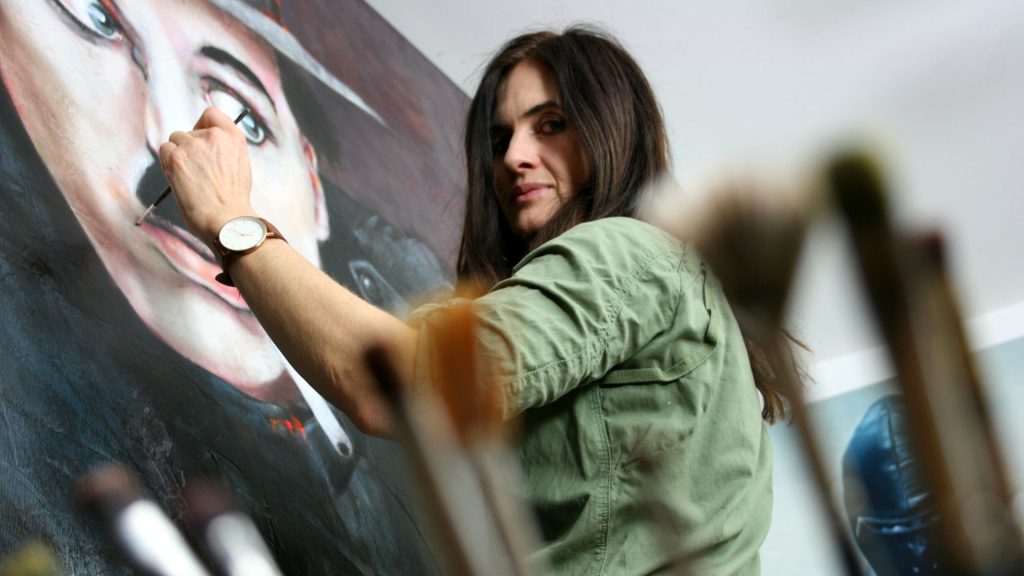 Beeing an artist
… is a state that simply is. Or is not. When asked when she began to paint, Marion Rauter replies that she has never not painted. Her point is the examination of what it is to be human. As such, she views her work as a remembrance of our humanity and our genius.
---
Heroes Cycle
Contrary to the fuss that our society makes around cult figures and seeing only the glamor and the social rank, the person behind their official picture is what interests me
As impressive as the individual life stories are, the human aspects of the "Heroes" remain unconsidered in the mainstream, as they are mostly stylized like goods in the media. Which is according to Marion Rauter something that does not quite do justice to them. And yet these people are shaped by fate. They are authentic with their personal questions of meaning and an unshakable passion in their actions.
Imperfection is beauty, 140 y 120 cm, Oil on canvas | Go All The Way, 180 x 160 c,, Oil on canvas
Usually these biographies are connected by the fact that these people have turned into personalities without any self-denying. They distinguish themselves by a refreshing normality. By simply being human.
In the practice of tolerance, one's enemy is the best teacher, 100 x 120 cm, Oil on canvas | Today is the right day, 140 x 120 cm, Oil on canvas
The heroes of the artist represent all everyday heroes who ignore the mainstream contrary to all conventions. Who follow their ideals as well as their vocation and manage to remain human at the same time.
Charlie Chaplin, 30 x 30 cm, Oil on paperboard | We think too much and feel too little, 180 160 cm, Oil on canvas
Thus, the portraits of Marion Rauter's "Heroes" are to be understood as a reminder for self-reflection – a silent invitation to question oneself.
Text by Marijana Berbakoy, M.A.
---
TIP
Marion Rauter @ ART Salzburg Contemporary | 27-29 September 2019
By introducing a good mix of international galleries and art dealers, the art fair ART SALZBURG CONTEMPORARY & ANTIQUES INTERNATIONAL will bring a new fresh art offering to Salzburg. The program is primarily focusing on contemporary art, but also on classical modernism and fine antiques of the recent centuries in a small, distinguished segment.