Louis Vuitton is pleased to announce its continued collaboration with (RED), the organisation founded by Bono and Bobby Shriver in 2006 to fight AIDS.
Louis Vuitton proudly supports (RED)'s actions with the creation of a Louis Vuitton I (RED) Trainer and for each LV Trainer sold, $200 will be donated to the Global Fund to fight AIDS in support of (RED).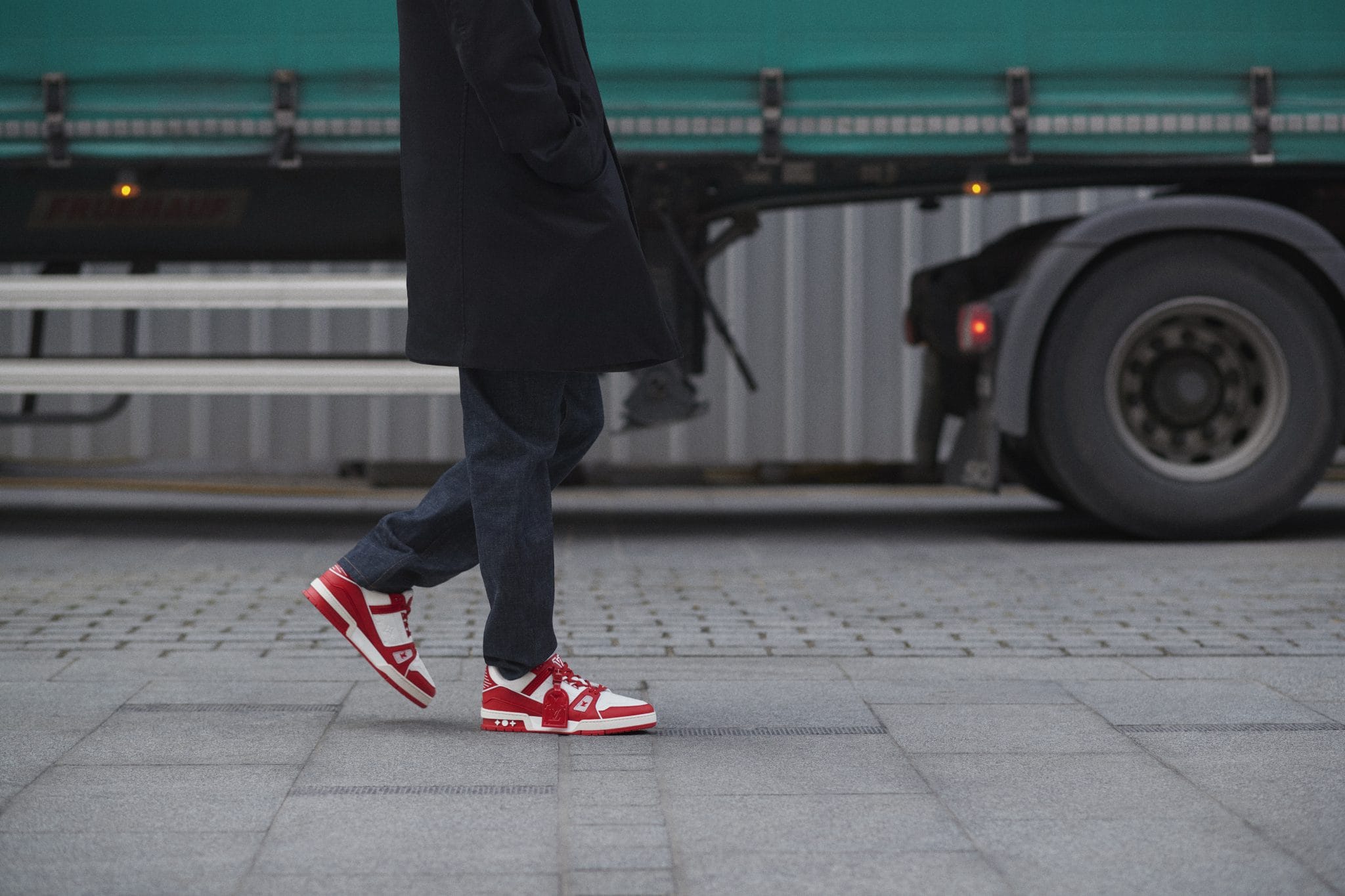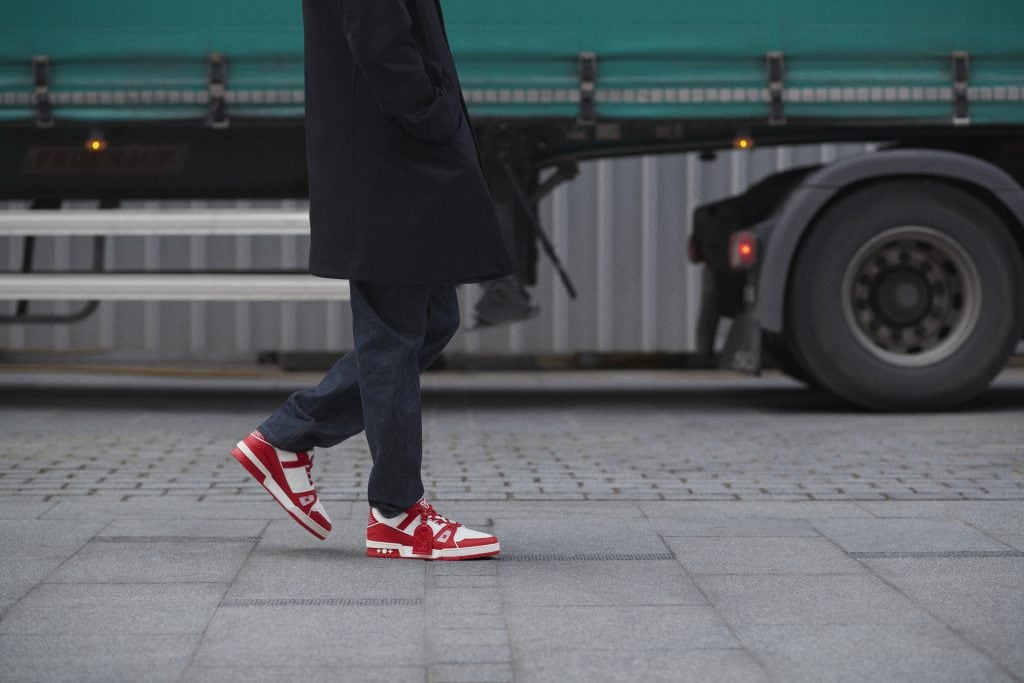 First presented during Men's Artistic Director Virgil Abloh's debut Spring-Summer 2019 show for Louis Vuitton, the LV Trainer has become a staple menswear sneaker. Flirting with nostalgia and borrowing its lines from basketball shoes, the Louis Vuitton | (RED) Trainer features embossed Monogram on white leather with bright red piping and details. Monogram flowers are embedded across the sole of the low-top sneaker. Made in Italy, the LV Trainer is innovative and entirely embellished with Louis Vuitton House codes while nodding to (RED)'s signatures and powerful messaging.
The Louis Vuitton | (RED) Trainer will be available in selected Louis Vuitton stores worldwide as of 1 December.
---
About (RED)®
(RED) got its name because it is the colour of emergency. In 2006, (RED) was founded to engage businesses and people in one of the greatest health emergencies, the AIDS pandemic. Today, as COVID-19 threatens to undo progress of the AIDS fight, (RED) is supporting the fight against two deadly pandemics, AIDS and COVID-19, by partnering with the world's most iconic brands to generate money for the Global Fund through (RED)-branded goods and experiences. (RED) Partners include: Alessi, Amazon, Apple, Balmain, Bank of America, Beats by Dr. Dre, Calm, Claro, Durex, eos, Girl Skateboards, LV, Montblanc, Mophie, NetJets, NTWRK, Primark, Salesforce, Starbucks, Telcel, Therabody, U-Mask and Vespa. (RED) Supporters include: Merck/MSD and Roche. To date, (RED) has generated $650 million for the Global Fund to support HIV/AIDS grants primarily in eSwatini, Ghana, Kenya, Lesotho, Rwanda, South Africa, Tanzania
and Zambia. 100 percent of that money goes to work on the ground – no overhead is taken. Global Fund grants that (RED) supports have impacted 180 million people
with prevention, treatment, counselling, HIV testing and care services. Today, (RED) money continues to support these programs as well as efforts to mitigate the impact of COVID-19 on critical health services for the world's most vulnerable.
About Louis Vuitton
Since 1854, Louis Vuitton has brought unique designs to the world, combining innovation with style, always aiming for the finest quality. Today, the House remains faithful to the spirit of its founder, who invented a genuine "Art of Travel" through luggage, bags and accessories which were as creative as they were elegant and practical. Since then, audacity has shaped the story of LV. Faithful to its heritage, LV has opened its doors to architects, artists and designers across the years, all the while developing disciplines such as ready-to-wear, shoes, accessories, watches, jewellery and fragrance. These carefully created products are testament to LV's commitment to fine craftsmanship.
Photos: Alessandro Garofalo