Introducing the new, wireless Louis Vuitton Horizon Light Up speaker, an elegant lifestyle companion designed to travel with you.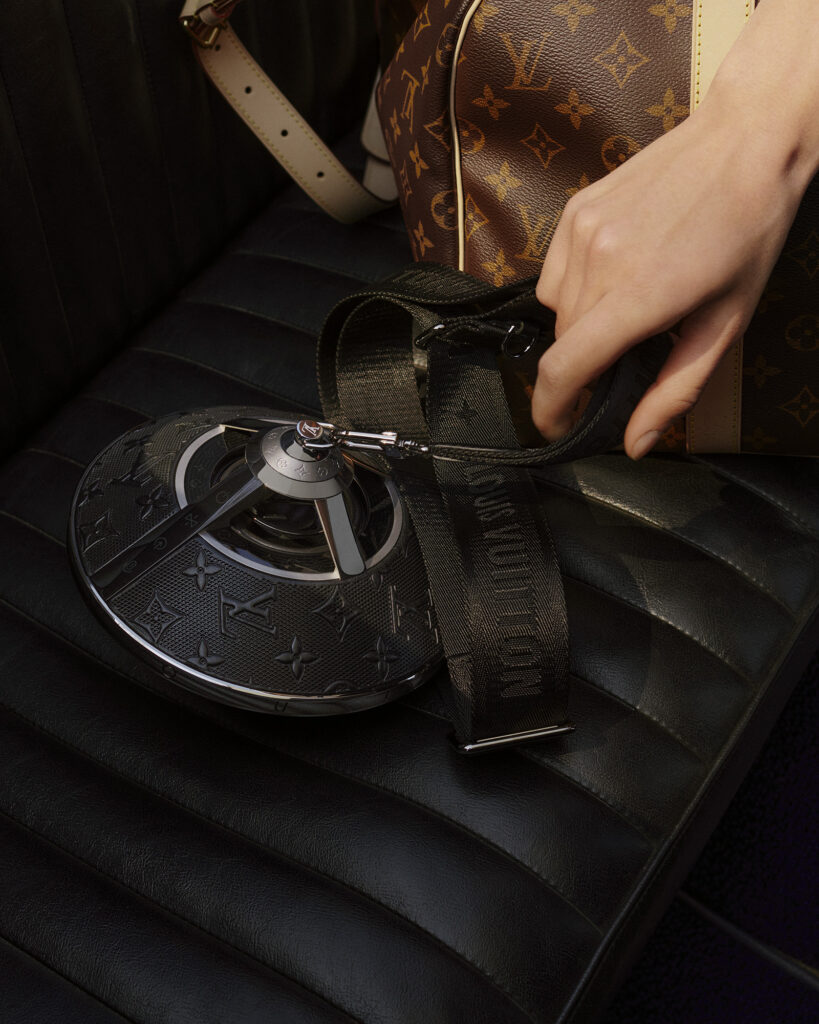 With several high-end audio products already under its belt, Louis Vuitton now adds a portable speaker to its range of connected products. Seamlessly combining tradition and innovation, the Louis Vuitton Horizon Light Up speaker is an example of unique design and genuine craftsmanship.
Through superior sound quality and cutting-edge technology, the Louis Vuitton Horizon Light Up speaker really comes into its own through Louis Vuitton's unconventional approach to creating beauty in an everyday object. Not only does the speaker provide the ultimate audio-visual experience, it also represents the House's skill in turning a utilitarian item into a work of art.
With creativity running through every strand of Louis Vuitton, the Horizon Light Up speaker is no exception. Challenging perceptions of how objects should look and feel, as well as what is possible in terms of design, the speaker takes on a form that is unique in the audio market with inspiration coming from the Toupie ('Spinning Top') handbag, designed by Louis Vuitton's Artistic Director of Women's collections Nicolas Ghesquière. Just as the Toupie rewrote the rule book for evening bags, the Louis Vuitton Horizon Light Up speaker aims to reinvent the world of portable speakers.
Through its audacious and visionary design, the speaker is taken to a new level of desirability. When at home and not in use, it becomes an objet d'art, showcasing the craftmanship that is central to the House. With a 167-year history of working with leather and metal to create the ultimate accessories for global connoisseurs, naturally these materials have been chosen for the Louis Vuitton Horizon Light Up speaker. Bound in noble leather and with metal components, the speaker boasts the House's emblematic signatures.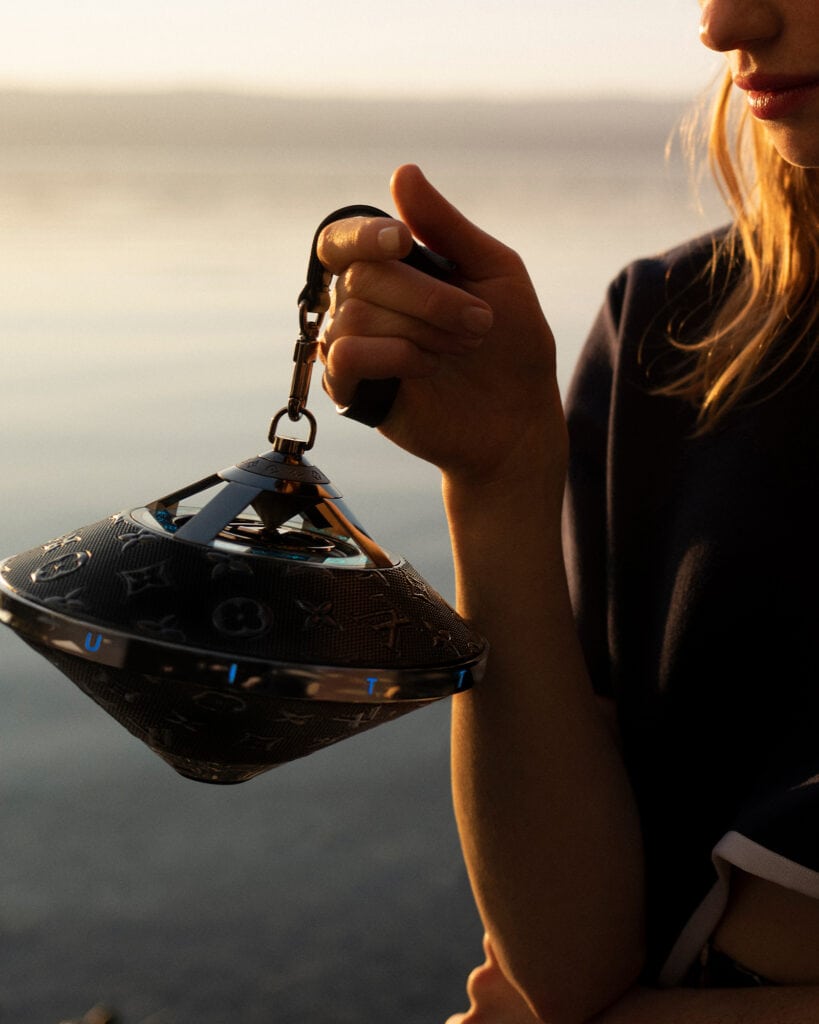 Only when the device is switched on does its purpose become obvious in an explosion of sound, light
and movement. As the covered woofer vibrates like a heartbeat, a dynamic light-show synchronises to the beat with a colourful digital interpretation of Louis Vuitton's iconic Monogram flower. A top ring with LED backlighting provides three different animations in seven carefully selected, graduated colourways. A concave, steel middle band features the cut-out letters 'L-O-U-I-S-V-U-I-T-T-O-N' that glow in colours to match the dancing top ring.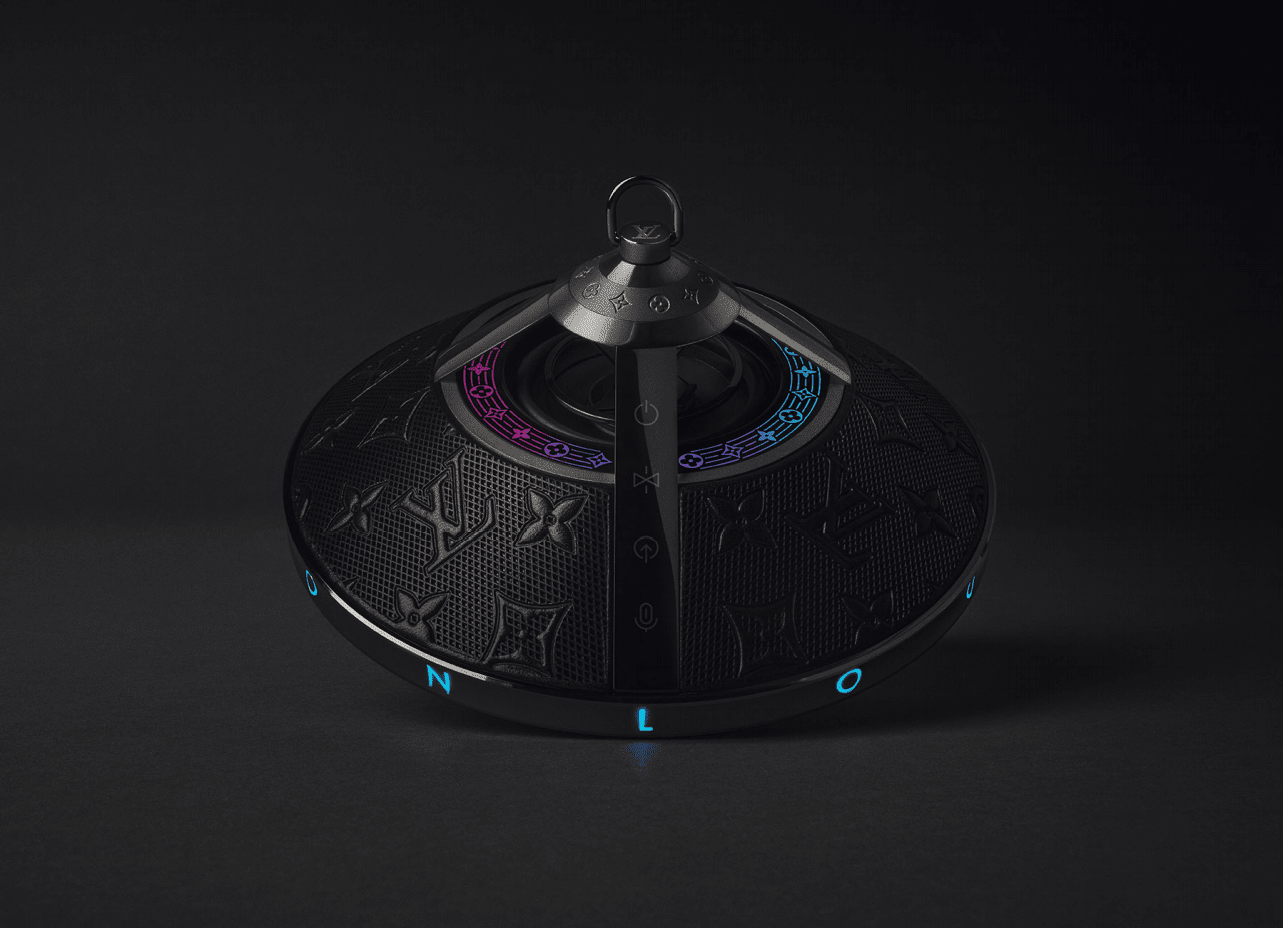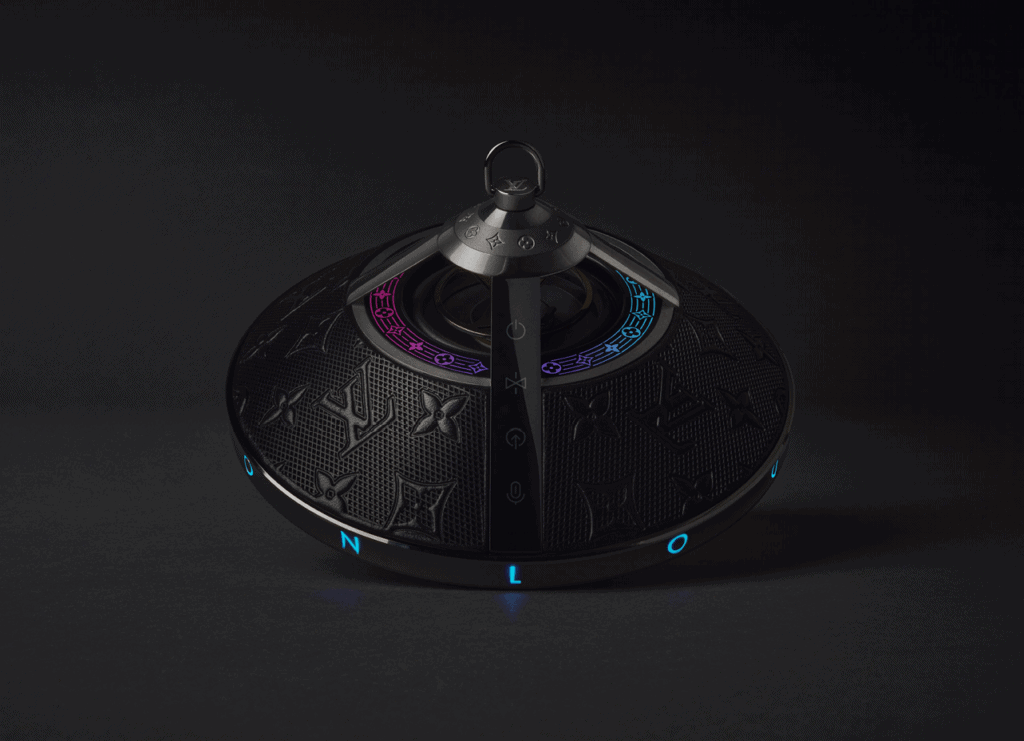 Elegant and discreet, the speaker can be used inside and out, and is equally at home in the living room, office or garden, on a country retreat, a city break, or at a beach club party. The unconventional shape offers myriad acoustic benefits. When sitting on its dock, the sound is played at 360 degrees, but by placing the speaker on its side, music can be sent in a specific direction. At the top of the speaker, a leather strap is attached, a unique element that is as fashionable as it is freeing. Beautiful and compact enough to be carried as an accessory, either with or without its protective pouch, the speaker is truly portable, a perfect representation of Louis Vuitton's Spirit of Travel.
The Louis Vuitton Horizon Light Up speaker weighs approximately 1kg and measures a mere 18cm in diameter– a remarkable feat of engineering that involved housing the highest quality acoustic components in a diminutive and complex case to deliver a unique audio experience.
With all the convenience of wireless connectivity through Bluetooth®, the speaker is also compatible with Apple AirPlay® 2, and Qplay via Wi-Fi. It can be charged via USB-C (through the speaker or dock), with a full charge providing up to 15 hours of playtime. Depending on the occasion, it can also be paired or grouped in larger numbers to accommodate bigger spaces and multiple rooms. A dedicated Louis Vuitton Connect app controls all of the speaker's functions including colour combinations, animation sequences and mono or multiroom set-up to be operated via a smartphone.
Living up to all of the House's promises, the beautiful, practical and covetable Louis Vuitton Horizon Light Up speaker will be a welcome addition to any lifestyle occasion. Fated to be a future icon, it is sure to become the ultimate accessory for those who appreciate high-quality acoustics and ultimate craftsmanship, as well as for the contemporary traveller.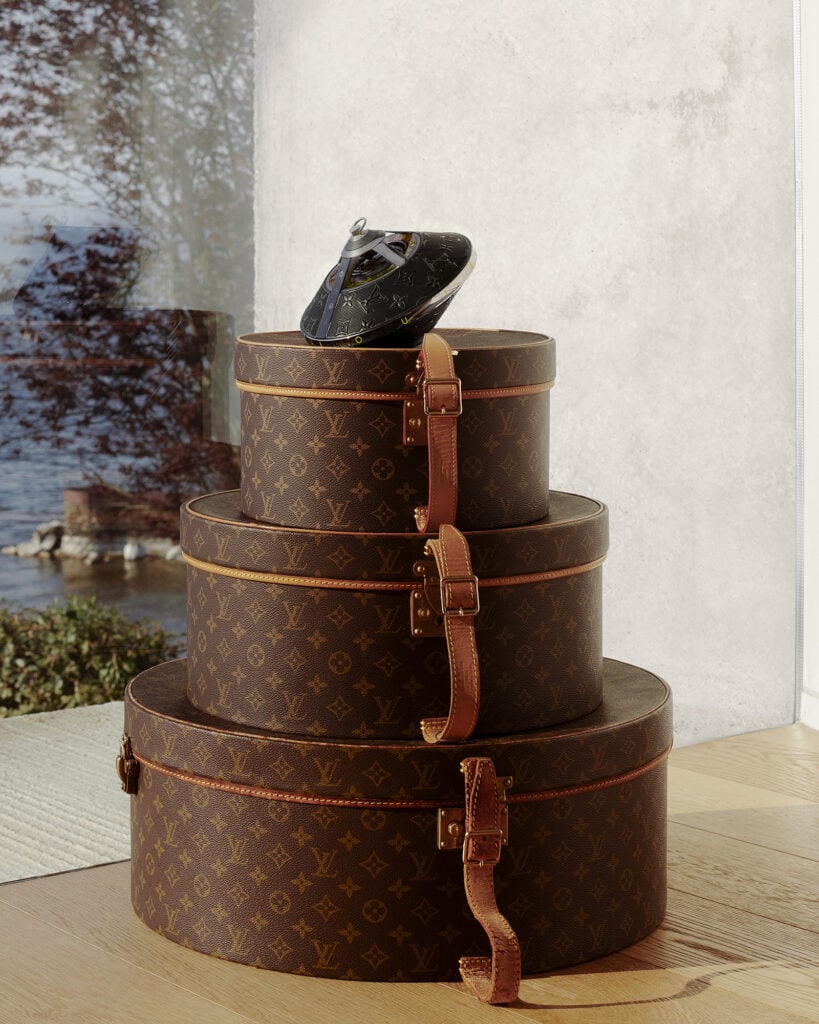 ---
About Louis Vuitton
Since 1854, Louis Vuitton has brought unique designs to the world, combining innovation with style, always aiming for the finest quality. Today, the House remains faithful to the spirit of its founder, Louis Vuitton, who invented a genuine "Art of Travel" through luggage, bags and accessories which were as creative as they were elegant and practical. Since then, audacity has shaped the story of Louis Vuitton. Faithful to its heritage, Louis Vuitton has opened its doors to architects, artists and designers across the years, all the while developing disciplines such as ready-to-wear, shoes, accessories, watches, jewellery and fragrance. These carefully created products are testament to Louis Vuitton's commitment to fine craftsmanship.