With his roasting company LIFE & COFFEE®, coffee expert Markus Schlotter has made "the love of the bean" his profession. With his idea of refining green coffee beans in high-end quality and turning them into an even higher-quality product, he shows his customers that not all coffee is the same and that genuine quality tastes uniquely great.
COLD BREW Shot
100% cold-extracted speciality coffee
100% natural ingredients. Vegan, lactose-free, no sugar and no unpleasant bitter substances and acids. In the small, practical and resealable shot bottle (99ml bottle), the COLD BREW Shot is the perfect companion and energy kick at any time of day!
Whether it's after a long car journey, a lively night out, a strenuous meeting, peak athletic performance, school stress, or … the COLD BREW Shot is an absolutely natural caffeine booster with the power of up to 5 espressi from the first sip!
The coffee beans for the unique COLD BREW Shot are sourced directly from friendly families in Brazil, gently roasted and produced by hand in a special, time-consuming and artisanal process. In an elaborate 24-hour process, only vitalised water is added to the roasted coffee, gently and without heat.
It's all about the dose
The COLD BREW Shot is the perfect solution for on-the-go, as a compulsory companion for performance-oriented and modern people – a real caffeine BOOSTER! With the practical 99ml shot bottles, you can also conjure up excellent moments of enjoyment.
17 APRIL – CONTEST DAY OVER!
Win a LIFE & COFFEE® surprise package made from 100% natural ingredients. Vegan, lactose-free, no sugar and no unpleasant bitter substances and acids.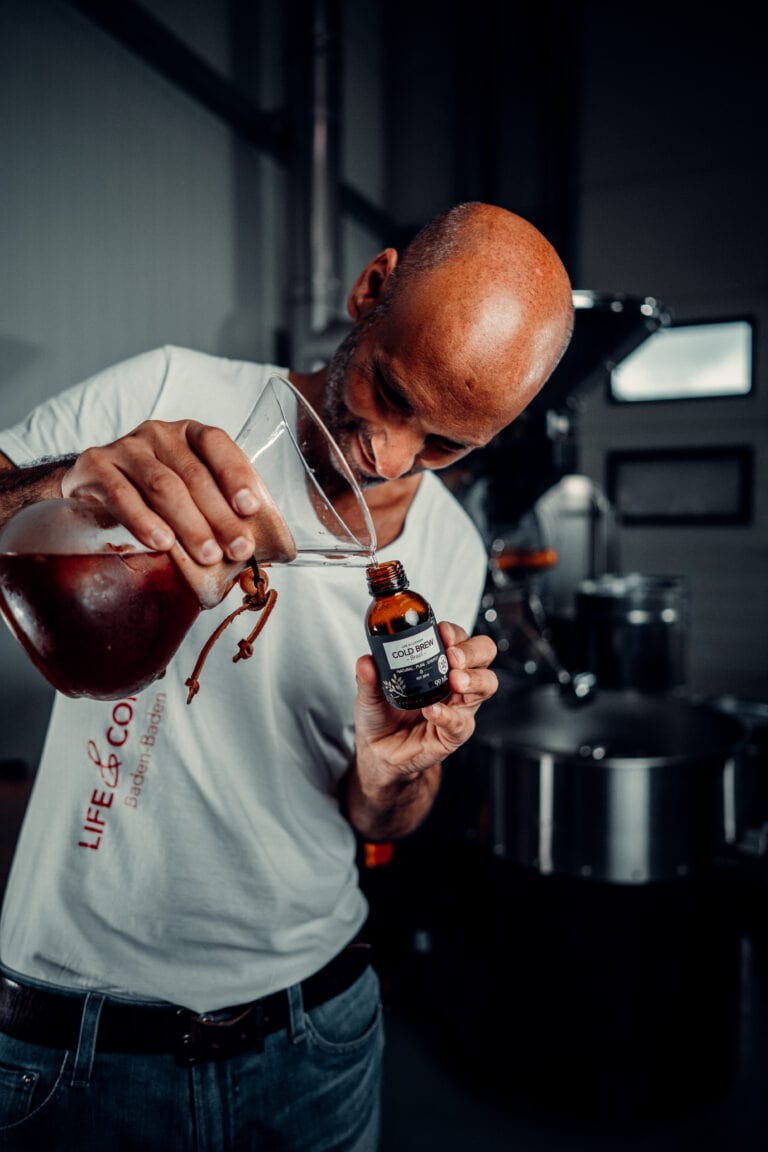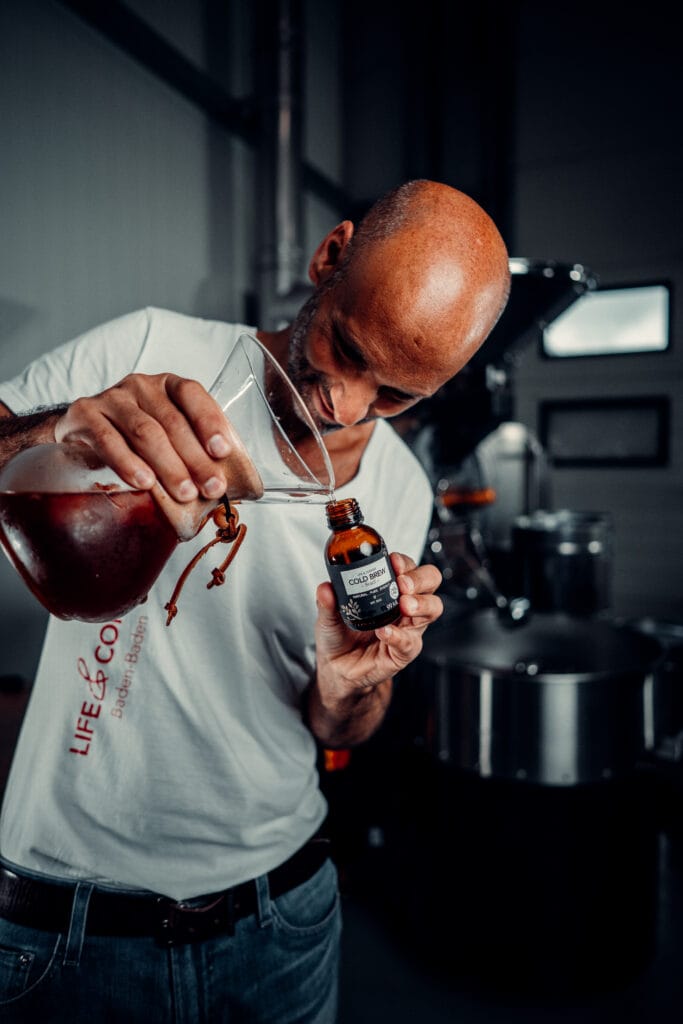 "We think it's better to buy directly traded coffee, because it's fair(er) and really more sustainable and more future-oriented for everyone involved and ultimately indispensable for consistent coffee quality!"
Markus Schlotter
Farm to Cup
For the coffee expert, this is the hallmark of a "direct-trade coffee", in which there is only a maximum of one person (intermediary) between the coffee farmer and his roasting company in the entire flow of goods. The coffee expert from Baden receives his coffee beans directly from coffee farmers in Thailand, India and Brazil.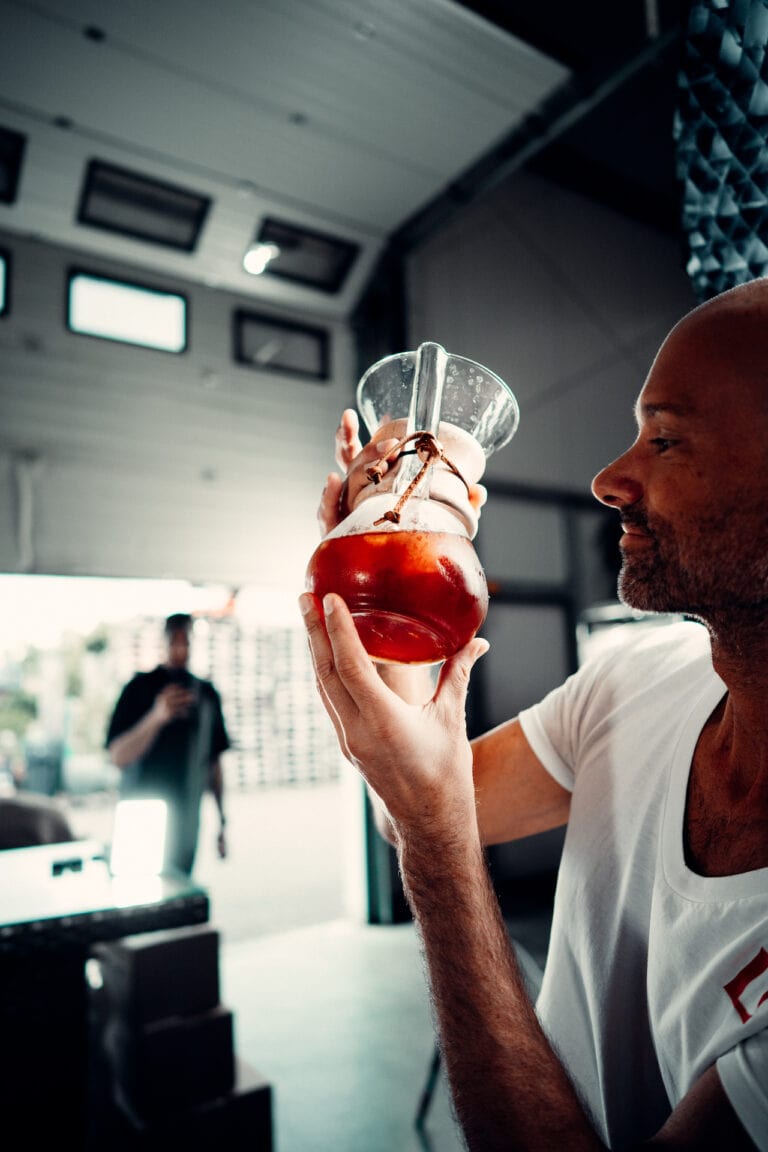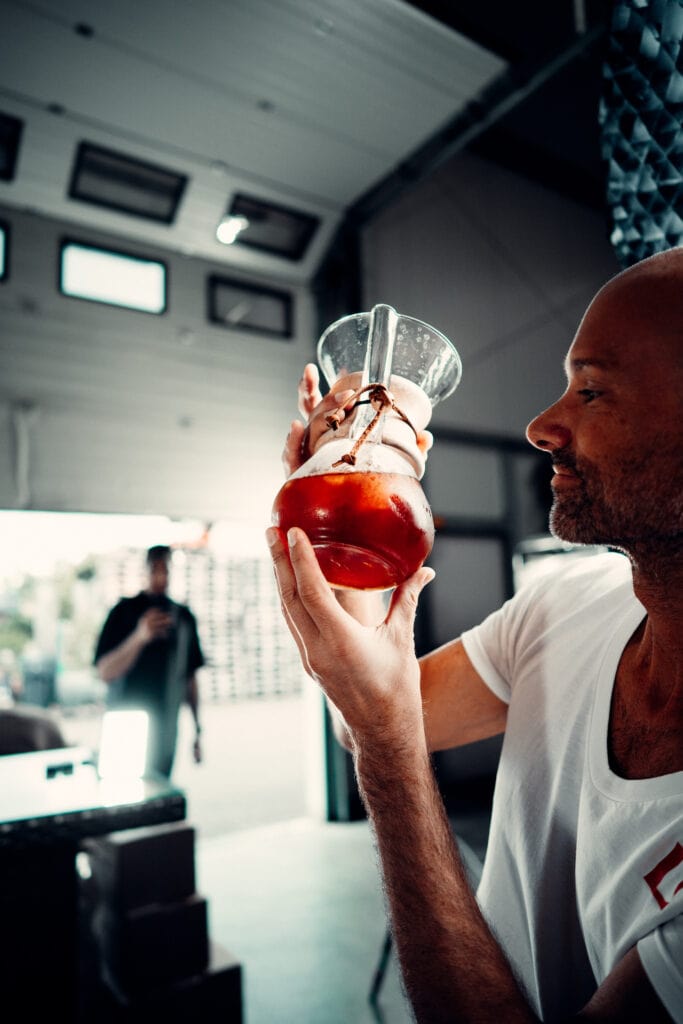 "We are convinced of this fair way of trading coffee not only because it focuses on social and ecological aspects, but also gives us the opportunity to maintain personal contacts with the coffee farmers."
Markus Schlotter
Below you can find some recommendations for a "caffeine freshness kick!":
Photos: LIFE & COFFEE®, Timon Claus
---
In cooperation with: