Text by Nina Prehofer
---
"LA PETITE IVY" in Mühldorf in the Wachau, Lower Austria, may be "petite" with just six rooms, but it offers peace for the soul and a feast for the eyes on a grand scale.
You could start a description with a list, the figures are so impressive: Erwin Wurm, Andy Warhol, Jeff Koons, Daniel Richter, Jonathan Meese, Petra von Kazinyan, and it goes on. The list is nowhere near exhaustive, and reads like a treatise on modern art. The hotel's owner is not unfamiliar. Businessman Martin Ho and his DOTS Group have been successfully implementing projects for years. They include restaurants and clubs such as the IVY´s PHO HOUSE Vietnamese street kitchen chain, a night club, and an art gallery. Now, guests at the new hotel "LA PETITE IVY" can holiday with art.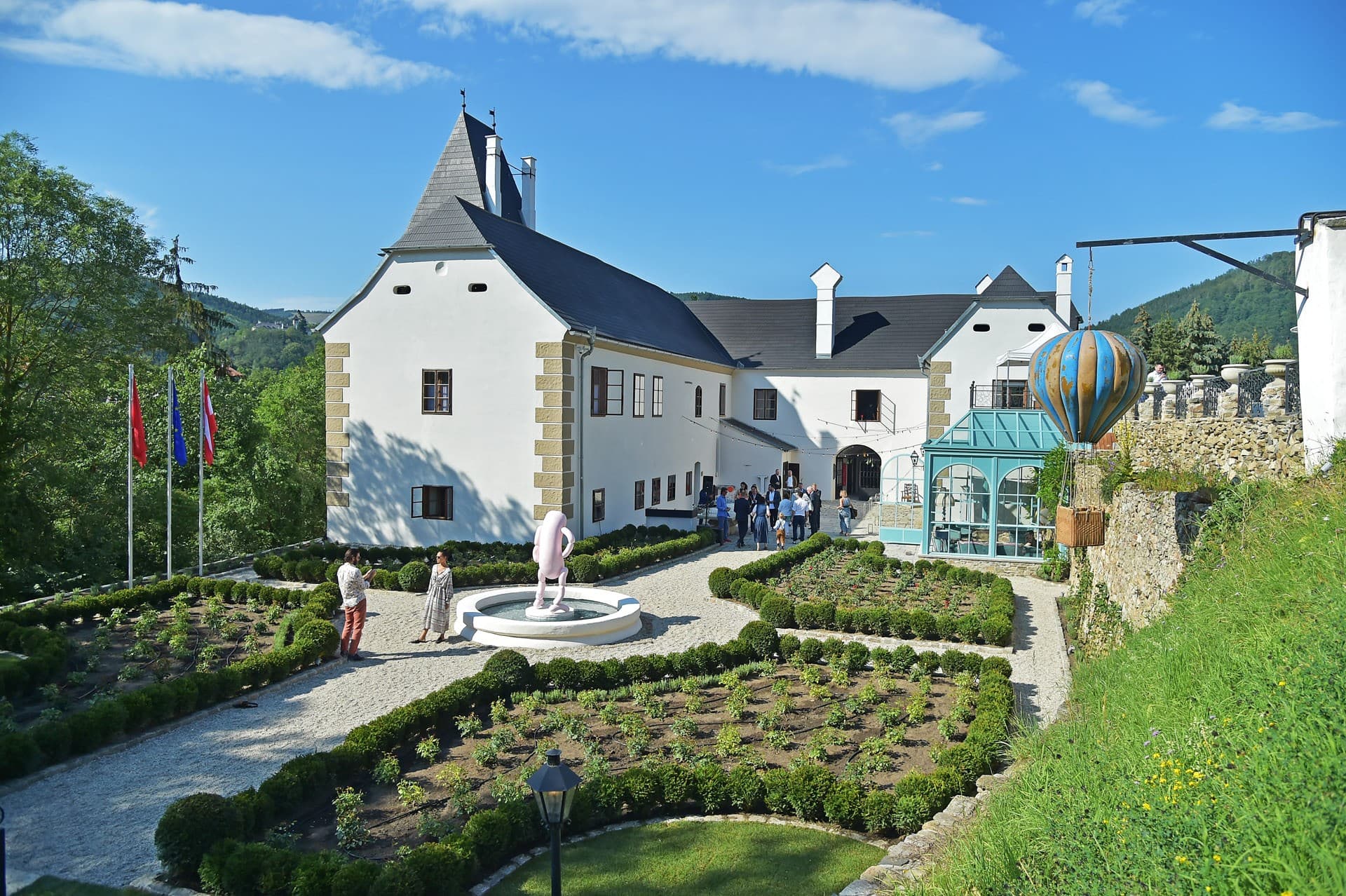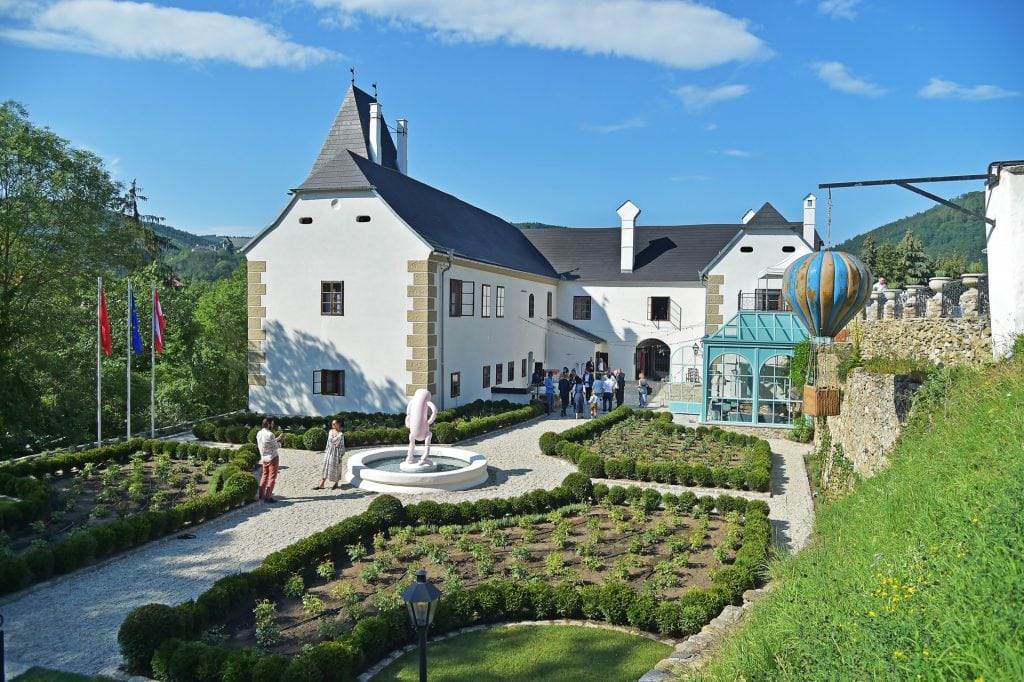 "The last house on the hill" in Mühldorf welcomes visitors with a sausage sculpture by Erwin Wurm, before they succumb to the charms of the hotel itself. Furnished with loving attention to detail, the hotel has "only" six rooms, each of which is curated by Martin Ho in person and Alexander Riegler. Every room – including the Copenhagen, Suffreme, Bukkake, Pop and Macau – showcases one feature of the various intellectual interests of the family of owners. The rooms are also each designed around quotes from famous figures such as Arne Jacobsen, Andy Warhol, Virgil Abloh, Nobuyoshi Araki and Bruce Lee.
Martin Ho is an exceptional collector and has filled his "LA PETITE IVY" with a wide range of contemporary art.
Surrounded by that art, guests have a rare opportunity to view, examine and appreciate it at their leisure. The hotel itself completes the experience. A sun deck beside the pool is an ideal place to relax with a book, as is the winter garden. Discover a miniature oasis.
Old castle walls
A historic stately home built in 1302 is the backdrop for the artworks. The old walls create a fascinating contrast to the modern art. Art meets Gothic vaults, and a striking tower offers wonderful views far out over the Wachau valley. The cuisine is local and authentic. Guests can also head out beyond the old walls to explore the Wachau and all that it has to offer. A visit to the F.X. Pichler vineyard and a private tour of Brauerei Zwettl brewery should be top of the itinerary. Sporty guests can go golfing, play tennis, jump on their bikes or go hiking. And for a breathtaking panorama, take a helicopter trip to see the Wachau from above.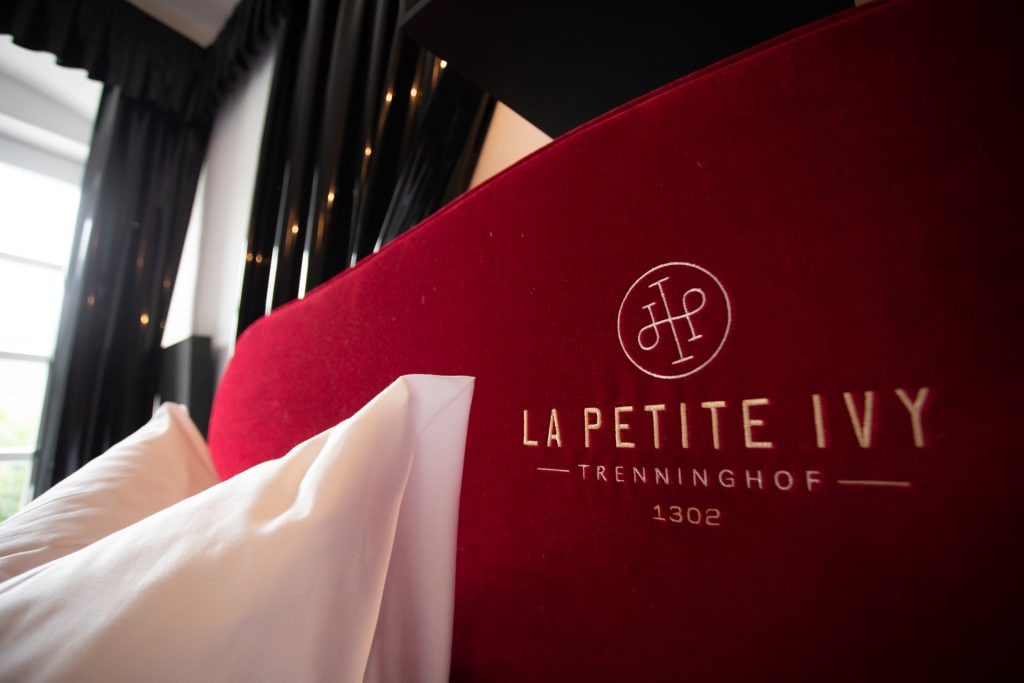 In the words of Bruce Lee, "[i]f you love life, don't waste time, for time is what life is made up of." A fitting note on which to finish.
---
"LA PETITE IVY" is a MEMBER OF LIFESTYLEHOTELS