Text: Hedi Grager
Gold and silversmith Barbara Gressl is globally renowned as an expert on Kasumigaura pearls, a Japanese cultivated freshwater pearl. She displays precious pearl items in her studio on Stempfergasse in Graz, Austria, as well as other special pieces of jewellery.
Barbara Gressl has established herself as a diamond and gemstone consultant with a 24-carat reputation stretching far beyond the borders of Austria. She has been a specialist member of the Austrian Gemmological Association since 1995, and in 2019 was nominated for a Schmuckstars award. Gressl discovered her love for rare stones and pearls at a young age, as her parents ran a specialist jewellers in Köflach in eastern Austria. For the last ten years, she has run her own studio on Stempfergasse in Graz, where she displays selected pieces of her goldsmithing work.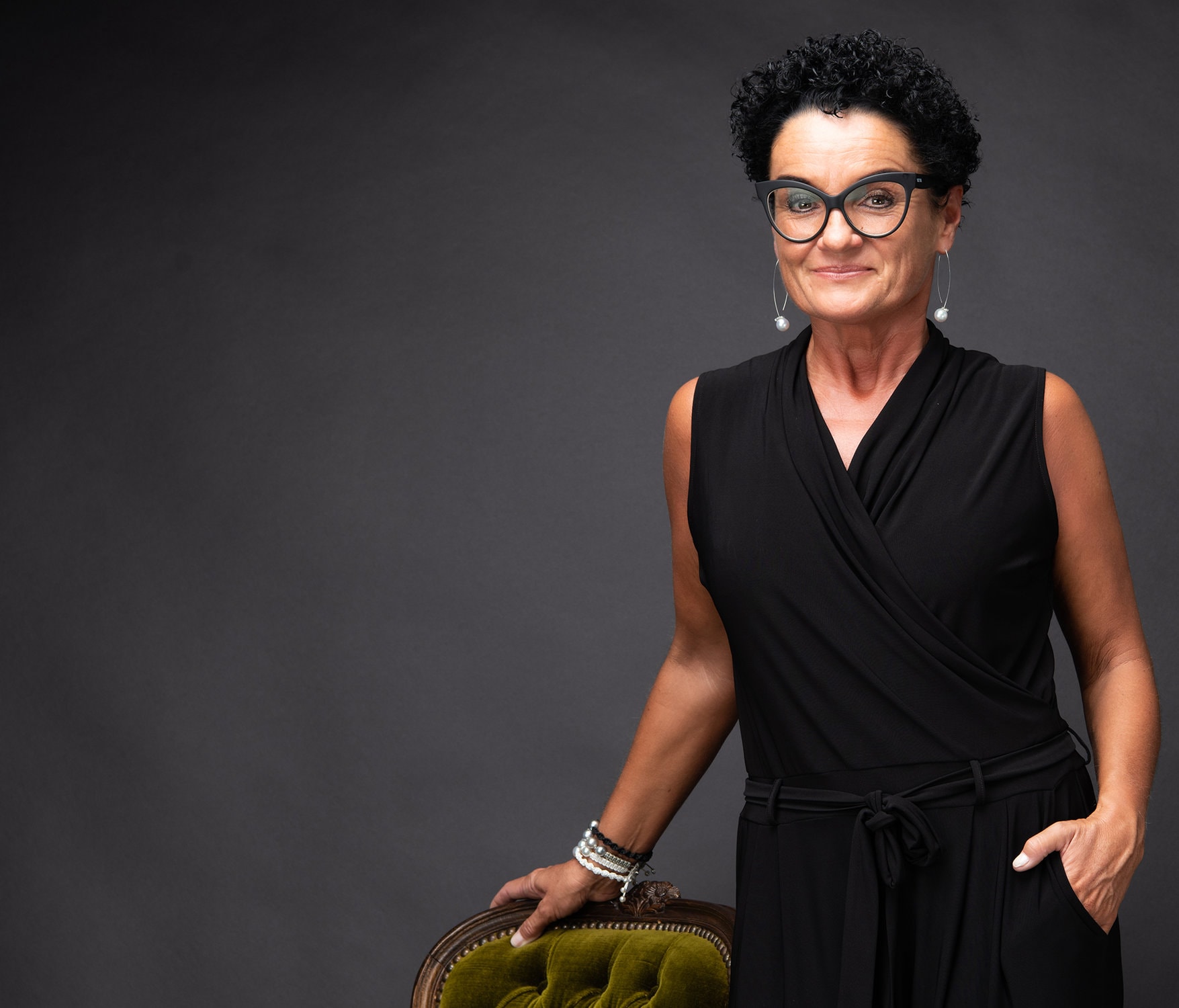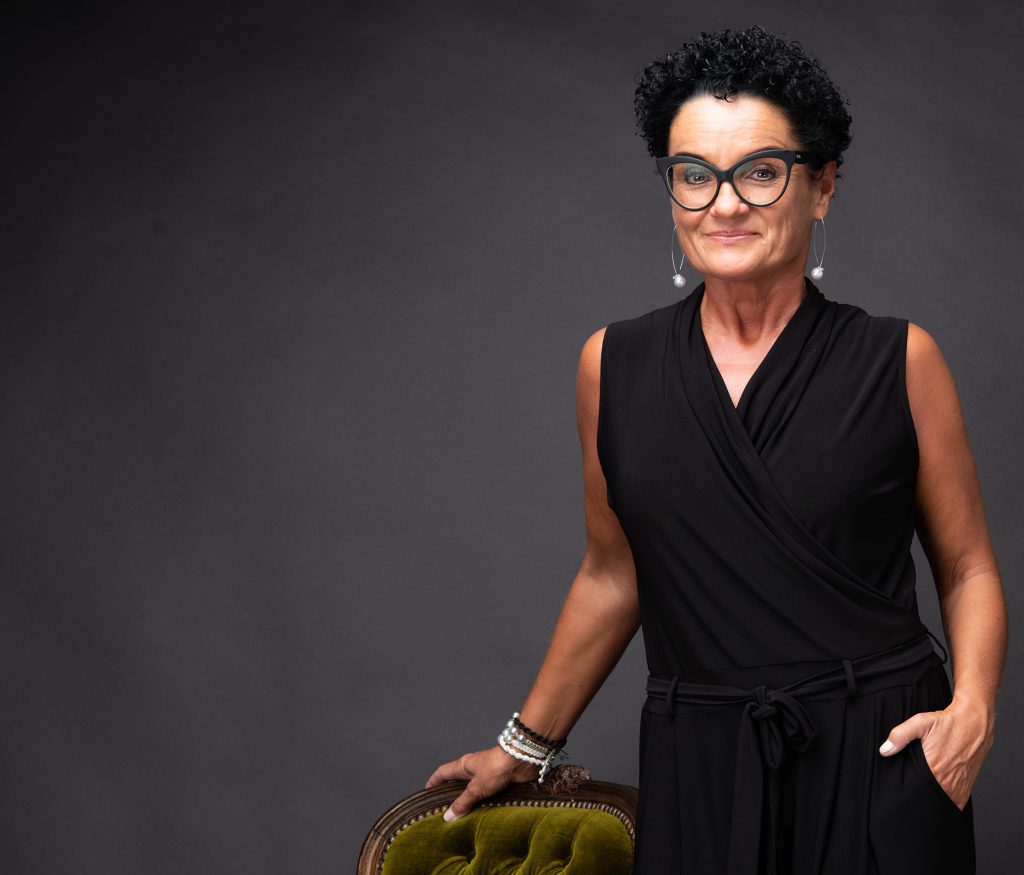 Kasumigaura pearls
In specialist circles, Gressl is considered an expert on Kasumigaura pearls, a Japanese cultivated freshwater pearl.
'Kasumigaura' means 'misty lagoon' and it's a lake around 55 miles north-east of Tokyo. I discovered this rare type of pearl by accident a few years ago at a Japanese dealer in Munich. They are only available in small quantities and then not even on the open pearl market,

she explains to me during my visit to her studio in Graz.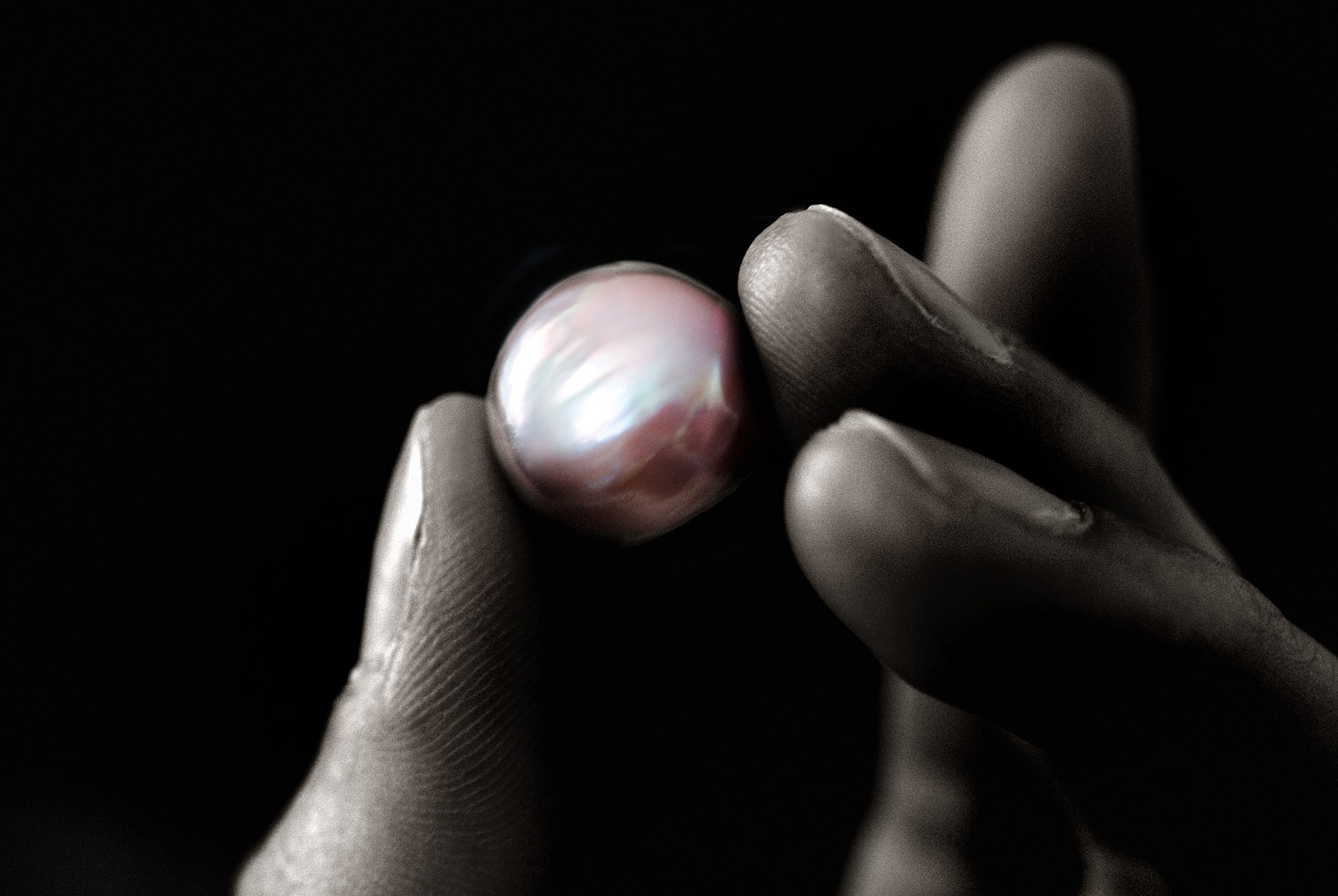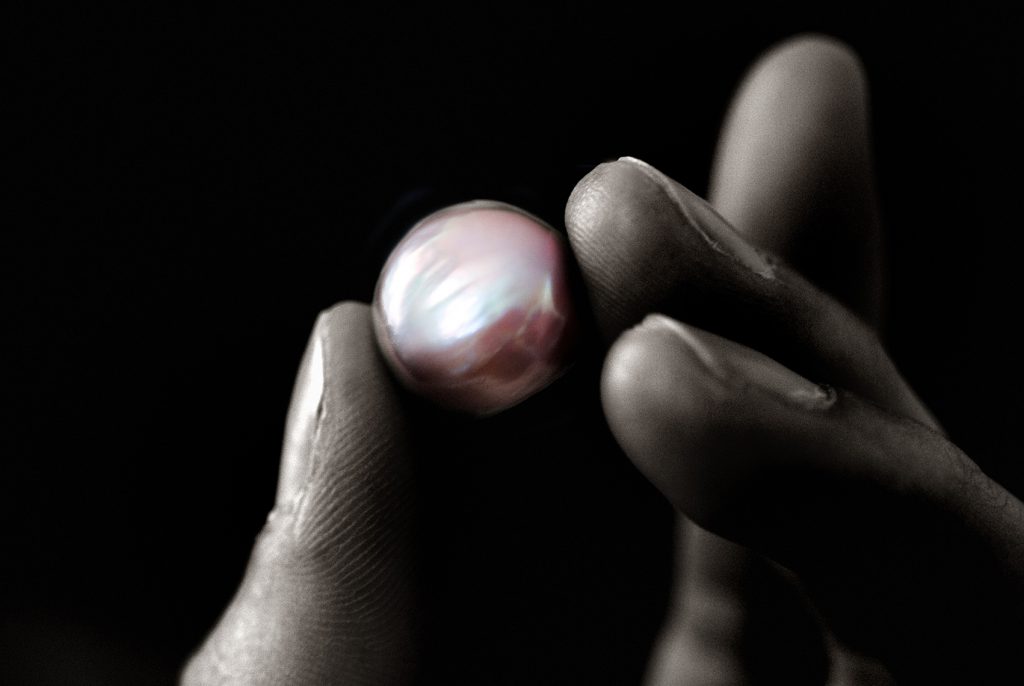 Gressl gets hers from Japanese pearl cultivator Kazuhisa Yanase, who will only hand them over to selected dealers with many years of experience of working with pearls.
That I can get them at all is a reward in itself,

comments the pearl expert with a proud smile.
"The main characteristic of these pearls is their intense metallic lustre, which delicately overlays their natural pink and peach tones." She reveals a few more interesting details: "Very rarely do you find a perfectly round pearl. Cultivators implant a nucleus bead into the oyster, which is lowered back into the lake in a basket and regularly pulled up and cleaned of any plankton. Because of this constant up and down, the bead isn't able to grow steadily and uniformly, so after two or three years you get these baroque-style pearls."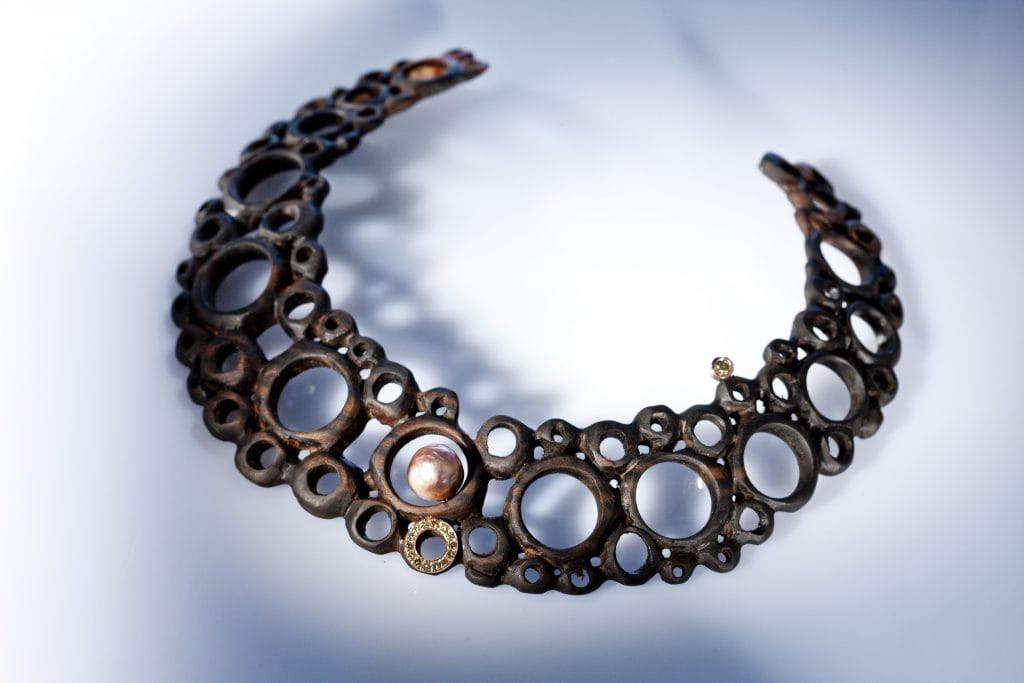 Akoya cultivated pearls
Akoya cultivated pearls are also beautiful. They are one of the oldest known types of pearl and stand out because of their perfectly round shape and brilliant lustre. Their colours range from cream to pinkish-white to champagne. While only 32 kilos of Kasumigaura pearls can be harvested each year, with a diameter of up to 16 millimetres, the white Akoya cultured pearls have a yield of around 14 tonnes and a diameter of between 2 and 12 millimetres.
Barbara Gressl is also proud that she once had the chance to meet cultivator Kazuhisa Yanase. "He came over to me because he had seen one of my rather different jewellery pieces. I had a perfect and stunning pearl with a pink, almost purple shimmer to incorporate in a piece of jewellery that would then be presented at a big international jewellery trade fair. I created a large platinum pendant in which the pearl appeared to float freely. It really was a huge honour," smiles the likeable jewellery designer.
Gressl particularly likes combining the beautiful Kasumigaura pearls with the warm tones of rose gold. "Any woman can wear this flattering warm shade. But it doesn't always have to be gold – I think the pearls go just as well with natural materials such as buffalo horn or Macassar ebony, and of course with sumptuous gemstones like champagne diamonds or pink tourmaline."
Barbara Gressl is bursting with creative ideas. "I have far more ideas than I could ever possibly make," she grins, continuing: "I also get great joy from responding to the demands of individual customers." Her concluding piece of advice: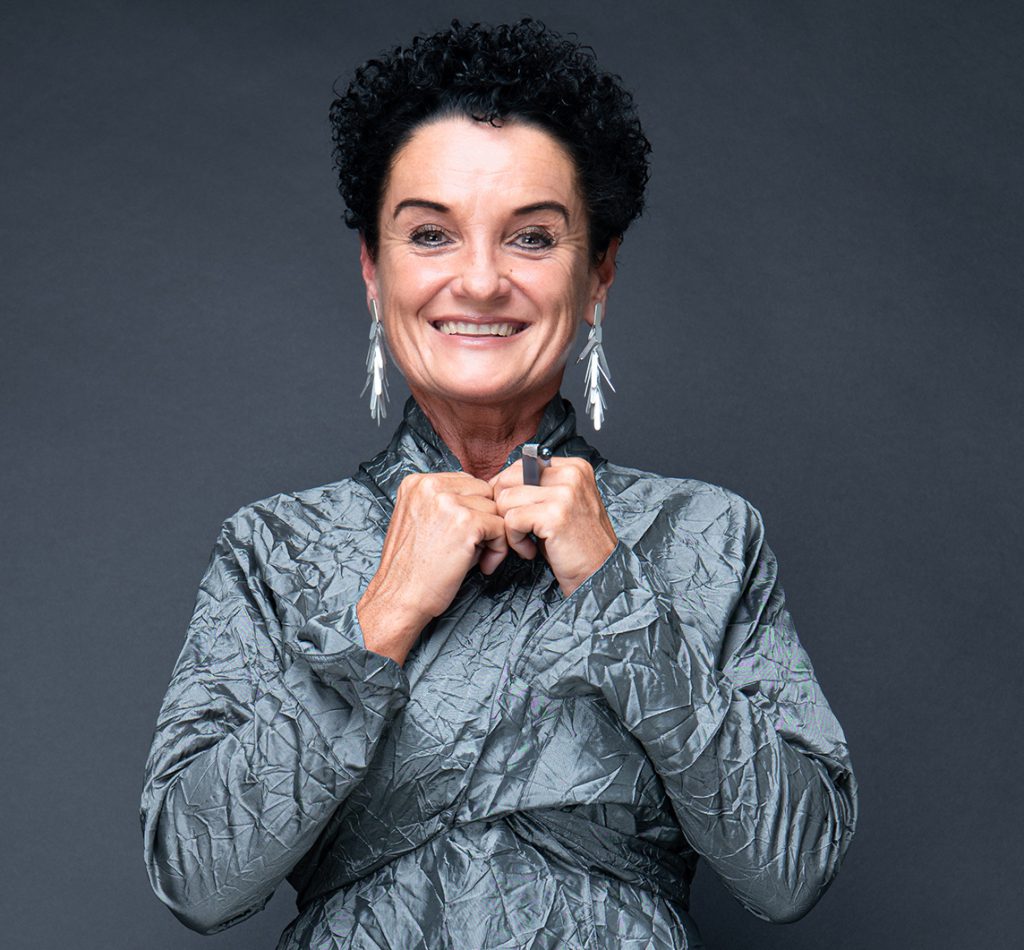 I believe there will be fewer and fewer high-quality pearls in future due to environmental factors, so it is important to make sure you are buying absolutely perfect pearls.
Photos: Gressl
---