The Spaniard Diego Calvo seems more like a rock star than a hotelier. He gives the beautiful island a whole new vibrancy with his highly individual properties inspired by what could be described as "Art Deco neon mid-century modern", and he always has a good story to tell.
Interview by Nina Prehofer
Music seems very important to you. Why is that?
Diego Calvo: Music, especially guitar-based sounds, has a huge importance and relevance in my life. The first thing that I do in the morning is switch on my Marshall speaker and put some music on; I also do the same in my car and at work.
I want every moment of my life to have a soundtrack.
That is why we put a lot of thought into a hotel's music: each hotel has its own concept, architecture, design and musical style, and this reinforces the personality and identity of the products. My business partner and friend Tallyn Planells, with whom I founded this company, is very involved with the music side of things so that the music heard in each hotel corresponds to the time of day and area in each place.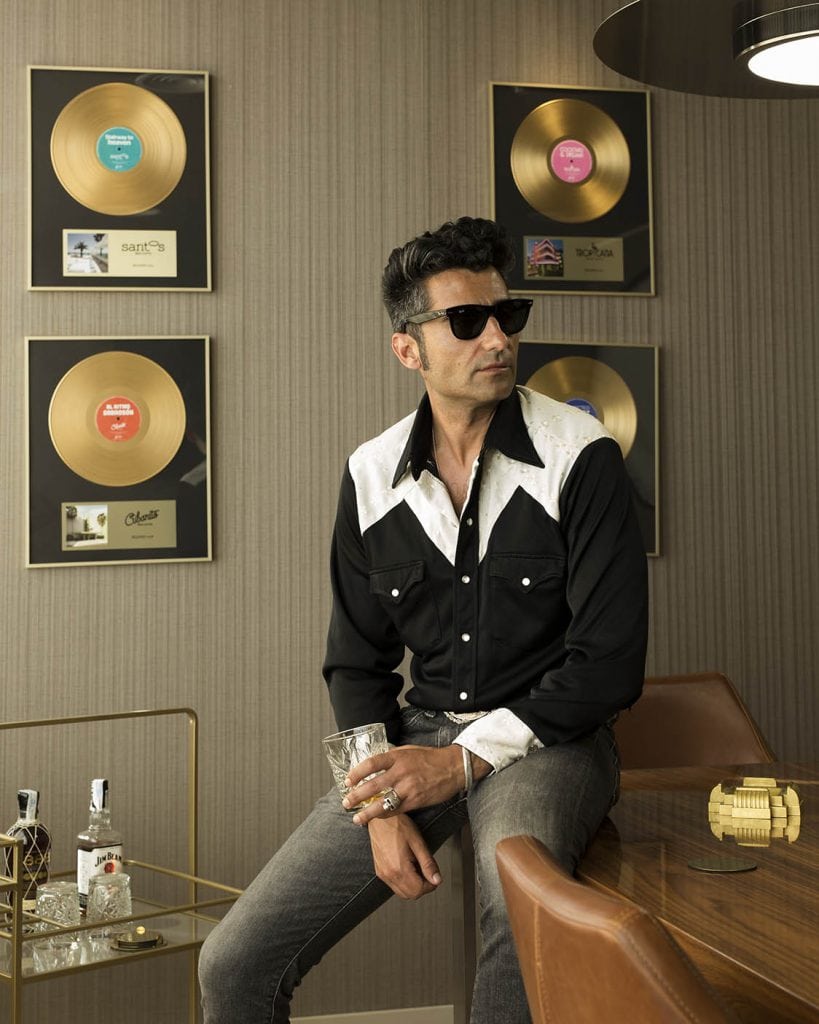 Why do you love the 50s so much?
Diego Calvo: I love all the decades from the 50s to the late 80s. The 70s is the era that most appeals to me for its aesthetics and interior design. In fact, the design for the Concept Hotel Group's new offices was inspired by Martin Scorsese's and Mick Jagger's TV series Vinyl. We recreated the look of a 1970s New York record label – the design came from the studio Ilmiodesign led by Michele Corbani and Andrea Spada, who also designed our five hotels.
The aesthetics in all of our hotels are based mainly on the 1950s and 1970s.
Each hotel is about art, music, design, cinema and fashion. Why did you identify these elements as central components?
Diego Calvo: We have created products that are aimed at a cosmopolitan clientele interested in music, art, fashion, design and cinema. We want to capture guests' attention by giving the hotels a cultural programme: art exhibitions, concerts, open-air cinema, salsa classes, aerobics … all aimed at providing content for our hotels and strengthening our brands with both the hotel's guests and locals. It isn't just about making hotels; it's about creating a lifestyle around the hotels with which people can identify and of which they want to be a part. We also strive to share this philosophy with and through our staff.
In San Antonio in the west of Ibiza, the Concept Hotel Group created the Cubanito Ibiza Suites and Paradiso Ibiza Art Hotel.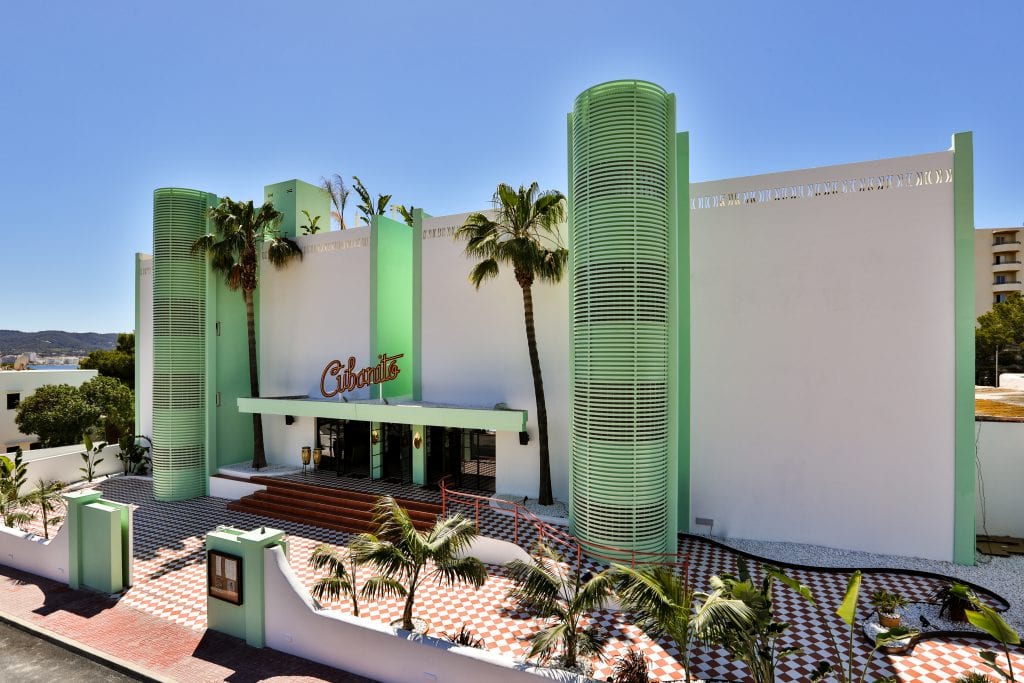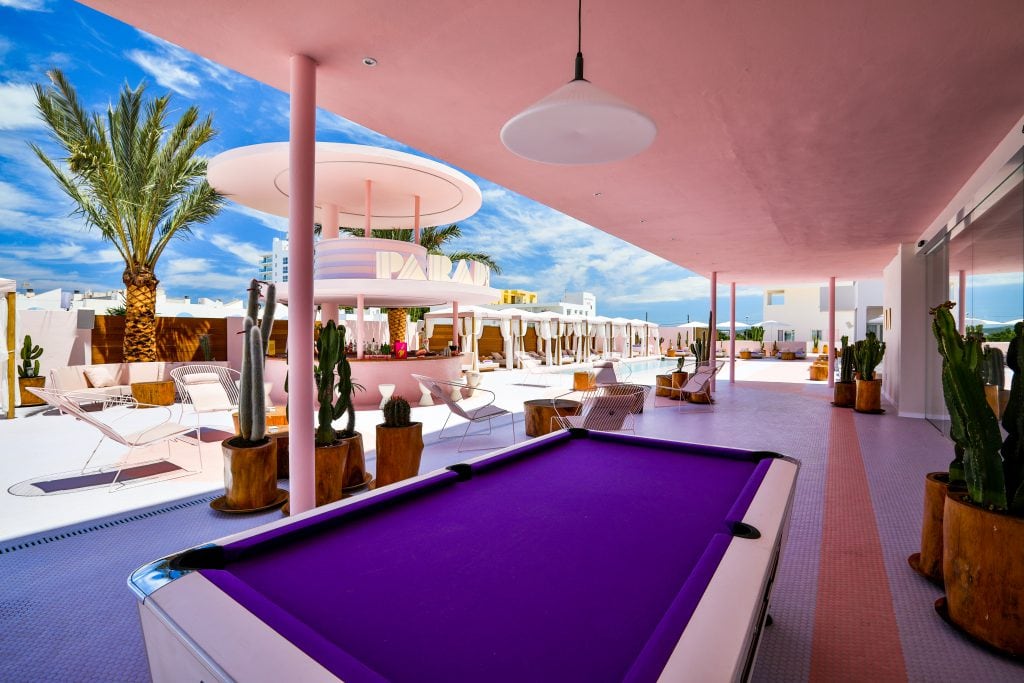 In eastern Ibiza at the Playa d'en Bossa, it runs Tropicana Ibiza Suites, Santos Ibiza Suites and Dorado Ibiza Suites.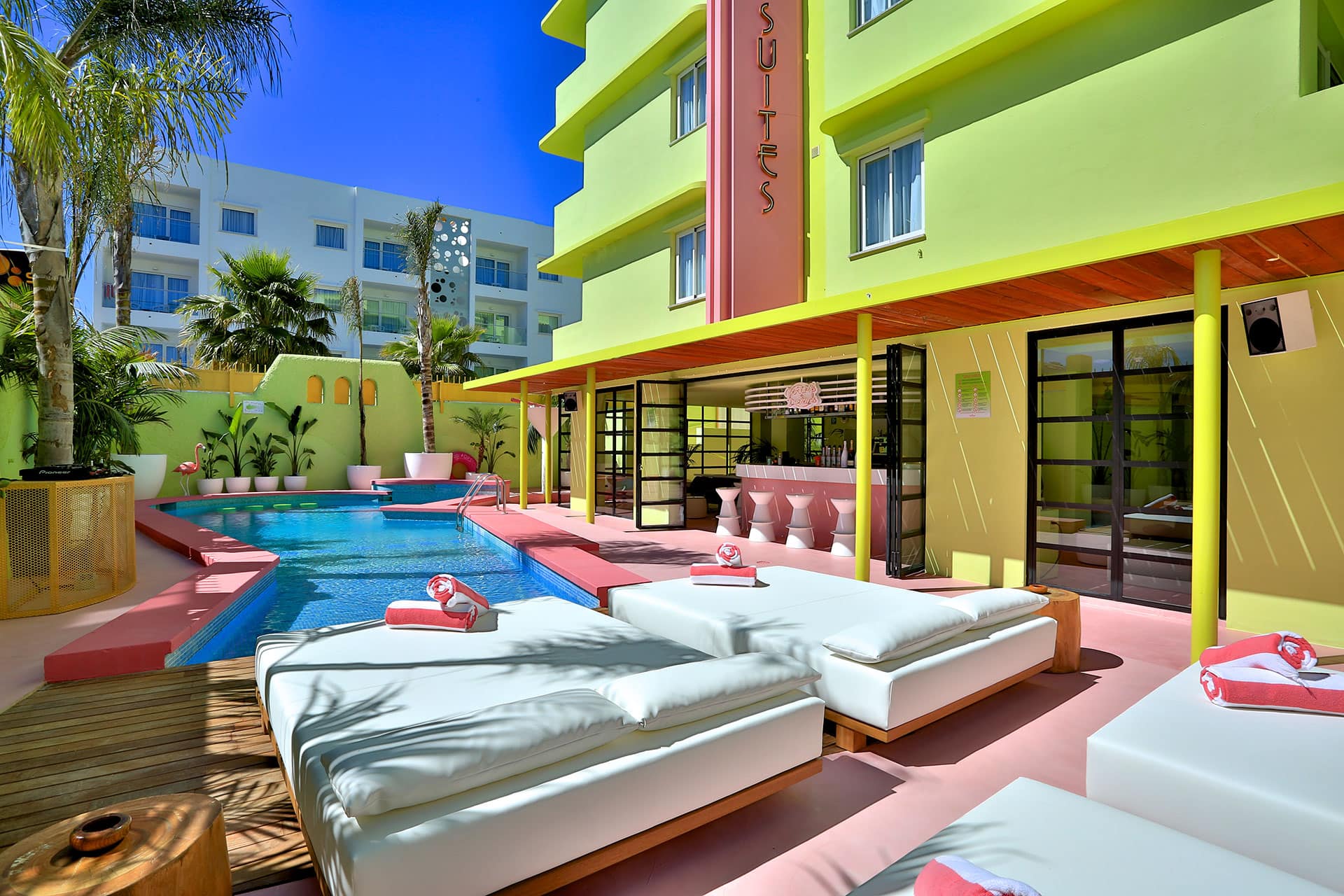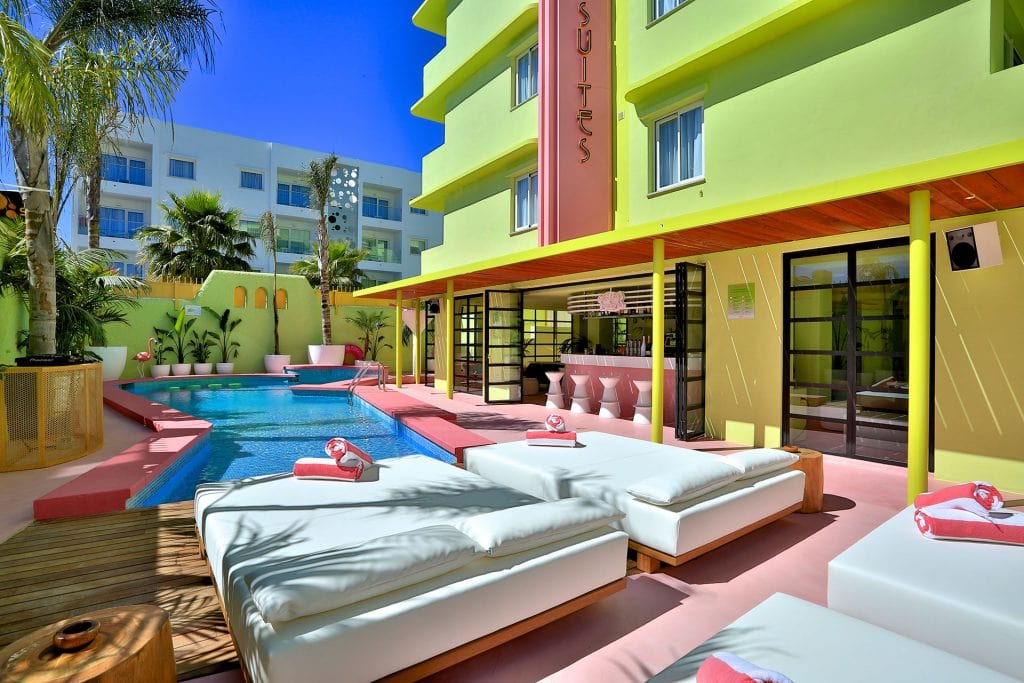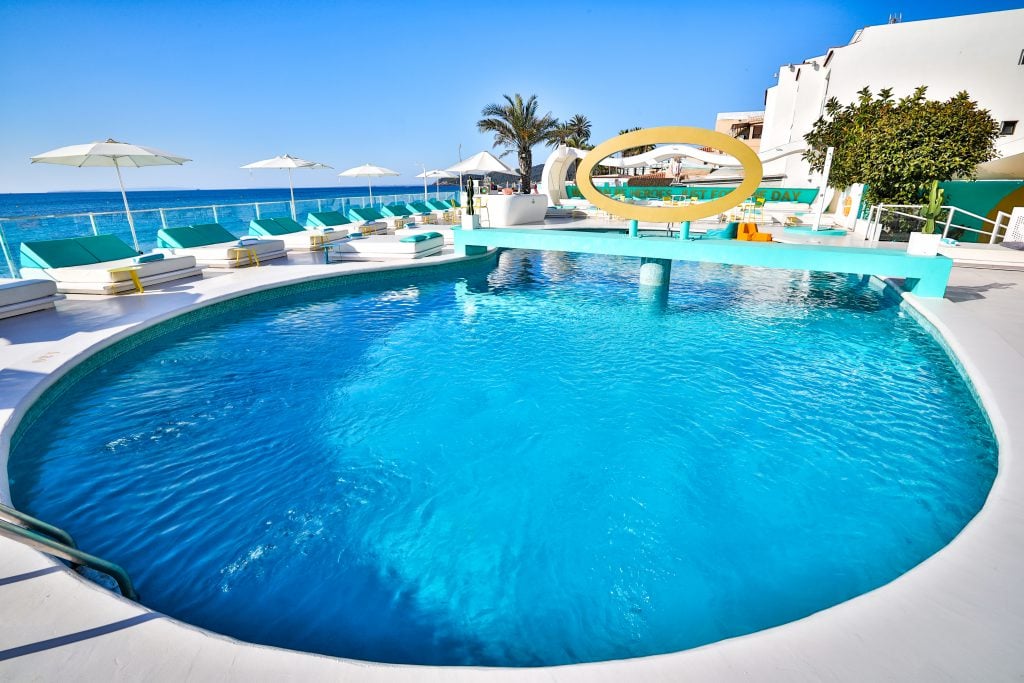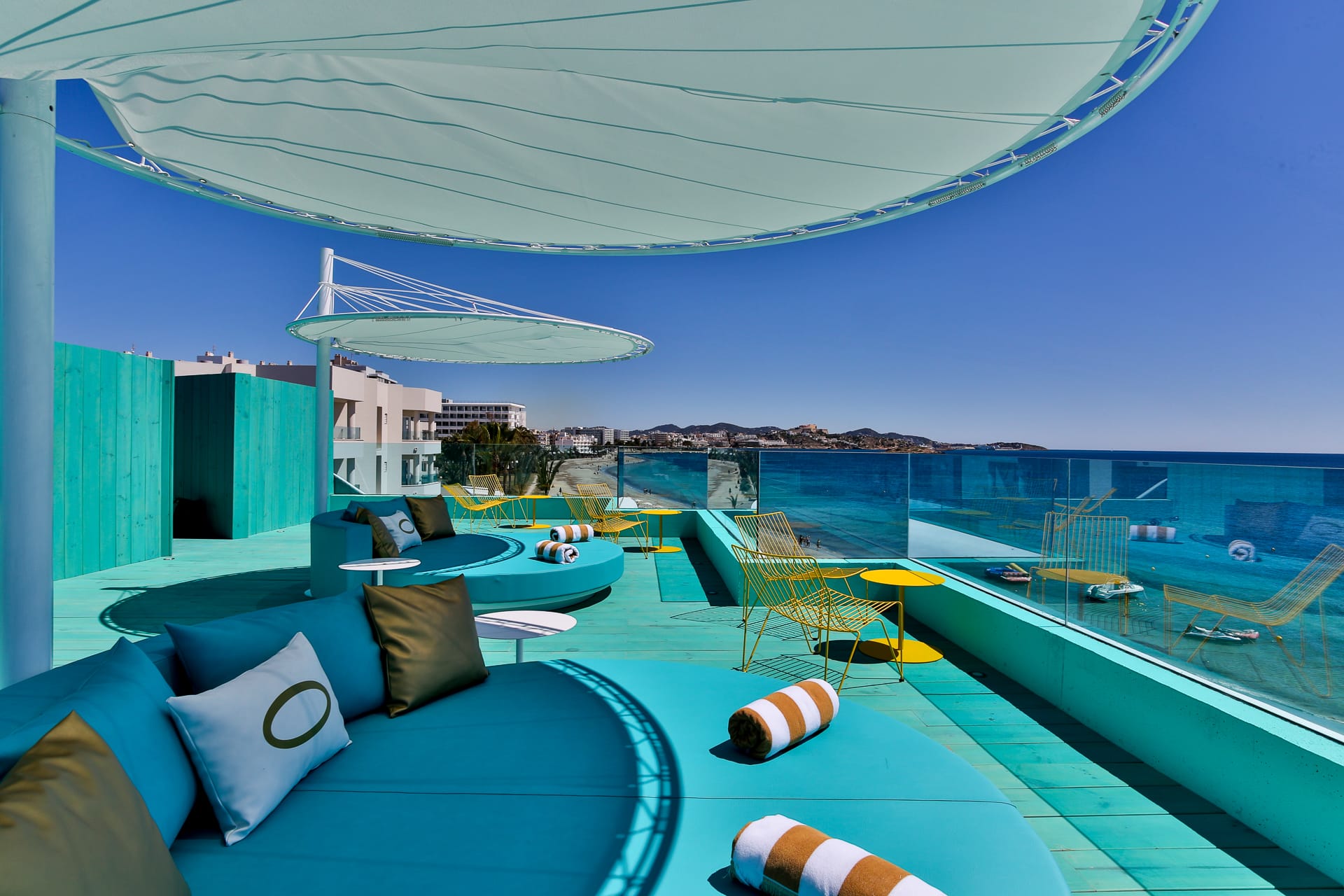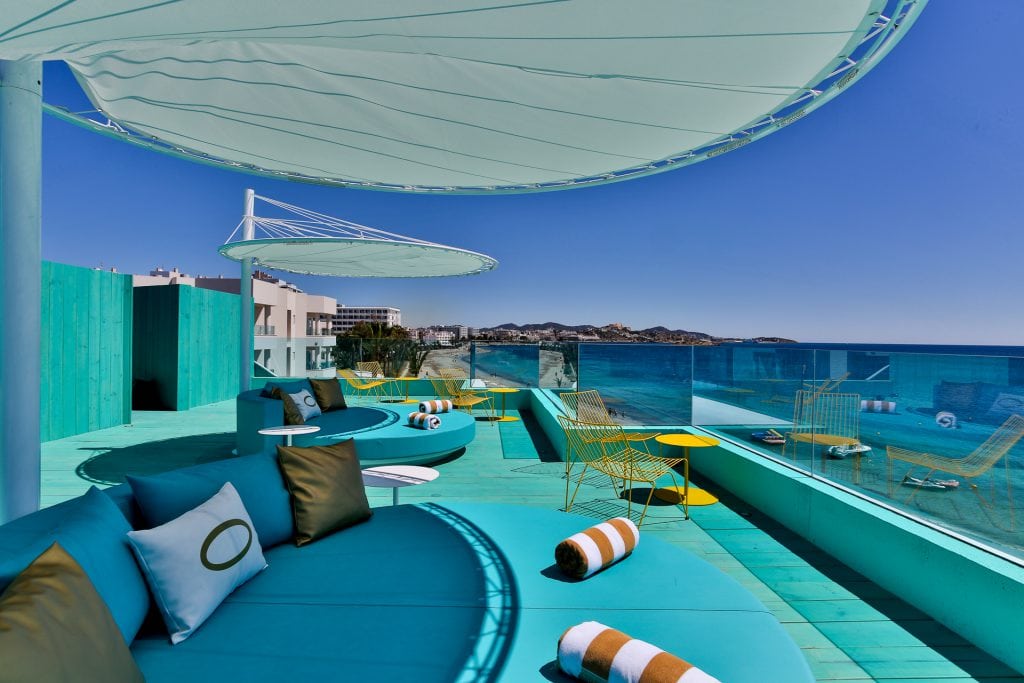 How do you give a place a soul?
Diego Calvo: The initial phase is the most important: we create a highly detailed conceptual brief in which we consider the hotel's concept and interior design style. In this brief, we make a list of the specific details related to the concept that give the product a strong identity so that it can be authentic and unique. All of this gives the hotel a soul, and gives guests a story to tell when they leave.
What kind of soul do you have?
Diego Calvo: I consider myself Mediterranean with a rocker soul.
What makes you rock 'n' roll?
Diego Calvo: I want there to be an edge to my business;
I don't want to be a typical hotelier.
A bit of rock and roll attitude is always good for standing out from the crowd. I am currently reading a book called The Rebel Rules: Daring To Be Yourself In Business by Chip Conley, a hotelier whom I admire and who has always managed his business in a particular way and in accordance with his lifestyle. In the book, Chip explains how to manage your business by being true to yourself, with a touch of rebellion.
How would you describe the lifestyle of the people who visit your hotels?
Diego Calvo: The people who stay in our hotels come from cosmopolitan cities such as Berlin, London, Paris and Milan, and are interested in art, music, design and fashion. They aren't simply looking for a place to sleep; they want to stay in a hotel where they can hang out and have fun.
What are your sources of inspiration?
Diego Calvo: We are inspired by the Art Deco architecture of South Beach Miami, 80s films, Ettore Sottsass furniture, mid-century modern, Route 66 neon signs, the 70s, classic American cars and of course Ian Schrager, the hotelier par excellence who brought the essence of nightlife to the hotel world. All our hotels have a characteristic Yankee touch.
What was your craziest adventure on the island?
Diego Calvo: Creating Rock Nights, a rock 'n' roll party that is now 14 years old, and is held each summer at the legendary Pikes Hotel where Wham's Club Tropicana video was made, and where Freddie Mercury celebrated his 40th birthday.
There is always something happening at your hotels. How do people like to be entertained?
Diego Calvo: We like to create hotels where things happen and want each one to have "A Story to Tell" – and that is our slogan. The guests in our establishments spend a lot of time inside the hotel because they enjoy the experience that we offer, so we are constantly working hard to generate content.
Do you follow a certain strategy?
Diego Calvo: It goes without saying that we have a business plan that we respect and follow to the letter. We have grown rapidly, but we try to do this in an orderly manner. Our objective is to be the model hotel group when it comes to the conceptual hotel sector.
What's next?
Diego Calvo: Our plan is to continue growing in Ibiza, and to continue making a difference. We also plan to make the leap to city business with a brand of urban hotels.
---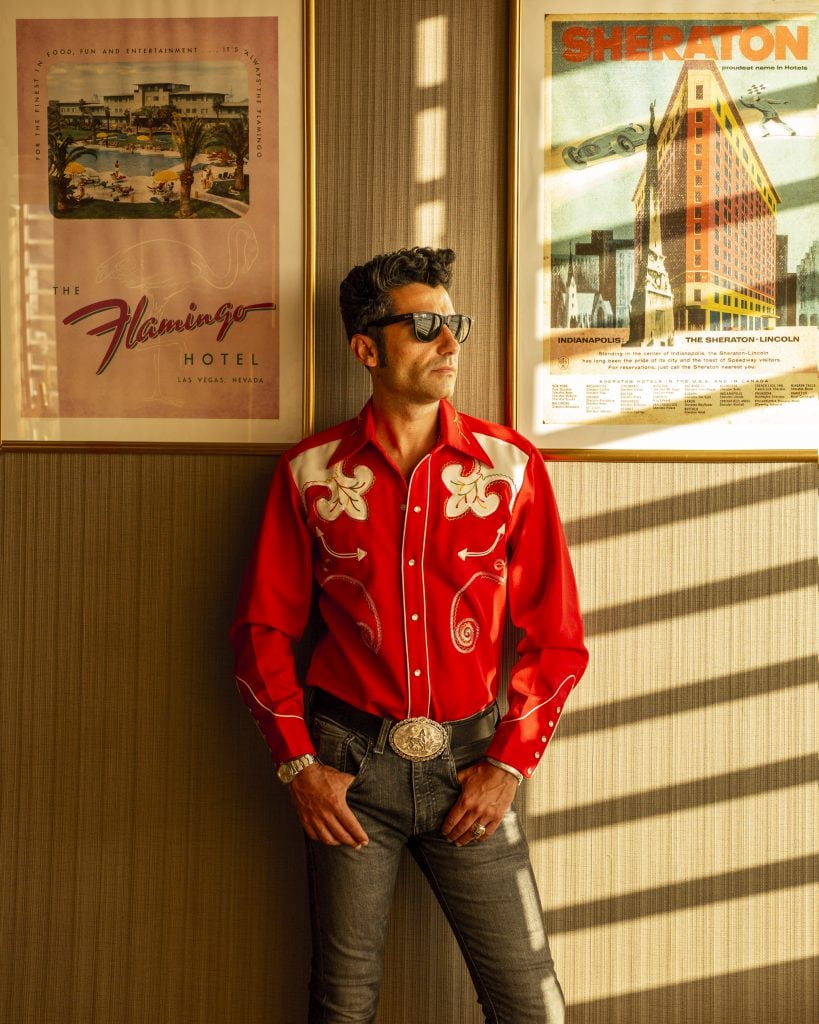 Diego Calvo is CEO & founder of the Concept Hotel Group in Ibiza.
In San Antonio in the west of Ibiza, the Group created the Cubanito Ibiza Suites and Paradiso Ibiza Art Hotel. In eastern Ibiza at the Playa d'en Bossa, it runs Tropicana Ibiz Suites, Santos Ibiza Suites and Dorado Ibiza Suites. The Concept Hotel Group was named the best Ibizan hotel group in 2018.
Concept Hotel Group was born with the idea of ​​giving a unique personality to all its hotels
Making each of them special and different through a careful conceptualization down to the smallest detail, from the initial idea to the execution of each small element. The originality and uniqueness of each of the group's hotels is enhanced, so that each one of them is able to offer a genuine and different experience that stimulates the senses and in which the guest is the absolute protagonist.
For Concept Hotel Group, a hotel is much more than a building where people stay. Their hotels are living spaces, stimulating, inspiring and original in all its aspects, and each of them aims to achieve a special, unique and immersive experience.
The content of the hotels revolves around the following pillars: art, design, music, cinema & fashion.
Photos: concepthotelgroup.es