Hotel Schani Salon, Text: Nina Prehofer
In his new Hotel Schani Salon, the Viennese hotelier Benedikt Komarek both reinterprets Art Nouveau and transforms and transports Viennese salon culture into the modern day.
Over a century ago, a flourishing salon culture was a feature of Viennese society. People met to discuss and philosophise on current issues in a sociable setting. Salons such as that of Berta Zuckerkandl, who hosted the great and good, were famous. "This type of salon culture no longer exists. People usually meet in other places such as bars or restaurants, or outside. Yet the love of debate in a relaxed atmosphere has remained part of Austrian culture", says Benedikt Komarek. That is why the hotelier wanted his recently opened Hotel Schani Salon to be somewhere people could indulge in this passion, and an evening at the wonderfully cosy bar for hotel guests only is like visiting friends.
It is therefore fitting that Hotel Schani Salon moved into a building with a rich history. Located in Vienna's Mariahilferstraße, it was built at the turn of the century by the famous Wittgenstein family – a family of leading merchants, businessmen, musicians, philosophers and patrons of the arts. The exterior is that of a traditional Viennese block of flats, but the interior is more reminiscent of the modern New York buildings of the time with a lot of reinforced concrete.
On one floor, we created our 'salon'. We wanted to draw on Art Nouveau, the Belle Époque and the Wittgenstein family, but started by completely gutting and renovating the space.

laughs Komarek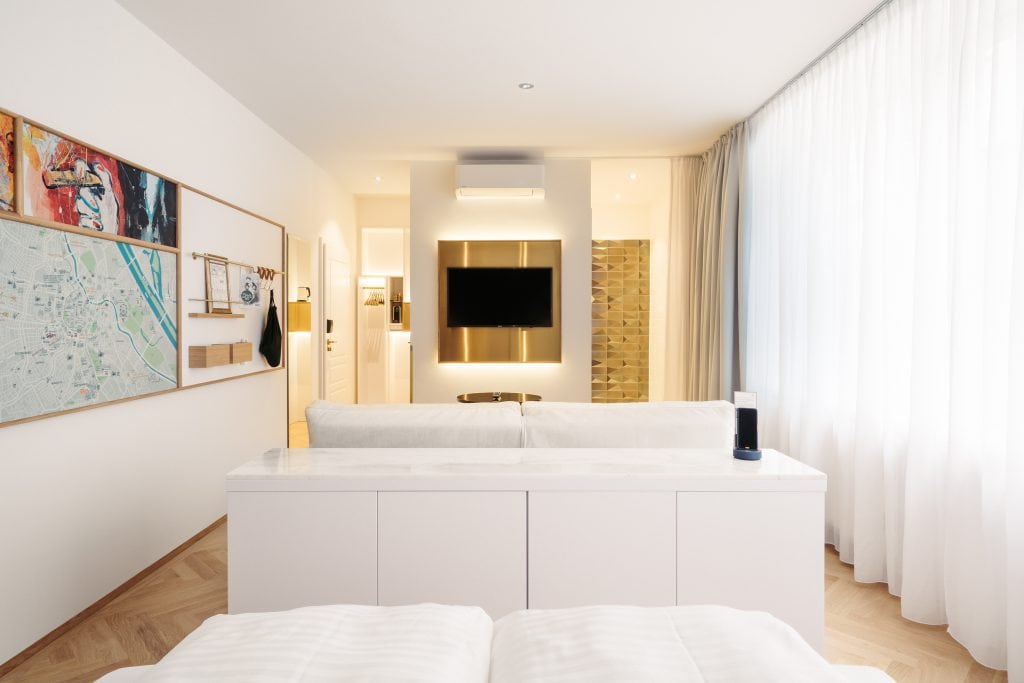 A reinterpretation of art nouveau
"We focused on the straight lines and picked out specific stylistic components. Guests will find Thonet furniture, stone, glass, wood and a host of beautiful fabrics. We created a modern look with the classic Carrara marble and herringbone flooring of traditional old middle class apartments." Of course, modernity and functionality are essential elements of all Benedikt Komarek's hotels – since the first Hotel Schani opened at Vienna's central station, they have been a byword for "smart" hotels. Guests at the station hotel have the option of self-check-in with a mobile key, and the Schani Salon is soon also to switch to this service. Each room has multiple power sockets, wireless charging for mobiles, and smart TV. Not to mention endless storage space and surfaces, spacious showers, a separate toilet and places to work.
The rooms are named after Sigmund Freud, Otto Wagner, Egon Schiele and Gustav Klimt.
Otto Wagner, I can identify with him. With his architecture, which is a constant throughout the city, he gave Vienna authenticity. We too try to explore new paths and not simply produce more of the same.

Komarek, asked which of the artists he admires the most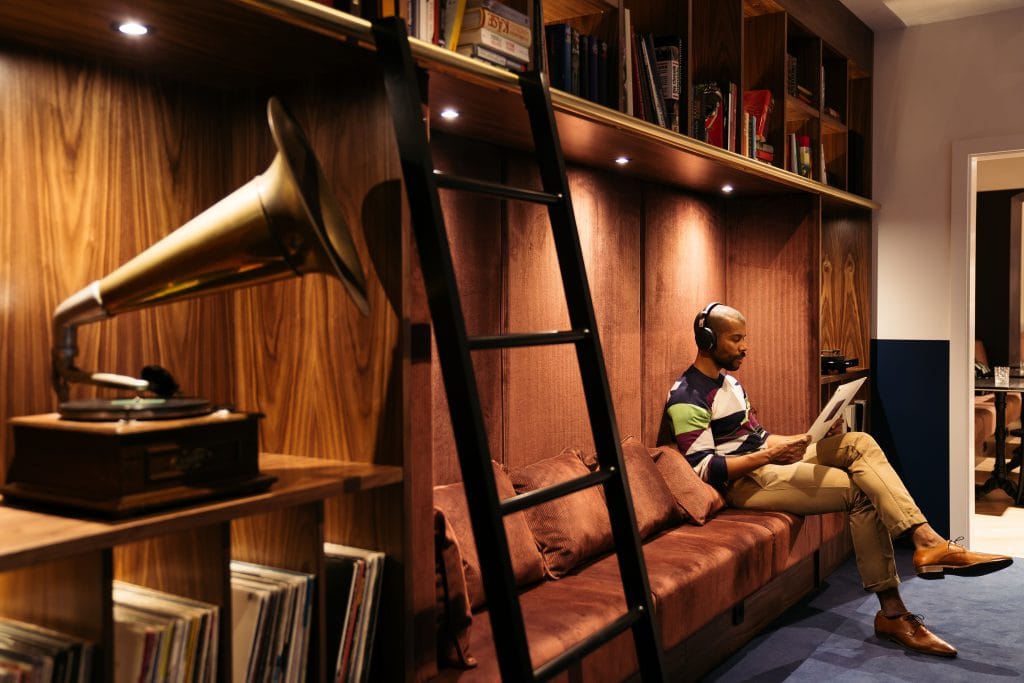 And with "we", he means that his hotels are family-run. This is a key aspect of the hotel, and one that surely adds to that famous Viennese cosiness.
---
Hotel Schani Salon is A MEMBER OF LIFESTYLEHOTELS