What would you do if you found 200 wooden birds at a flea market? The hotelier Robert Hollmann did not have to think twice. He bought the whole flock and scattered them in his three noble huts at Hollmann am Berg on the Turracher Höhe. The birds should be a reminder that you should not take life too seriously.
Combining tradition with future
The serious side of life is far away when you spend your holiday at Hollmann am Berg. Like gentle giants the huts rise out of the arolla pine forest. In their architecture they manage to combine tradition with future. The wooden construction in the form of a "Troadkasten", the iconic local version of a granary, is truly traditional for the region. A modern touch comes from the combination with anthracite-coloured concrete.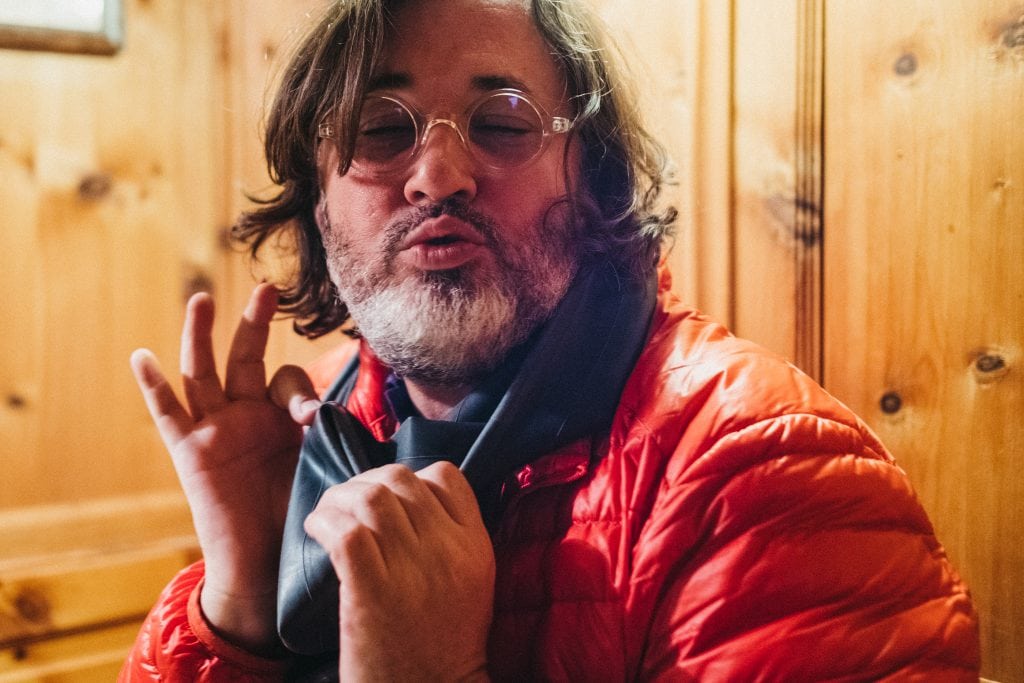 We didn't want to create one of those new-fangled hut villages that stand like an alien body in the landscape. Our vision was to create a temporary home in nature and with nature.

Robert Hollmann
"It is a home in the Carinthian mountains that reflects the region and its peculiarities as well as its history – while at the same time meeting and exceeding the high expectations of travellers", explains Robert Hollmann, who has created his latest favourite place at Turracher Höhe adding to the list of his extraordinary hotels at Vienna, Paris, Trieste and Sri Lanka.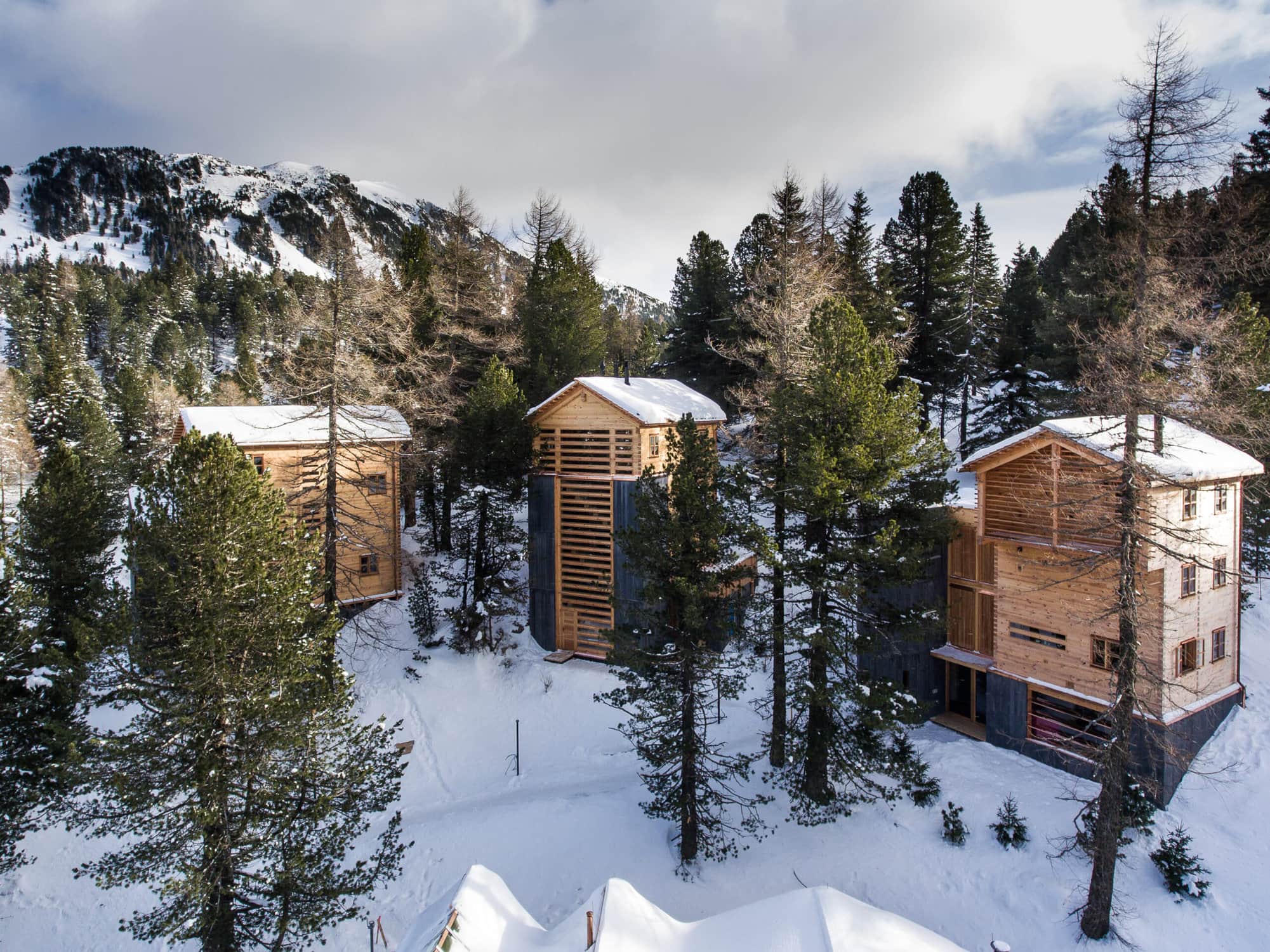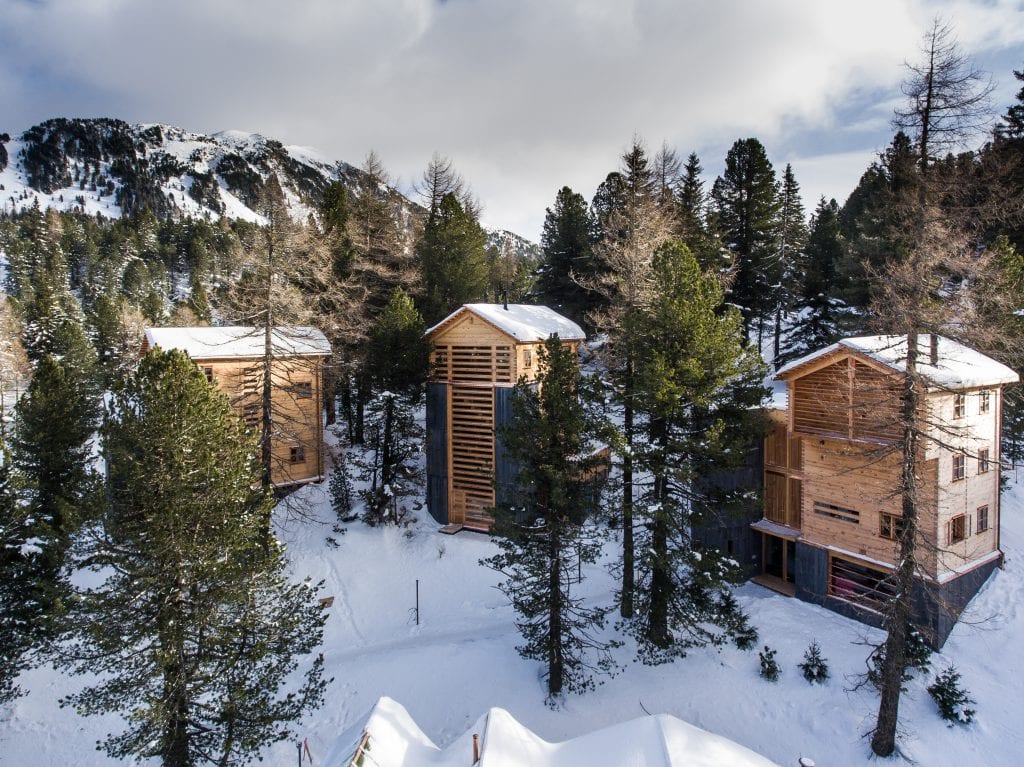 And indeed: No wish remains unfulfilled. The refrigerator is filled with everything your heart desires well before you arrive. The pantry is filled with delicacies such as Carinthian honey or the owner's favourite specialty coffee. In the morning the local baker delivers fresh bread and pastries, newspapers are also available on request.
The luxury-huts are perfect for families and friends
Since the building rises into the air, each hut offers multiple levels of living space, thus guaranteeing privacy. You can meet in the sauna or in the living room to cook at the wood-burning stove or to enjoy a glass of wine.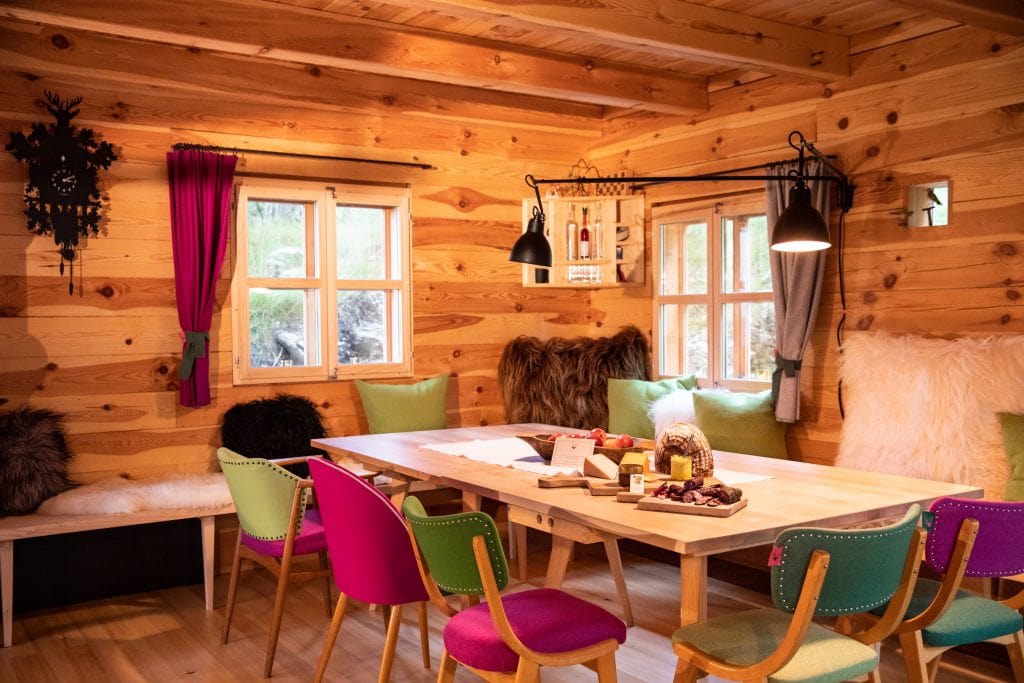 Glittering mountain lakes, lush alpine pastures and imposing peaks: Especially during autumn the Turracher Höhe, located in the midst of the biosphere reserve Nockberge between Carinthia and Styria, has a lot to offer. In addition to mountain bike routes and climbing routes, hikers find multiple choices: leisurely walks around the three lakes, hikes through the pine forests but also challenging summit tours await.
If the first snow falls, you can strap on the skis. The three huts of Hollmann am Berg Franzi, Luki and Toni – named after the children of the Hollmann's – are right next to the skiing slope. No matter what you do, do not forget to listen to the chirping of the birds. If you are very quiet, then you will hear them. In the pine trees and a little quieter still in the Troadkasten.