Demand for historic tiles goes well beyond faithful restoration work. This is why Viennese building construction engineer Philipp Schleidt decided to specialize in reproductions based on the original manufacturing techniques. With 30,000 historic original tiles serving as a constant source of inspiration in the company's warehouse.
Buying a house can push your career in a whole new direction. Structural engineer Philipp Schleidt did not have the slightest intention of going into business dealing in antique building materials and historic tiles. However, on returning to Austria after years in the USA, he fell in love with an old vintner's house in Vienna. However, the little baroque gem in the Viennese district of Nussdorf was in need of refurbishment – which set an unexpected chain of events in motion.
A lucky step ahead of the trend
Schleidt recalls the events that led to his change of career:
I wanted to do all the work on the house myself, but there was still very little historic material and furniture available on the market 15 years ago.
At the time, no one could have foreseen the rapidly growing trend towards faithful restorations or that modern-day DIY stores would even be stocking niche products such as replica fittings for windows and doors.
From antique material to historic tiles
And so it was that the new owner of an old building called on all his contacts to help him find material that was in keeping with the style of the house. Friends, acquaintances and former schoolmates eventually came up with a wide range of attractive material. There was only one snag:
Almost all of this was turn-of-the-century original material, which didn't fit with the baroque style at all. So for the time being, I stored all the doors, windows, parquet, tiled stoves and everything else at my parents' place in Lower Austria.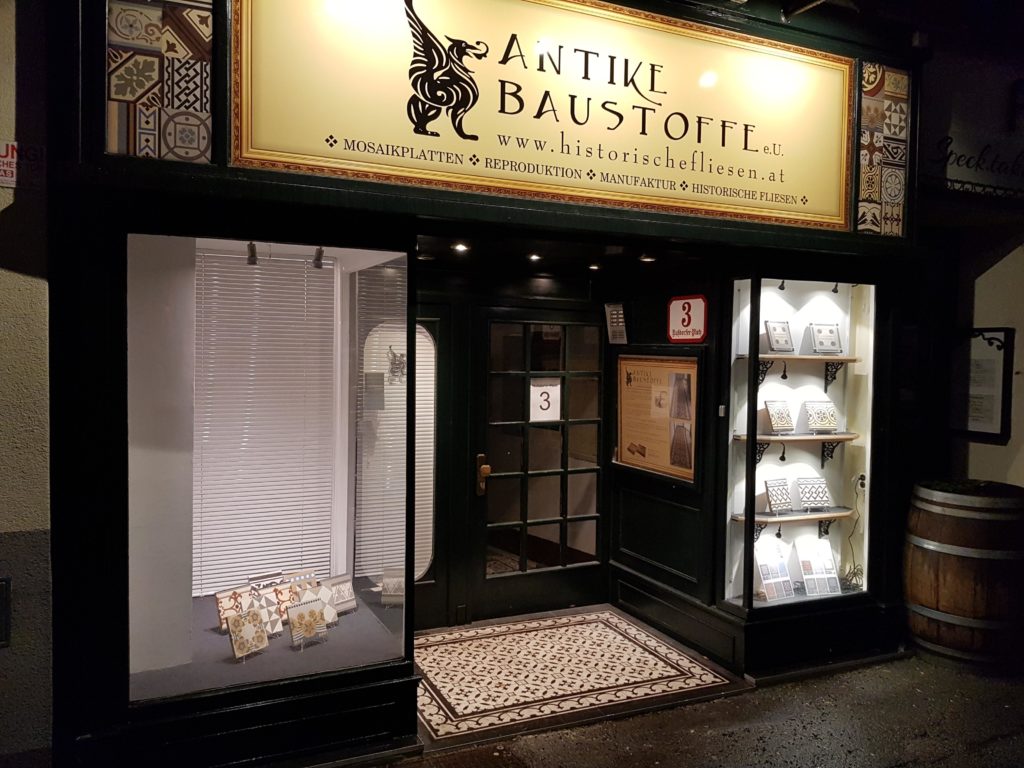 The sheer quantity of assembled material was becoming hard to contain. There was far too much of it – but at the same time it would have been a crying shame simply to dispose of it. This gave Schleidt the idea of bringing the in-demand pieces onto the market – a complex endeavour that called for special logistics, large warehousing capacity, lots of work and endless reserves of patience. In short, dealing exclusively with antique building materials did not seem very promising from a commercial perspective.
However, as there proved to be a very brisk demand for historic tiles in particular, the entrepreneur decided to focus on these.
Reproduced ceramic tiles. It's extremely difficult to tell the difference between old and new.
The available quantities of historic tiles were hardly ever enough to satisfy demand, though:
Whatever was available was rarely what customers were looking for. Either there was not enough for the area in question, the pattern was different or it didn't quite fit the bill for some other reason.
New production based on time-honoured craftsmanship
It was clear what needed to be done next. Schleidt researched the original manufacturing processes for the tiles and decided to meet the need by producing them himself:
I thought to myself: this wasn't a problem 100 years ago, so why should it be a problem now?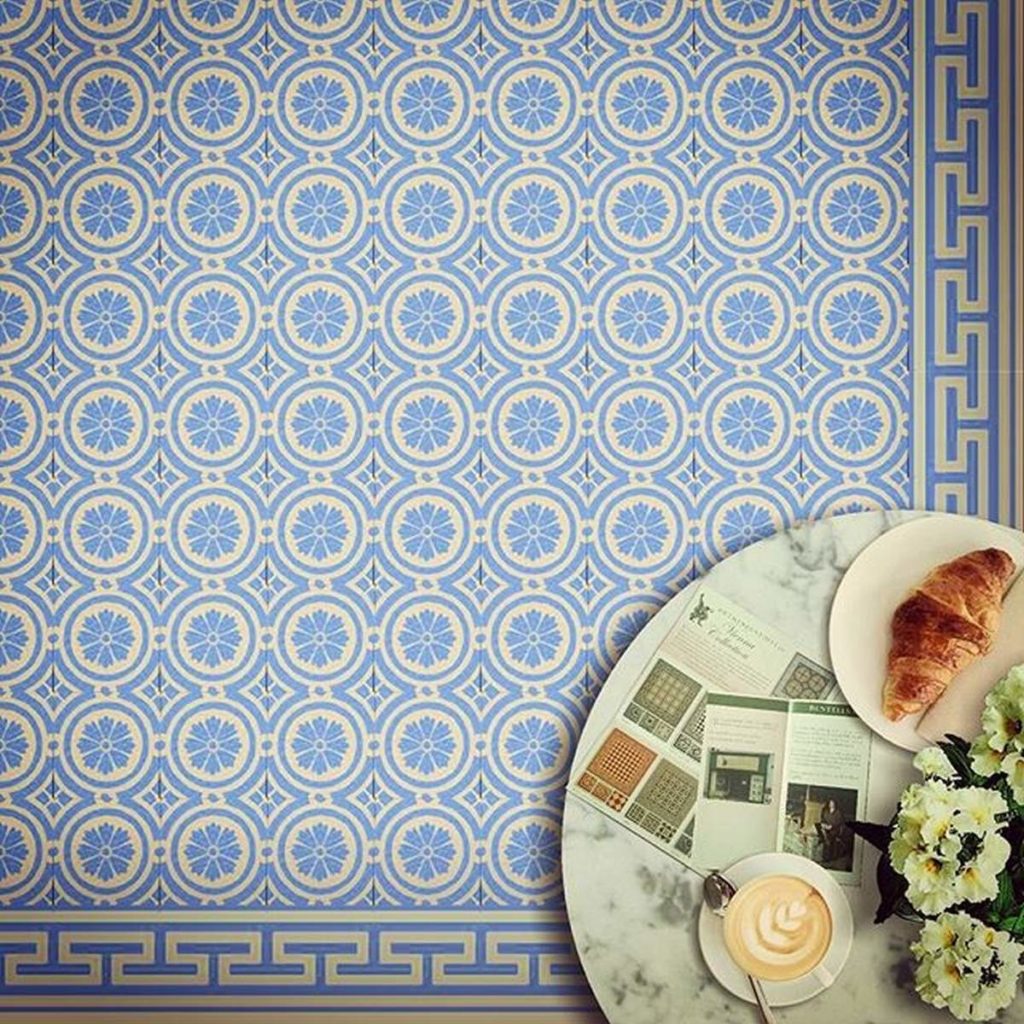 His research revealed that most of the tiles that are in such high demand on international markets were produced using a method that originated in France, using cement as the principal material. By contrast, Austrian Empire-era earthenware was usually made of clay, which makes it far more difficult to reproduce it exactly. It was not just because ceramic tiles such as these tend to be smaller than their cement counterparts and occasionally become uneven during the firing process.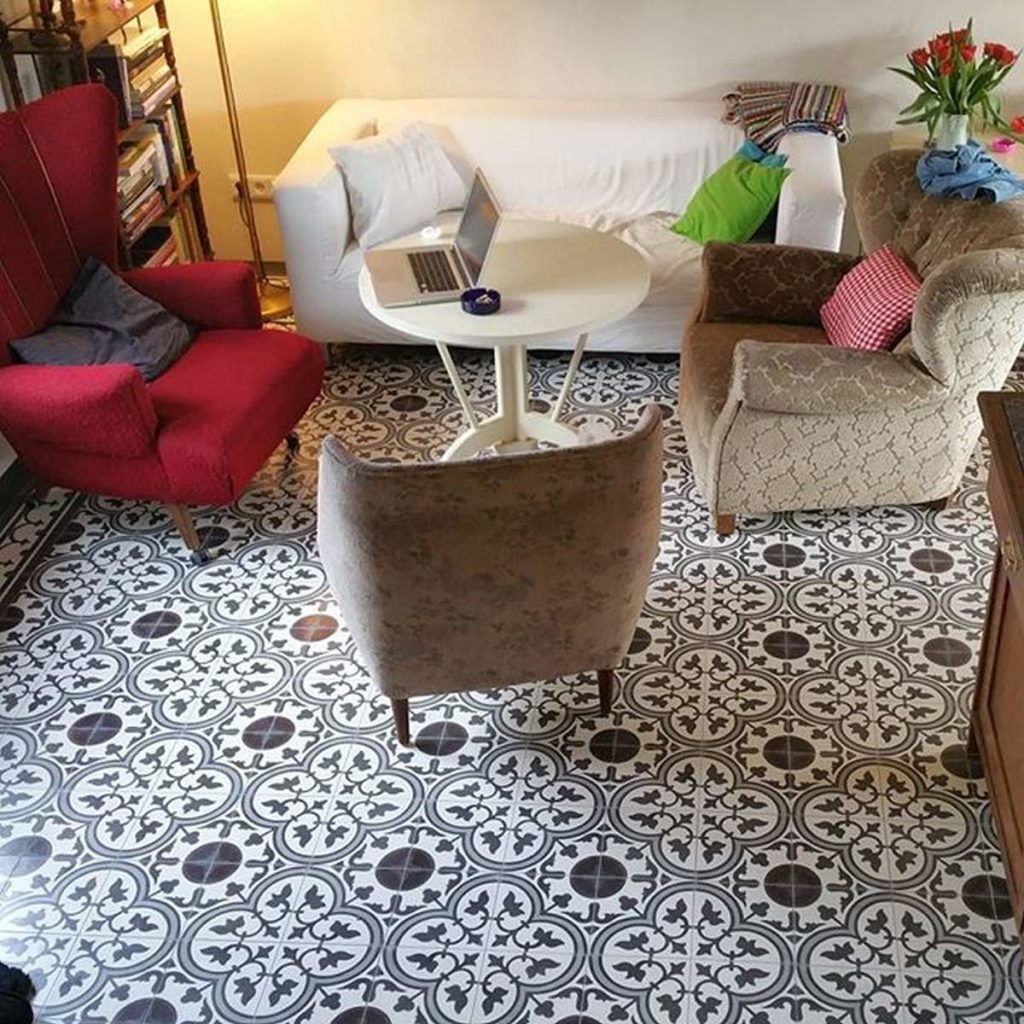 Difficult manufacturing processes
As Philipp Schleidt explains:
Colour pigments react differently to heat. You only get the final colour once the ceramic tiles have been fired.
For this reason, even originals often have lighter or darker shading in the same piece.
Perfection through trial and error
Since each tile contains several different colours, it is virtually impossible for reproductions to be faithful to the very last detail. This means that minor differences need to be accepted as par for the course. By contrast, no firing is necessary for cement tiles:
In this case, you can experiment to your heart's content until everything is just right.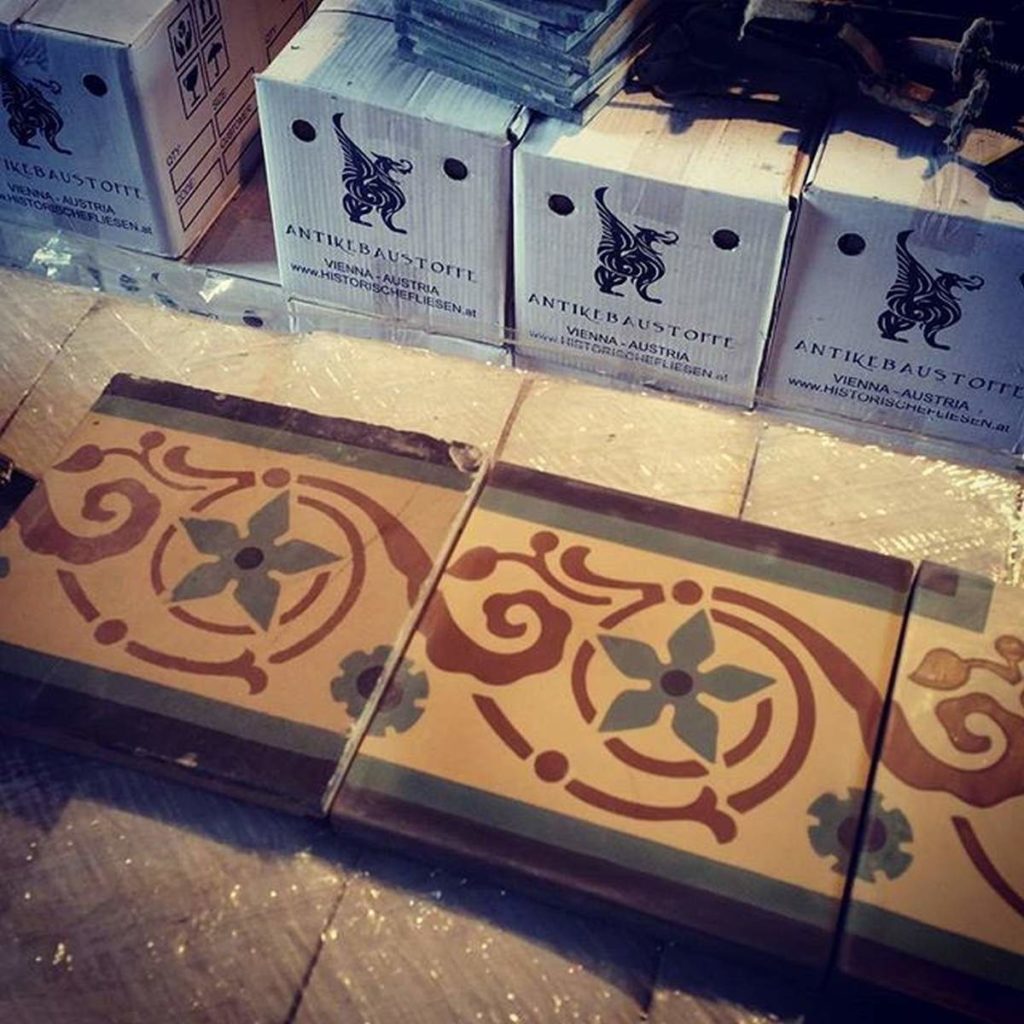 Once all the intricacies had been taken care of, the search for suitable production partners began. Philipp Schleidt himself occasionally experiments with templates for certain patterns and is currently even planning a small production facility in Austria. For the most part, however, special machines are needed for producing templates and the corresponding tiles, not to mention people with the necessary skills and aptitude.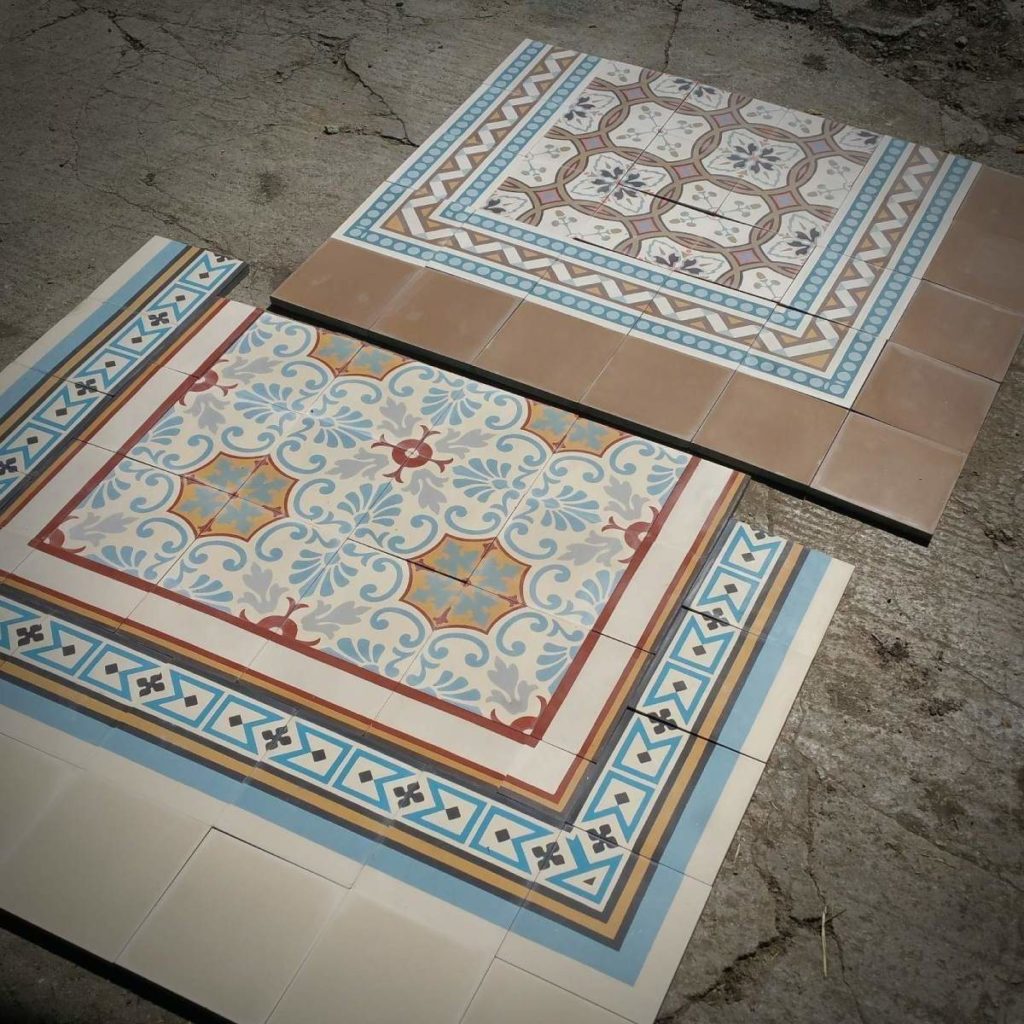 3D printing, as used by many architects and designers today, could come in useful occasionally, but what still dominates the process – just as it did back in the day – is skilled craftsmanship.
Patterns, templates and craftsmanship
The template and patterns for the original tiles are passed on to the production team for the purpose of colour matching. As soon as they have succeeded in creating an exact reproduction, photos are sent to the company boss for counterchecking. If Philipp Schleidt – by now a highly regarded specialist – deems the result to be perfect, production can begin.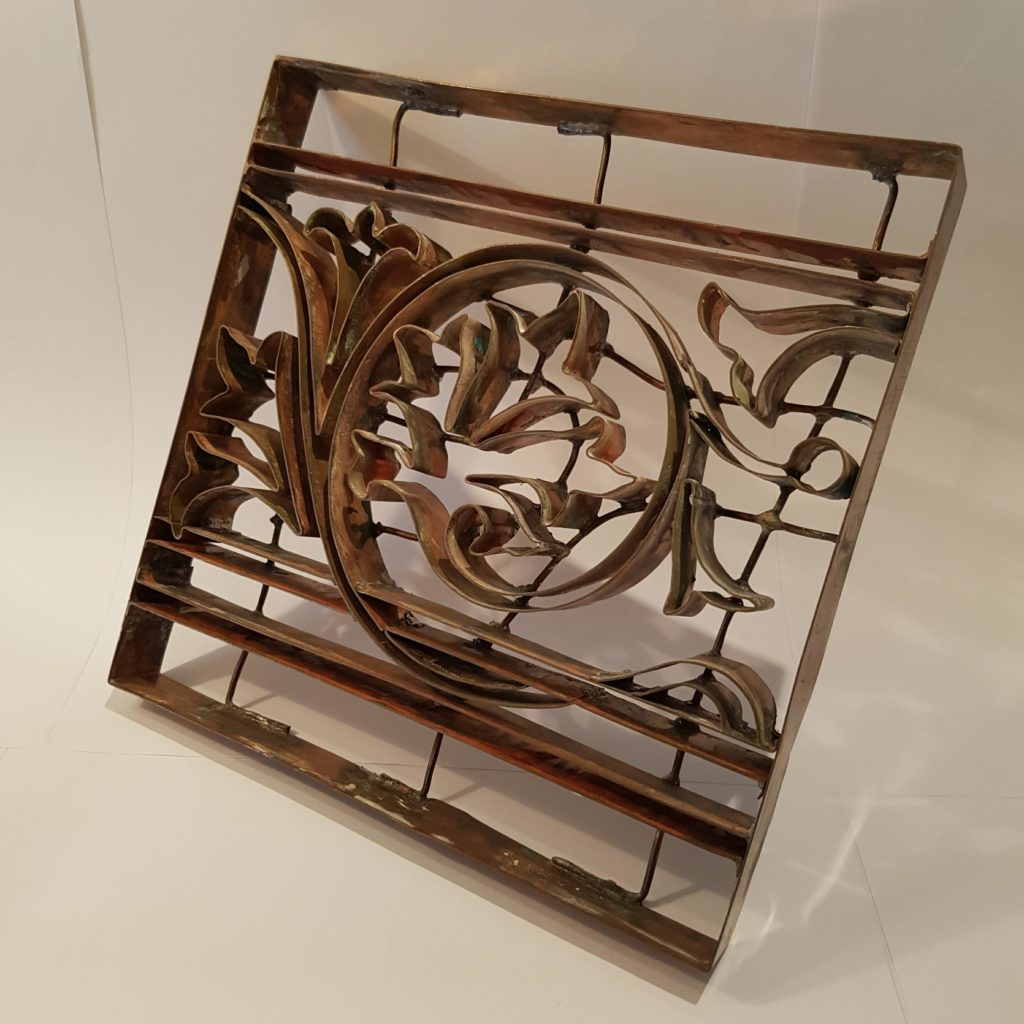 Many tests were needed before suitable partners could be found. After all, the kind of traditional craftsmanship that this work requires is not easily found.
Ultimately, I hit upon the idea of looking in former colonies of the countries that used to produce these tiles.

Philipp Schleidt
Since then, he has had his cement tiles produced in Vietnam and ceramic variants in the Czech Republic. Needless to say, all produced according to customer needs and original templates.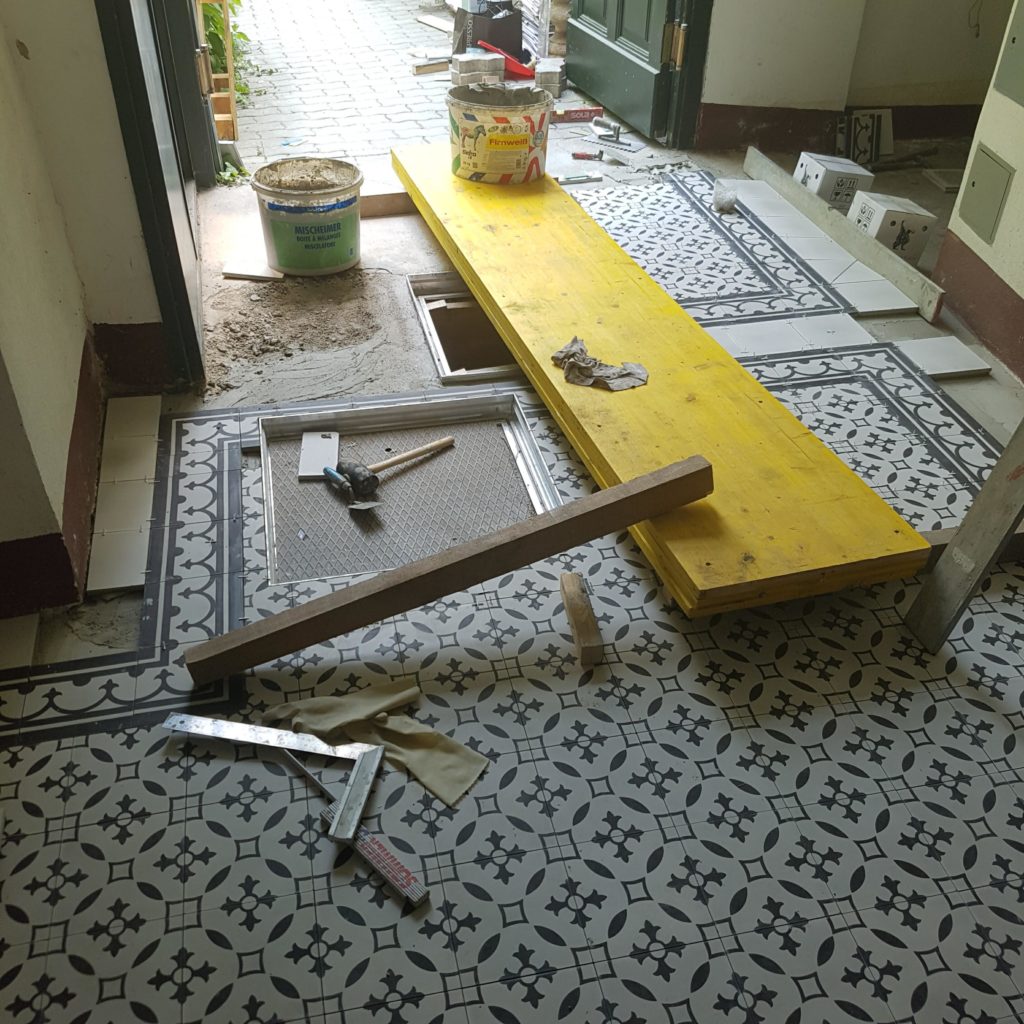 Historic tiles for historic buildings
An elaborate process, but well worthwhile: floors, entrances and walls of countless bars, restaurants, apartments, hotels and public buildings are already resplendent with restored tiled surfaces reproduced based on the original design. And it is not uncommon for the Austrian Federal Monuments Authority (BDA) to approach the provider of this much sought-after niche product with a view to restoring important historical buildings.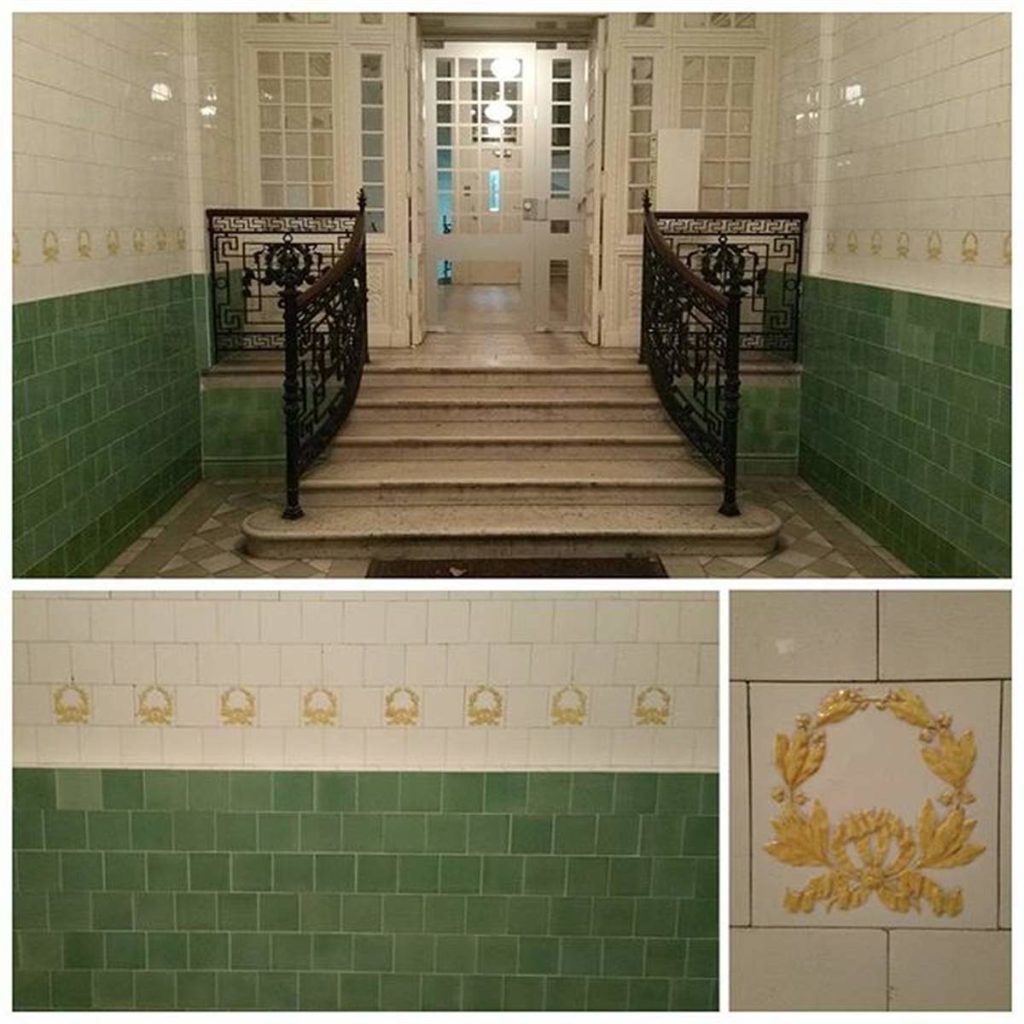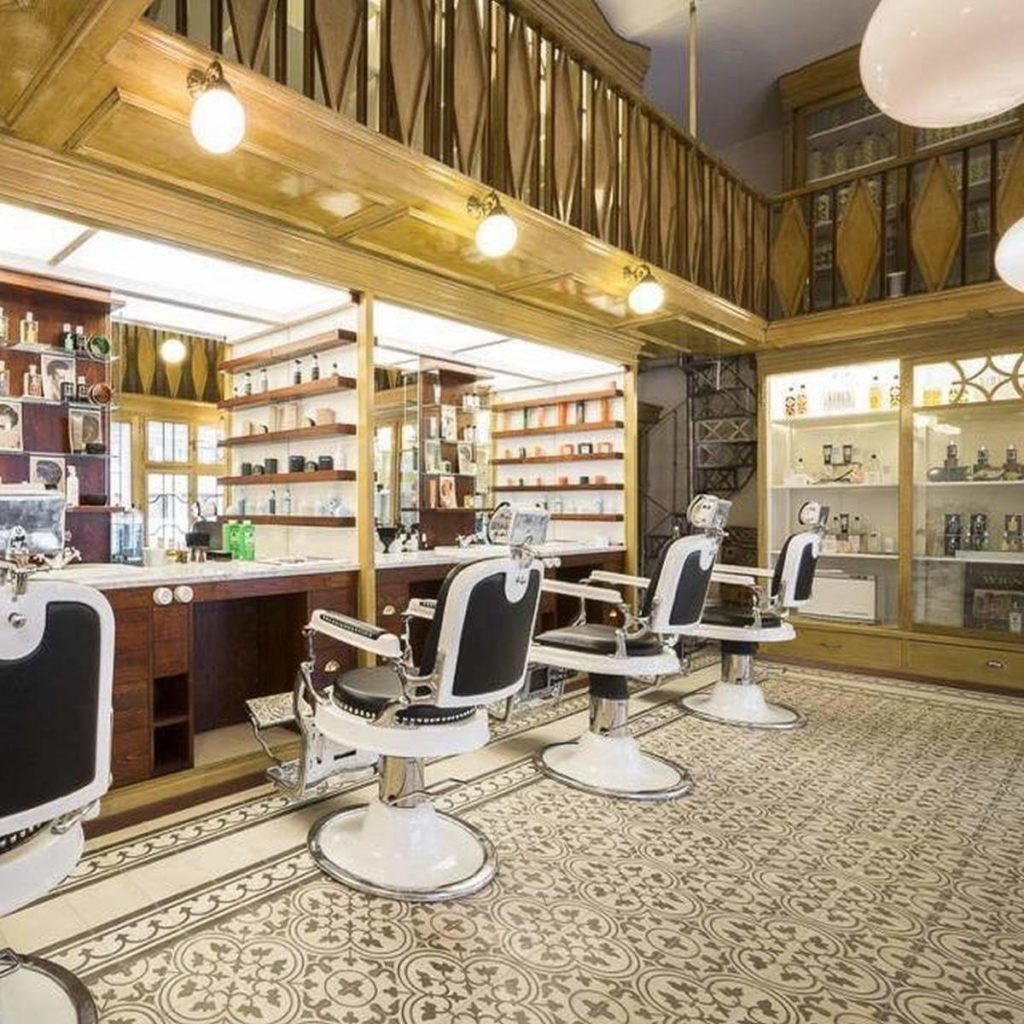 As Philipp Schleidt assures his customers, both cement and ceramic tiles are extremely durable and resilient provided that they have been laid professionally. An excellent heat conductor when combined with underfloor heating yet pleasantly cool in the summer, tiles are extremely popular again. Of course, this means that a whole host of tiles can be found in any DIY store.
Timeless turn-of-the-century style
However, today's trends can often date very quickly indeed. By contrast, the current popularity of historic tiles can be attributed to the acknowledged timelessness of "1900s style".
Around 30,000 historic original tiles are waiting in the company warehouse for interested customers. These cost just over five euros (net) per tile. The price for newly produced tiles is less than that. For a sample area of 12 square metres, this comes to around €1,300 (net). If individual designs or tiles based on patterns from other eras are required, a surcharge is payable.
Three basic motifs for each surface
With good reason, as Schleidt explains:
If an original design is being implemented or a specific original is to be reproduced, this calls for several different templates.
At the end of the day, perfectly tiled areas always need three basic variants: perimeter tiles, corner tiles and centre tiles, all of which must fit together perfectly.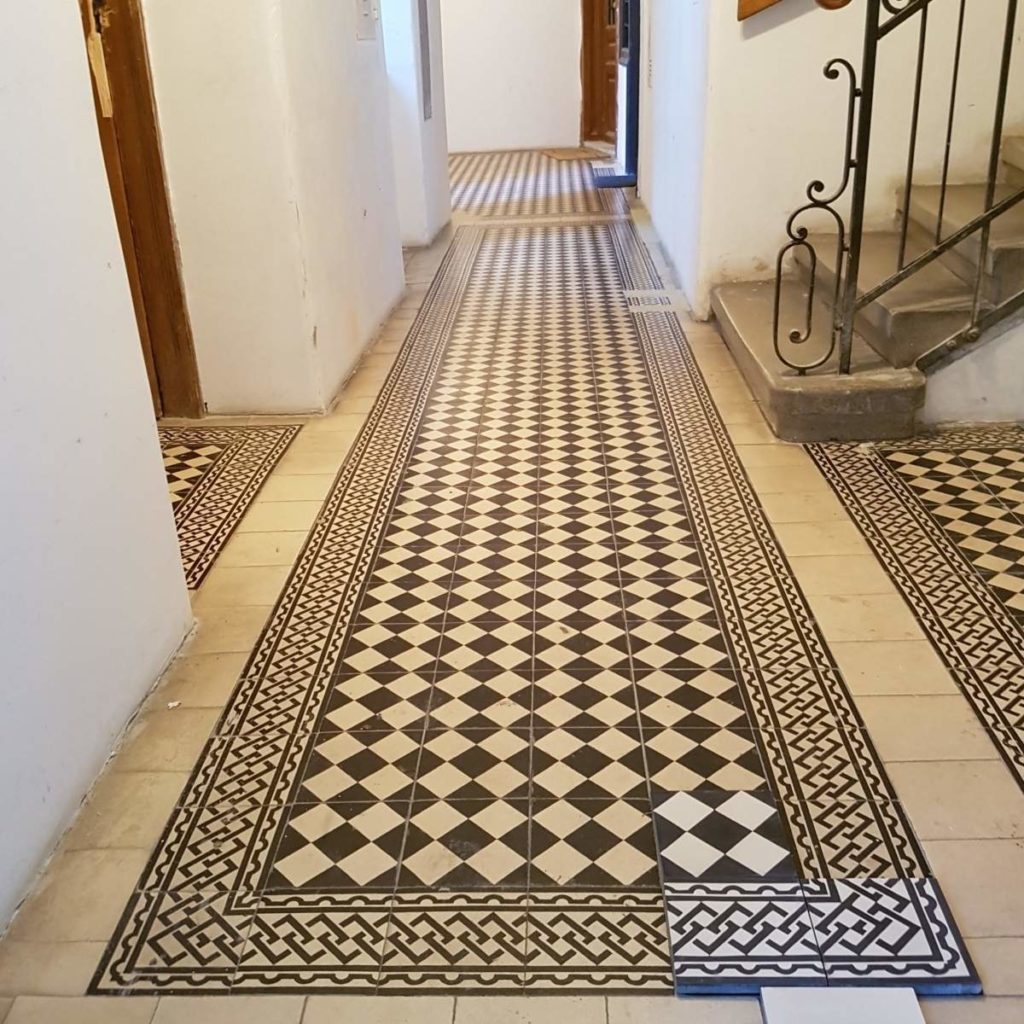 Even though neither ceramic nor cement tiles are prone to breaking or chipping, a number of extra tiles are always supplied in case they are needed for repairing damage at a later stage.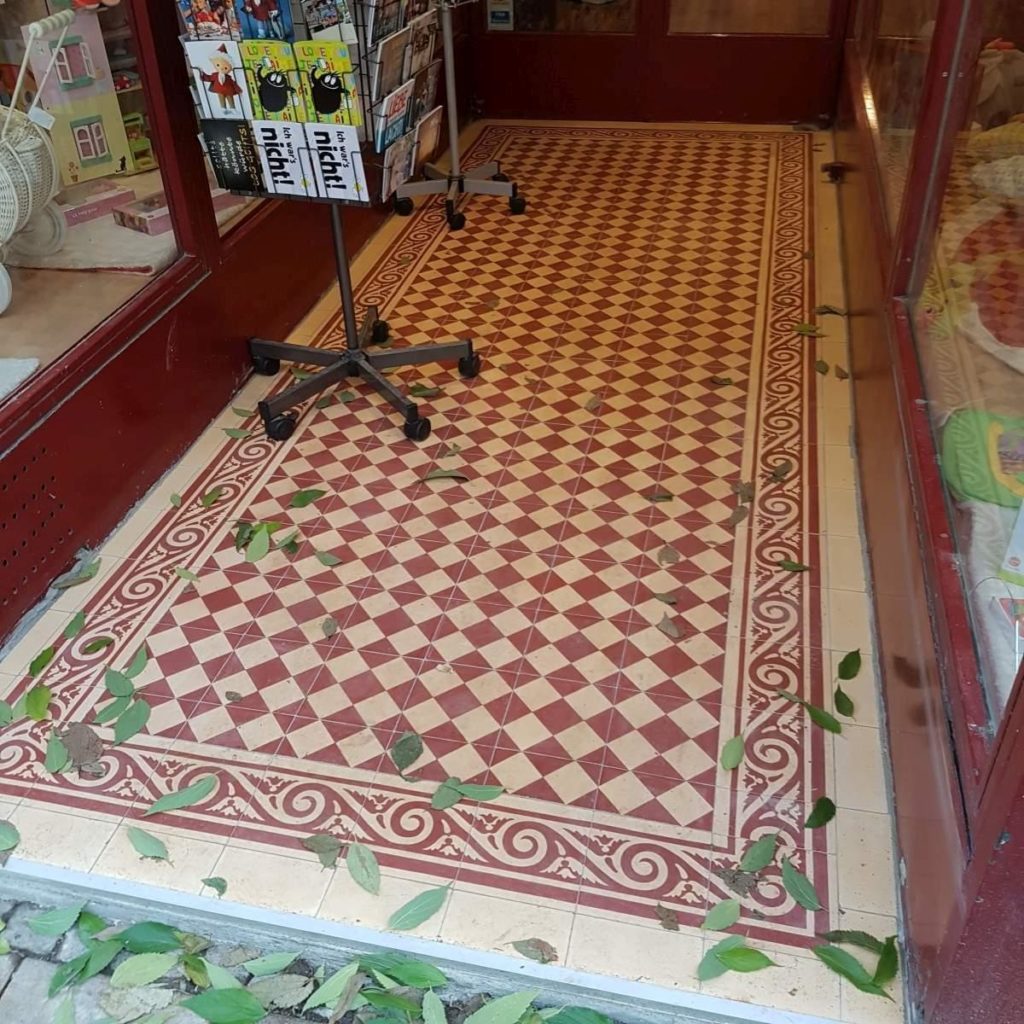 Even complicated patterns are reproducible
As far as pattern diversity and colours are concerned, the sky is very much the limit. However, when it comes to very special requirements, a great amount of patience is needed.
Producing glazed art nouveau tiles, for example, is very complicated and takes a lot of time.

Philipp Schleidt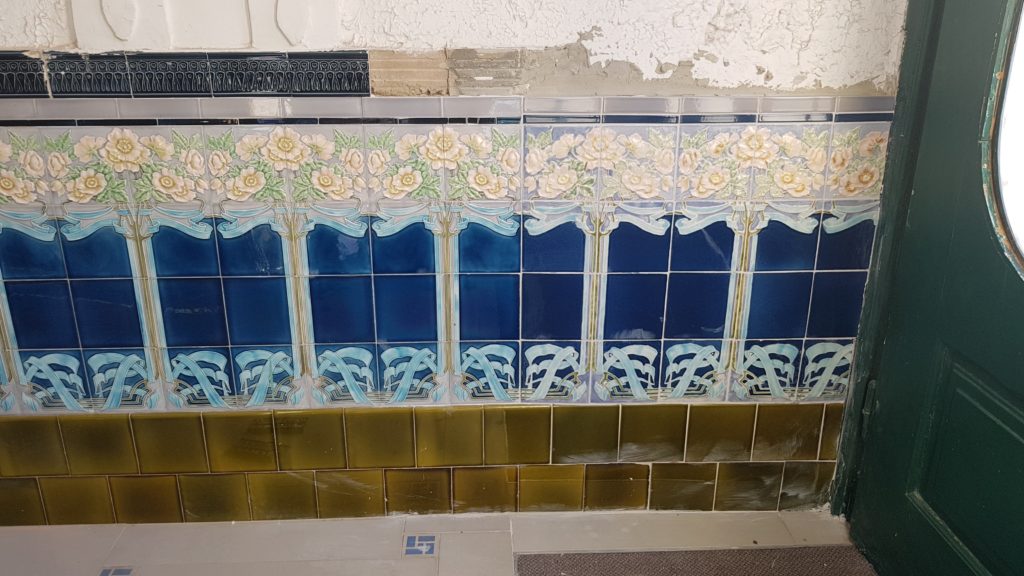 For the most part, his clientele consists of property developers and property management companies. At the same time, there is a growing number of private individuals – not unlike Schleidt himself – who are eager to restore the historic fabric of their homes, and then there are enthusiasts of certain old-world styles.
The vintner's house in Nussdorf, the original catalyst for the successful business concept, turned into a veritable showcase for baroque design. Antique building materials are still sold in Schleidt's nearby headquarters, but only as a sideline. This is because the idea of reproducing historic tiles based on time-honoured designs came at just the right time.
Historic tiles with timeless beauty
The versatile, low-maintenance and visually appealing design elements have proved to be hugely popular with modern interior designers. And it looks as though demand has yet to peak. This is because historic tiles are not just stylistically timeless, but are also hard-wearing enough to withstand heavy footfall over the course of many years.
---


---
Text: Elisabeth Schneyder
Translation: Rosemary Bridger-Lippe
Photos: Philipp Schleidt