ArchDaily is the most popular architecture website in the world and a true institution. The ArchDaily Guide to Good Architecture features a variety of the best architectural projects of our time. Based on the "Ten Principles of Good Architecture", the book clarifies what the art of building must achieve today and in the future.
The spectrum of the book ranges from current building trends to visionary projects and up-and-coming talents. They are all driven by the same thing: to create the world of tomorrow.
The ArchDaily Guide to Good Architecture is additionally published as a special edition with a linen cover and includes a sketch by Burkinabe architect and Pritzker Prize winner Diébédo Francis Kéré. The special edition will be available exclusively on the gestalten website from September 6, 2022.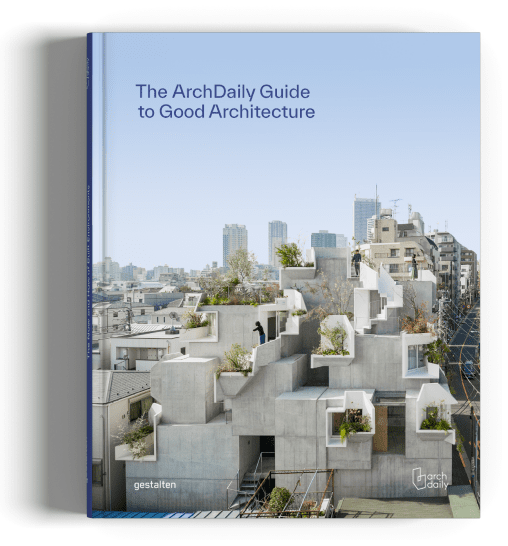 THE ARCHDAILY GUIDE TO GOOD ARCHITECTURE
THE NOW AND HOW OF BUILT ENVIRONMENTS
Publisher: design & ArchDaily
Features: full color, hardcover, thread bound,
336 pages
Format: 24 × 30 cm
Price: €50 (D) | €51,40 (A) | 64,40 CHF
Language: English
About the co-editors
Since its founding in 2008, ARCHDAILY has risen to become the world's most important architecture website, the essential news and inspiration platform for architects and urban planners. Around 14 million readers from 230 countries visit the site every month.
About gestalten
gestalten is an international publishing house founded in Berlin in 1995. gestalten regularly works with the biggest names and most exciting players in the creative world, discovering and capturing trends in contemporary visual culture, design, fashion, architecture and living, nature, mobility, travel, and food and drink.
gestalten is known by millions of people around the globe for creativity, inspiration, and high visual standards – whether in the form of iconic books or in the digital realm. With Kleine Gestalten, gestalten has also been publishing illustrated children's books since 2014.
---
In cooperation with: