There are new things at Arthur Arbesser! The Austrian designer is expanding his range with a multicoloured accessory.
Silk scarves bearing a vibrant Harlequin pattern have arrived to enrich the latest autumn/winter collection. The 90 x 90 cm scarves can be worn around the neck, in the hair, on your bag, as a top… The options are endless!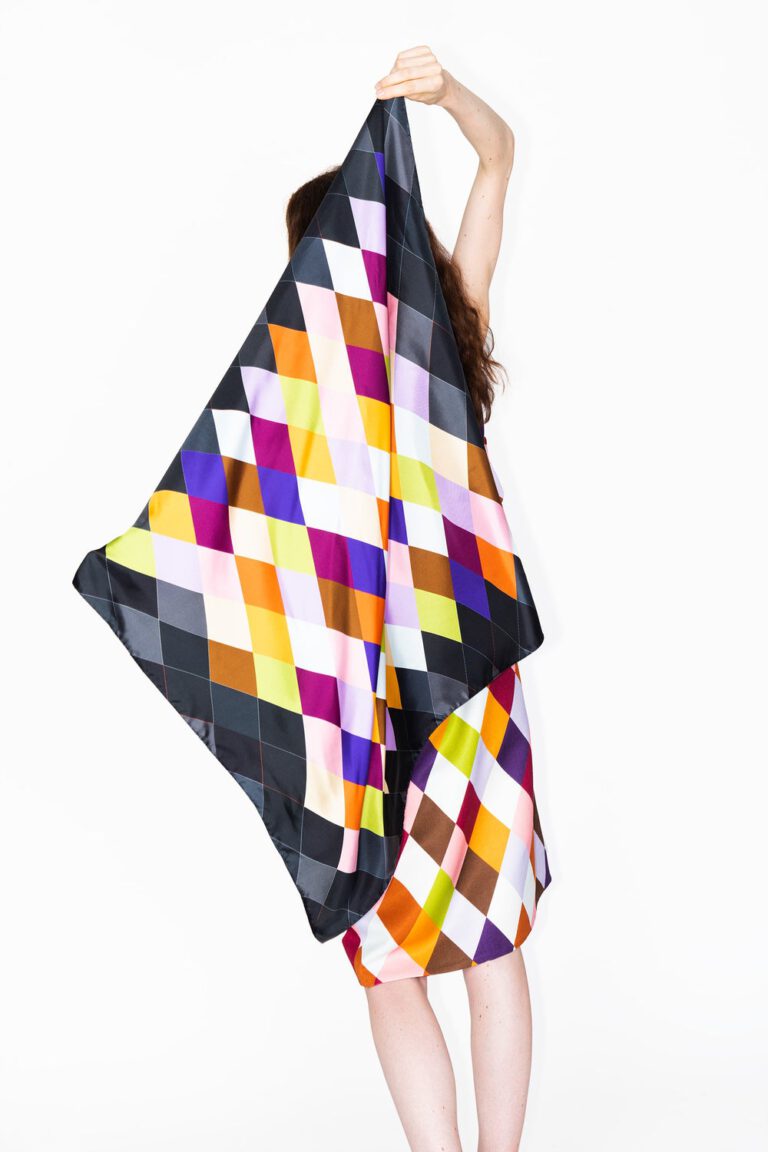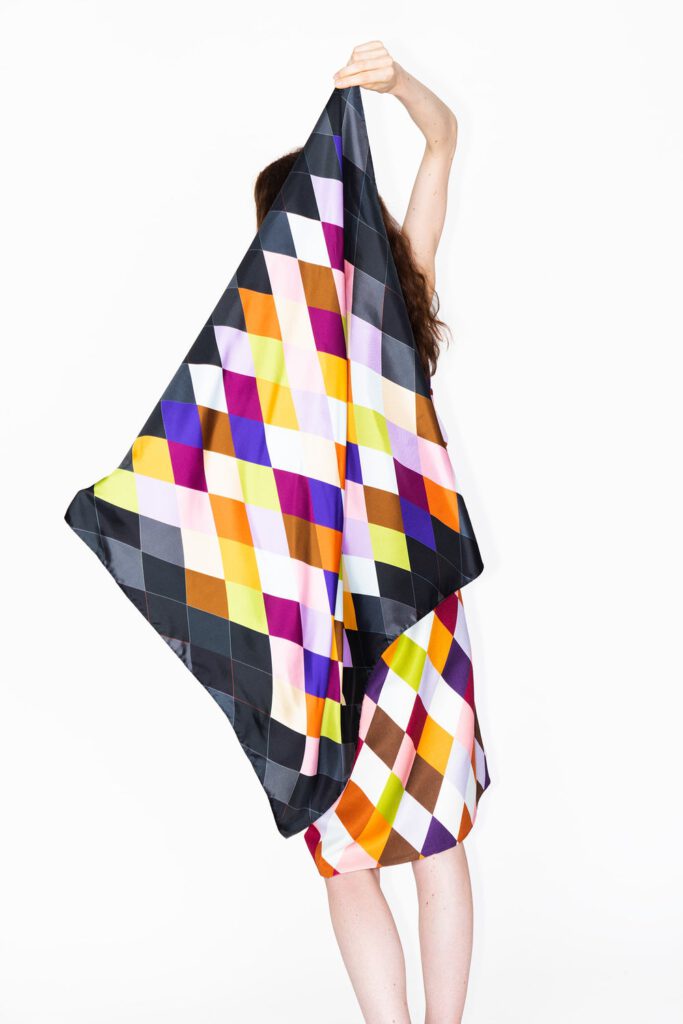 They also reflect the love of patterns and the optimism that is always present throughout Arbesser's collections.
Photos: Arthur Arbesser
arthurarbesser.com >>