The Form&Seek design studio led by Bilge Nur Saltik specialises in newly developed techniques and modern craftsmanship. Great attention is paid to workmanship and materials – and this approach produces functional and playful objects.
---
Interview: Nina Prehofer
What is the link between your design and Detroit?
Bilge Nur Saltik: We are new on the Detroit design scene. I was once constantly on the move, but recently decided to move here permanently. This raw, comeback city of Detroit harbours a whole lot of creativity and it is inspiring to be a part of that. "Form&Seek" has always been about the process and about celebrating the story behind the object. Finding designers and doers in the city who thought like us made the decision an easy one.
An object by you, the "OP-vase", is part of the World Wide Things Collection. What is special about it?
Bilge Nur Saltik: The vase was produced by hand in collaboration with Turkish artisans in Istanbul.
I wanted to design an unusual object that brought a bit of surprise into our daily life.
This series is part of a larger series entitled "OP-jects" (optical objects). Capsule shapes are designed to create the impression of a bouquet with just one flower through optical distortion by multiplying the colourful petals inside the domed vase. The kaleidoscopic effect of the glass magnifies its contents and gives the illusion of multiple abstract plants.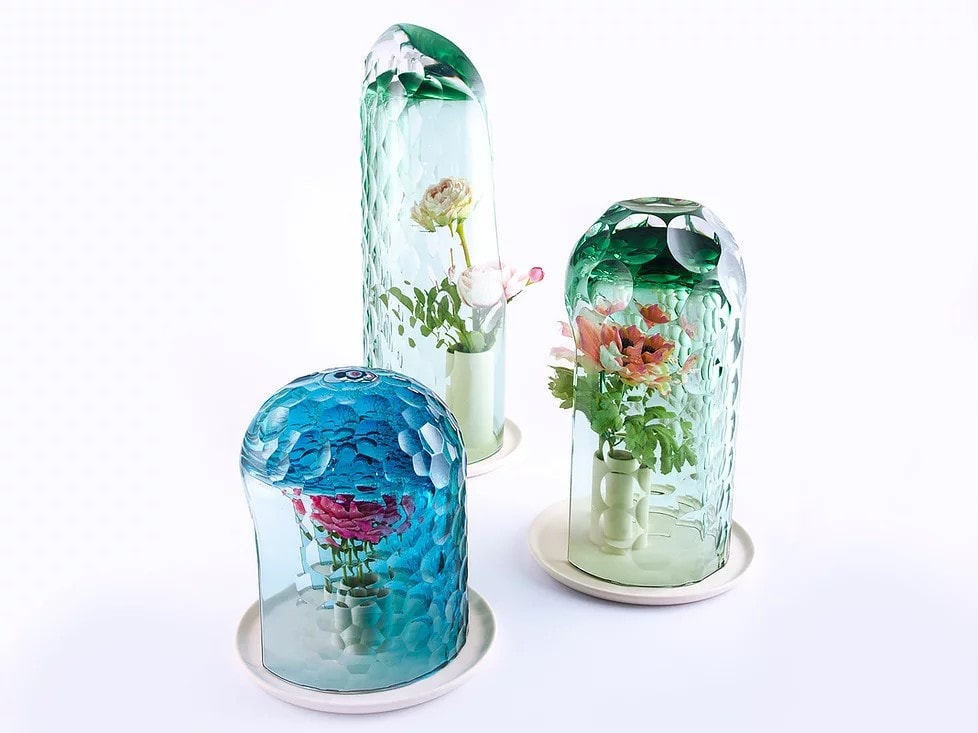 The collection consists of three vases of different sizes, each with its own individual pattern in thick, hand-blown glass and shaped with precision to produce the desired effect. Change your perspective on the vase and the shape of the individual flower becomes a bouquet but with a single, congruent shape remaining.
Where in Detroit do you find inspiration?
Bilge Nur Saltik: There are examples of beautiful architecture right across the city. Even if the residents or functions have changed during the years of crisis, those buildings remain strong in all their glamour. I like discovering new corners of the city each day.
Your café recommendation?
Bilge Nur Saltik: My new favourite is the Ochre Bakery (ochrebakery.com) for coffee and good cakes. I also love a casual drink at Shipping Co. (detroitshippingcompany.com) when the sun is shining.
---
About "OP-vase" Collection
Year: 2016
Material: Glass, ceramic
Measurements of glass: h 35 cm, d 15 cm
Weight: 3 kg
Category: Product Design
Designer: Form&Seek – contact per email or phone +1 313 356 6404
Producer: Form&Seek
Joined WWTC: 2019
Purchase
Buy online at Form&Seek here
Price in € (incl. Tax): 220,- (Status Spring 2019)
---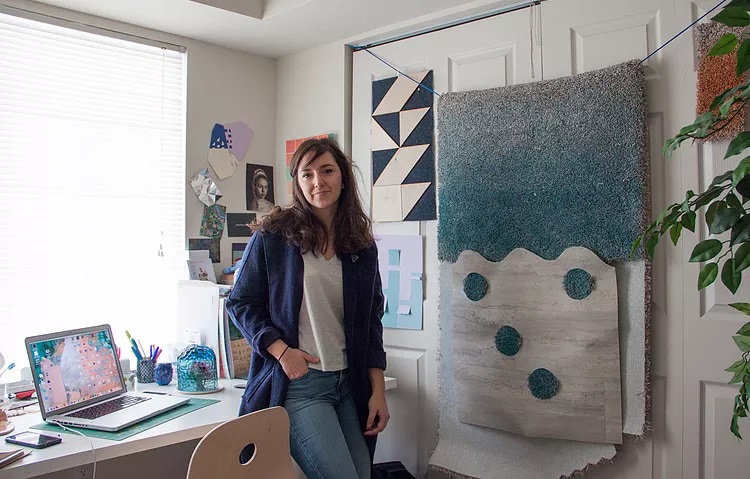 In October 2018 Bilge Nur Saltik became the Chief Creative Officer of the Form&Seek design studio and collective.
Phtos: Form&Seek