Designed with flexibility in mind, Sunday consists of two asymmetrical curved sofas and a compact armchair: an upholstered system designed to occupy the centre of the room, creating an island for conversation and relaxation.
For the Salone del Mobile 2023 Poliform worked, among others, on the theme of free composition in space, presenting flexible and highly adaptable solutions. This was the starting point of the design reflection by architect Flaviano Capriotti who, for the Italian company, designed Sunday, a system of upholstered furniture that relates to different types of environments: suitable for narrow and fluid spaces, or for living in the centre of a room without any relation to the walls. Sunday is composed of two asymmetrical curved sofas and a compact armchair that create an informal conversation island to emphasise emblematic moments of relaxation and shared wellbeing, identified in a Sunday tea or coffee.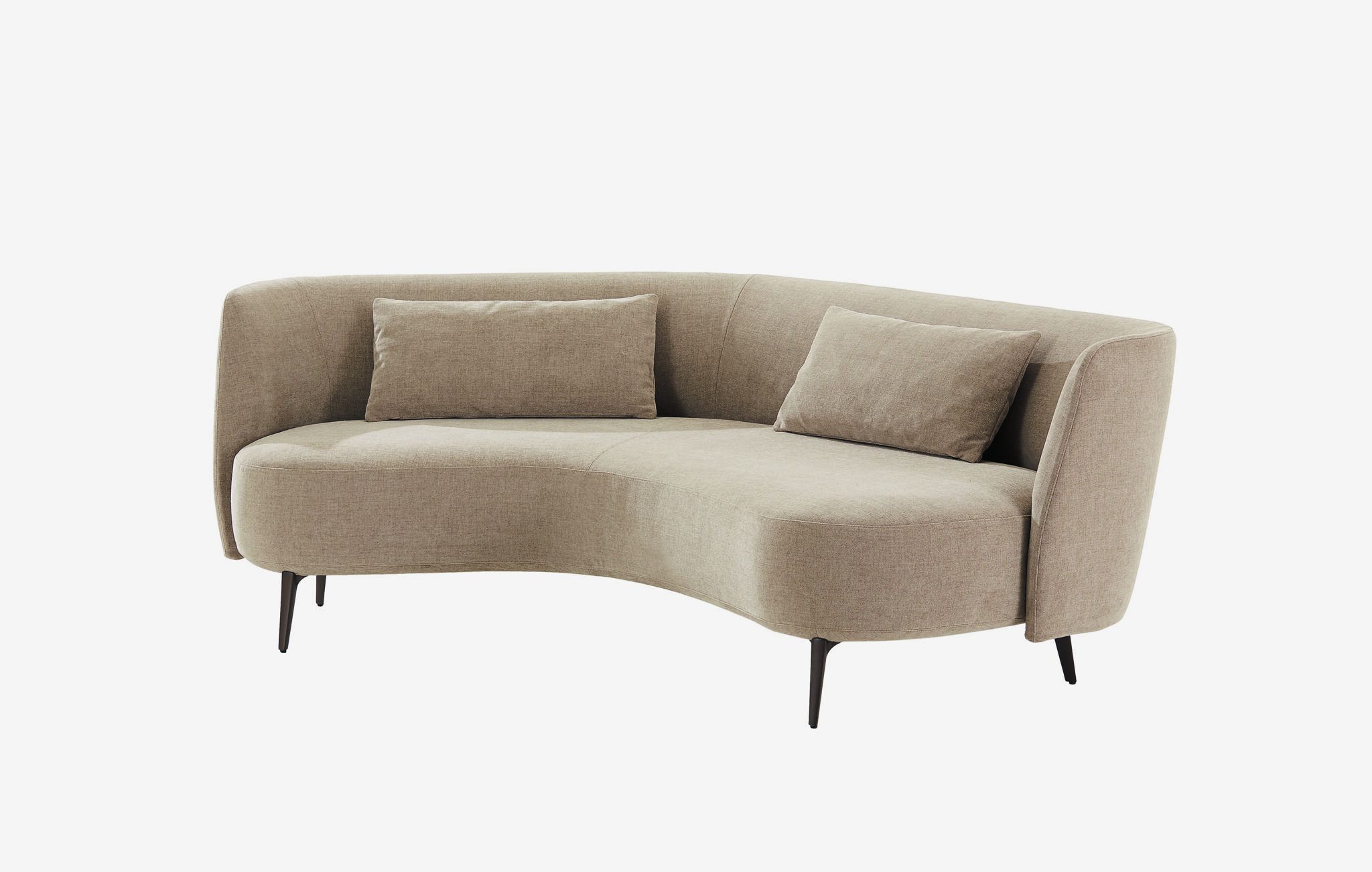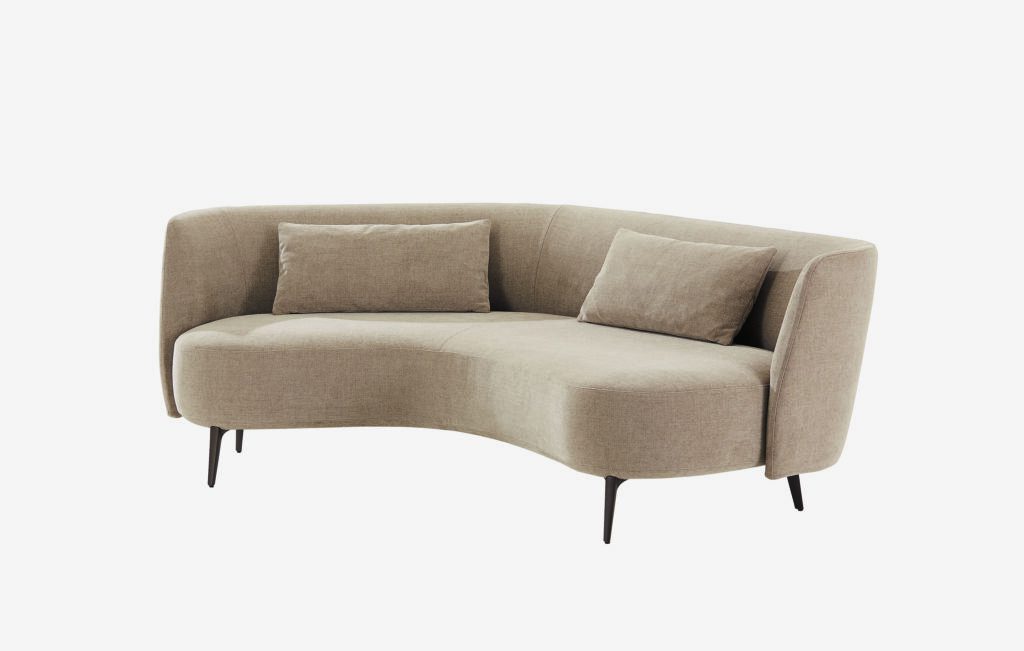 With its enveloping and sinuous lines, as well as its protective shape like a shell, Sunday stands out for its ability to design and define small rooms in large spaces, like interconnected but independent islands. At the same time, Sunday upholstered sofas are also an ideal solution for characterizing smaller home environments. Comfortable and elegant, the sofas have seats of different depths, while the small armchair has a low, enveloping back as well as a composed but relaxed seat.
The Sunday project is a reference to the atmosphere of intimate conviviality typical of Sundays. I wanted the seats to be suitable for informal conversation, flexible but at the same time elegant, ideal for different environments"

Flaviano Capriotti
Finishes
Sofa and armchair with structure in wood and wood-derivative products. Feet in cast aluminium mat painted brown nickel. Backrest and seat in multi-density polyurethane, pre-cover in cotton canvas. Optional cushions in cotton canvas and down. Removable cover in fabric or leather.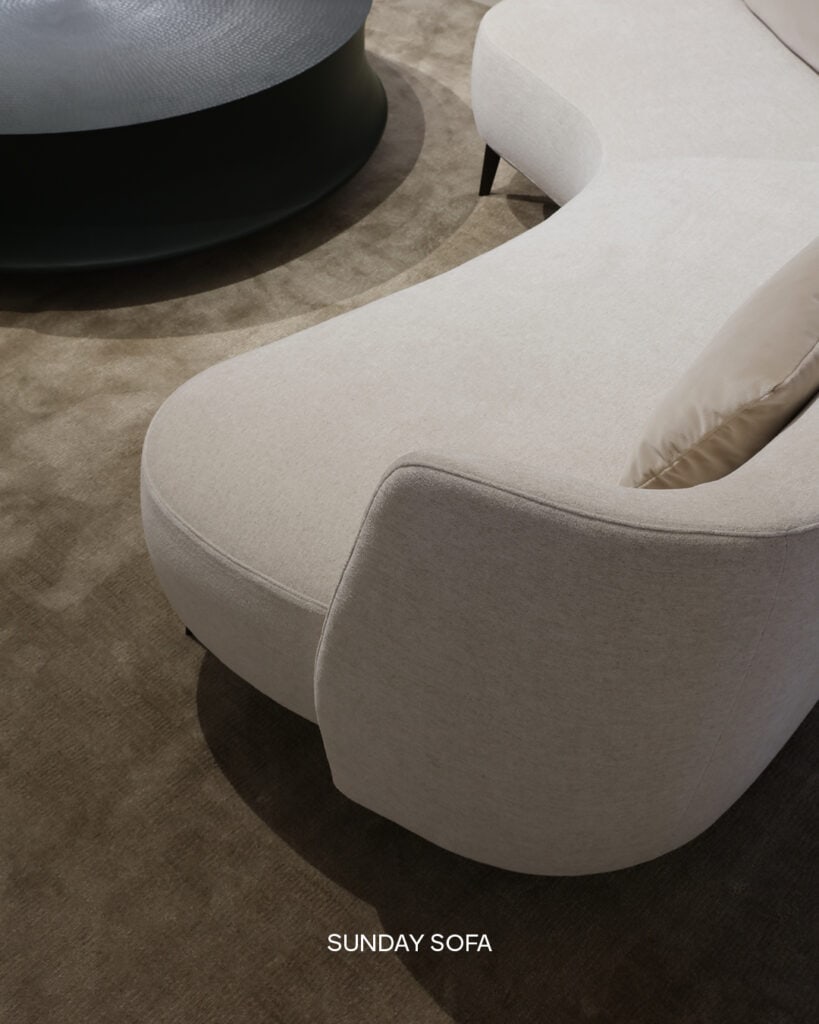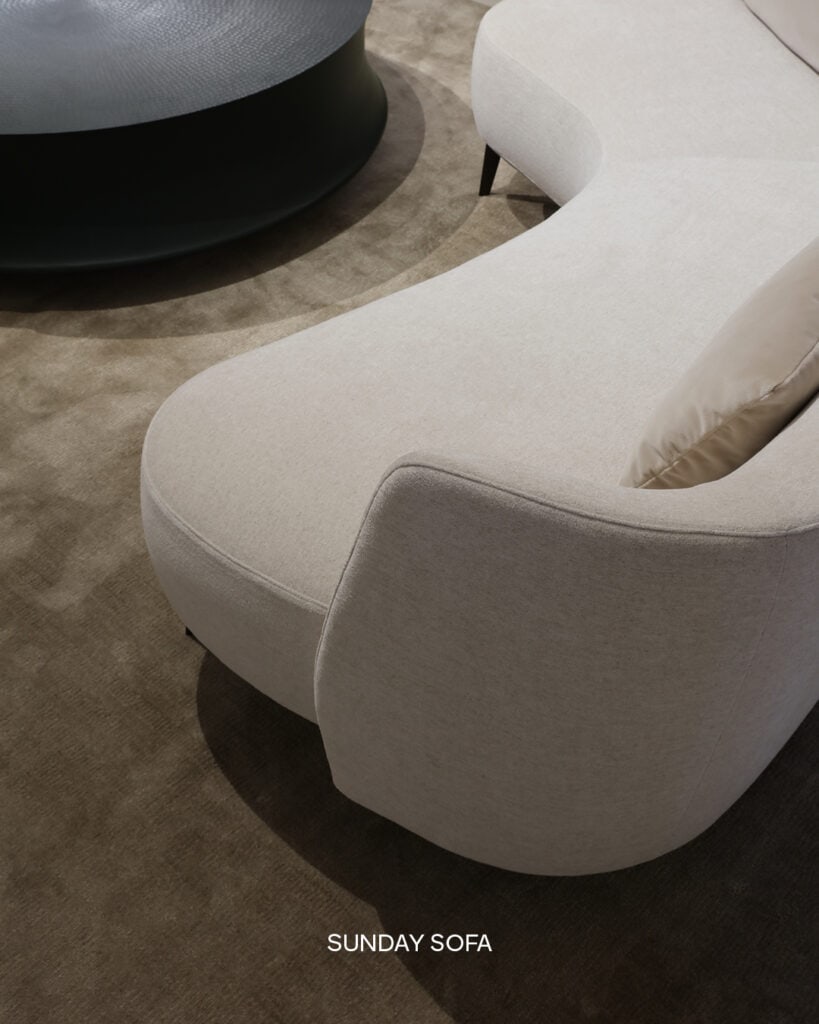 ABOUT FLAVIANO CAPRIOTTI ARCHITETTI
FLAVIANO CAPRIOTTI ARCHITETTI is a multidisciplinary design studio based in Milan, operating in the fields of architecture and interior and product design. With a degree in Architecture from the Politecnico di Milano, Flaviano Capriotti has been working in the luxury residential design and hospitality sector since 1998, having spent a large part of his career involved with Antonio Citterio & Patricia Viel; a particularly valuable period of time on both a professional and human level, in which for 20 years he directed and coordinated projects around the world, including the birth and development of the hotel project for the Bvlgari brand with hotels in Milan, Bali, London, Beijing and Shanghai, as well as Alain Ducasse's Rivea restaurant in London and the W Hotel in Saint Petersburg. Recent and ongoing projects that deserve a mention include the new Bulgari Suite at the Bulgari Hotel Milan, the Poliform Cafè at the Inverigo headquarters, the Mio Bar and the Pellico 3 restaurant at the Park Hyatt Milan, the Faloria Mountain Spa Resort in Cortina and the new Andrea Aprea Milano restaurant at Fondazione Rovati in Milan. Projects that are underway include a new headquarters in Kuwait and residential projects in Italy and abroad.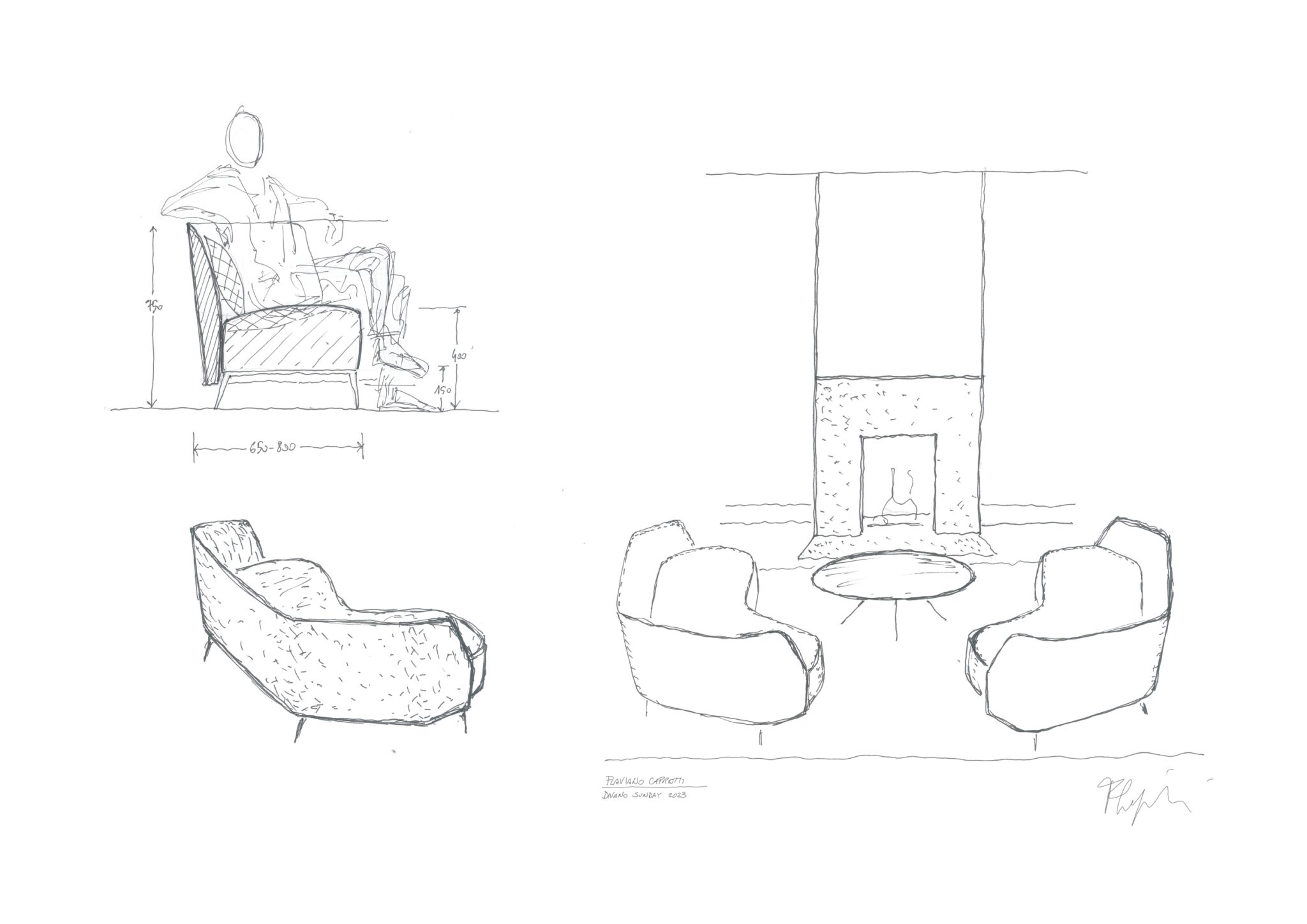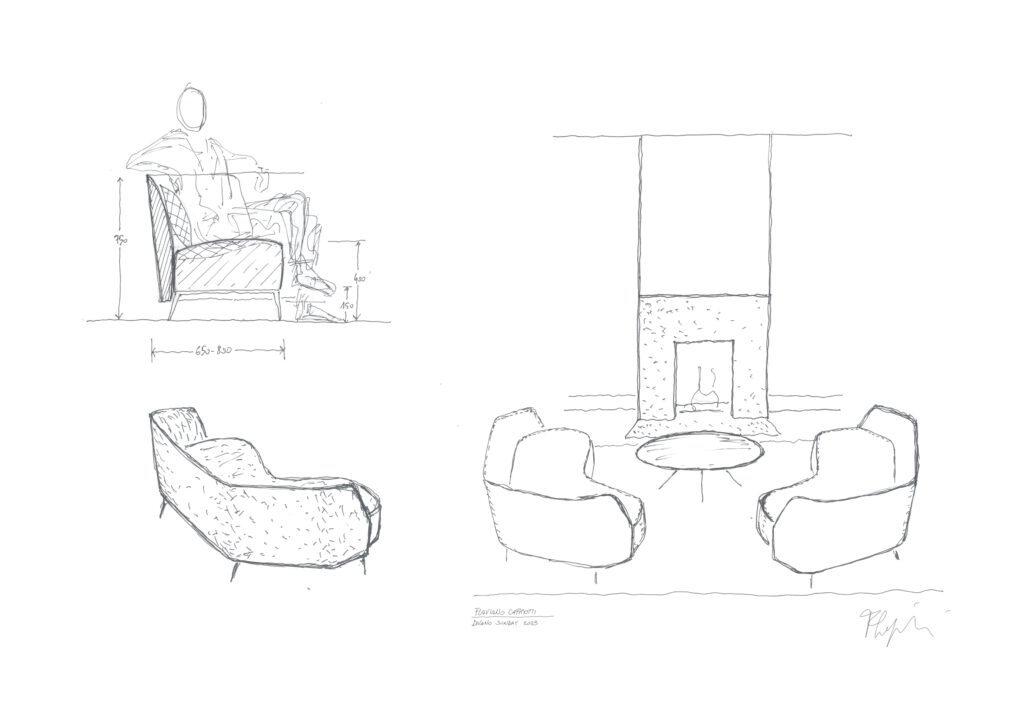 ABOUT POLIFORM
Poliform is one of the most significant realities in the furniture world for design quality, project excellence and innovation. It proposes furnishing collections for every area of the home – systems, complements and kitchens with a unique and recognisable style. With a global presence, Poliform is first and foremost a company of people. The human dimension is the measure of design, production and relationships – today as it was in 1970, when this family history, even before it was an entrepreneurial one, began. Poliform was founded on the initiative of cousins Alberto Spinelli, Aldo Spinelli and Giovanni Anzani, who transformed the family craft business founded in 1942 into a modern industry. The new name, Poliform, marks a departure from the past, suggesting flexibility, simplicity, elegance and openness to the future.