The Colorful Crew comprises Nina Greif-Reitzenstein and her team. As the creative brain behind the brand, Nina talked to us about her love of paper and fashion, where she finds inspiration for her designs and what zest for life means to her.
Nina has achieved what others spend a long time working towards: she's packed all of her interests into one job. In her suitcase she's got her fashion studies and product development for the fashion industry, art and illustration, and her many years as a stylist for films, TV and theatre. As a former Waldorf student, her love of paper emerged early on in life. At some point she asked herself: "Why don't I print my artworks onto items of clothing that I like and wear every day?"
And that's how The Colorful Crew came about – as a result of her life experiences and various career paths that she joined together. And that's why Nina is also really bloody happy.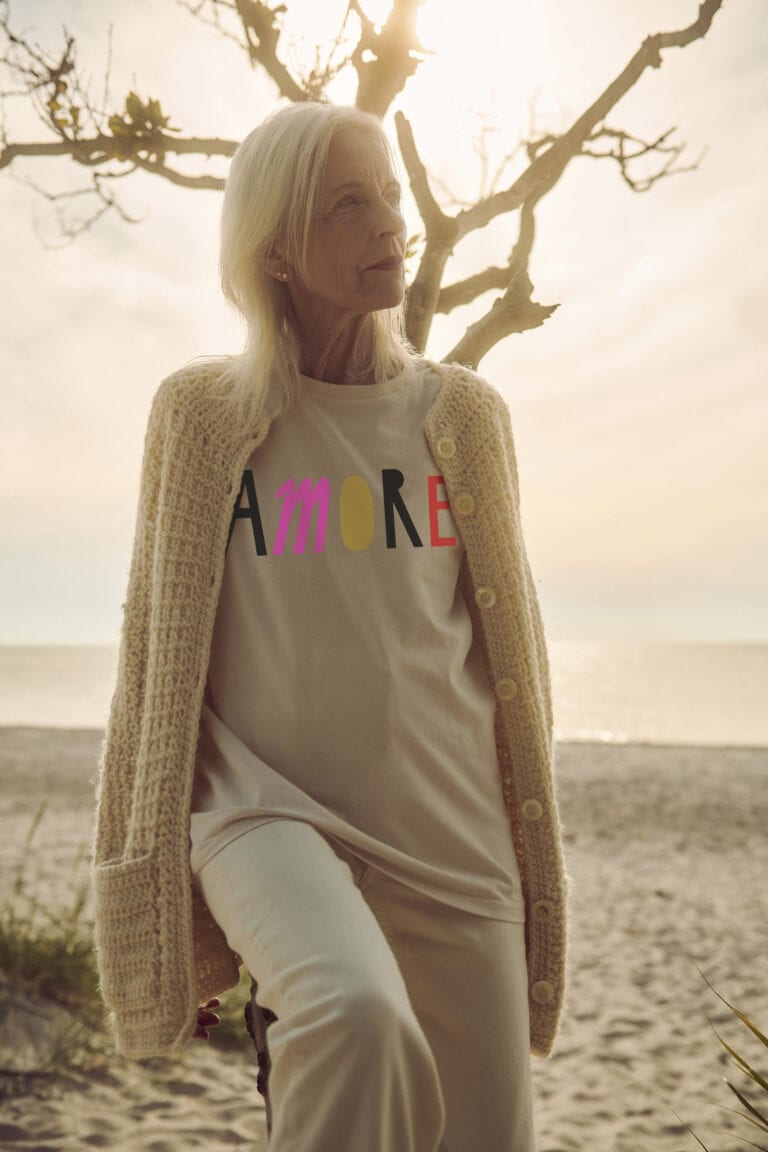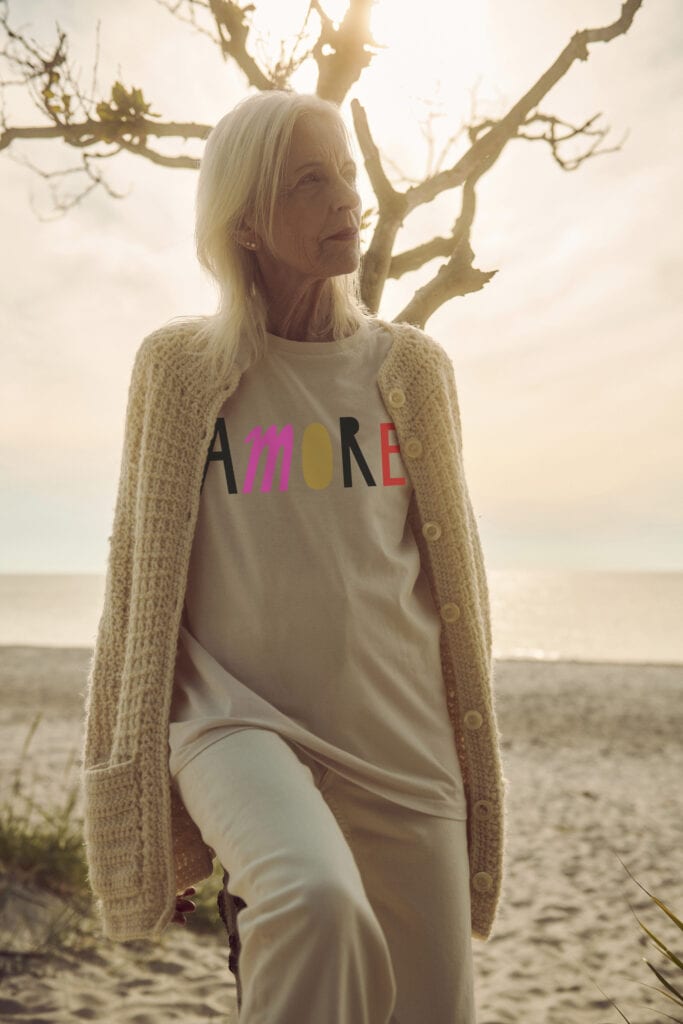 She takes inspiration for her designs from everywhere, wholeheartedly in keeping with her favourite phrase: "I'm inspired by all things that matter." So above all, everything that has meaning in her life – travel, art, picture books or other artists. But if we were to talk about time periods, the sixties would definitely be her source of inspiration – not the flower power hippies but the classic hippies. Basically, how people like her parents would have dressed every day. Other than that, she's inspired by her own life – her family or female empowerment. Ultimately, all the things that matter to her.
And it's precisely this inspiration that Nina's currently packing into a great number of musings. Musings for The Colorful Crew. She is the creative thinker behind the brand and is currently already planning the next shoot, formalising ideas for Christmas and then the spring/summer collection after that.
"That's why I like jogging so much. I come home afterwards with loads of new ideas. Just like that."
When we ask Nina what she associates with nagomi, the Japanese way of living in harmony and with zest for life, she is quick to answer. For her, zest for life is a condition of the heart – lightness, connectedness, her children, her friends, her partner. Feeling as if her heart is going to overflow. It might happen when she's sitting in the car, it might happen when she's on the phone, or it might happen when she's reading something to her children. Simple moments that fill her heart – whatever the context may be.
"And when you experience this moment of love, pride, happiness or zest for life – you have to appreciate that specific moment. When we're stressed, these moments are easily forgotten, so then we need to pause, observe and retrieve the lovely memories."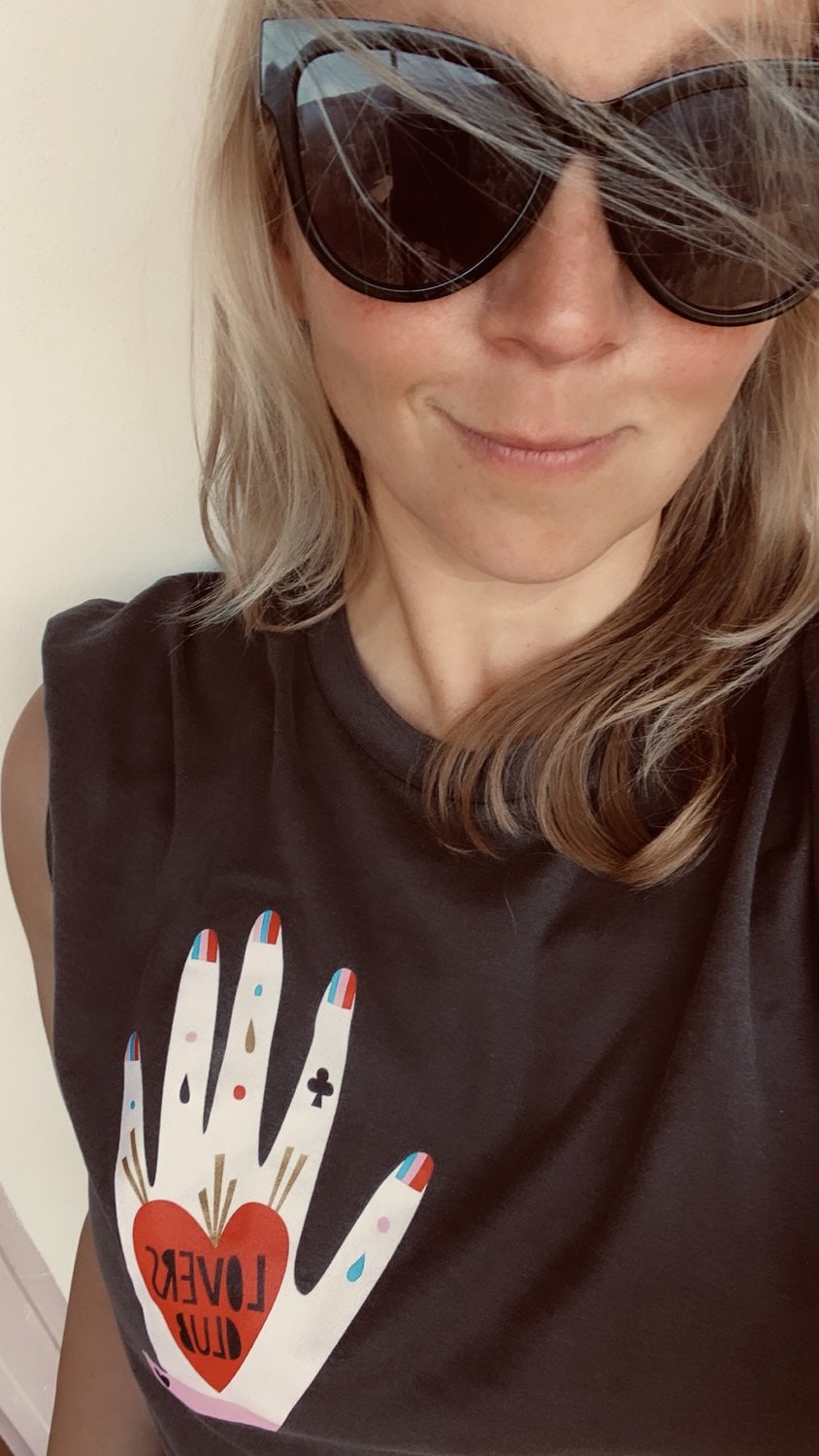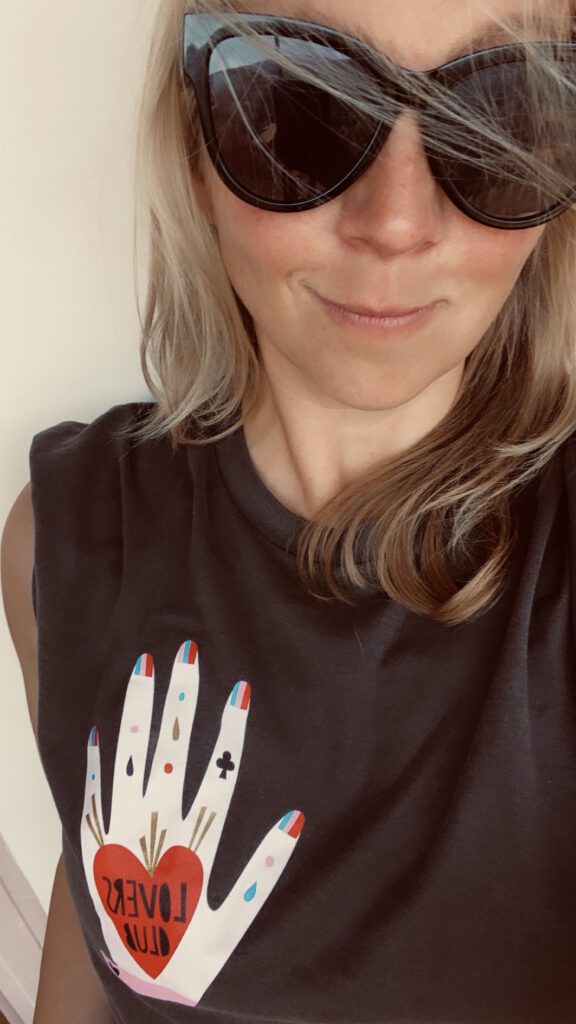 Nina Greif-Reitzenstein & The Colorful Crew
For her fashion brand, Nina adds brightly coloured and handmade paper art to high-quality organic t-shirts, sweaters and accessories. Nina's designs are fresh and modern ready-to-wear pieces that people enjoy wearing. If you'd like to have her paper-based artworks themselves, you can buy those as well.