Inspired by Victorian bathroom worlds, pop art and children's drawings: Liquid, Tom Dixon's first bathroom collection, gives bathrooms a distinctive look – in private homes as well as hotels.
With Liquid, VitrA Bad, one of the world's leading manufacturers of complete bathroom worlds, continues to expand its successful collaboration with internationally renowned designers. The collaboration with Tom Dixon proved to be a perfect match, as VitrA Bad and the renowned British designer share a vision: both strive for innovative, unique designs that retain their appeal for many years to come. Their joint bathroom collection should be modern, but not subject to fleeting trends. This is how Liquid was born: a distinctive, timeless and comprehensive collection of sanitary ceramics, tiles, furniture, fittings, shower systems and accessories.
"I don't see the point of hiding functionality".

Tom Dixon
"Good design creates new opportunities. If the core elements fit, you can build on them and develop further designs," emphasizes Erdem Akan, Design Director at VitrA Bad. This principle also applies to Liquid: the individual elements work just as perfectly together as they do as individual pieces.
In designing his first bathroom collection, Tom Dixon benefited from VitrA Bad's extensive experience and highly specialized in-house design team. The company's innovation center and modern production facility enabled him to develop new design approaches to the complex manufacture of bathroom products.
Victorian craftsmanship meets "expressive minimalism"
For Liquid, Dixon was particularly inspired by Victorian baths: "With their massive fixtures, they convey a sense of permanence, which I like a lot. Their aesthetic is closely linked to British engineering and craftsmanship, which has greatly influenced the development of modern bathrooms." The fact that porcelain clay is readily available and extremely durable was particularly appealing to the designer from a sustainability perspective. He was equally excited by the material's transformability: "It's fascinating how a piece of gray, greasy earth can turn into something so white, clean and shiny."
Bucking the current trend toward sleek designs, Tom Dixon has given his Liquid series softer, more voluminous shapes. He characterizes the look as "expressive minimalism": "I wanted the collection to look like a child's sketch of a sink or faucet," he outlines his design principle, "with clear logic and simplicity in appearance and use." Thus, Liquid also convinces with optimal functionality: the faucets can be operated intuitively, and the rounded edges ensure safety in the bathroom. At the same time, the smooth contours of the ceramic elements are easy to clean.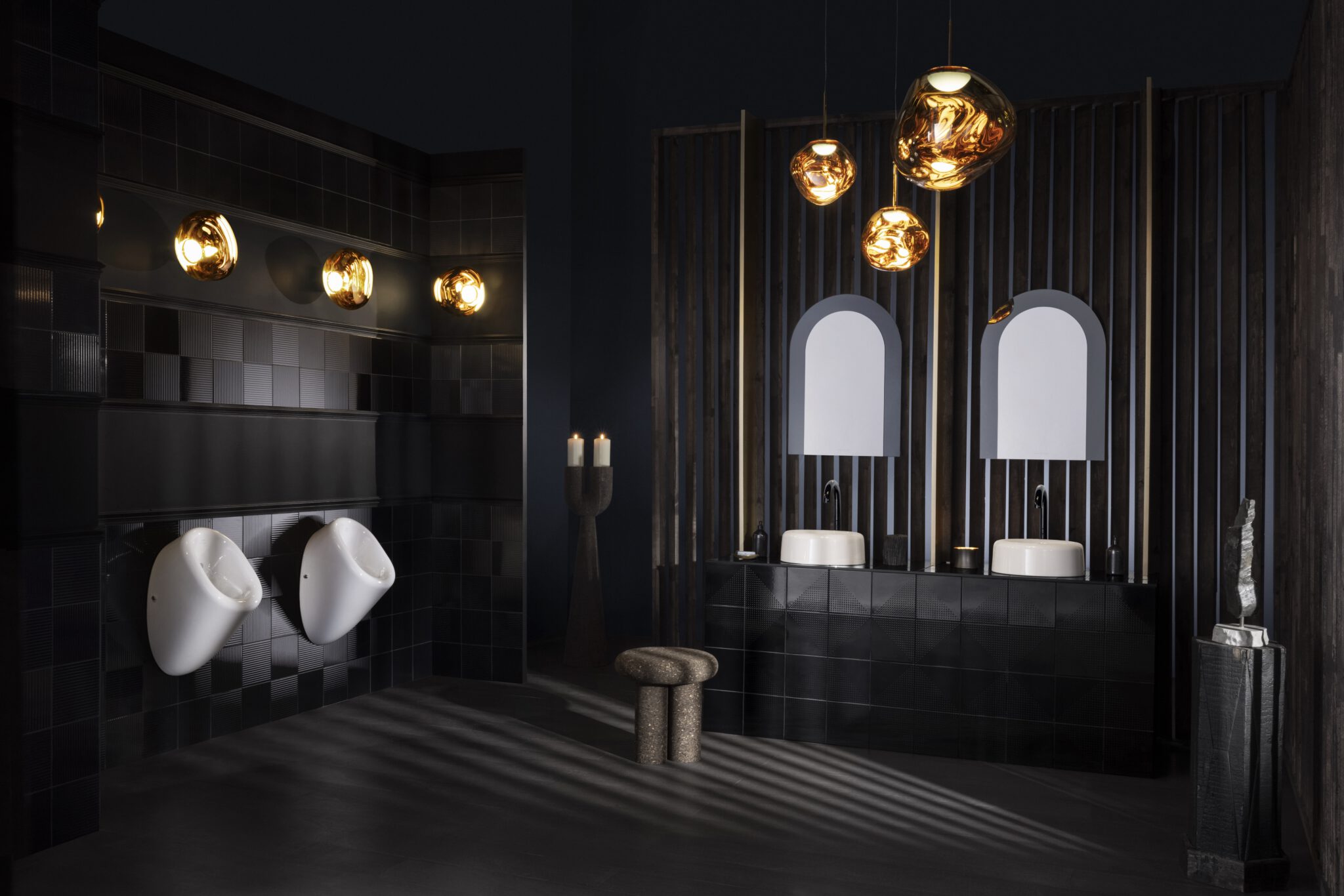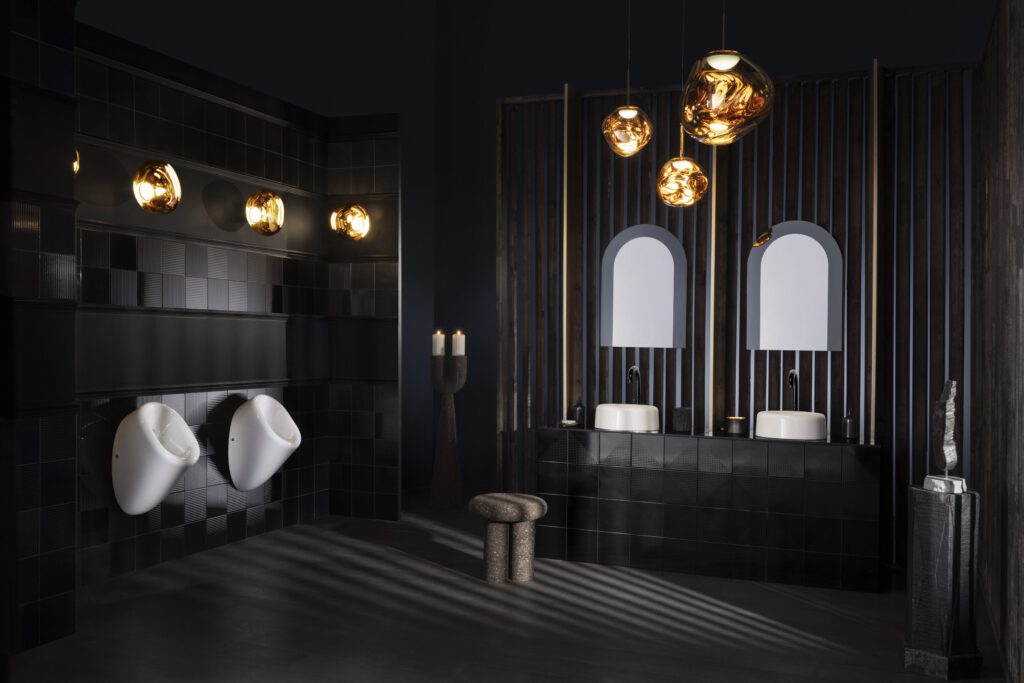 White bathroom ceramics and striking fittings
The bathroom ceramics, deliberately kept exclusively in white, have been combined by Dixon with various materials: fluted glass and metal mesh, for example. Faucets and shower heads are available in a choice of chrome or an unusual glossy black. The range also includes striking wall tiles, although these are not part of the portfolio in Germany.
Liquid can be used entirely according to individual wishes: in private bathrooms as well as in hotels, restaurants or offices. All elements, including a urinal, a bidet and a touchless faucet, blend harmoniously into any environment. "Liquid is a bathroom collection from a single mold – and we are delighted to be able to extend our tradition of collaboration with renowned designers to include this innovative collection by Tom Dixon," explains Markus Bieletzki, Head of Marketing Central Europe at VitrA.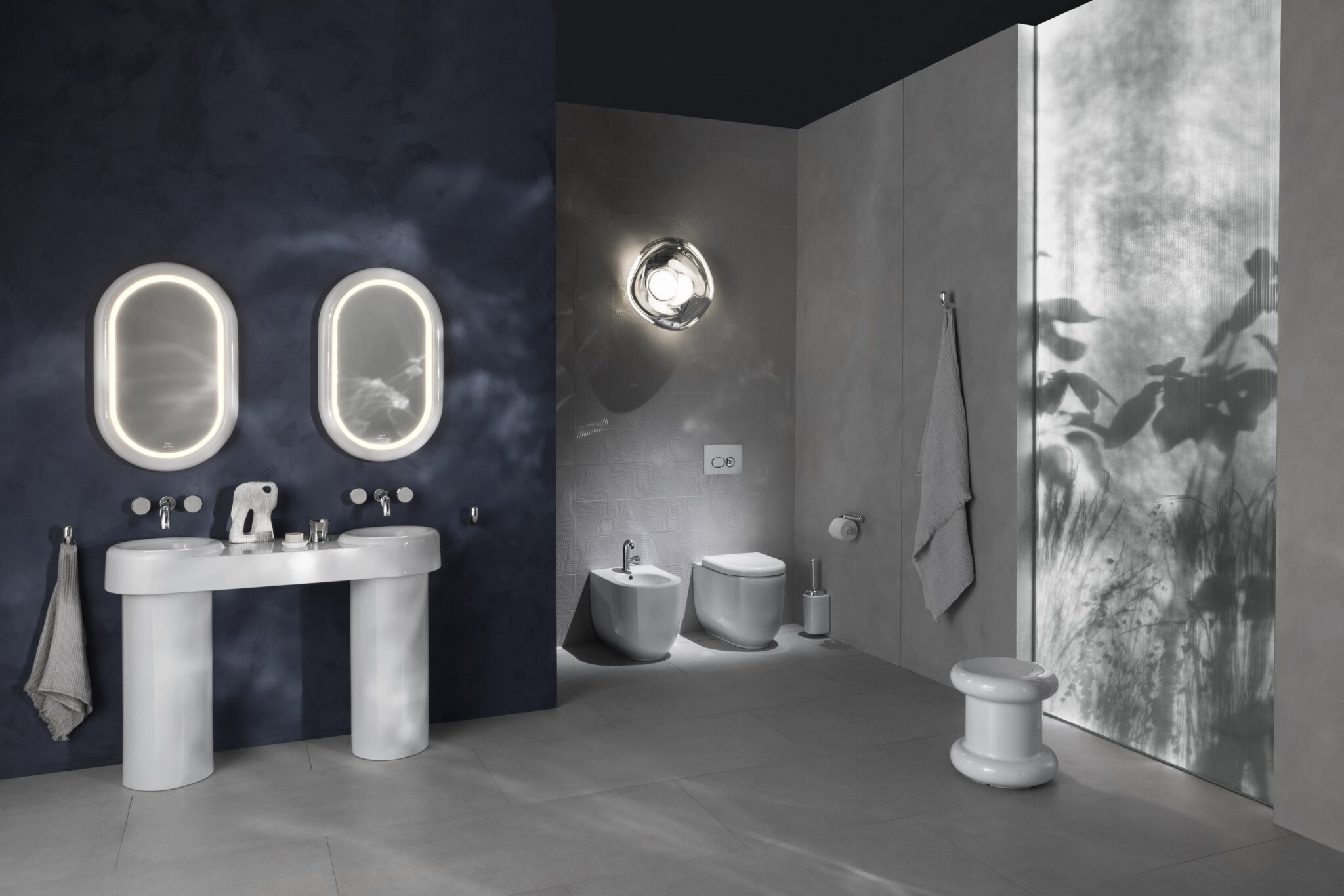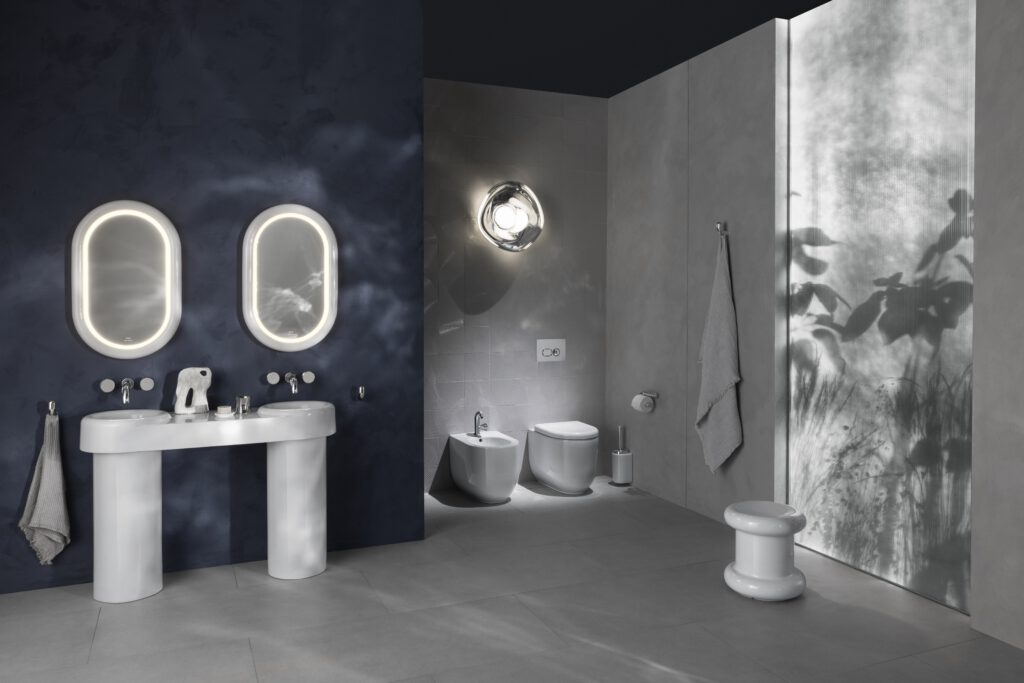 Photos: Peer Lindgreen
About Tom Dixon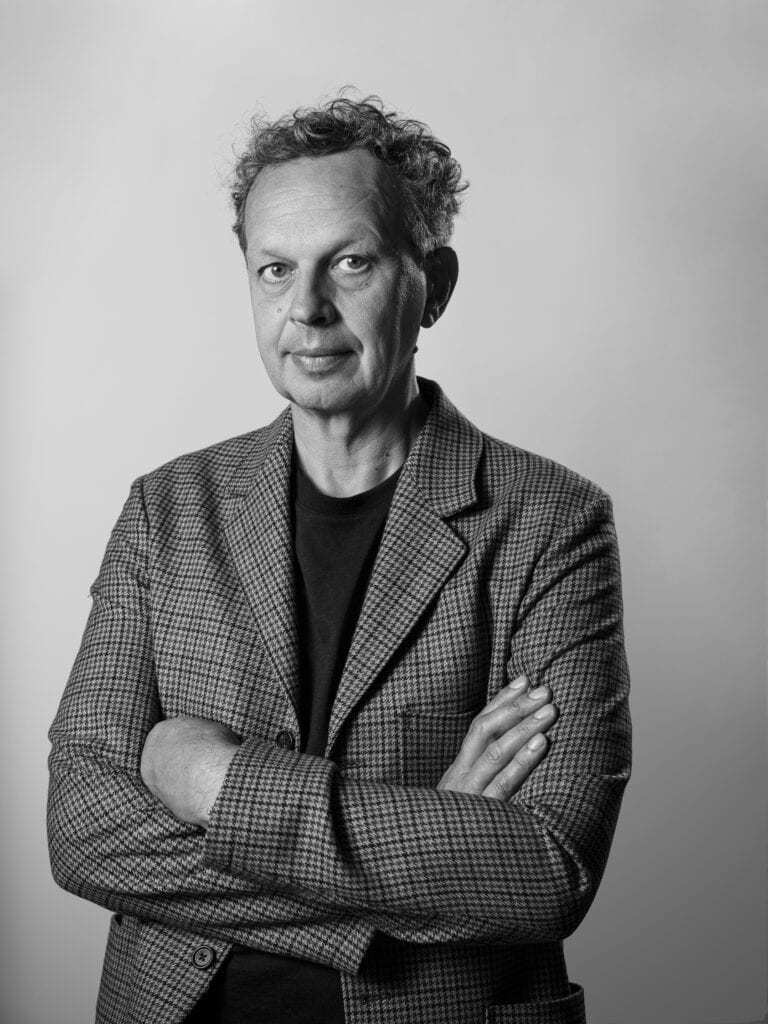 His designs have made him famous worldwide: Tom Dixon, born in 1959, has worked with brands such as Adidas, Asplund, Cappellini, Foscarini, Habitat and Ikea – and has now designed his first bathroom collection, "Liquid by Tom Dixon", for VitrA Bad. Inspired by Victorian bathroom worlds, pop art and children's drawings, it continues Dixon's unusual design language: with round shapes, timeless, fearless, expressive, extravagant and minimalist at the same time.
Photo: Tilki Yapim
The British designer's curriculum vitae is also unusual. He dropped out of the Chelsea School of Art to earn his living as a bass player in a funk band. In the early 1980s, Tom Dixon began assembling chairs from found objects – including on stage. He very quickly had his first successes with his work. His development into an industrial designer was evolutionary and largely self-taught; his approach was always instinctive rather than shaped by formal guidelines. In 2002, he founded his own studio in London, from where he continues to surprise design lovers around the world with new creations such as the lamp series "Melt" or the furniture series "Flame-Cut" with chairs, tables and couches made of solid steel. Today Tom Dixon is one of the most famous designers of furniture, lighting and accessories of the present, his designs are in the Museum of Modern Art, the Victoria and Albert Museum and the Centre Georges Pompidou. The Tom Dixon brand is present in 90 countries, with studios in cities such as New York, Los Angeles, Hong Kong, Tokyo and Beijing.
About VitrA Bad
VitrA Bad stands for high-quality bathroom equipment from world-renowned designers. The company is one of the few global brands that offer complete bathroom worlds: from sanitary ceramics and furniture to faucets, shower systems, bathtubs and tiles.
The VitrA Bad design team develops and realizes new collections mainly in collaboration with top international designers, including Tom Dixon, Sebastian Conran, Indeed, Ross Lovegrove, Inci Mutlu, Nexus, NOA Design Group, Pentagon Design, Christophe Pillet, Pilots Design and Mattheo Thun.
VitrA Bad is part of the Turkish Eczacıbaşı Building Products Group, for which the issue of sustainability is a priority at all levels. In 2011, VitrA Bad became the first manufacturer of sanitary ceramics to be certified with the Type III declaration according to ISO 14025 for sustainable energy and resource use. In 2014, the company's own sustainability management system "Blue Life" was awarded the European Environmental Award as a particularly far-sighted, innovative and responsible company.
VitrA Bad >>