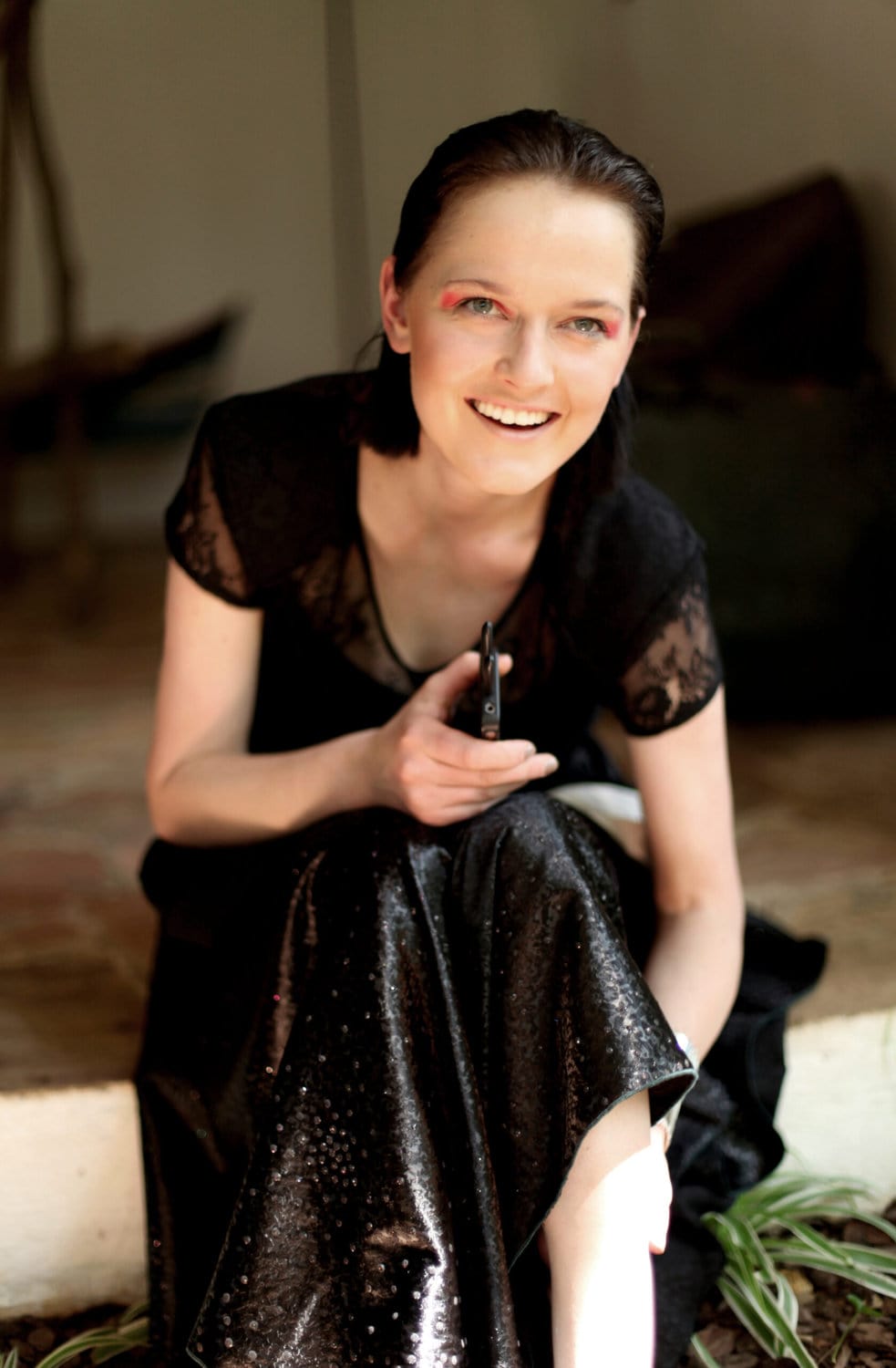 Austrian designer Eva Poleschinski founded her own label at the young age of 23. She loves finding inspiration in foreign countries and cultures for the presentation of her collections. For this reason, she shot her current collection "Colours" under the eccentric influence of Iceland, the land of geysers and fairy tales with elves and trolls.
Designer Eva Poleschinski shot her latest collection in one of the most picturesque locations in Iceland, and let the colours of the island flow into her designs.
It was shot in Landmannalaugar, one of the most picturesque locations in Iceland. The internationally successful designer enjoyed the magical silence that rules over this place shrouded in legend. Eva combined the wonderfully intense colours of Iceland such as blood red, dark grey or mustard yellow with the pastel tones rosé, beige, silver grey or soft green in a fascinating manner. Various materials such as velvet, leather and silk as well as elements made of tulle were brought together with the finest handicraft. Highlights are often her elaborately designed embroidered elements as well as sparkling crystals.
Photographer: Oliver Rathschueler Concept, Production & Styling: Eva Poleschinski Hair & Make Up: Ástrós Erla Benediktsdóttir Models: Urður & Ólöf @ Eskimo Models Shooting Assistants: Þórhildur Bergljót Jónasdóttir, Þorsteinn Þór Jóhannesson Postproduction: Marlene Rahmann Location: Landmannalaugar Iceland Special thanks to: Corinne Falkenheiner & my team!