Electrical muscle stimulation (EMS for short) has been used successfully in medicine and rehabilitation for years, as it is a training method that is particularly easy on the joints. The Körperschmiede team works with the latest and wireless EMS technology.
Comprehensive, holistic fitness training
This is one of the most effective training methods you can find on the fitness market. Originally from therapy, this training variant has developed into a comprehensive, holistic fitness training in recent years. With this form of training, almost all muscles in the body are strengthened by means of low-frequency current impulses. Yes, even the facial muscles are trained, as you will leave the studio Die Körperschmiede with a satisfied smile after each training session!
PLAY NOW!
facebook contest
EMS training is a 15-minute full-body workout that helps you reaching your training goals faster – for everyone, young or old, trained or untrained, woman or man. You can use it as an efficient workout or as a supplement to any sport. EMS is suitable for all ages, no matter what physical shape you are in!
Die Körperschmiede
Die Körperschmiede – these are qualified personal trainers who offer you EMS training at the highest level. Years of experience and knowledge in EMS and personal training are passed on to you in a private training atmosphere, both in practice and theory.
Strength, Endurance, Fascia or Mobility
In addition to its main EMS training offer, the Körperschmiede team will provide you with a comprehensive package of tips and suggestions for solutions. Whether strength, endurance, fascia or mobility, express your wishes and the Körperschmiede trainers will take time for you in the studio and put together the right exercises for you. Exercises that you can easily integrate into your everyday life and thus make your life a lot easier.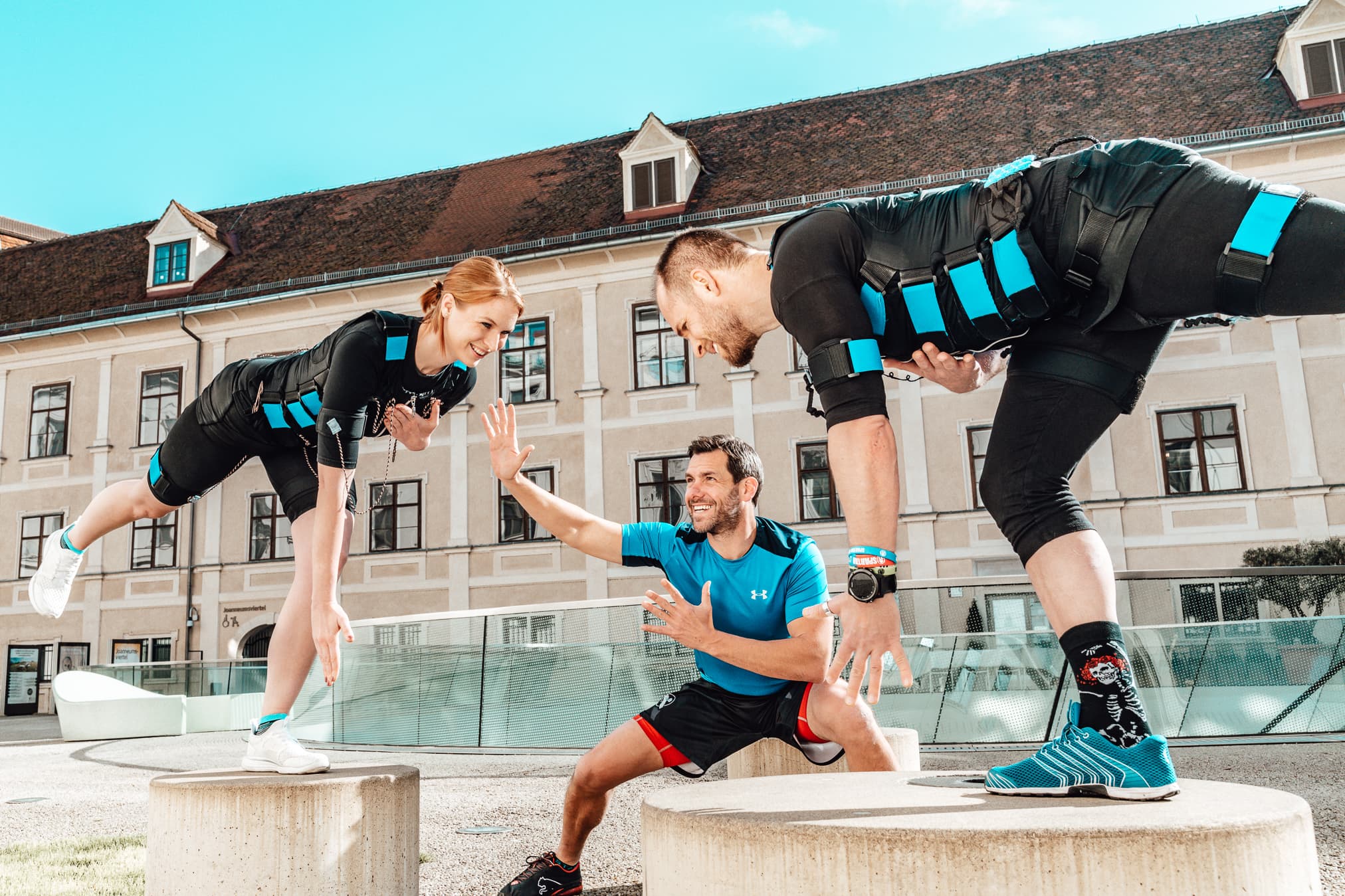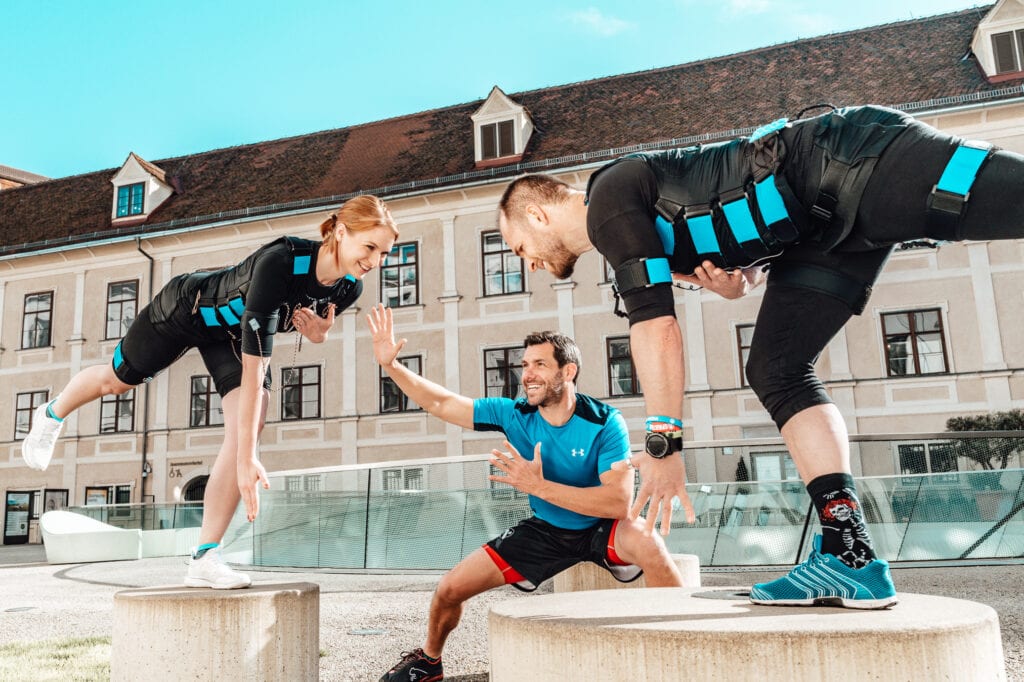 Personal training with electrical muscle stimulation is suitable for people from the age of 18 to old age and inspires with successes for the figure, back and performance in record time. Because: You only have to plan 30 minutes for a training appointment and this 1 time per week.
Latest & wireless EMS technology
Thanks to the latest and wireless EMS technology and the freedom the studio has with this technology, it is possible to offer you a functional workout. This means you can cope with everyday life and you are motivated as you see rapid progress.
Your goals:
Efficient muscle building in the shortest possible time
Training of the hard-to-reach deep muscles
Activation of the metabolism for weight reduction
Efficient tightening of the tissue
Training that is easy on the joints
Pain-free back
Release neck tension
Balance training
Muscle building after injuries and operations
Your benefits
Highly efficient training
Professional personal trainers
Personal support & advice
Max. 2 persons in training
Highest hygiene standards
Individual advice
Discreet atmosphere
Enormous time saving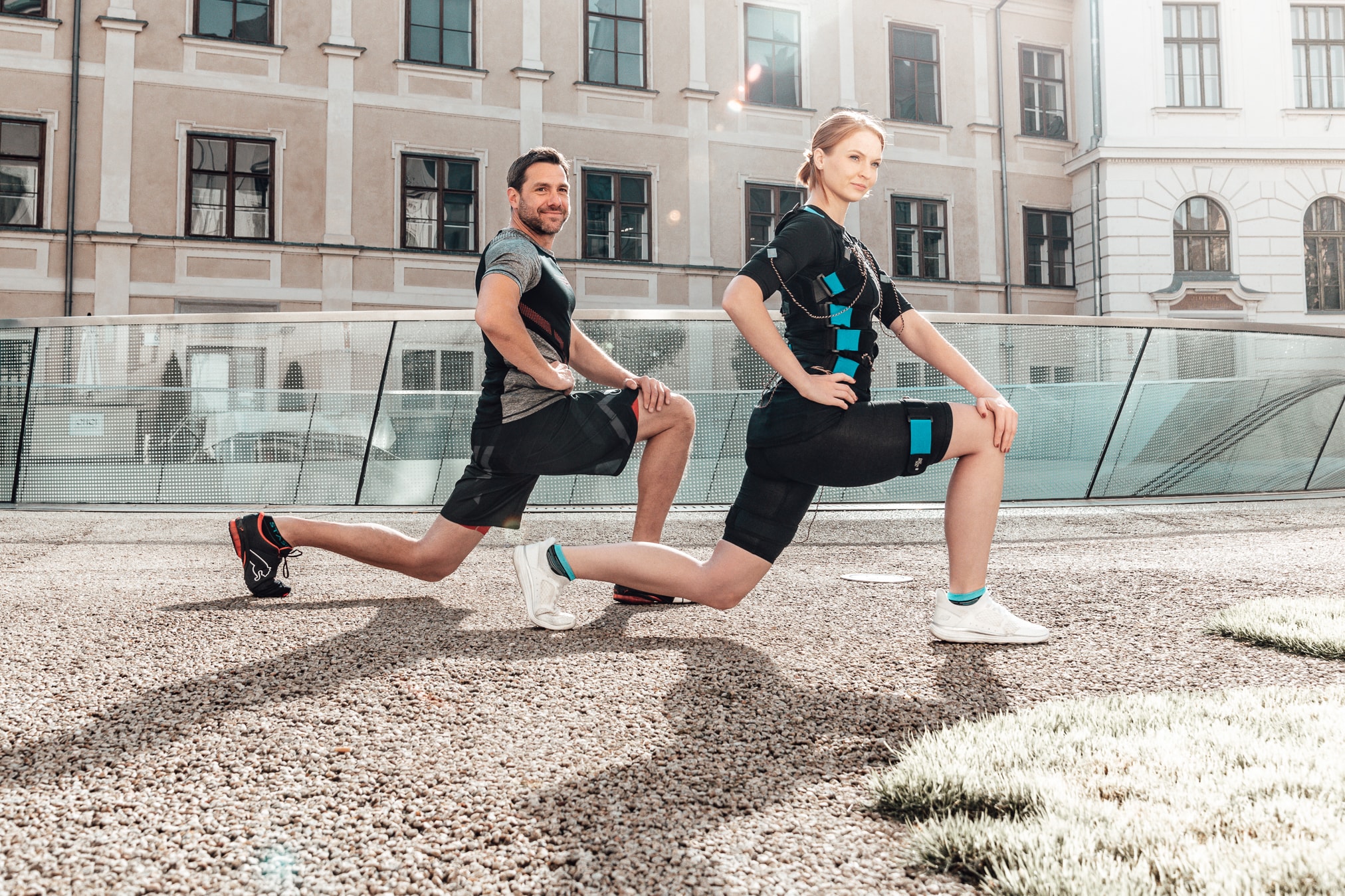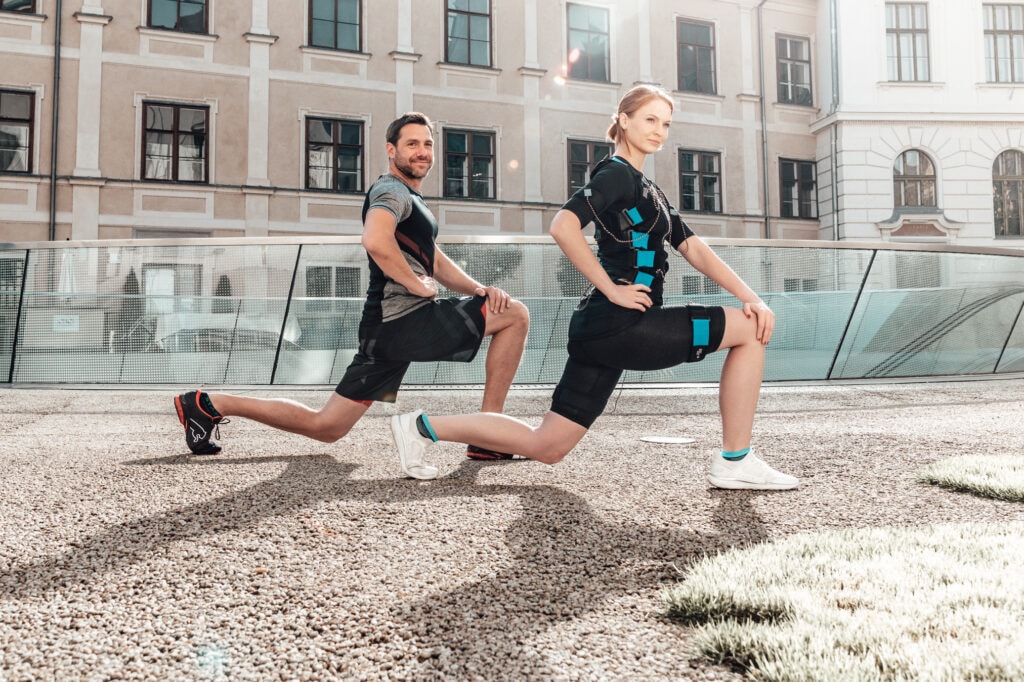 Step by step, Körperschmiede works out your goals with you!
True to the motto:
YOUR VISION IS OUR MISSION!
---
In cooperation with: