IKEA and Rotterdam-based designer Sabine Marcelis are launching the VARMBLIXT collection, which includes Sculptural Lightning-inspired lighting fixtures, uniquely designed serveware, vibrant rugs and more. The collection, designed to interact with both direct and indirect light, became available in February.
The VARMBLIXT collection marks the beginning of IKEA's journey to spark and solidify the curiosity of the many people regarding lighting in their homes. As part of a long-term goal, IKEA wants to encourage a shift in perception from light as "simply functional" to light as "emotional." The collection aims to show how light can change the look, feel and atmosphere of our homes.
From sculptural object to magical spectacle of light
The VARMBLIXT collection consists of, among other things, four lights that will remain in the IKEA range for the long term. The design focus of the collection are those lights inspired by Sabine Marceli's creative ability to play with unique shapes and objects. Lighting highlights include the VARMBLIXT LED pendant lamp with curved tubes of white frosted glass and the VARMBLIXT LED wall mirror, which features a semi-transparent glass plate and a light strip. Both products present a stunning sculptural object when turned off, and transform into a magical display of lighting technology when illuminated. "I wanted to take an unexpected approach to exploring how lighting works in the home – while inspiring people to consider new shapes and elements that fit into different types of interiors and highlight them in a new, bold and artistic way," said Sabine Marcelis.
The infinite donut
The collection also takes up a motif characteristic of Marcelis: the perfect infinite donut. The first series of design objects inspired by the shape of the infinite donut consists of serving dishes available in two sizes and a lamp chosen as a signature product: the VARMBLIXT LED lamp, which combines the vision of art and design, captures the light even better thanks to its curved style. It is versatile, as it can be hung on the wall or placed on the table.
"When the light passes through the orange glass, the soft, donut-like shape shines with a warm glow, It's a magical sight that catches the eye – whether it's on a table or hanging on the wall."

Sabine Marcelis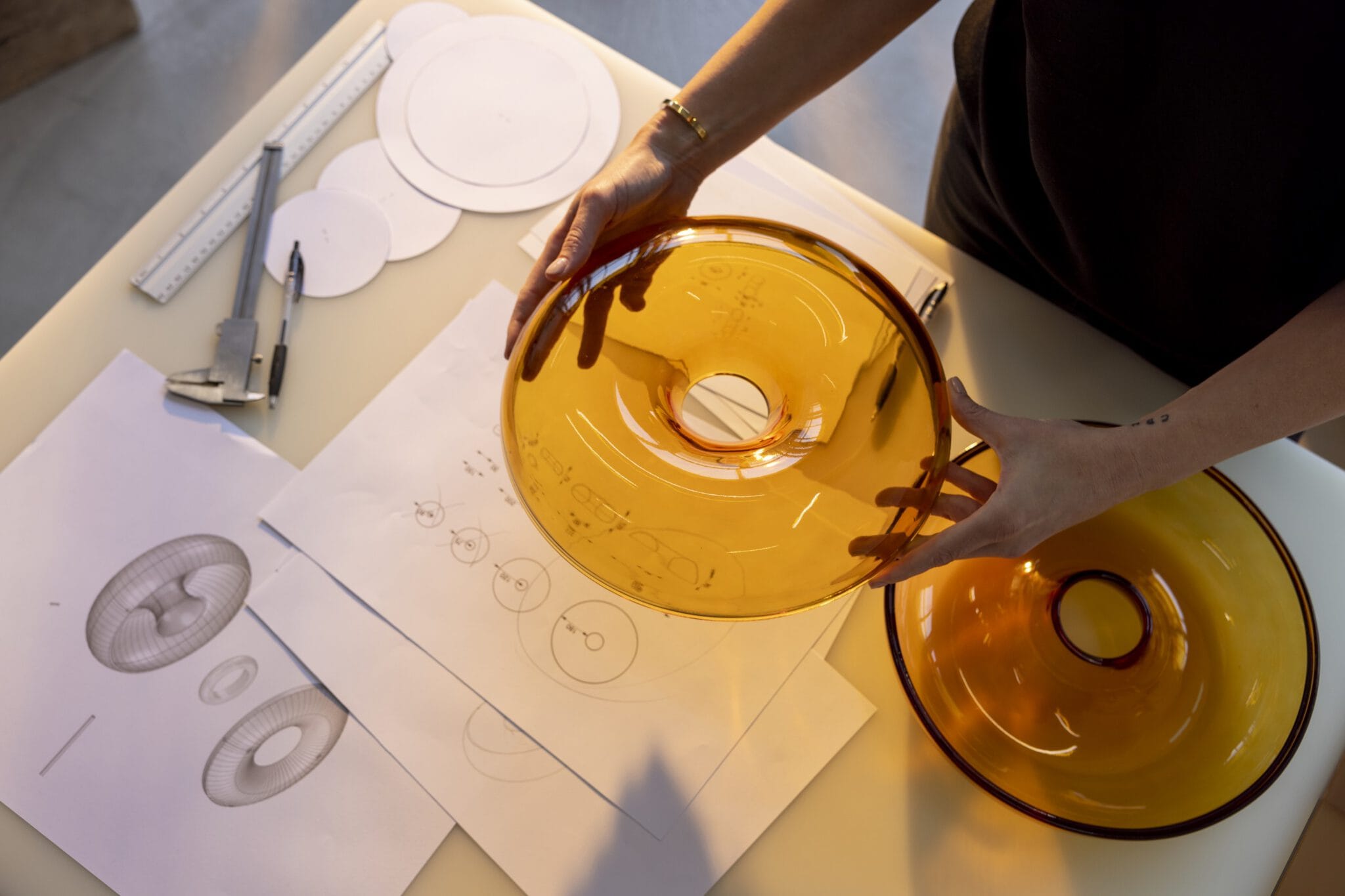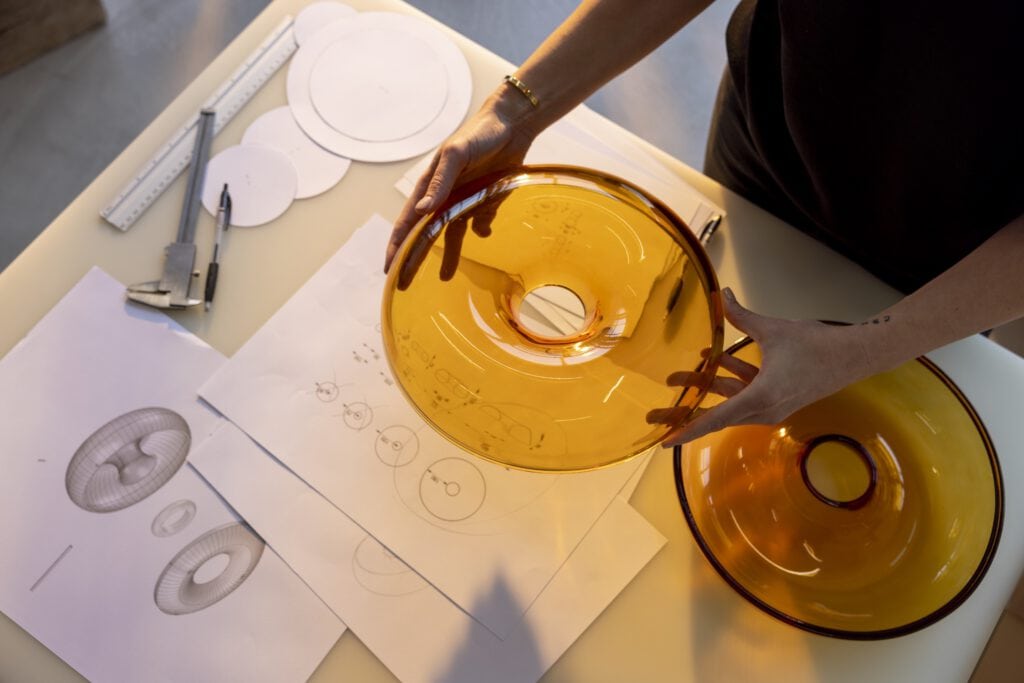 Hand-tufted rugs
The collection, which focuses on a warm color palette, also scores with two rugs inspired by the rays of a sunset. The larger rug, made of 100 percent hand-tufted wool, impresses with a warm color gradient: Like a sunset, it gently transitions from deep orange to amber yellow, while its overlapping style adds design interest and creates an illusion of depth and color. "Our vision was to continue the idea of merging design and sculptural objects with the creation of VARMBLIXT. It's a collaboration that connects with the functional aesthetic of our spaces and inspires people to furnish their homes with purposeful and versatile objects," says Henrik Most, Creative Leader at IKEA.
The VARMBLIXT collection will be available in all Ikea stores from February 2023.
www.ikea.com
About Sabine Marcelis
Rotterdam-based designer Sabine Marcelis is fascinated by the unique properties of materials and the effects that certain materials can create. Her practice is process-oriented and her designs are created through extensive experimentation with ideas and materials in the studio. She works in product, installation and spatial design and strives to create magical experiences through her engaging designs. She is a graduate of Design Academy Eindhoven and her work has been celebrated at global design festivals, among others. She was named Designer of the Year by Wallpaper in 2020 and was one of Architectural Digest's Top 100 Creatives in 2021 and 2022.