My wife, this wonderful being, never orders what is on the menu. She wants salad instead of mashed potato, the burger should come without the chips, and the meat must be medium-cooked, the Quattro Stagioni should have some more artichokes instead of mushrooms, the icing sugar on the Esterházy torta distresses her and the apple juice must be please mixed with still water. When ordering Asian food, she always asks for an extra hot sauce if the dish is indicated with three chillies, and in the country guesthouse she orders the mixed dumpling plate with hash instead of bacon dumplings and without the sauerkraut. Practically all of her orders have some kind of additional instruction. Why in kitchen God's name do you need that special treatment? Why can't a person order what is on the menu? Does it have to do with loss of control? With maintaining a touch of personal responsibility for what we eat?
Or Susan Sontag: the famous American essayist always wanted another hotel room, as I was told by a woman in charge of book tour supervision. Not even two minutes after checking in, that is, she would go back to reception, complain about something and demand a room change. Always! This is also a form of artistic attention-grabbing.
But the buzz word among all restaurateurs is food intolerance. Recently, a hotelier told me that a guest had tormented him for two weeks with special requests: there should be no cream in his celery soup, no egg in his schnitzel breading, and in any case wheat flour was poison and cow milk was suicide. Well, allergies are a serious issue. People, exposed to ever stronger environmental conditions, burdened by artificial supermarket food, surrounded by pollutants and electric smog, are becoming sensitive and are reacting. The results of ignoring an intolerance can be awful. This is all very true, and the hotelier and his chef went to a lot of trouble to meet all their guest's wishes. But when, after days of scrupulous hassling, he suddenly stowed away two portions of Salzburger Nockerl with vanilla sauce, and justified himself to the utterly perplexed hotelier by saying that he was perfectly allowed to make an exception once a week, the restaurateur was totally confused.
Guests are, according to his findings, more and more difficult. There are so many stories you
could write a book.
But who would want to read something like that? The guest is king, but this shouldn't mean that you should behave like a tyrant, regarding the bathrobe, the silverware and the art prints on the walls as your own property. And smashing the inventory, as used to be the custom for rockstars, does not go down well.
From the point of view of most hoteliers and restaurateurs, the perfect guest simply enjoys and praises. He should not have any extra requests or have any issues, to the point that, as an introverted guest, you sometimes think: next time I'll just send the money and stay at home. Mass tourism increases alienation. For tourism professionals, guests become replaceable, while tourists' brazenness grows.
Only when you treat people with decency, respect and humility, and are understanding of the other side, does eating and travelling become what it should be: a wonderful experience. And if there are any extra requests here and there, people can take care of them, as long as they don't become a habit. But tell that to my wife.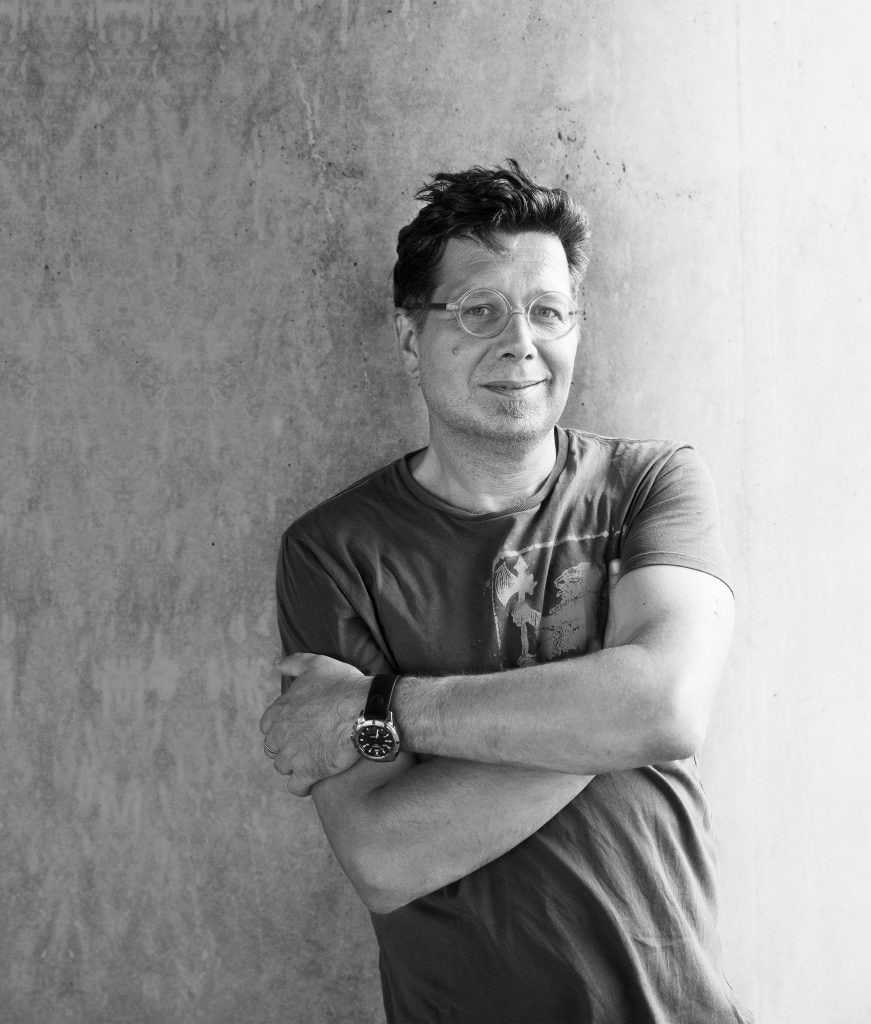 Franzobel is an Austrian writer. He has published numerous plays, works of prose and poems. His plays have been produced in countries including Mexico, Argentina, Chile, Denmark, France, Poland, Romania, Ukraine, Italy, Russia and the USA.

His great historical adventure novel "Das Floß der Medusa" (Zsolnay publishing house) was awarded the Bayerischer Buchpreis (Bavarian Book Award) 2017 and was on the shortlist for the German Book Prize 2017.