Apparently, in Japan you can go and watch sumos and the sumo wrestlers training then have breakfast with them afterwards.
That was something I wanted to experience. Of course, I should have been suspicious when I asked my Japanese friend about it and they said it would be better to do that in spring, but by that point my flight was already booked.
Tokyo is overwhelming. Modern glass architecture and enormous skyscrapers tower above narrow twisting alleyways. At street level it smells of rice cakes. People in uniform are smiling at you everywhere you turn, bending at a precisely defined angle, arigato gozaimasu, even at the bottom of escalators – as if they want to thank you for trusting the contraption. The food is unlike anywhere else: cooked fish eggs, crab foetuses, lotus roots, fermented soy beans, leaves, algae, fish heads stuffed with ginger, and much more, but no sign of the sumo wrestlers.
When can I meet them? You'd be better off trying Kyoto.
Japan is clean. No trace of graffiti. Not a hint of vandalism, no words of wisdom scrawled on the toilet walls. The public toilets have heated seats. And the trains – oh, the trains! The front of the locomotive looks like a bobsled, they arrive bang on time and a delay of even 15 seconds requires a written report – a one-minute delay leads to a newspaper article, and three minutes will have the driver wanting to commitharakiri. Youngsters roam about Kyoto in bizarre outfits. Manga festival!
And what about the sumos? You'd be better off trying Kobe.
The people are short, slim and decidedly elegant. Their tiny noses make them look a bit like fish. They all adore their work. Even if a member of their family dies, work takes priority. A birth should also preferably take place outside of working hours. It goes without saying that you should arrive before your boss, leave after them and not use up your holiday allowance. Kobe is famous for its beer-massaged cattle, who spend their days listening to Mozart. I meet Mr Takanake, who will help me. While we're eating, he accidentally touches the hot food warmer on the table. Beads of sweat start to form on his forehead, he bites his tongue but tries not to let his pain show. Discipline is everything. Never lose face. He spends the rest of the evening cooling his hand on a damp napkin. I discover that the Meriken harbour area is named after an epic love story between Mary and Ken – or is it based on a poor understanding of the word "American"?
And what about the sumos? You'd be better off trying Hiroshima.
Like all other cities, Hiroshima, which was once totally destroyed by the atomic bomb, also has a huge red Ferris wheel. I meet Mrs Kagamura, whose look resembles a tadpole. She invites me to try a regional speciality, okonomiyaki, which is a type of cabbage pancake. As for the sumo wrestlers, they should be in Nagoya. There I meet Mr Mitsura, who invites me to a baseball game. There's nothing you'd really class as action in the four-hour game, but the crowd are still beside themselves, holding the mascots of the various hitters high in the air. And what about the sumo wrestlers? I'm sent to Kagoshima. From there I travel on to Osaka, Atami and Sapporo, where I finally realise that while the Japanese are incredibly welcoming people, there's just one thing they can't manage: saying no.
And what about the sumos? They're currently on a promotional tour in Europe.
I learn this from an Austrian judoka I meet on the return flight, and what he tells me is far more fascinating than any sumo wrestler, but that's another story.
---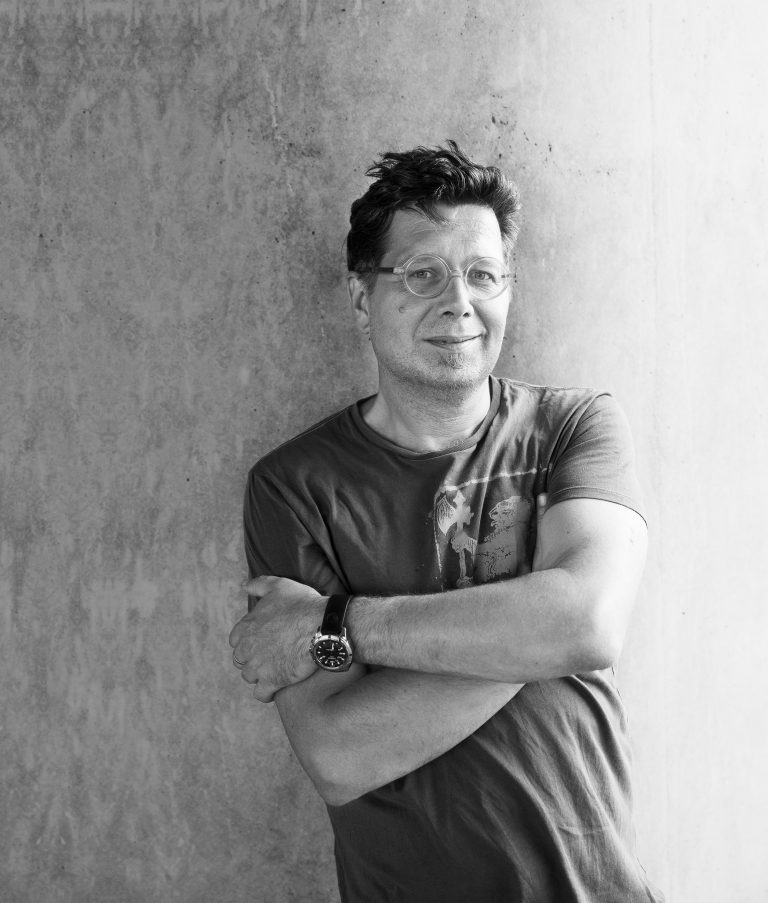 Franzobel is an Austrian writer. He has published numerous plays, works of prose and poems. His plays have been produced in countries including Mexico, Argentina, Chile, Denmark, France, Poland, Romania, Ukraine, Italy, Russia and the USA.
His great historical adventure novel "Das Floß der Medusa" (Zsolnay publishing house) was awarded the Bayerischer Buchpreis (Bavarian Book Award) 2017 and was on the shortlist for the German Book Prize 2017.