There's a flock of sheep grazing above Bergland Sölden. For hotel owner and shepherd Sigi Grüner, it's not just a passion and a source of balance, it's also part of his identity. He spoke to us about balancing everyday life, regionality and an ambitious project.
How does a hotel owner develop a passion for sheep?
Sigi Grüner: Actually, it was the other way round – I got into the hotel business because I married Elisabeth. I grew up on a small sheep farm in the district of Plör, then travelled all over the world before coming back to my home having met my wife. When planning the new direction and renovation of the hotel, we arrived at the topic of breeding sheep, which we integrated into the overall concept side by side with pure indulgence.
Why sheep and not cows or horses?
Sheep were always the main features of my parents' home, Grünerhof. So, our love has always been for sheep, and our family has had mountain sheep since I can remember. For our mountain sheep, however, the 1500m above sea level where we live is also an ideal condition for growing healthy and sure-footed. On average, 25 ewes and 40 to 50 lambs graze around Bergland Sölden.
In what way is breeding sheep a way of balancing everyday life at the hotel?
It's part of my daily routine and it's a form of morning exercise for me. Working in agriculture grounds you and makes you happy.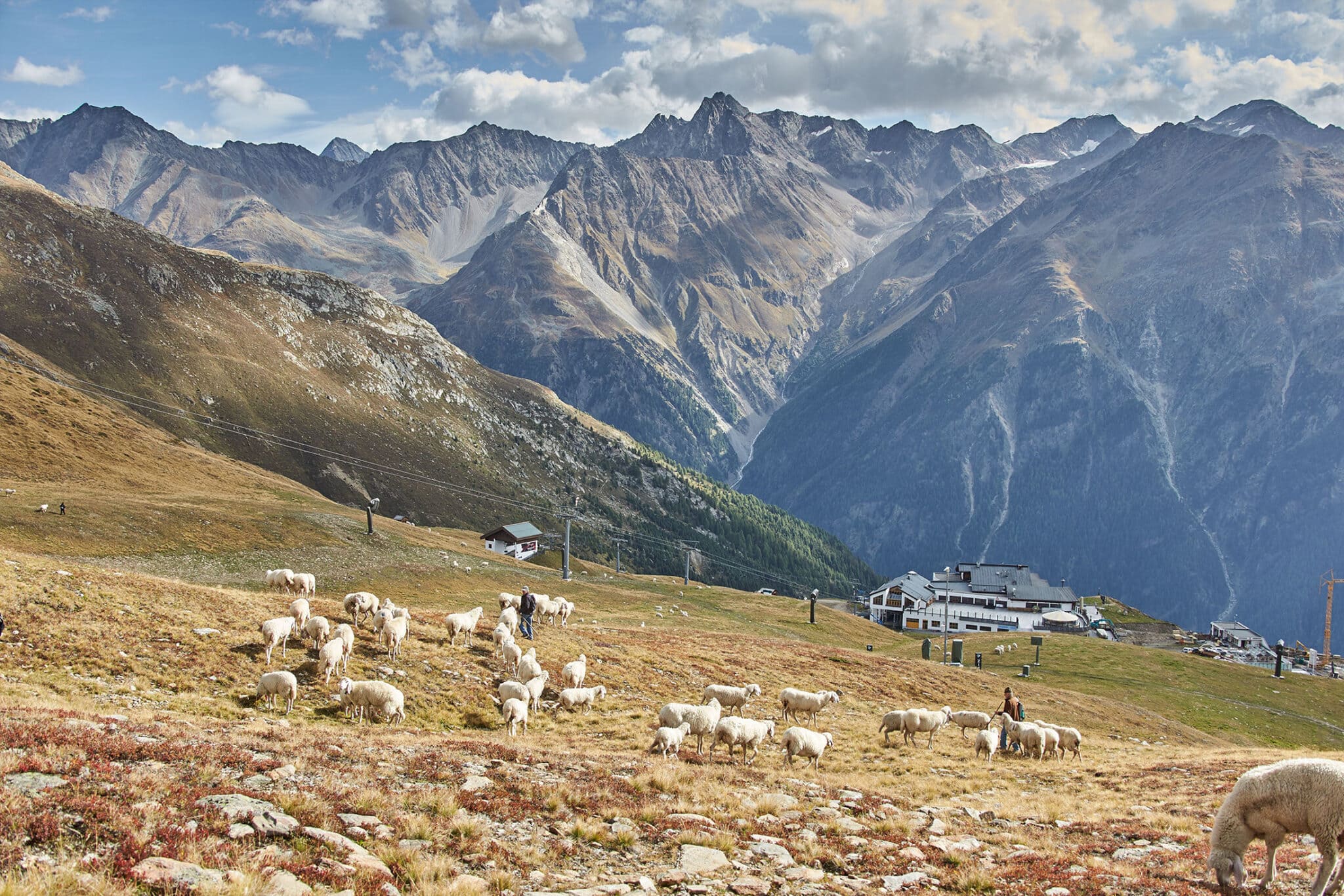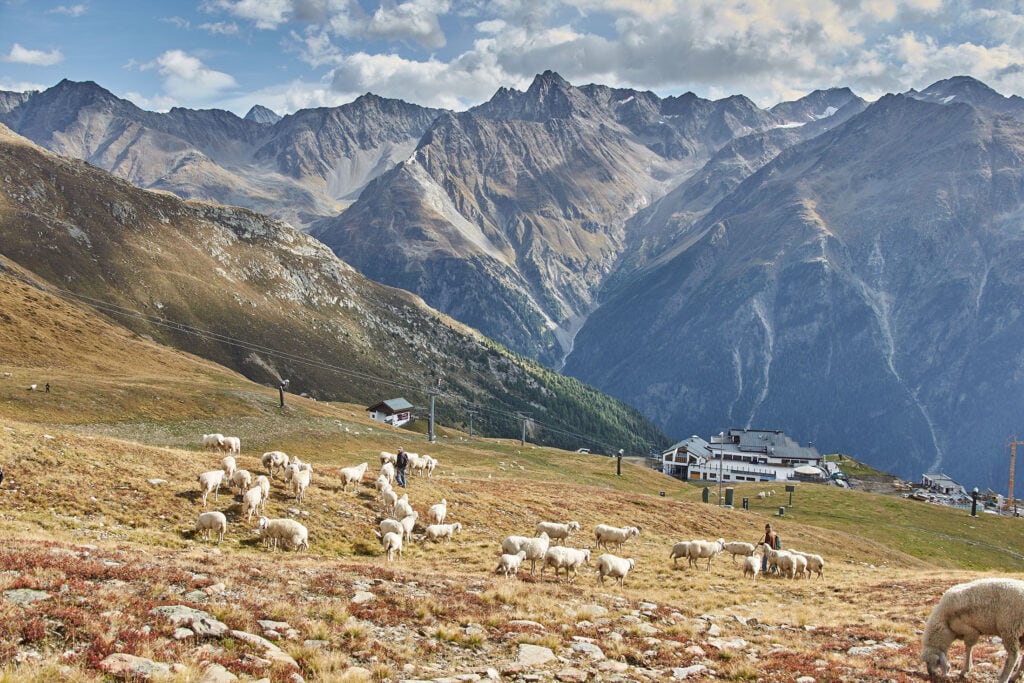 Are the sheep also a bonus for the guests?
Absolutely – even if it's just a case of taking a walk to see the flock. Guests can also sense and see the circular economy thanks to the R 200 concept and our motto "Grüner makes things greener". R 200 stands for "Regional 200", and signifies the close partnership we have with many producers located right on our doorstep, who supply us with their high-quality food items. And then of course, there are our sheep, with which we earned the Innovation Prize from the Austrian Sheep Breeding Association in 2006.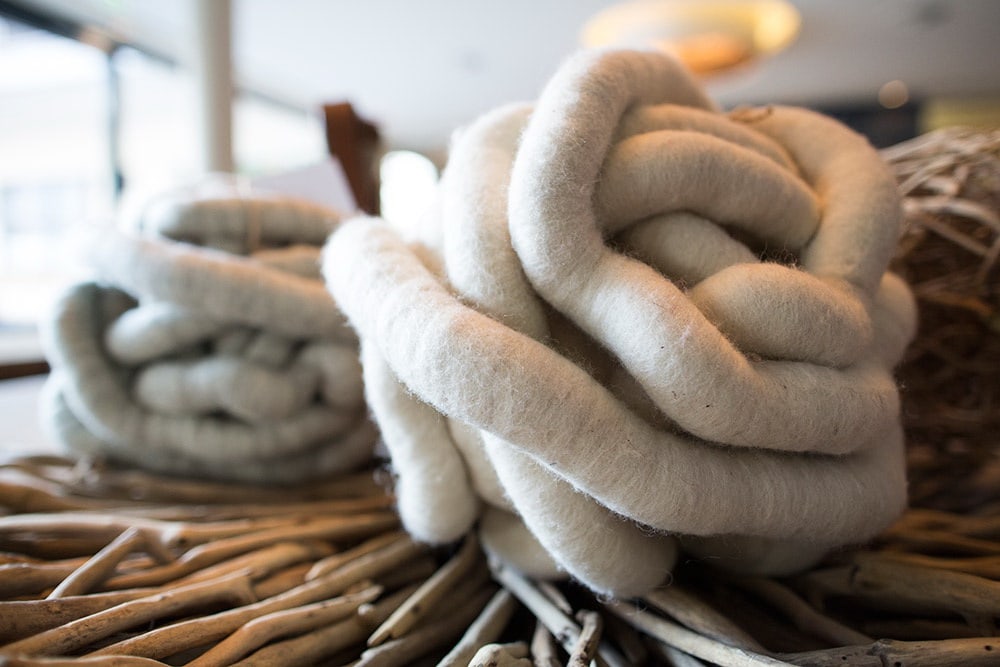 Do you also use the wool and meat at the hotel?
We are grateful for everything a sheep or lamb has to offer us. From conservation grazing to the wool and the meat. Not to mention the emotions of being on the mountain, in the stable when the lambs are born or on a hike.
Bergland Sölden is a Member of Lifestylehotels
Photocredits: Bergland Sölden