B Blossom – the first Jewellery collection by Francesca Amfitheatrof, Louis Vuitton's Artistic Director for Watches and Jewellery – expands with creative variations, giving pride of place to a new interpretation of the Monogram flower.
In combining strength with gentleness, audacity with refinement, like a coat of arms, the House's distinctive Monogram flower is enveloped in a medley of coloured stones carefully selected for their cheerful tones.
The B BLOSSOM collection transforms the Monogram flower into a purely decorative element and thus stands out as a powerful graphic element.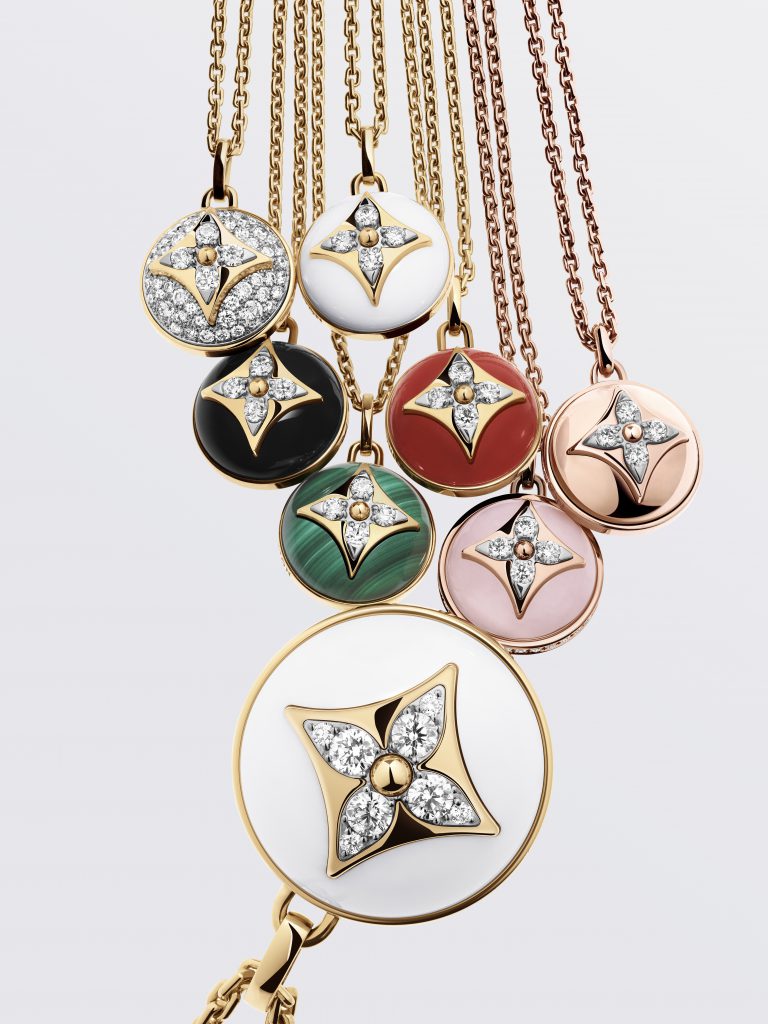 The contemporary signature Blossoms feature across unique versions of collectible bangles, while light pendants encourage layering. Earrings and ear studs light up every hour of the day like a bejewelled smile.
The Louis Vuitton Monogram spreads its sculptural curves and suggestive petals over sensual spheres of white agate, pink opal, onyx and malachite, flourishin on carefully-polished yellow and rose gold. Skillfully set diamonds add the finishing, radiant touch to the these voluminous jewels.
By mixing and matching, stacking and layering single pieces of the collection, they become a very personal and unique interpretation of jewellery.
The B BLOSSOM jewellery collection will be available worldwide from 4 June.
About Louis Vuitton
Since 1854, Louis Vuitton has brought unique designs to the world, combining innovation with style, always aiming for the finest quality. Today, the House remains faithful to the spirit of its founder, Louis Vuitton, who invented a genuine "Art of Travel" through luggage, bags and accessories which were as creative as they were elegant and practical. Since then, audacity has shaped the story of Louis Vuitton. Faithful to its heritage, Louis Vuitton has opened its doors to architects, artists and designers across the years, all the while developing disciplines such as ready-to-wear, shoes, accessories, watches, jewellery and fragrance. These carefully created products are testament to Louis Vuitton's commitment to fine craftsmanship.
More about the B Blossom collection >> online