ZOOM, Photos: Ece Yalım Design Studio
Furniture that makes waiting more fun
ZOOM is designed as a seating unit for lounge and waiting areas or even narrow corridors, especially in public areas. The single elements are interconnected for maximum space utilization.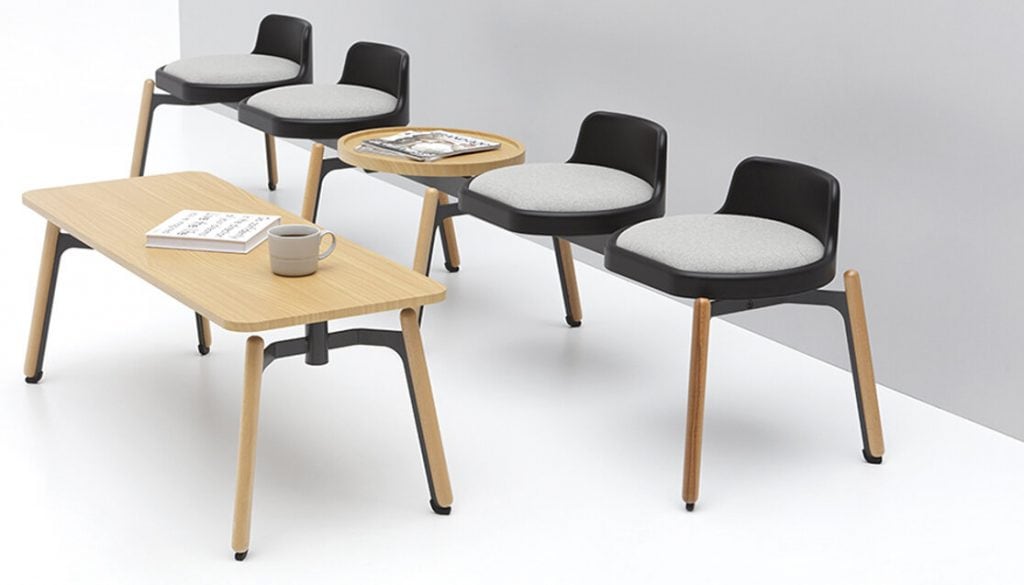 ZOOM Units are simple and functional yet welcoming and they offer comfort for a short sitting period. The fact that the sitting disks can easily be changed provides a renewable structure in common areas.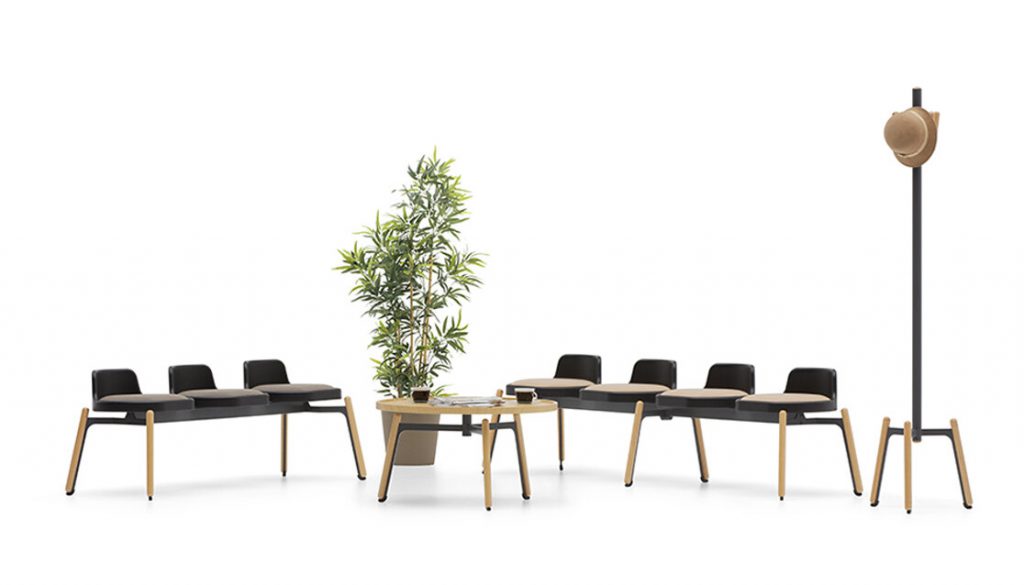 Following the simple design language of ZOOM, the complementary elements of the product family, a cloth rack, flower pot and side tables are also designed to find their designated place not only in waiting areas but also in office environments, homes or wherever users love to place it.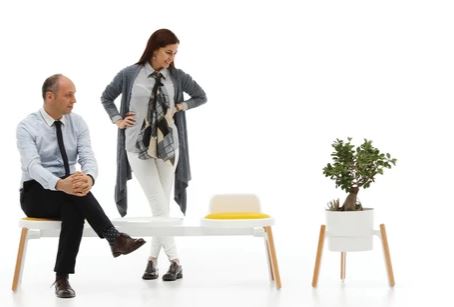 While strength and durability in multi-use products is ensured with thick metal material, by wrapping this with solid wood bars, we gave the material a light look. These bars made the product look sympathetic, and allowed it to establish a visual correlation with the other office furniture.

Oğuz Yalım & Ece Yalim, Designer
About
Year: 2017
Material: Aluminium
Measurements: Various, for example
_Flowerpot: h 47 cm, d 50 cm
Weight: Various, for example
_Flowerpot: 6 kg
Designer: Ece Yalım, Oğuz Yalım | Ece Yalım Design Studio – contact per email or phone +90 312 426 84 00
Producer: Bürotime – contact per email or phone +90 216 326 03 23
Joined World Wide Things Collection (WWTC): 2019
With fabric alternatives with varying colors and textures, as well as its geometric structure, Zoom will become the most fun and attractive product of waiting areas.
Purchase
Buy online at Bürotime here
Price in € (incl. Tax): from 77,- (Status Spring 2019)
---
Istanbul