Viva Magenta is bold, powerful and fearless. A vibrant colour that expresses liveliness and optimism and inspires new (life) stories. The Pantone Trend Colour 2023 invites free self-expression and experimentation with one's own look. It is an outstanding statement that gives fashion and interior a fresh esprit.
Bold accents in vivid magenta.
By striking a balance between warm and cool nuances, Viva Magenta playfully positions itself on either side of apparent dichotomies, uniting opposites. Accessories in this lively shade can thus be combined in many ways and always set strong accents. The colour draws its inspiration from nature, as do numerous pieces of jewellery from Juwelier Heldwein: self-confident designs often go back to the colour and form language of fascinating gemstones.
This is also the case with this impressive set consisting of a bracelet, ring and ear clips from Heldwein's own studio. Precious rhodolite and mandarin garnets, worn in a yellow gold setting, create a colourful interplay that fits in perfectly with the current colour trend.
Pomellato
The Milanese jewellery maison Pomellato also picks up the en vogue colour. In a tradition-conscious yet striking and contemporary style, a double ring and two earring variations with accents of exquisite rubies ignite fire and passion.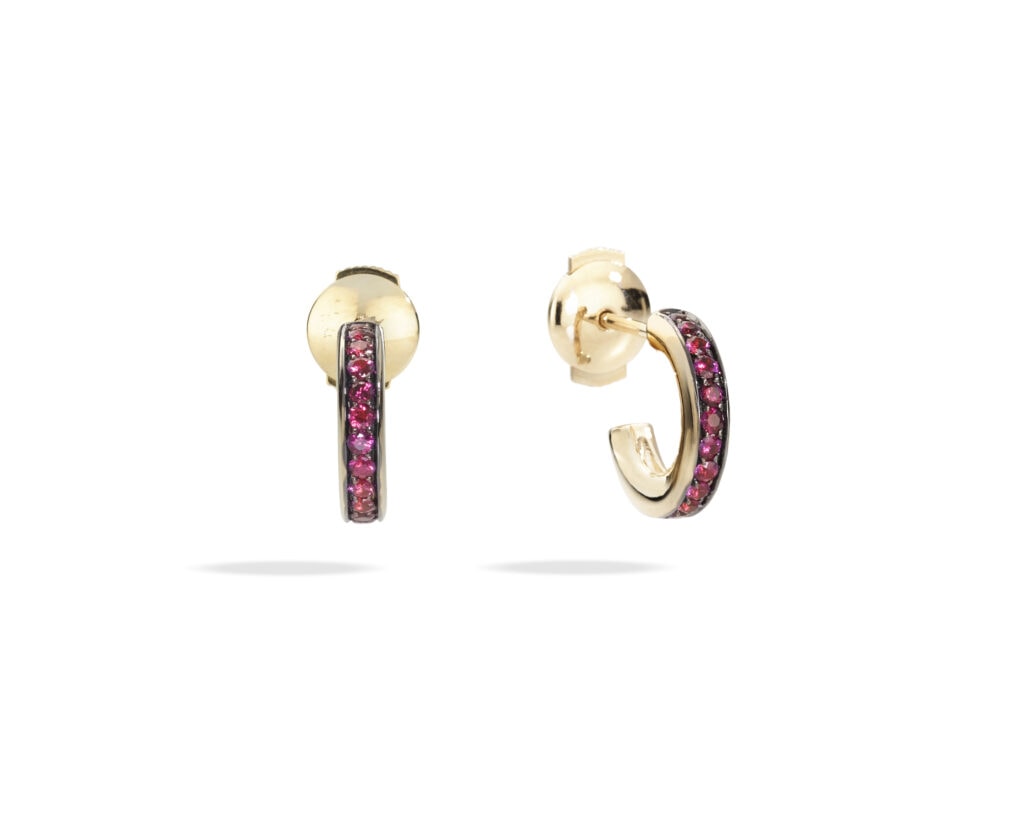 SELECT Brings friends into the living room.
With its invigorating and cheerful effect, Viva Magenta brings a lively element to the living space. Home accessories in this shade are ideal for setting targeted colour accents. Used correctly, it lends freshness and luminosity. For example, chic Coffee Table Books from the publishing house Assouline succeed in making colourful statements that give the room an inviting effect. The high-quality books combine information and aesthetics while promoting and spreading culture. With their beautiful pictorial design, they immerse readers in other worlds while conveying exciting facts about design, art and culture. They are available at concept studio SELECT in Seitzergasse 1-3.
More information: heldwein.at
Instagram: @juwelierheldwein