Furnishing and objects from around the world, collected over the years, are the strong points of an interior design that enhances them in a contemporary key.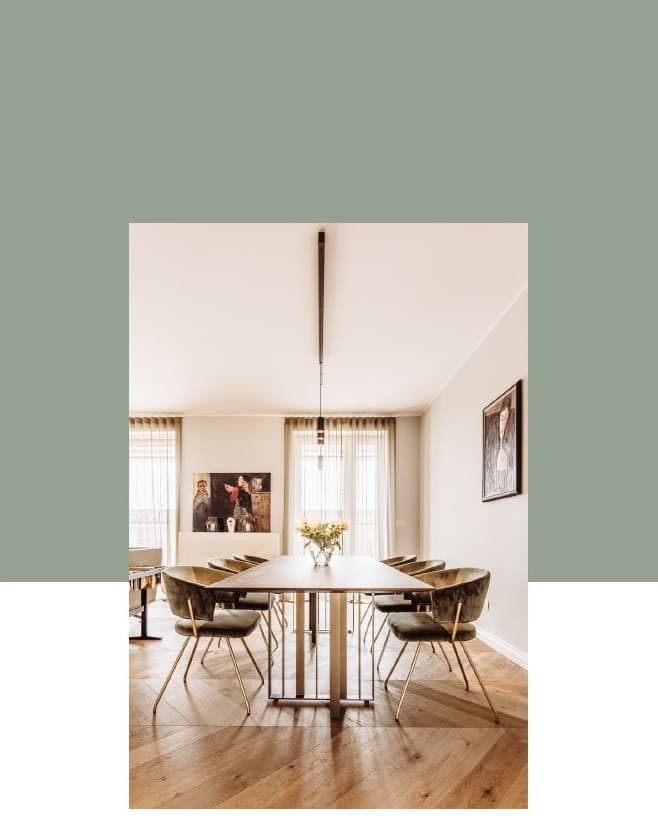 The house is located in a historic Milan neighborhood and is completed by large covered terraces. The interior layout, by ITALIA+Partners, young architecture studio headquartered in Turin and active throughout Europe, enhances the living area with a large lounge and kitchen open to the living room. The style is refined, contaminated by heterogeneous elements and ethnic hints, for a very current metissage.
The result is a warm environment, with personal and vintage touches, like an antique record player or an old leather armchair, a reminder of the homeowner, in a play of references between materials, like the velvet upholstery of the Bonaldo chairs around the thermo-treated oak, reflected in the decorative pillows distributed on the sofa, all by Lema.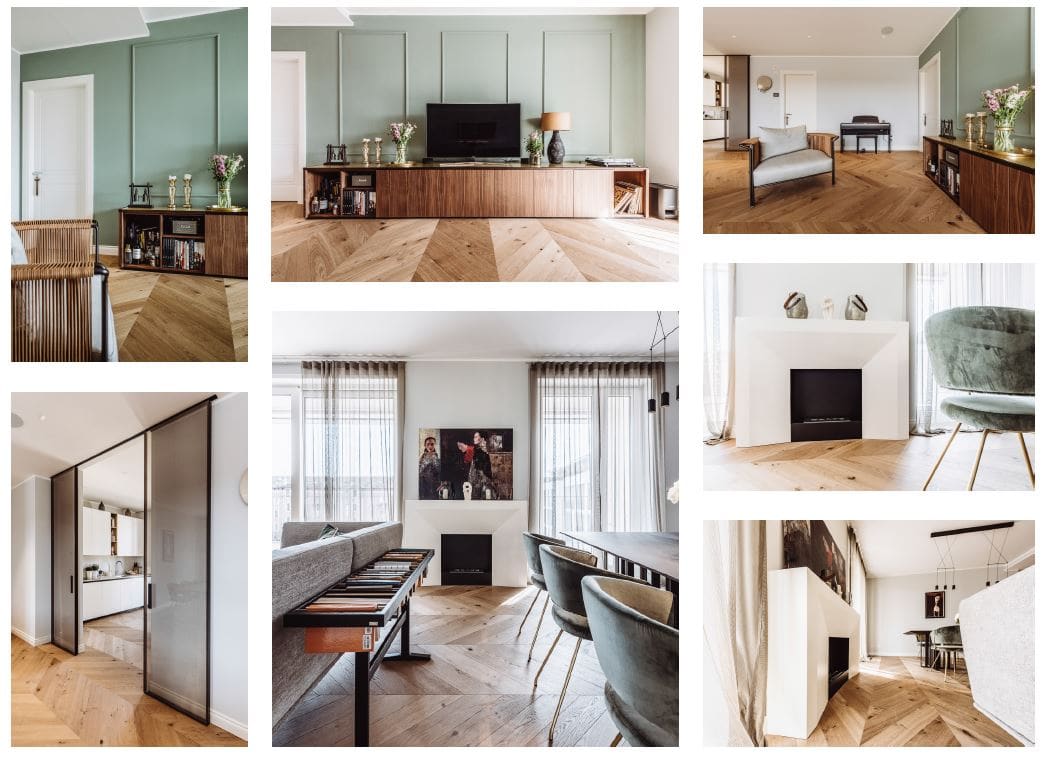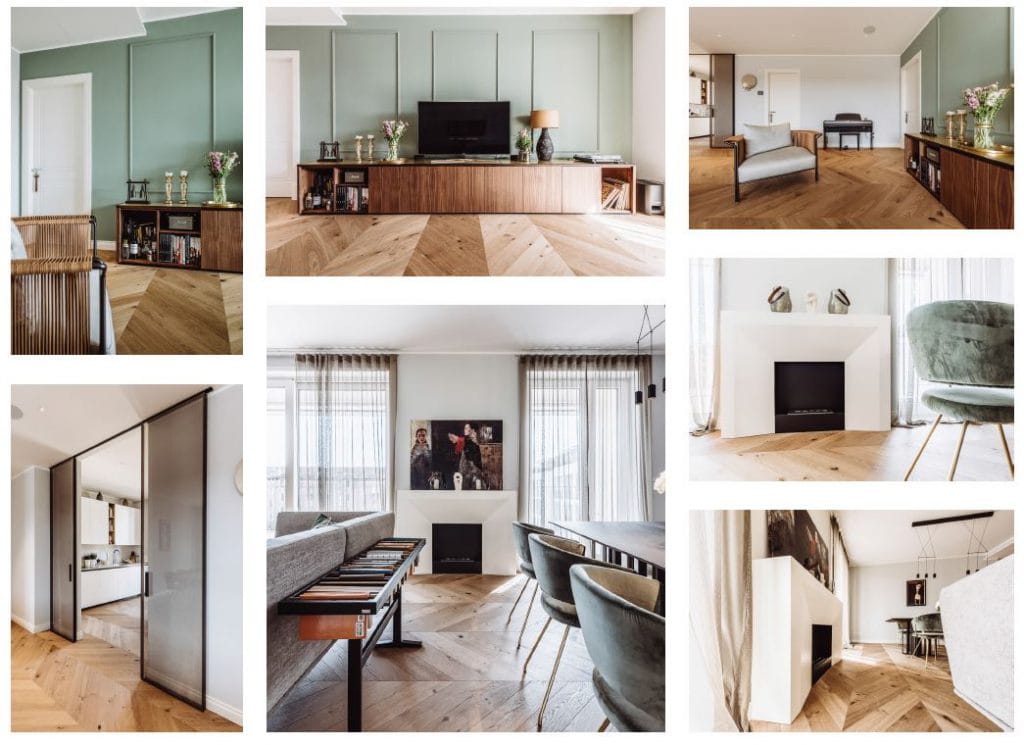 At the end of the room, behind a custom piece of furniture in English walnut and with the top part in brass, is wood paneling.
To enhance it, we chose a particular sage green for the walls. To divide the living room from the kitchen, we inserted two Lualdi sliding doors with a now-you-see-it-now-you-don't effect. The kitchen is neutral, and mainly white. In contrast, a rustic table in rough oak, dominated by a large painting with decisive colors and pop lines,

says architect Matteo Italia.
The flooring throughout is thermo-treated oak in a herringbone pattern.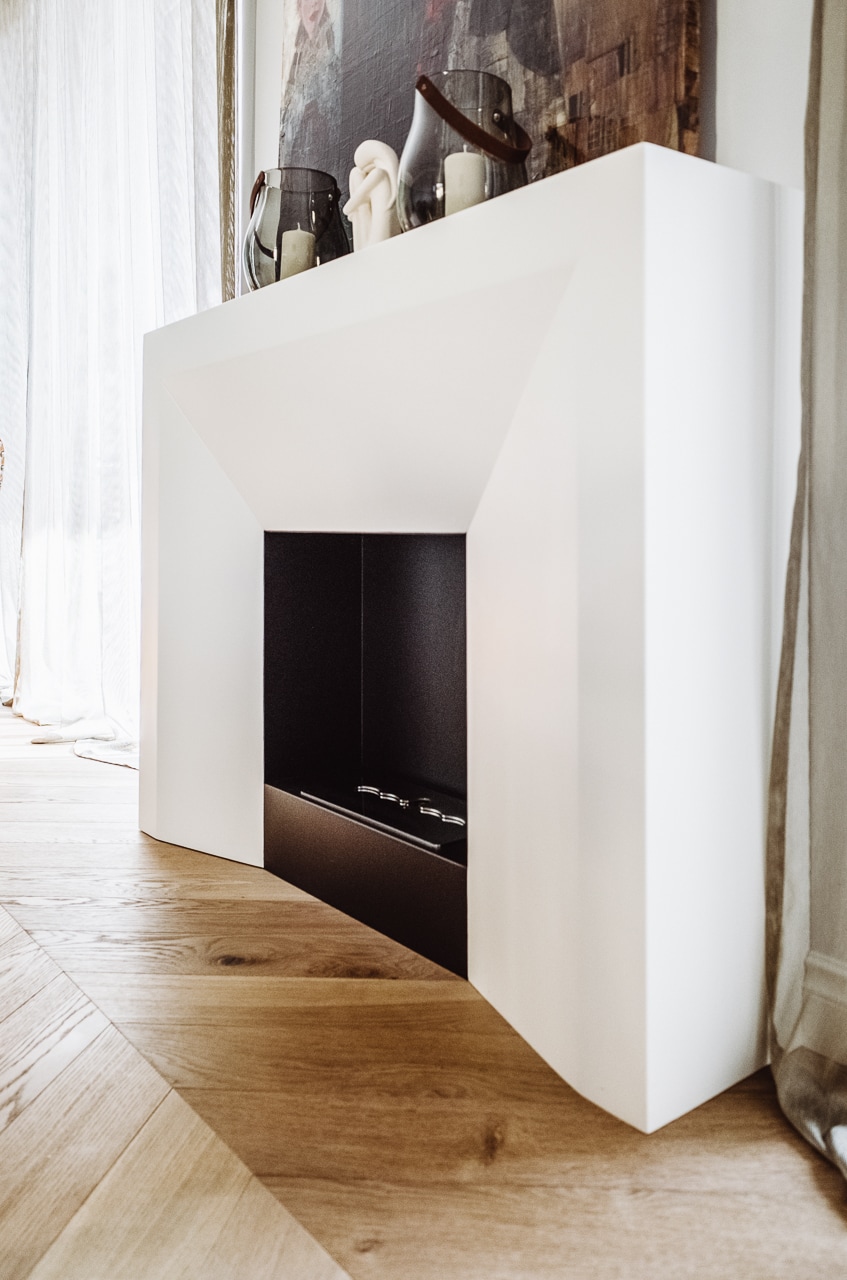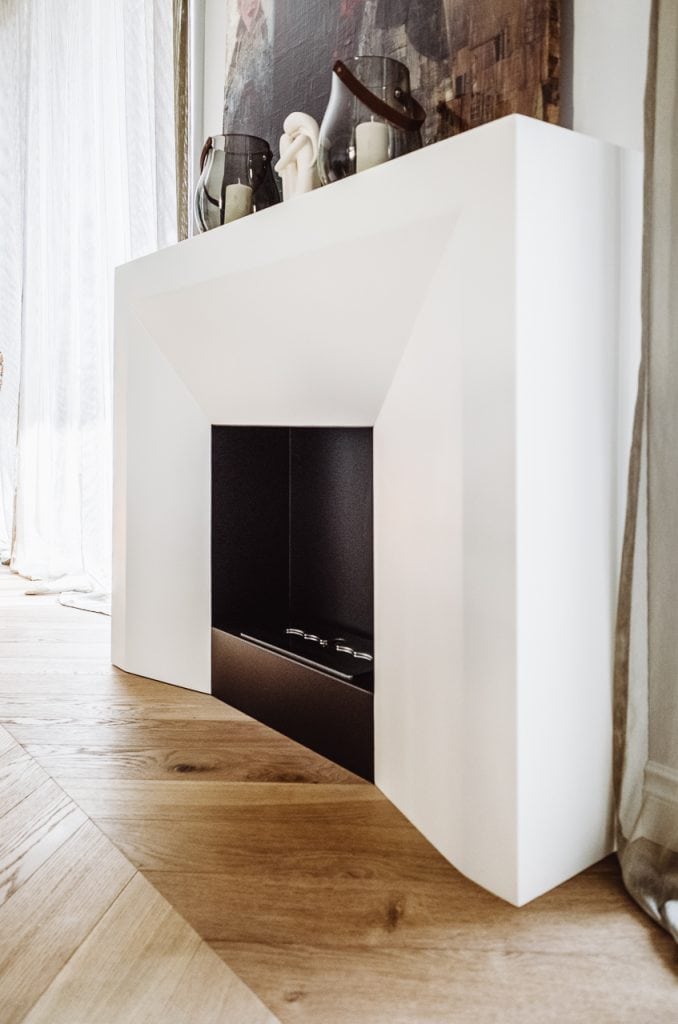 For the lighting of the living room we chose the Laser Blades by iGuzzini, fully recessed. Above the table floats a geometric play of Vibia lights, while we put a bio-ethanol fireplace designed by us for Biofireplace, which will enter into production shortly. It will be called Cavour, and was designed specifically for this house,

comments Matteo Italia.
All of the curtains are by Dedar, the Zen model, with net effect and in a delicate gold version, with a view to a dialog with the furnishing details, such as the top of the cupboard in brass or the lamps.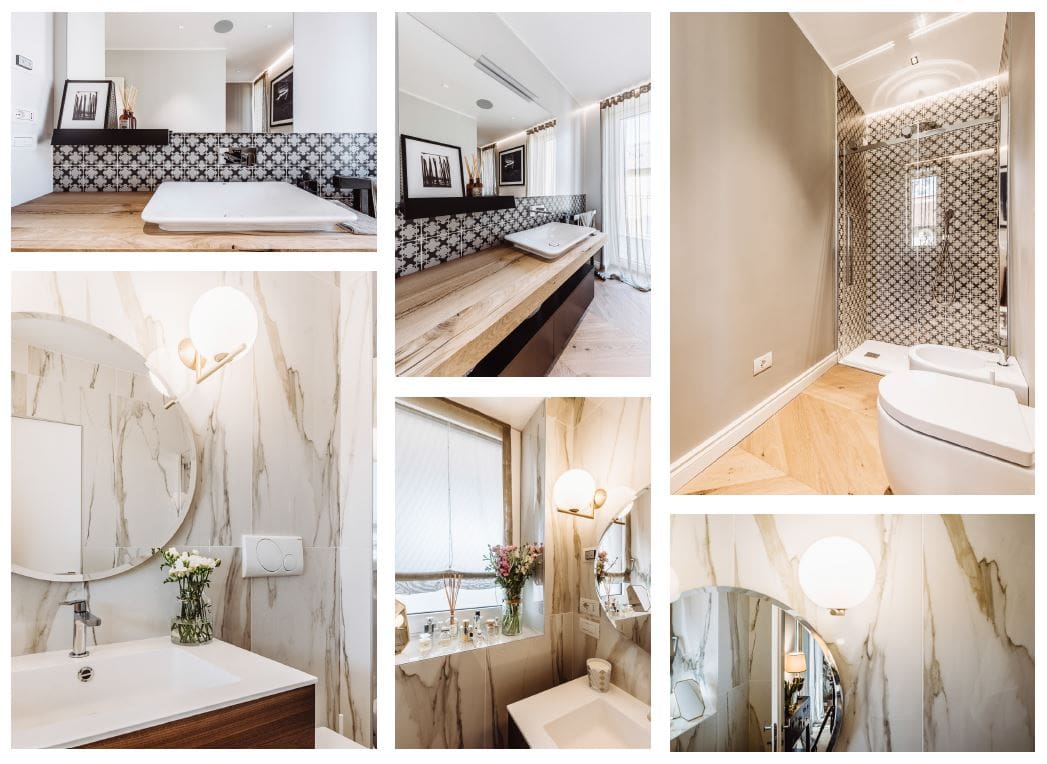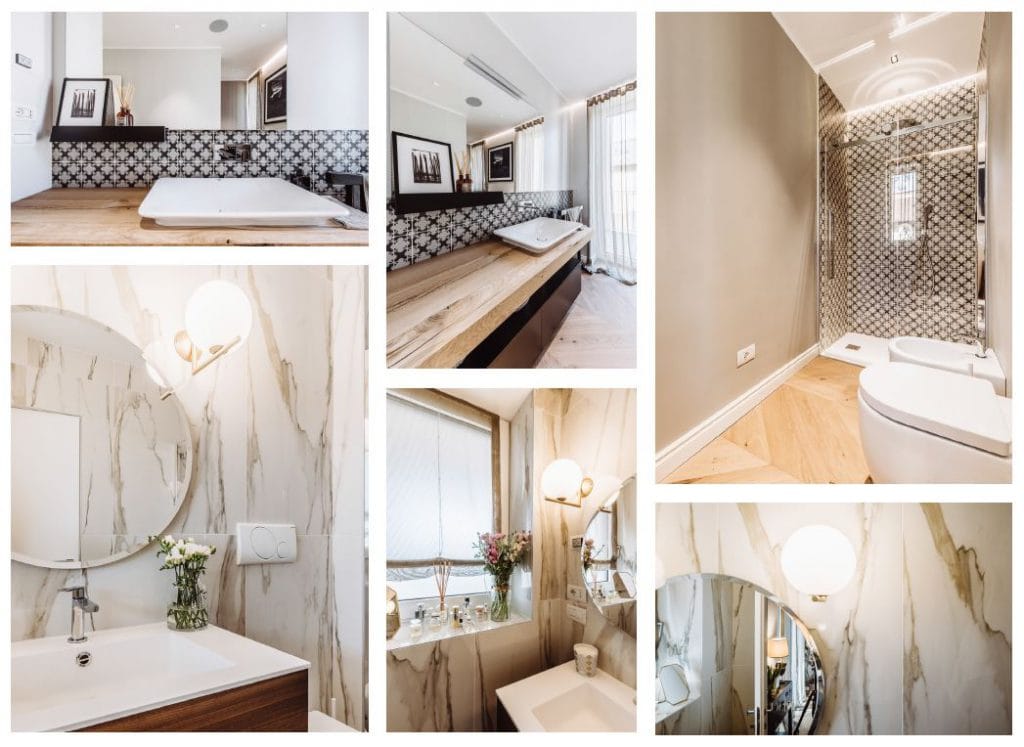 In the night zone, the master bedroom is reached from a vestibule in hues of baby blue; the wardrobes are covered in metallic finish fabric. Entering the room, the interior eye is drawn to the Gucci wallpaper, with a floral pattern on tones of blue, carried through in a darker tone of the velvet covering the bed. The lighting fixtures are the NH by Artemide, while a small oriental cupboard that evokes far-off history stands in a corner. The bath is in Calacatta Oro marble, with herringbone parquet flooring, as in the rest of the house.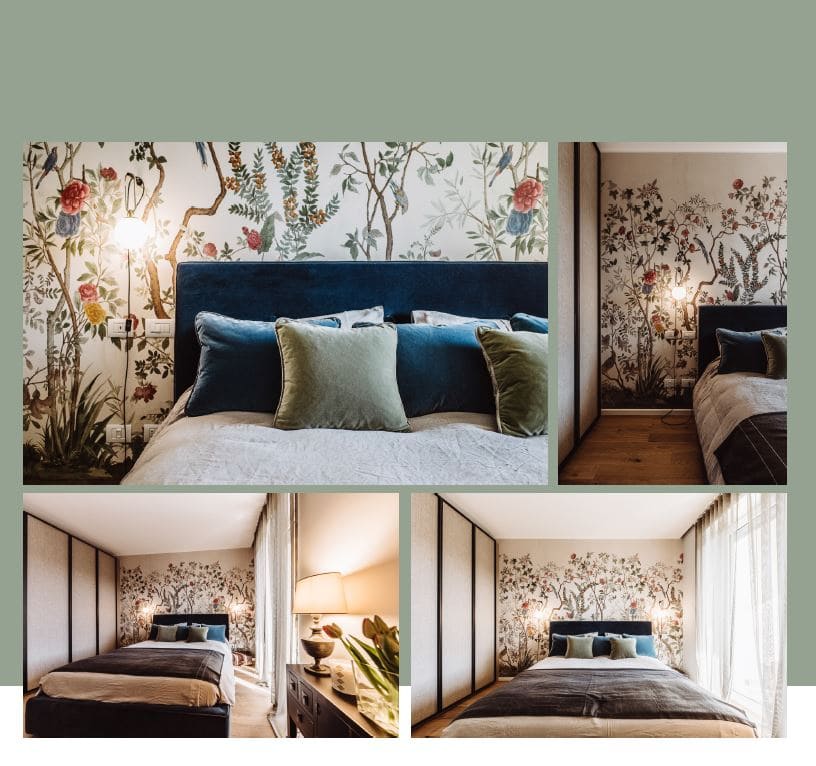 We wanted a modern and comfortable home with some retro touches,

concludes the architect.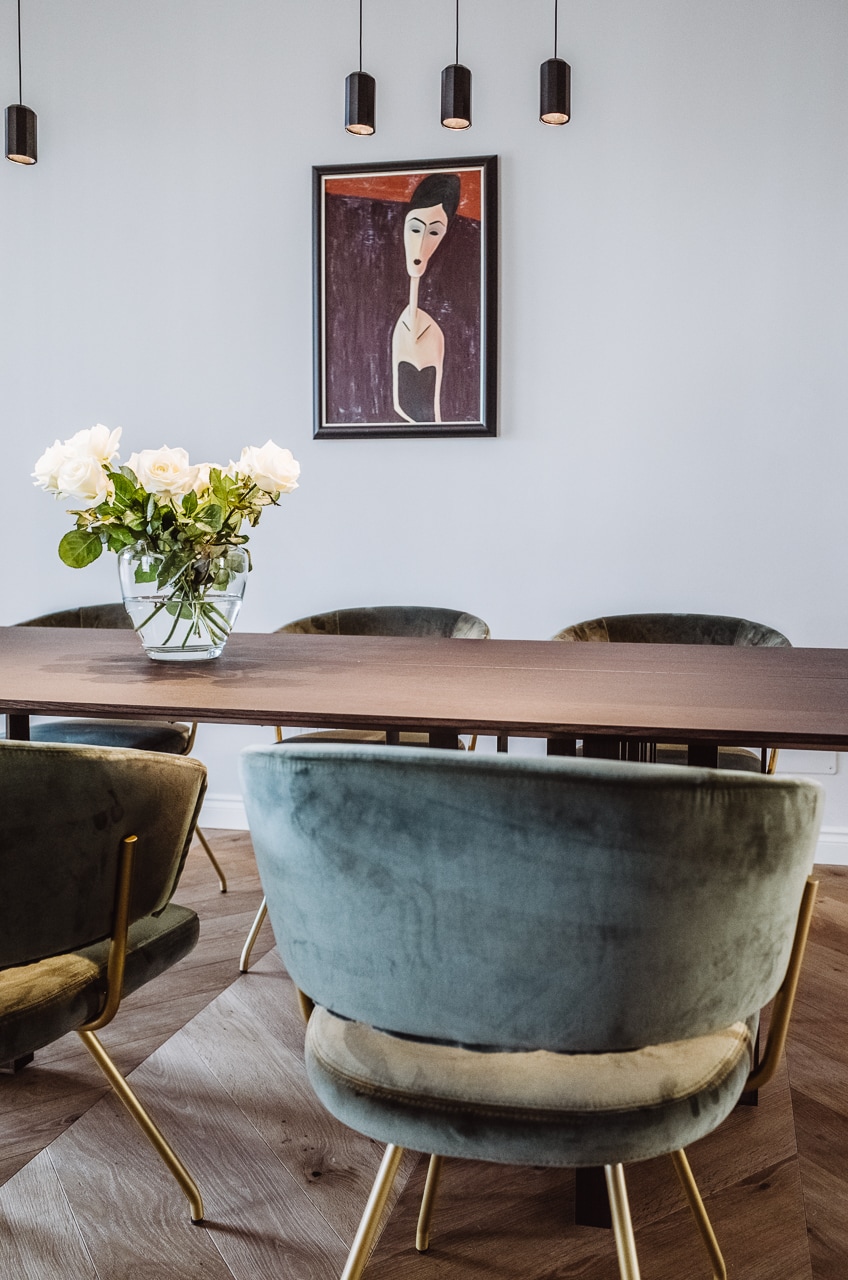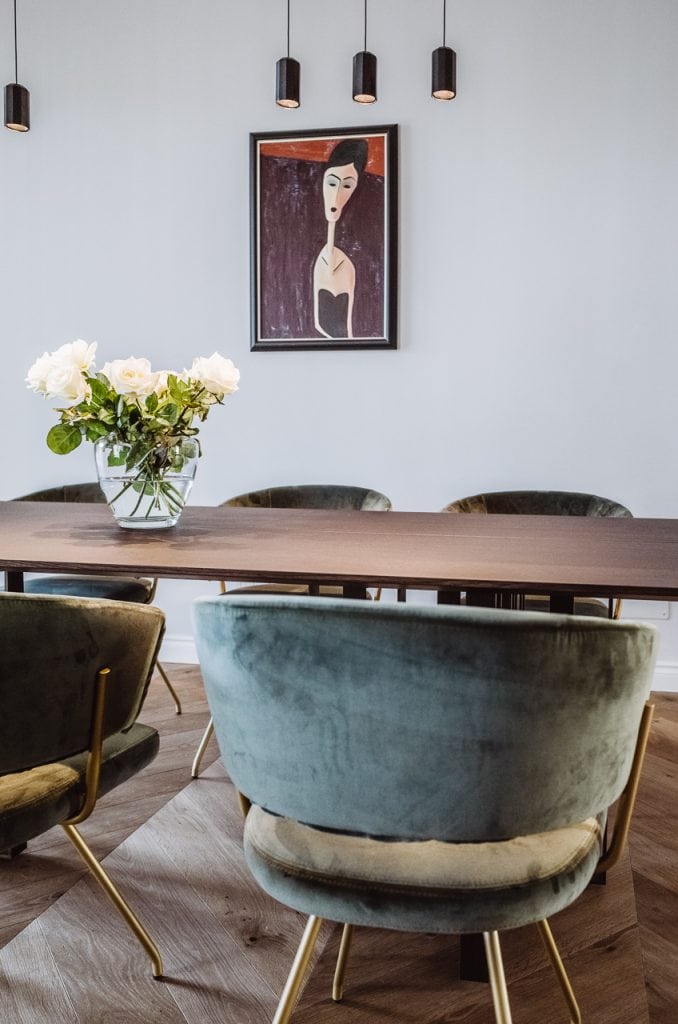 Photos: Federico Moschietto