The project "Vertical Chalets Kitzbühel" is located in Pass Thurn, close to Kitzbühel, Austria, and is part of a new 7-star Hotel developement. The project consists of suites that elevate in the nearby forest of the Hotel, and that share the public facilities of the Hotel like lobby, restaurant, and Spa.
The suites of the Vertical Chalets differ in size, and they go from 60m2 to 80m2. The structure is reachable by a glass elevator that brings you directly up to the room. Each suite will include a bathroom and bedroom with glazed facades for stunning views of the surrounding forest and mountains. The larger units will additionally have a private living room and a sauna in the bathroom.
The project takes inspiration from local vernacular architecture while reinterpreting it in a contemporary way. The connection between men and nature is a fundamental criterion in this project. It should activate and amplify human senses with the use of simple and local materials while slowing down and living a moment within the top of the trees, a spatial experience within nature.
A wooden exoskeleton structure enwraps the entire building and is made of two layers: a diagrid structure and a second layer made of intersecting wood sticks to filter the light and create privacy. During the day, the light will be filtered through the structure to create a playful effect of light and shadows. At night, the structures will glow in the forest.
The use of wood echoes a local and sustainable material giving a warm feeling within the spaces and the entire structure of the Vertical Chalets.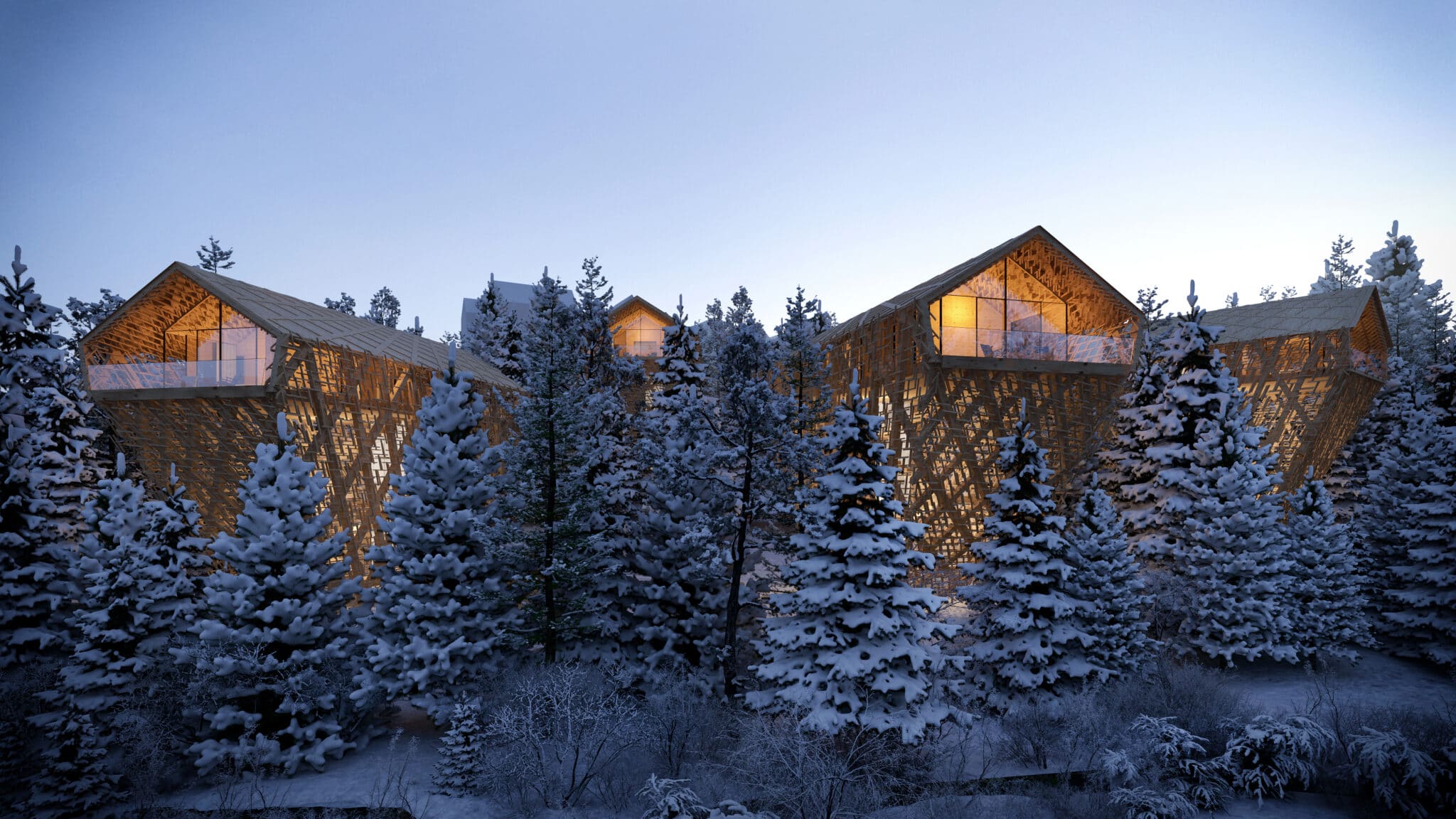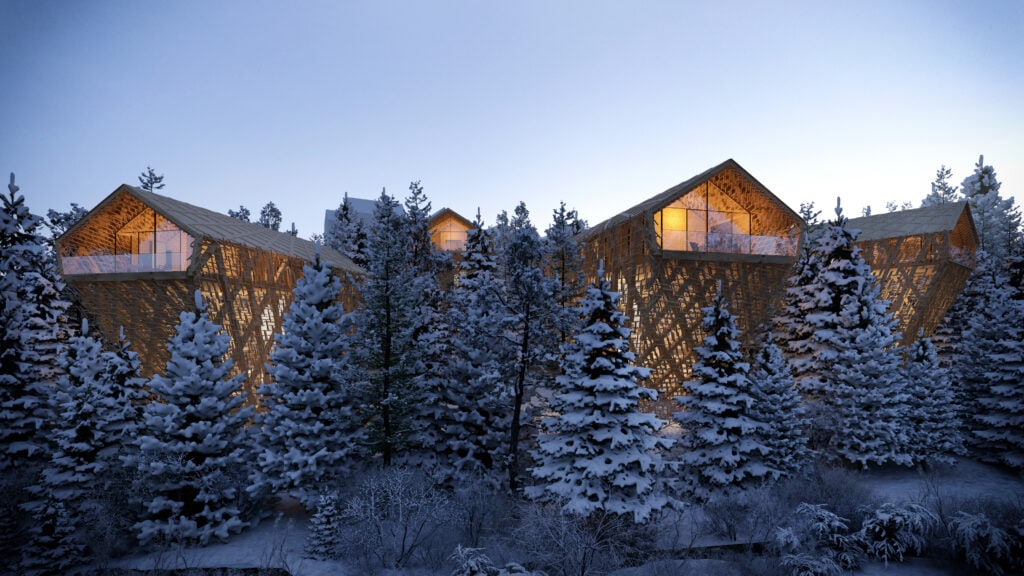 | | |
| --- | --- |
| Architecture: Peter Pichler Architecture | PETER PICHLER ARCHITECTURE TEAM: |
| Year: 2022 | PPA Principals: Peter Pichler, Silvana Ordinas |
| Client: Staininger Group | PPA Design Team: Peter Pichler, Cem Ozbasaran, Silvia Pennisi, Marco Caprani |
| Tipology: Hospitality and Leisure | STRUCTURAL ENGINEERS: Bollinger & Grohmann |
| Size: 6 units of 60 – 80 m² | |
About Peter Pichler Architecture
Peter Pichler Architecture is an award winning laboratory for architecture based in Milan. We are a young, dynamic and experimental team dedicated to developing an innovative and contemporary approach to architecture. Understanding tradition is the key to radical evolution. Hence, we incorporate close familiarity with local culture and respect for the natural environment into every single project. This credo builds our studio's foundations and reflects the way we work. Our vision and team are the pillars of our success.


Peter Pichler was born in Bolzano, Italy in 1982. He studied Architecture at the University of Applied Arts in Vienna, where he graduated with distinction in the masterclass of Zaha Hadid, as well as in the United States at the University of California (UCLA). During his studies, Peter joined renowned architecture offices like Zaha Hadid Architects in London, Delugan Meissl in Vienna, and OMA / Rem Koolhaas in Rotterdam. After his graduation he worked as a project architect for Zaha Hadid Architects in Hamburg, researching and working on award winning projects and competitions in several countries. In 2015, he founded PETER PICHLER ARCHITECTURE in Milan together with his wife Silvana Ordinas. Peter believes that architecture must have a strong bond with the culture and history of a specific place. He is interested in the analysis and research of vernacular architecture, materials, and elements that combined with technology can express a contemporary interpretation of the past.
Text & Images: Peter Pichler Architecture
Peter Pichler Architecture >>