Forever skiing, Text: Martin Novak
Some luxurious skiing areas have already been on top for more than 100 years. St. Moritz for example. Others have become high flyers during the past few years. And then there are those that are entirely unknown or have fallen into obscurity. A trip through the past and present of winter sport.
St. Moritz
St. Moritz is the measure of all things. Five skiing world championships have taken place in this legendary Swis skiing resort. The first in 1934, the most recent in 2017. And James Bond probably the most famous Brit on skis, was up and about here, under the choreography of the Austrian Willi Bogner. The only fly in the ointment, albeit a rather large one: in the James Bond film "The Spy Who Loved Me", St. Moritz had to appear as an Austrian skiing resort.
Online Ranking
It is a further humiliation that St. Moritz did not even make it into the top 10 global ranking of the online platform skigebiete-test.de. Nevertheless: in the competition ranking of skiresort.de, the skiing area in the Engadin still comes in 10th, but in a tie with the Skicircus Saalbach-Hinterglemm, Arosa Lenzerheide, Mayrhofen, the Zillertal Arena, Les 3 Vallées, Serfaus-Fiss-Ladis, Vail and Tignes-Val d'Isère.
Both testers have traditional Austrian ski-regions at the top. skigebiete-test.de puts "Ski Arlberg" in first place, whereas skiresort.de on the other hand favours Kitzbühel/Kirchberg, or KitzSki for short. One could also regard the two authoritative skiing area rankings as an example of how subjective and thus uninformative rankings are. But, nevertheless, nine regions have made it into the top 10 list of both "skiing area rating agencies". However, only skigebiete-test.de provides a clear ranking from 1 to 10. skiresort.de, on the other hand, awards no fewer than eight 2nd places and nine 10th places, each in a tie. So that nobody is insulted? But it is not possible to entirely avoid giving offence.

Ranking comparison
SKIGEBIETE-TEST.DE

1 Ski Arlberg
2 Zermatt
3 Serfaus Fiss Ladis
4 Saalbach Hinterglemm
Leogang Fieberbrunn
5 Ischgl – Samnaun
6 Gröden / Val Gardena
7 Vancouver – Whistler
Blackcomb
8 Sölden
9 Vail
10 Tignes / Val d'Isère
SKIRESORT.DE

1 Kitzbühel / Kirchberg
2 Ischgl / Samnaun
Gröden / Val Gardena
Ski Arlberg
Sölden
Wilder Kaiser-Brixental
Kaltenbach-Hochzillertal-
Hochfügen
Schladming
Whistler Blackcomb
10 St. Moritz
Saalbach-Hinterglemm-
Leogang-Fieberbrunn
Arosa Lenzerheide
Mayrhofen
Zillertal Arena
Les 3 Vallées
Serfaus Fiss Ladis
Vail
Tignes / Val d'Isère
Cortina d'Ampezzo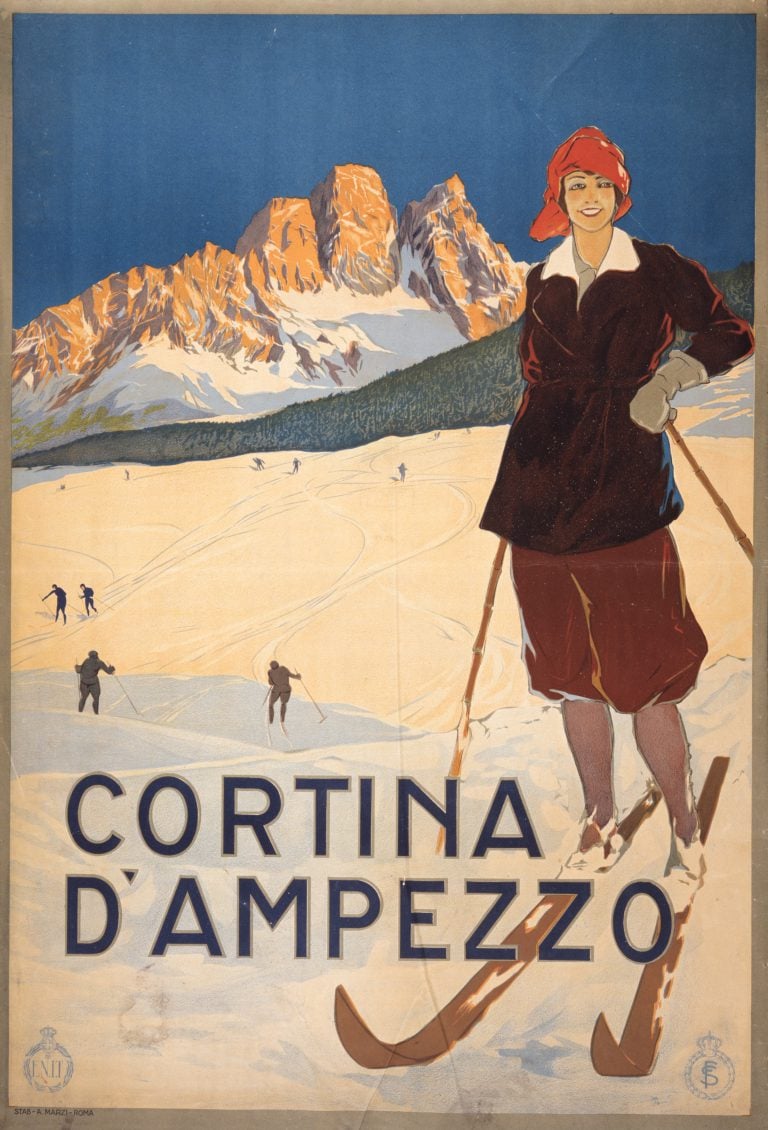 Cortina d'Ampezzo, for example, could really be upset about its place in the ranking. This renowned skiing area in the South Tyrolean Dolomites does not merit a mention in either of the rankings. This is despite holding three skiing world championships – the most recent, however, was in 1956, 62 years ago, though at the same time as the Olympic Games. And unlike St. Moritz, Cortina was able to present itself in a James Bond film under its own name: in "For Your Eyes Only", Roger Moore, got into several skirmishes, not only on the ski slope, but also the bobsleigh run, the ice rink and even the ski jump.
James Bond movies
Perhaps inclusion in James Bond films is, after all, a more worthwhile quality criteria for skiing regions to draw upon. In "Spectre", 2015, Daniel Craig fought his way through Sölden in the Tyrol, Pierce Brosnan raced around Chamonix in 1999 with "Elektra" Sophie Marceau ("The World Is Not Enough"), and Timothy Dalton was chased through the snow around the Weißensee in Carinthia by the Czechoslovakian border police in "The Living Daylights". Czech border police? Yes, the Weißensee region played the role of the Czechoslovakian-Austrian border area. But in the film, Vienna also had to slip into the role of the current Slovakian capital Bratislava. Also worth mentioning is Mürren in the Jungfrau region in Switzerland, or to be precise the Schilthorn. There, James Bond actor George Lazenby took skis to escape unscrupulous pursuers. And also fought his way through the valley village of Mürren and the neighbouring Grindelwald.
Skiing outside Europe
Skiing regions outside Europe do not play much of a role, either in the rankings (apart from exceptions in Canada and the USA) or in James Bond films. This is the only explanation for the above-mentioned deep snow adventure of Pierce Brosnan being shot in Chamonix despite being set in Azerbaijan. Despite this, the former Soviet Republic – like all Caucasus States of the former Soviet Union – has thoroughly impressive skiing areas with spectacular mountain settings to offer.
Skiing stories
Aspen
Aspen in Colorado is now regarded as the richest city in the USA. A house there costs 1.5 million dollars on average. Aspen owes its fame as a traditional skiing area (Alpine WSC 1950) to the decline of silver mining in the 19th century, which called for a new direction.
Japan
The Austro-Hungarian Major General Theodor von Lerch brought skiing to Japan at the beginning of the 20th century. In the city Jōetsu, a well-known skiing region (albeit rather an unspectacular one according to European standards), there now stands a memorial to this skiing pioneer.
Adelboden
In the Swiss skiing region of Adelboden you will find Switzerland's reportedly first snow-farming ski piste. For this, snow is kept in well-isulated storage over summer, so that a piste can already be prepared from October before the first snowfall. Snow farming also exists for example in Kitzbühel, and for the cross country ski tracks of Seefeld, Ramsau and Davos.
Les Portes du Soleil
The world's biggest skiing areas are located in France (and Switzerland): Les Portes du Soleil extends over both countries and is reported to comprise 650 piste kilometres. Although Les Trois Vallées (Val Thorens, Méribel and Courchevel) in France has 50 kilometres less, the area is "continuous". "Les Quatre vallées" (Verbier) in the Swiss Canton of Valais has around 400 kilometres to offer.