THE Stylemate – INSPIRATION FROM AROUND THE WORLD FOR AN AESTHETIC AND MEANINGFUL LIFESTYLE
Created by people with a passion for the beautiful things in life and a special instinct for the new, as well as the claim to be the source of inspiration for a design-loving and travel-conscious audience. Exciting and extraordinary stories from the fields of architecture, art & culture, design, fashion & beauty, food & drink, hotels and travel as well as wonderful essentials and ingenious insider tips inspire trend-conscious travelers, art lovers, fashionistas or design enthusiasts in their personal fancy lifestyle.
The spring issue of THE Stylemate magazine is all about "The new spirituality". In the pandemic era, concepts like "security" and "control" have become a thing of the past. They're feelings that the lucky among us are still able to remember, but which we're only able to experience to a limited extent. The first lockdown saw them evolve into a massive cloud of longing that hung somewhere overhead. Did they disappear into the world of transcendence? Is it because of this that our need for spirituality in our lives has grown?
13 APRIL – CONTEST DAY OVER!
THE Stylemate Magazine
10 x annual subscription (3 issues)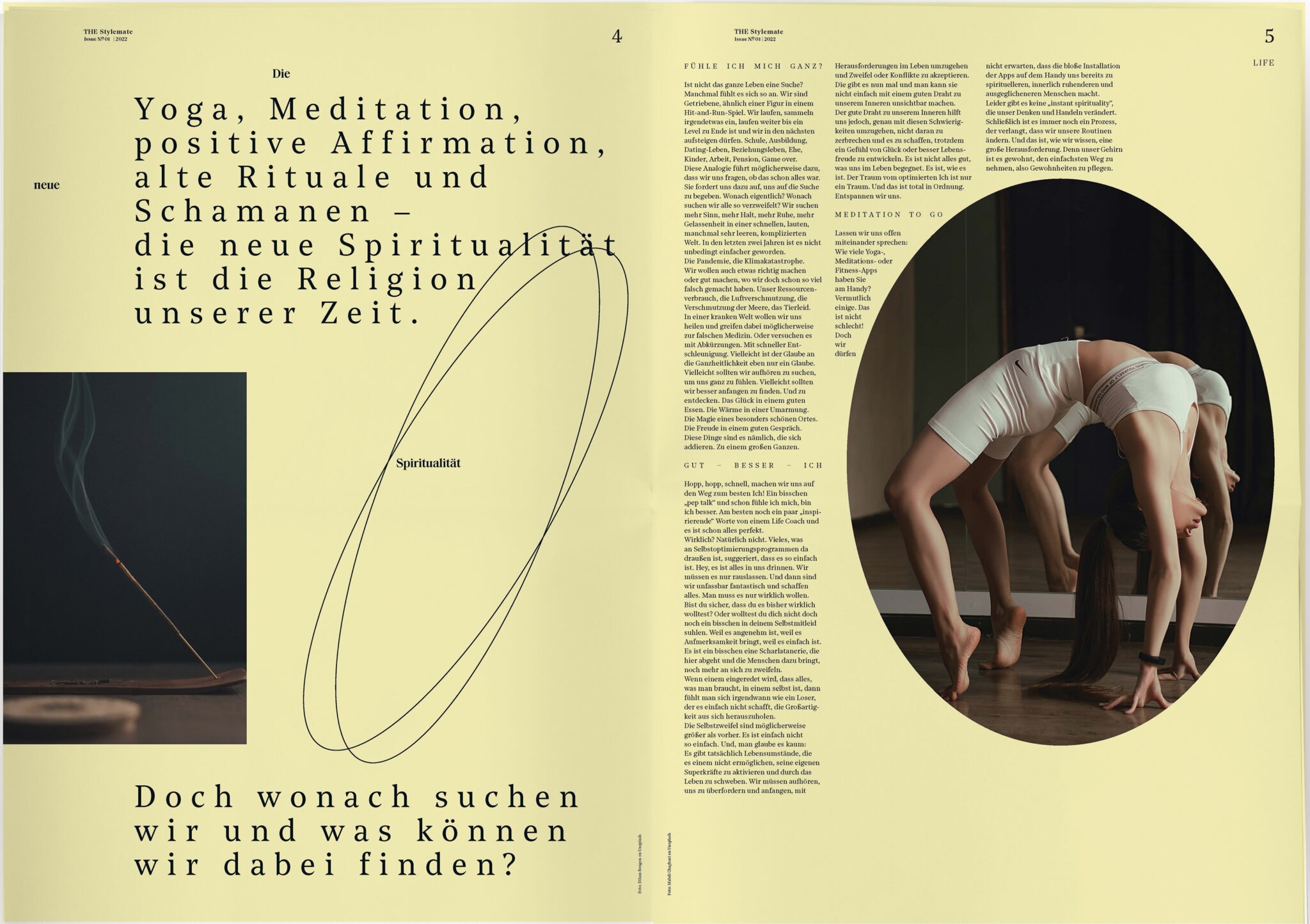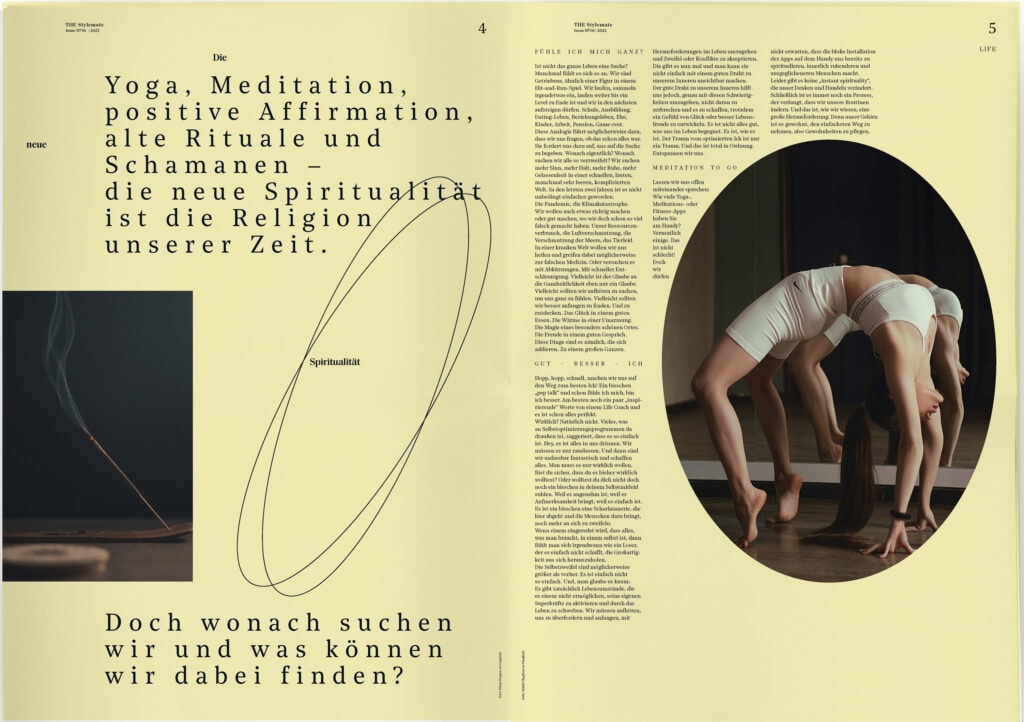 Spirituality is a world of permission. We're allowed to say yes to wishes, dreams and desires, to the search for a special connection with ourselves. With our soul and with our heart. And perhaps it's more the looking than the finding that does us good. Because looking involves discovering. And there is still so much to be discovered.