Inspiration from around
the world for a fancy
lifestyle…
---
THE Stylemate, Issue 01|2020
wabi – sabi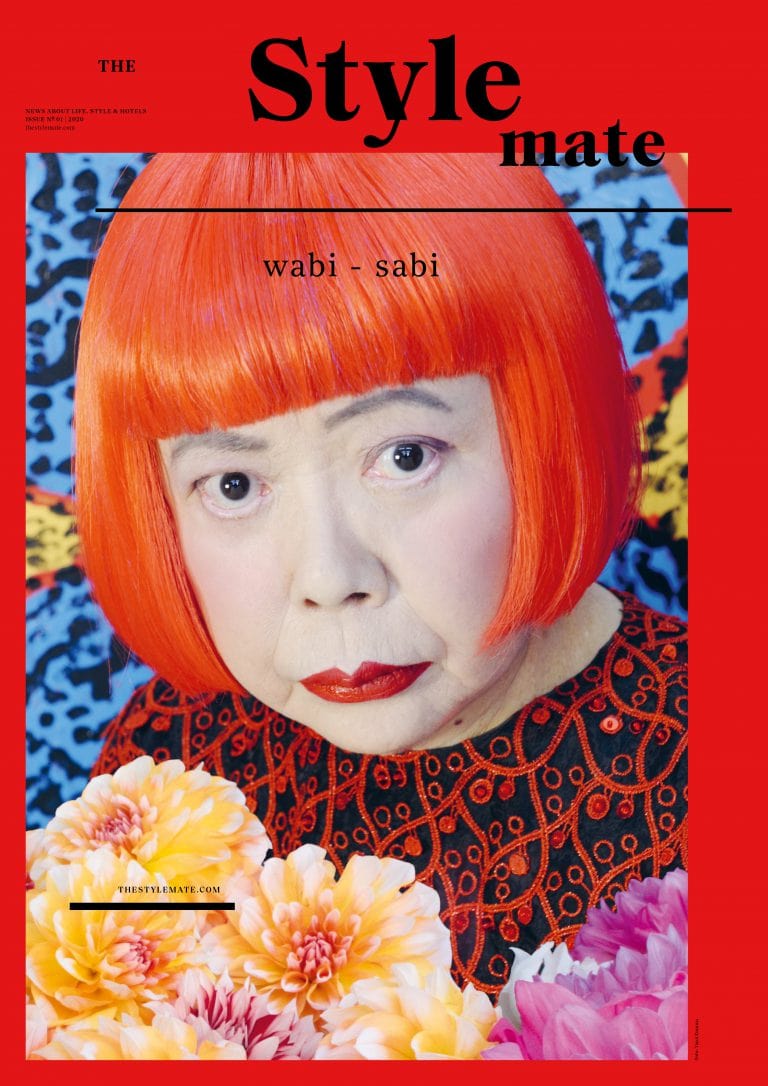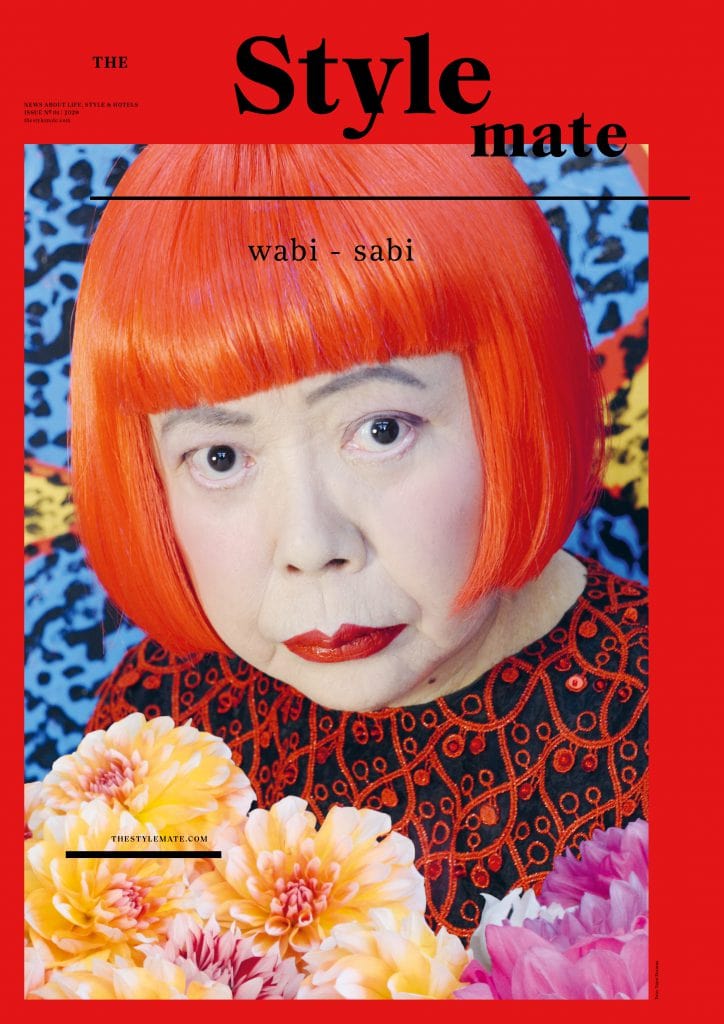 Wabi-sabi, finding beauty in imperfection, is a Japanese concept of aesthetic values that we really like and wish to embrace.
In this issue of THE Stylemate about Japan we have put together a selection of many beautiful things for you to enjoy, some of which are virtually perfect, while others are so interesting that that could be deemed as their version of beauty.
The reason for orienting our focus on Japan and the Japanese culture is that this summer sees Tokyo playing host to the Olympic Games.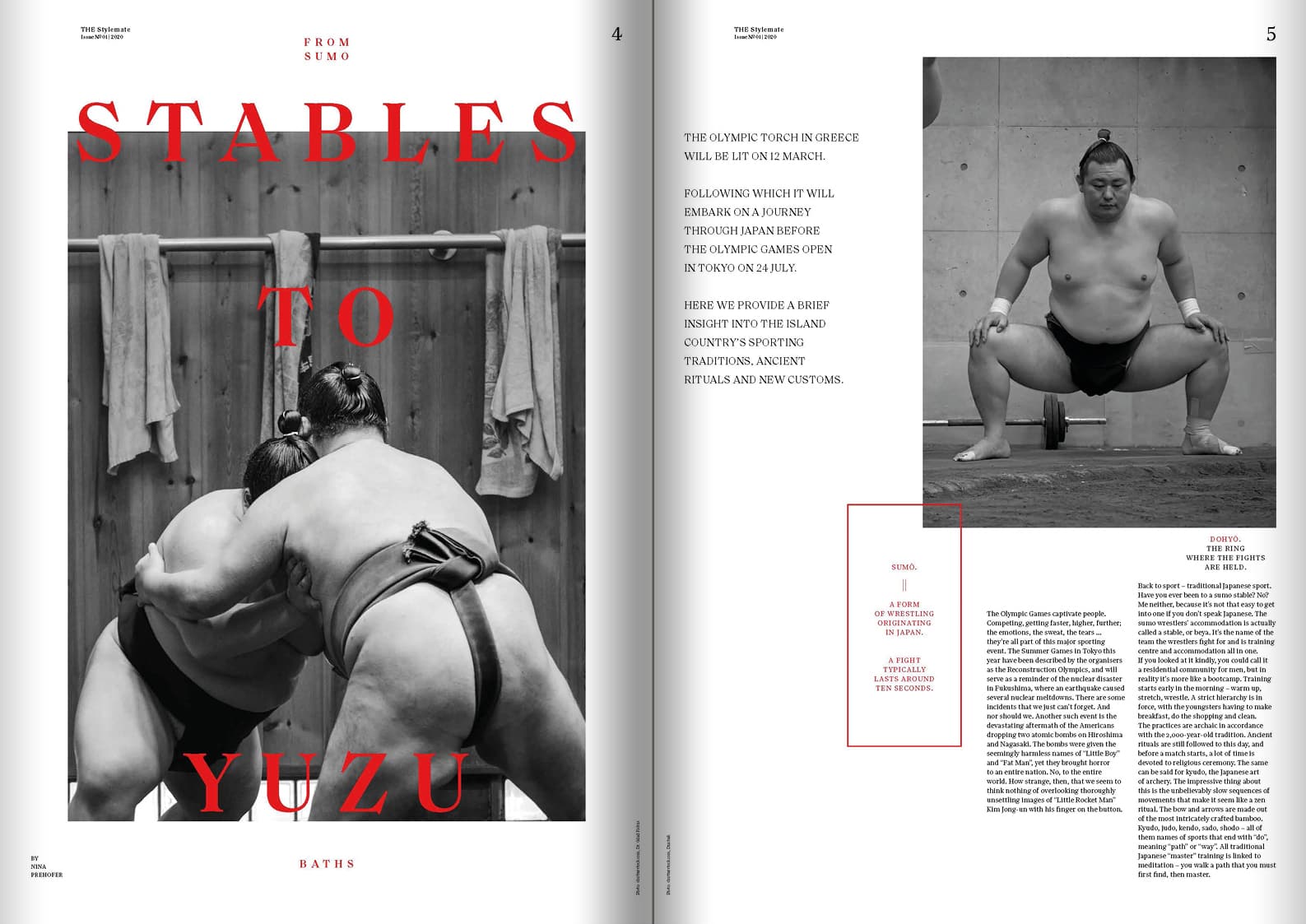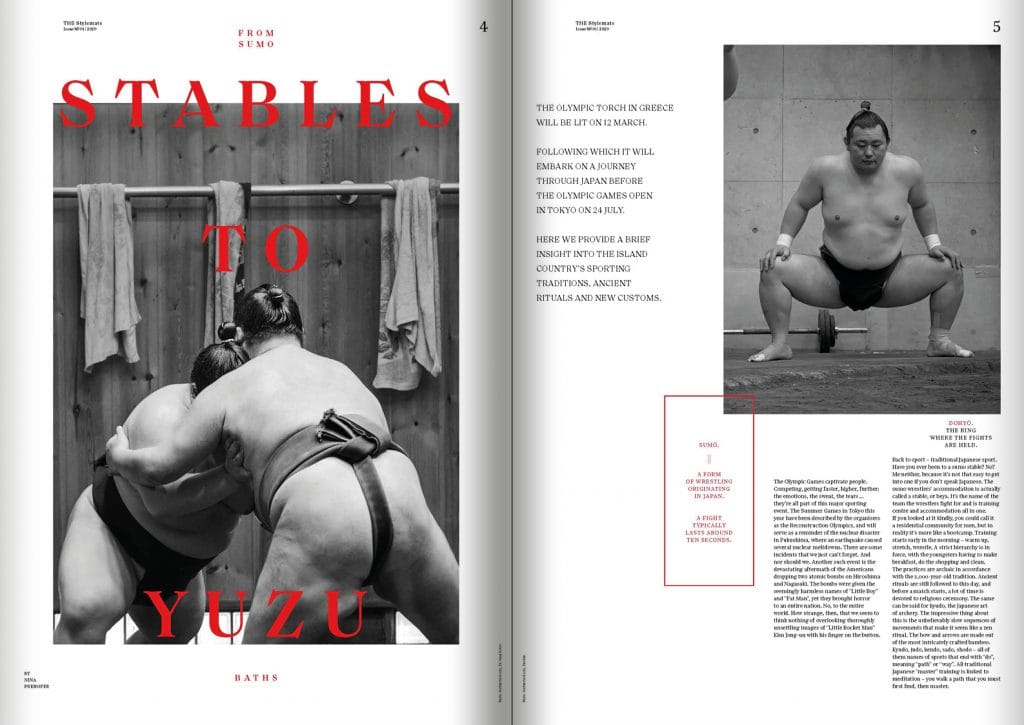 We have therefore made our cover as sporty as it is unusual, but we think it is the perfect example of the concept of wabi-sabi. Successful Japanese artist Yayoi Kusama, who is known for her polka dots that have the capacity to put us into an almost trance-like state and convey the feeling of obsession, will in spring be presenting a huge show in The New York Botanical Garden. Information and photos that have already been released to the press indicate that it will be something quite extraordinary.


So we're not just looking at Japan in Japan, but also Japan around the world. In this respect, we have chatted to Vienna resident and lighting designer Megumi Ito, and asked an Austrian jeweller to show us some exciting Japanese pearls.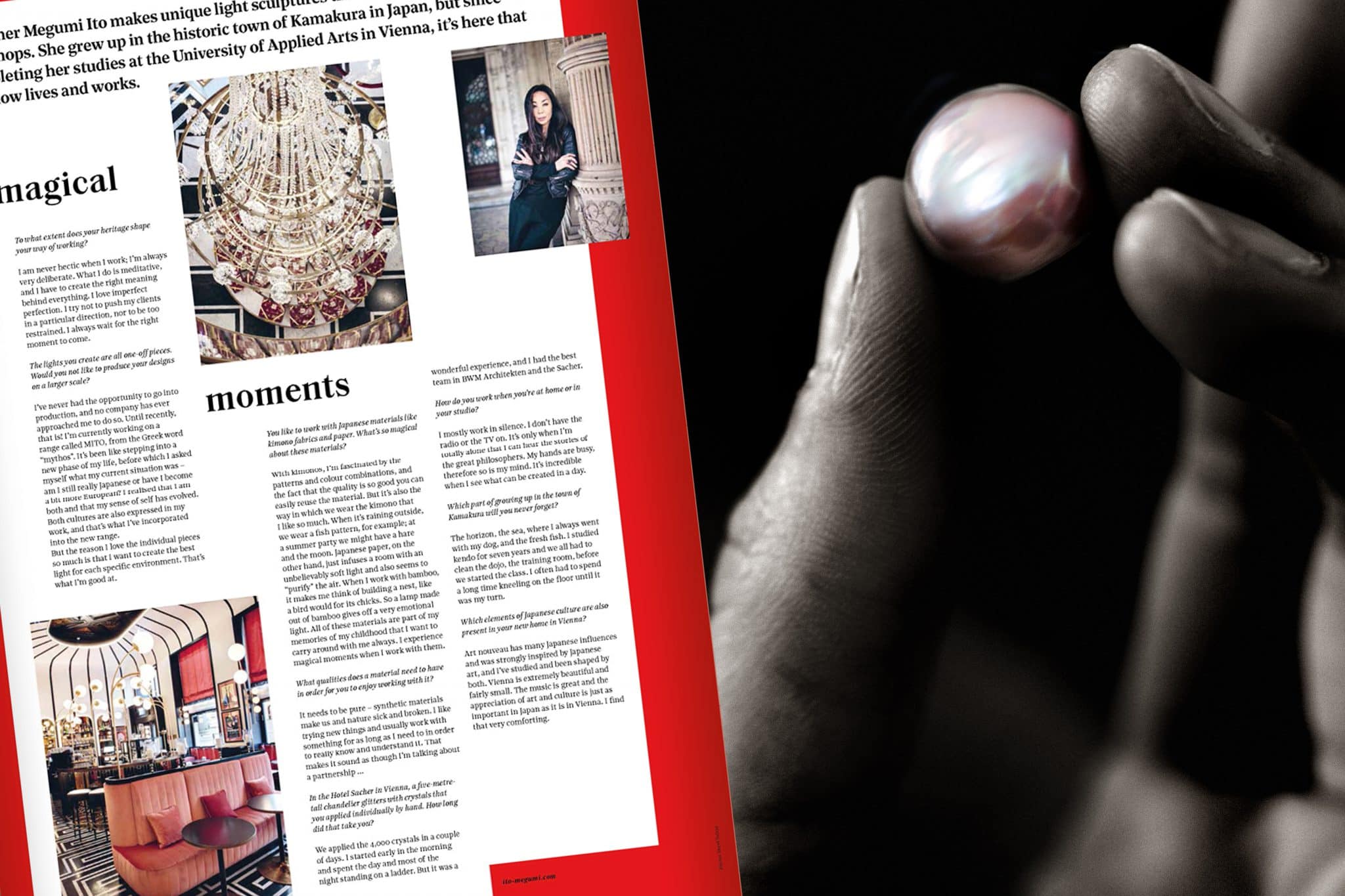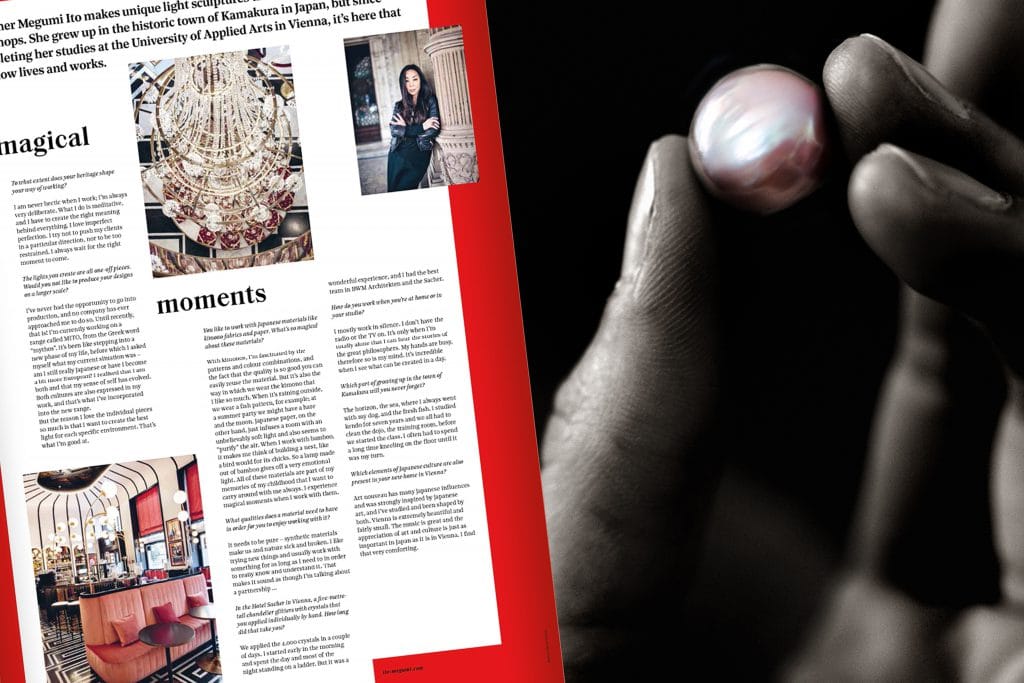 We write about how we in Europe can be inspired by unusual culinary delicacies from Japan, and which designers and fashion stores in Tokyo you absolutely have to get to know and visit.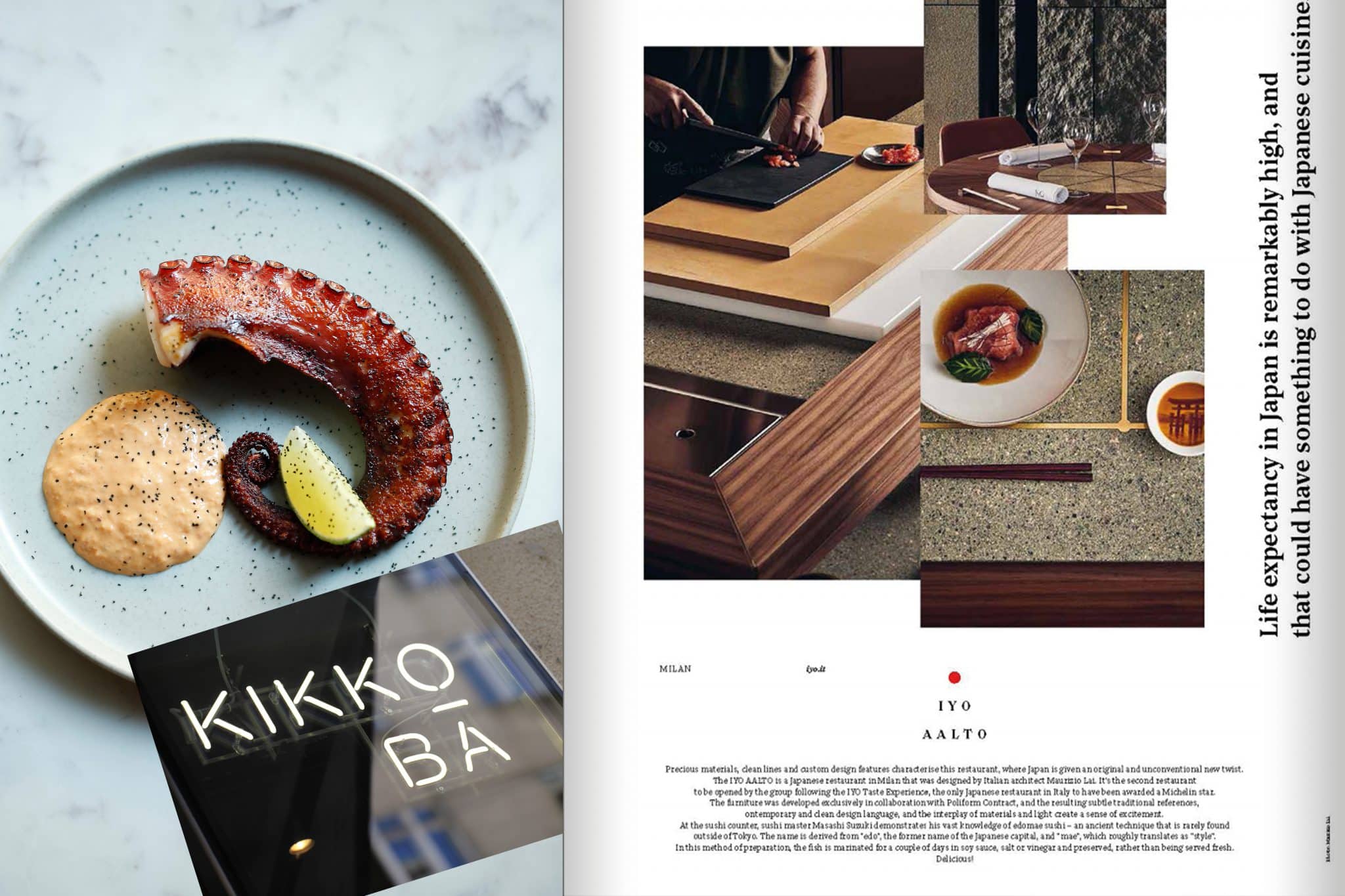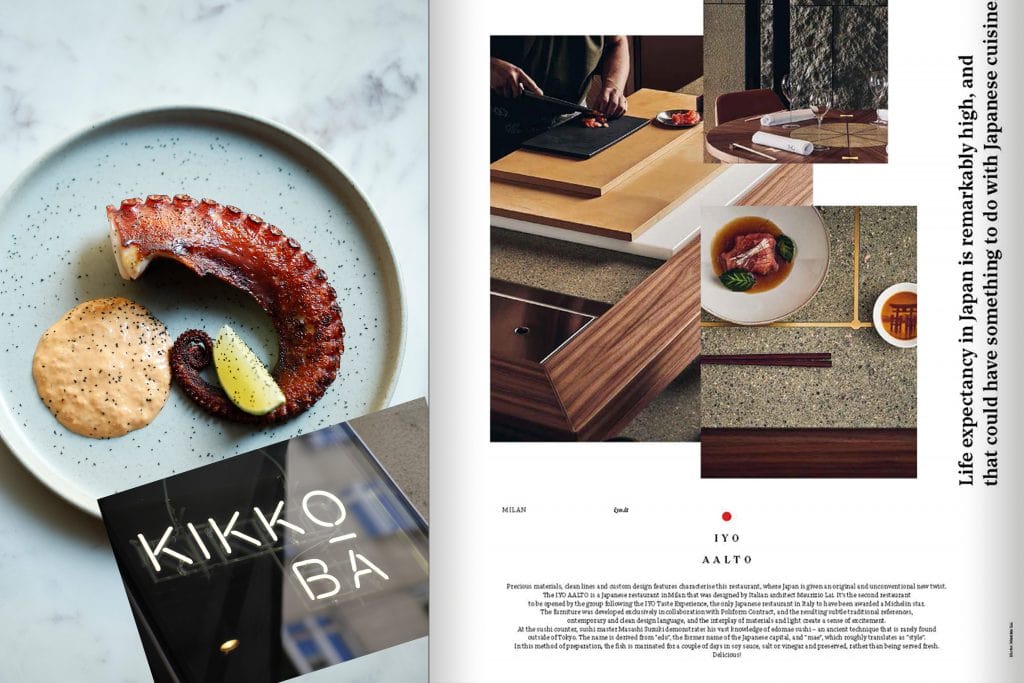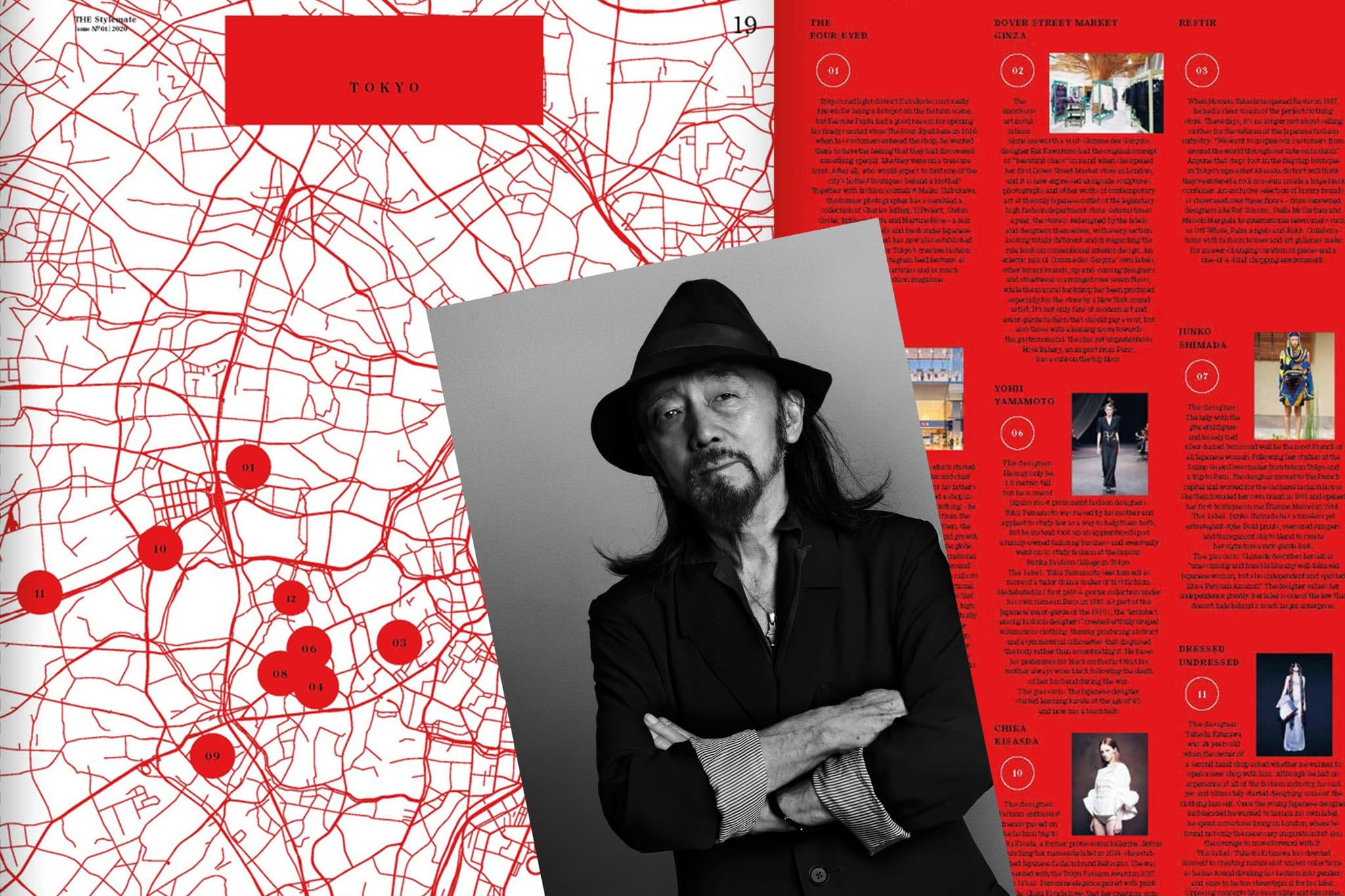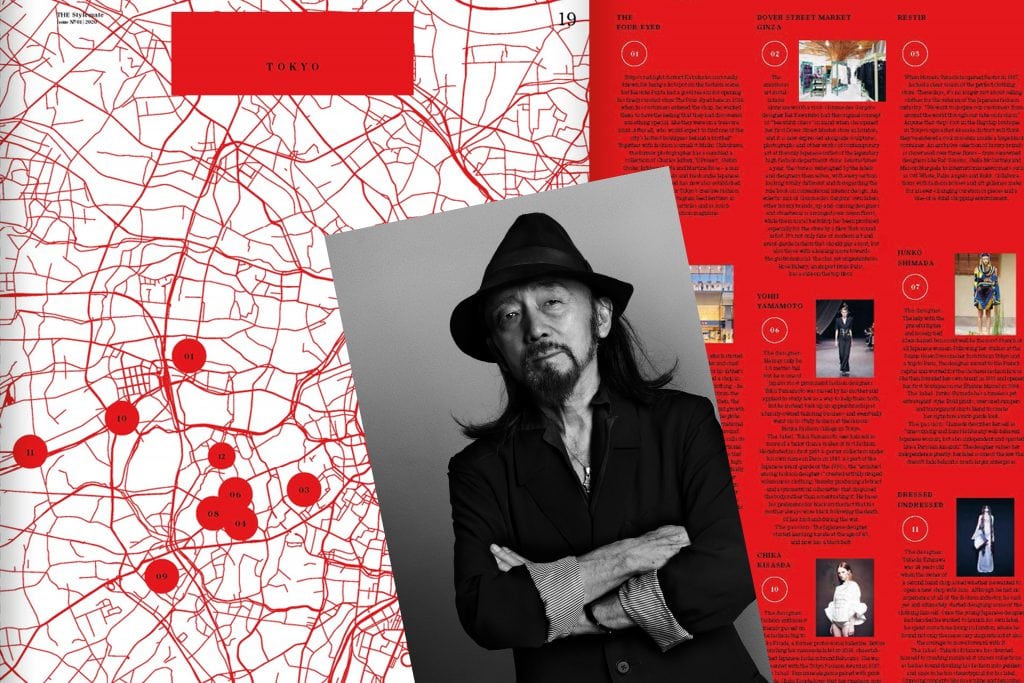 STYLE
Helder Suffenplan, a publicist living in Berlin, talks in his column about fragrance and his love of Japan – he will also report in future issues on the world of olfactory delights.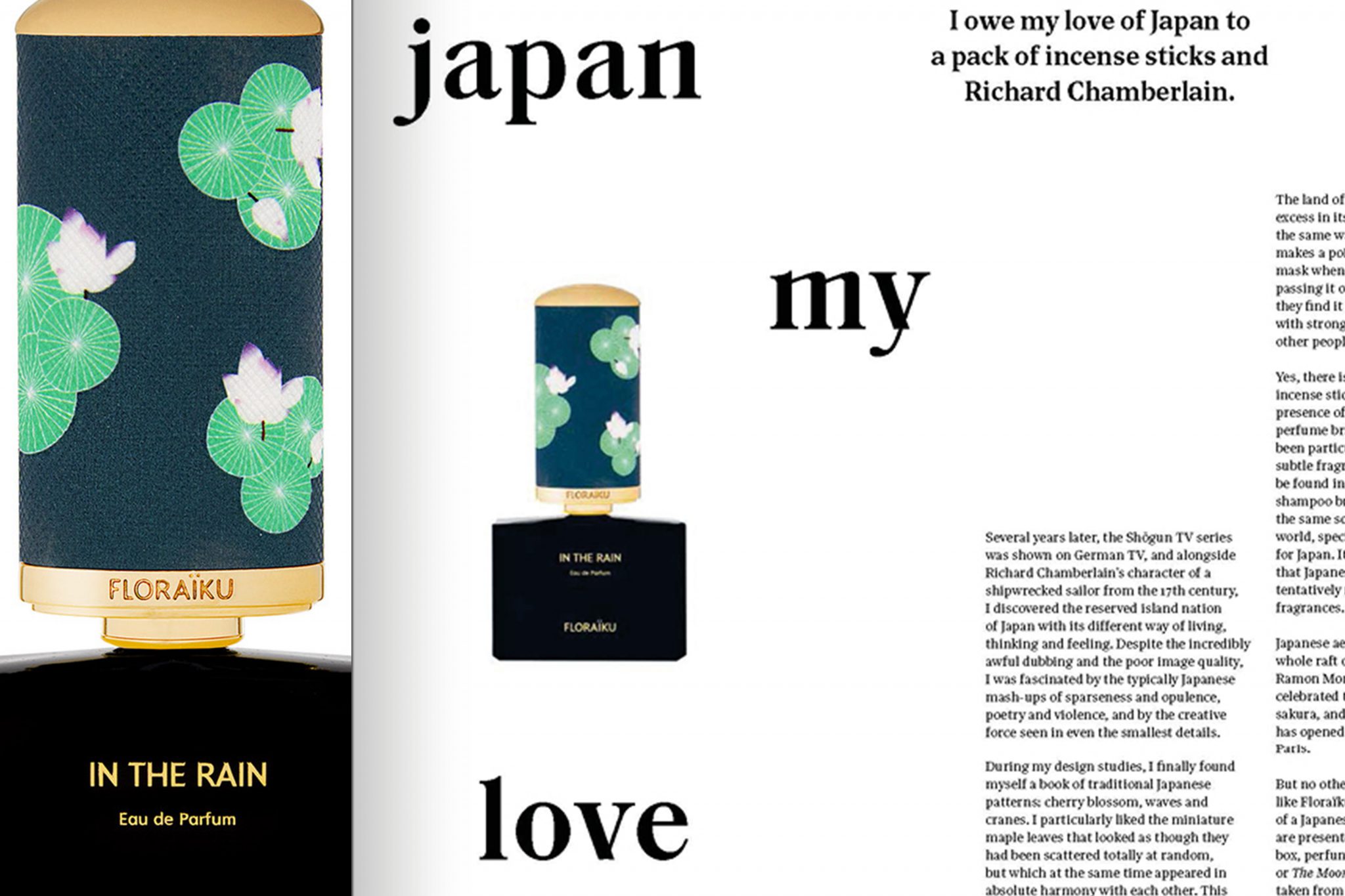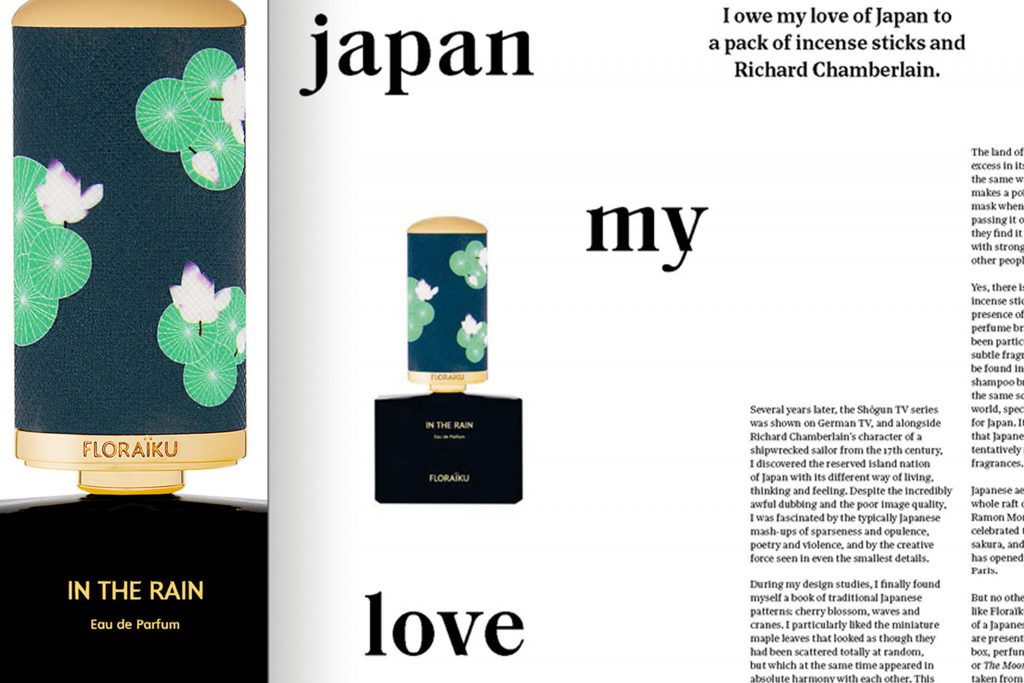 We invite you once again to engage with unknown people and places on 40 pages and draw inspiration (to travel) from real-life experiences and from selected hotels!
---
Grab your brand new copy: