Surprise the tourism industry with something in 2023? As you will see, the trends of recent years that we already know from our own four walls are now becoming increasingly noticeable in hotel interiors.
In this way, favourite styles from past styles remain with us and make guests feel at home even when they are on holiday or on a business trip. So from a stylistic point of view, hotel furnishing is influenced by general furnishing trends. However, there is so much more to consider in the hotel – guest experience, customer comfort and consideration of different needs, to name a few. Innovative elements of interior design, inspiring ambience and feel-good furniture that reflects the personality of the establishment make all the difference.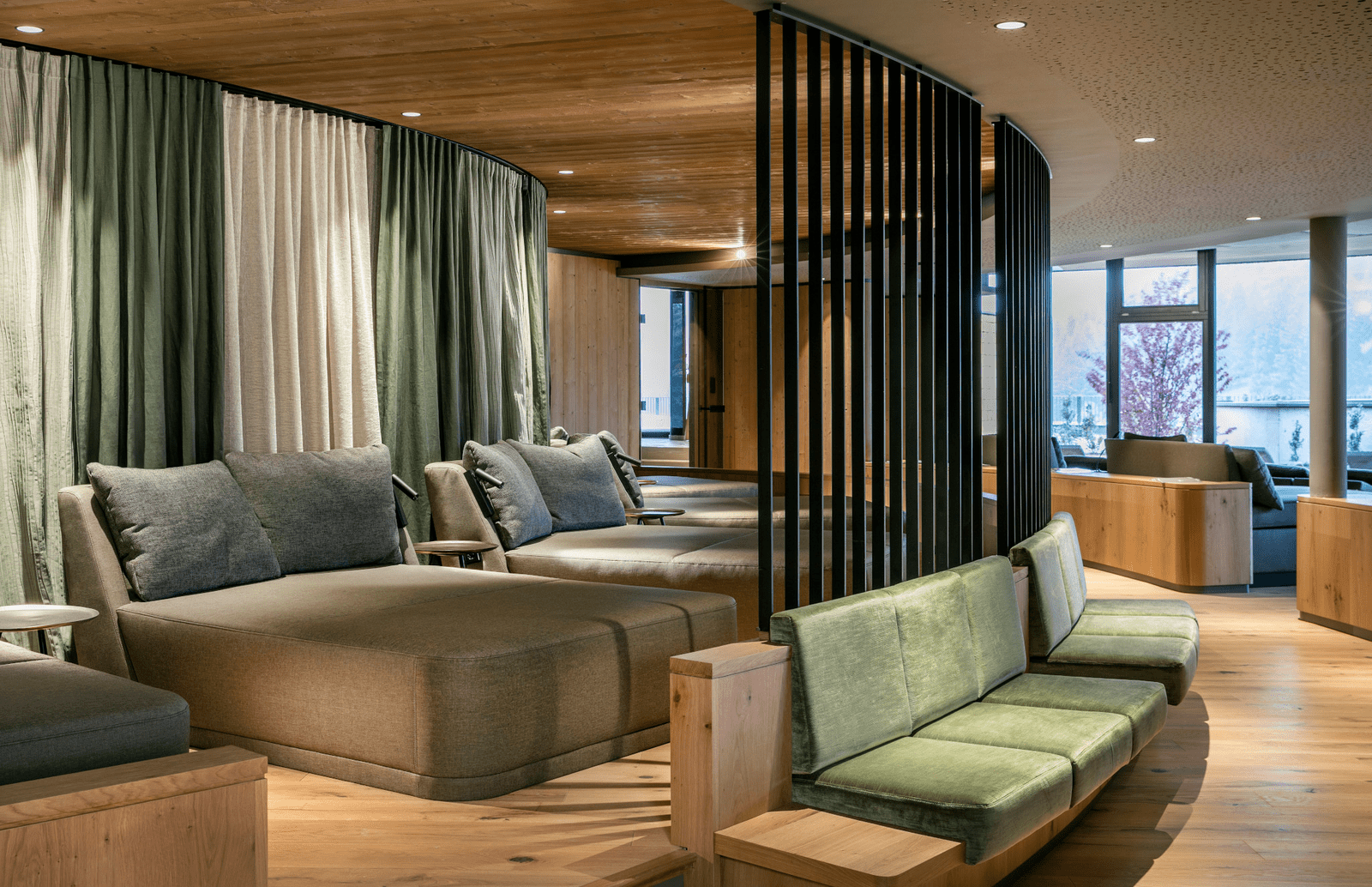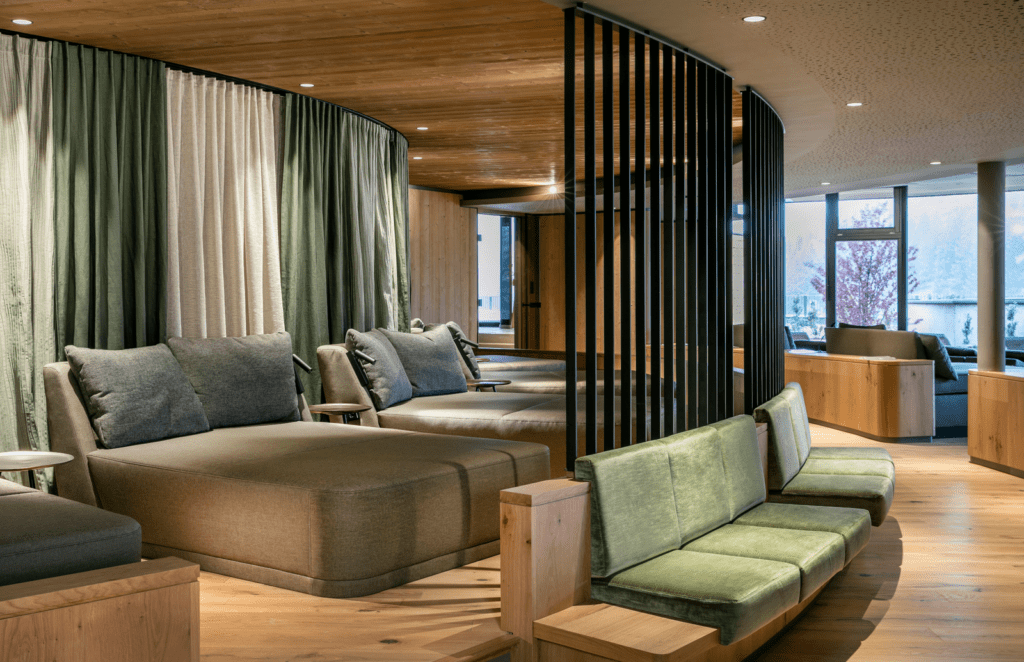 The trend of not being trendy
Authentizität und Einzigartigkeit: Wir kehren in eine Zeit des Komforts und des Gefühls zu einem Ort Authenticity and uniqueness: we are returning to a time of comfort and feeling a place, rather than what is trendy at the moment. "In the cultural shift among consumers, we recognise that the focus is not just on aesthetics and trends, but on the desire for spaces that are bespoke, authentic and tell a very personal story," says Philip Jandristis, Managing Director at Symphonic by ADA. Guests are actively looking for places that feel comfortable and real. What is the basic idea behind the hotel, who are the owners and what is the small but subtle difference to the competitor hotel? The concept of furnishing and interior design should run through the entire hotel or restaurant business like a red thread. Guests should feel what awaits them as soon as they enter. Allow visitors to establish an authentic connection to the place with your furnishings and let them be inspired by it.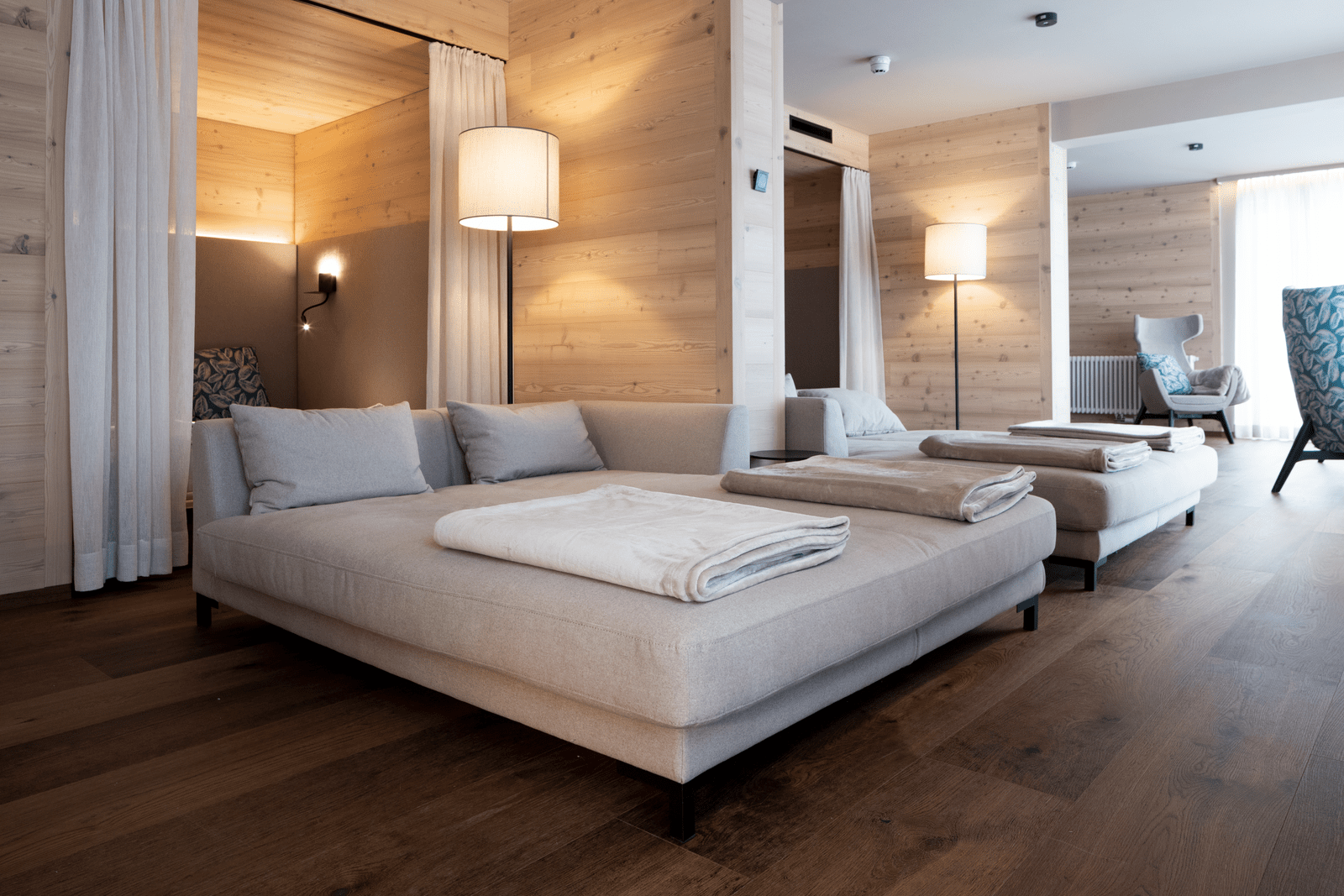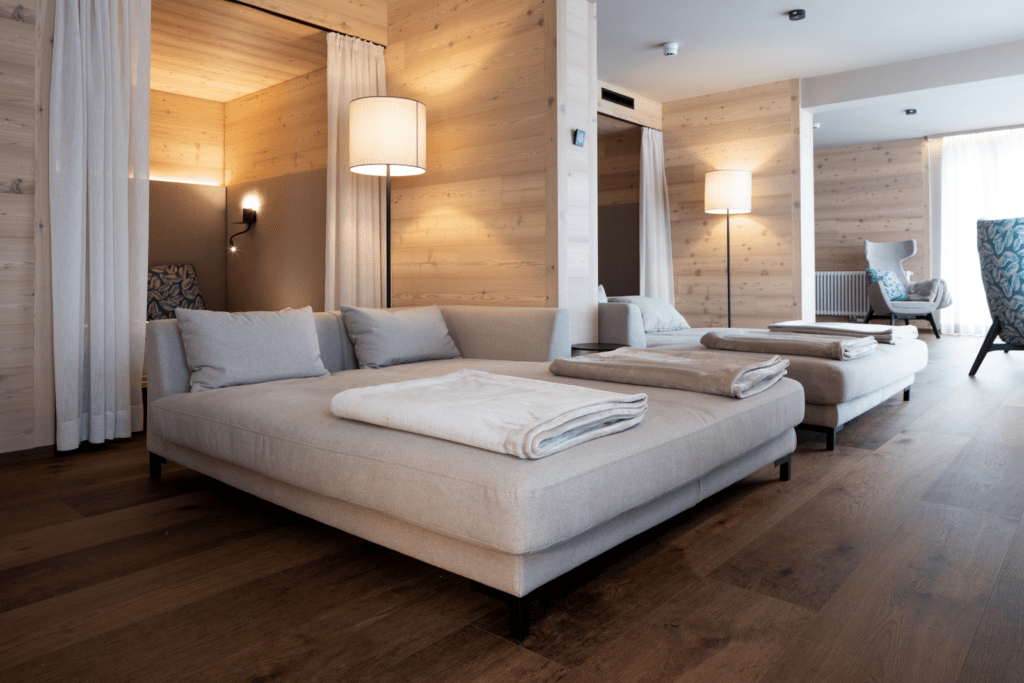 Wellbeing
One of the fastest growing and most influential trends in the hospitality industry is designing for enhanced wellbeing. Wellness programmes, retreats and yoga sessions that encourage people to immerse themselves, pause and take care of themselves and relax the senses contribute to this. Room concepts that use furniture, accessories and design elements to create an unmistakably cosy atmosphere have already become a matter of course in hotel rooms and suites, in restaurants and reception areas. But not yet in the so important hotel spa area. Modern spa concepts with coherent programme units and a uniform interior design concept that extends across relaxation rooms, relaxation loungers and beauty areas have a decisive influence on the degree of relaxation of your guests. In an environment based on light colours and naturalness, guests find peace and balance. Add to this atmospheric lighting and pleasant textiles to touch and everything is focused on pure wellness.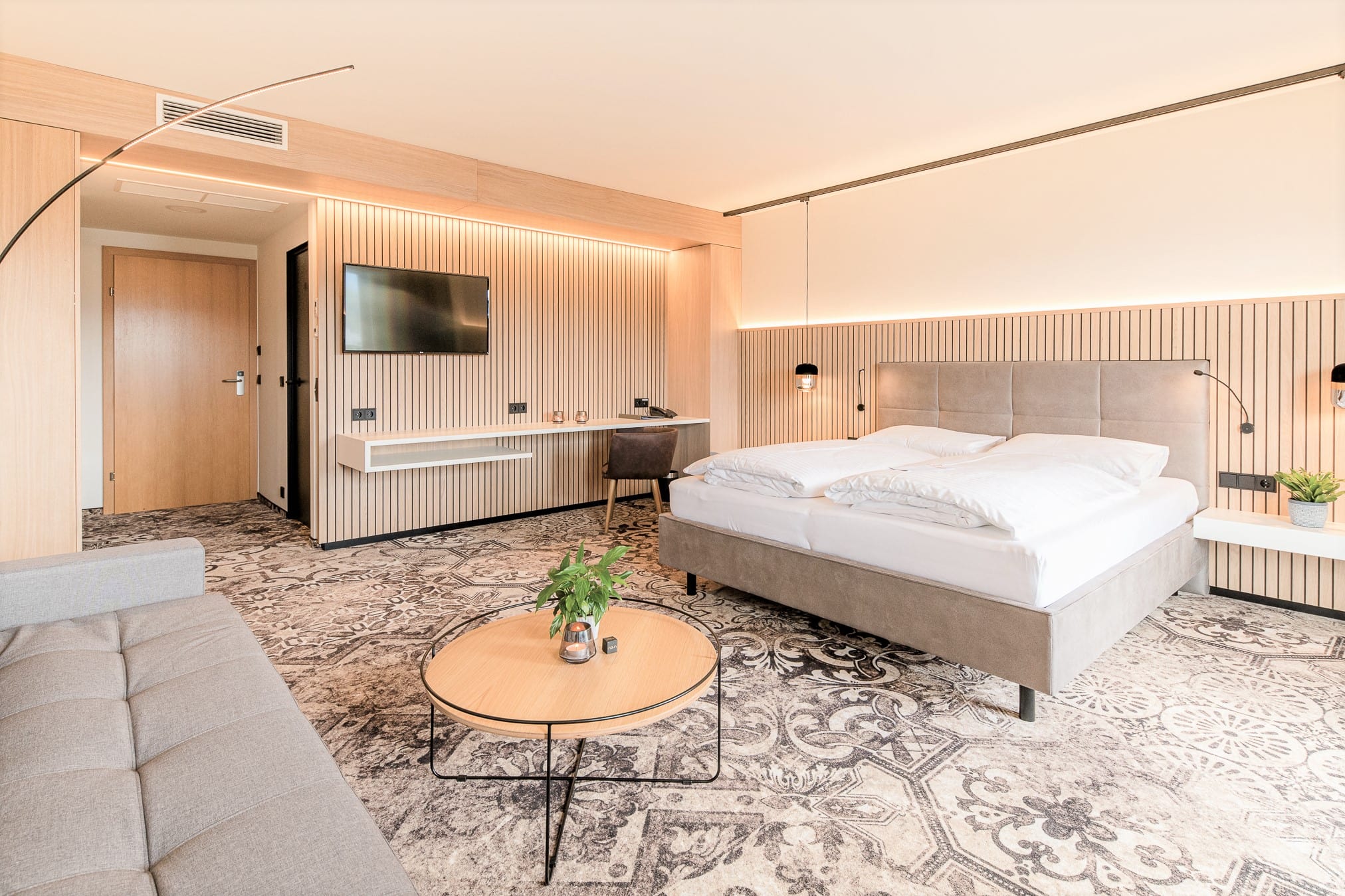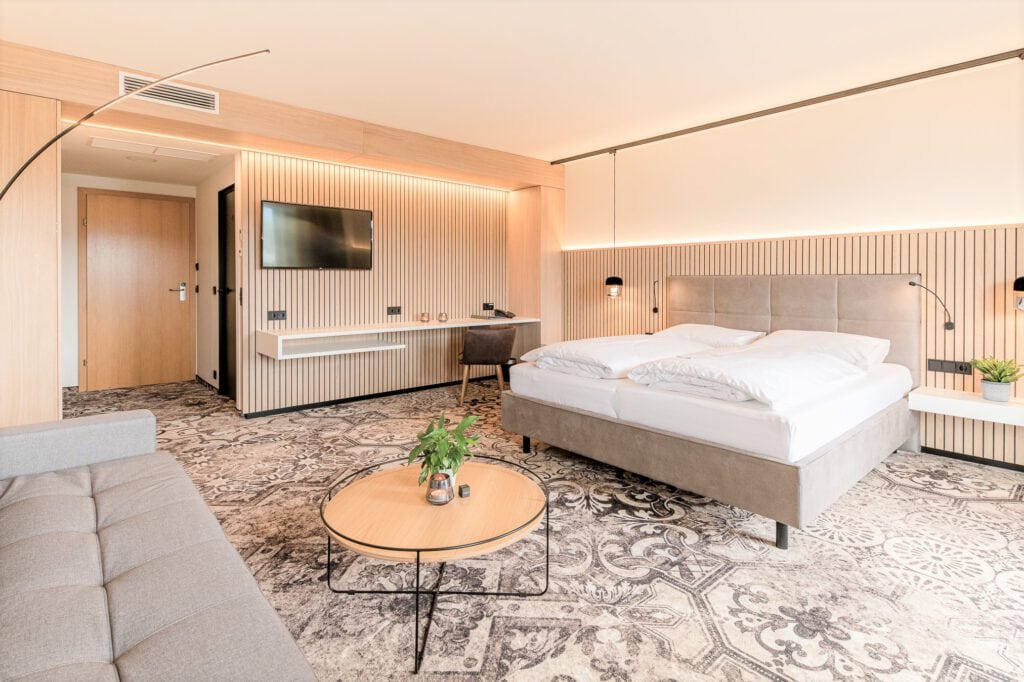 The beauty of simplicity: Scandinavian style
According to the United Nations World Happiness Report, the happiest people live in Scandinavia. There are certainly many influencing factors for this. Endless forests and countless lakes convey a feeling of freedom and lightness. And this can also be seen in Scandinavian interior design. Simple, timeless and unagitated probably best describes the style of living from the north. Scandinavian furnishing means reduced furnishing. The motto is: "Less is more". Furniture and decoration are placed loosely and centrally in the room and create a minimalist atmosphere without many details. Plenty of light, friendly colours and cosy accessories such as cushions or blankets ensure comfort and a feel-good ambience. The colour scheme also brings a Nordic attitude to life. Tones inspired by nature such as brown, beige or white radiate peace and tranquillity and play a major role in the guests' emotional attachment to a room. Combined with light wood types and their visible grains, the natural, uncomplicated accent of the Skandi style is further supported. Especially in hotel rooms, the serenity of the Scandinavians is in demand. Natural materials, soft textiles and warm earth tones bring the necessary relaxation to your guests' sleeping environment. And that, after all, is the goal as a hotelier: relaxed, satisfied, returning guests.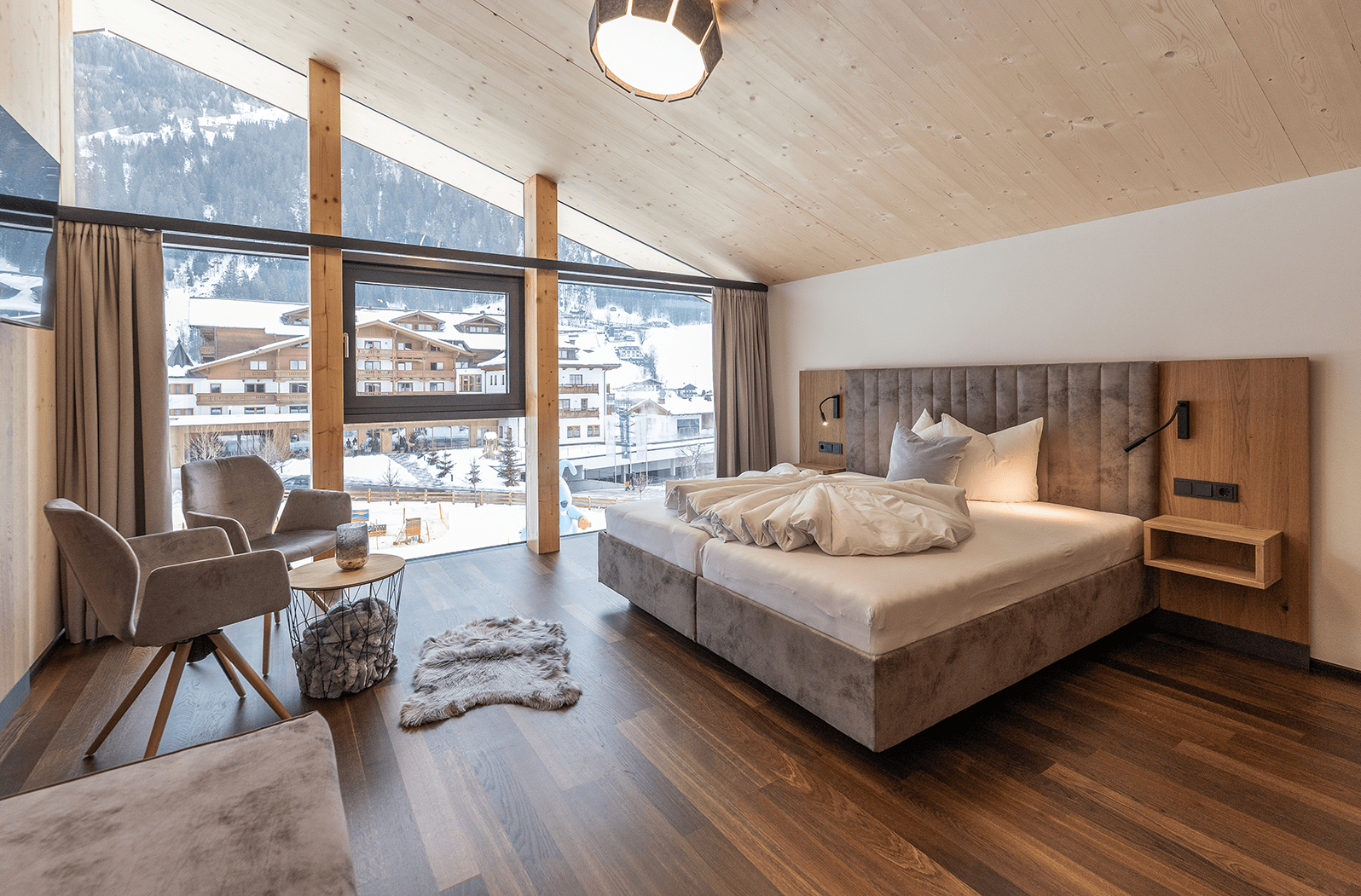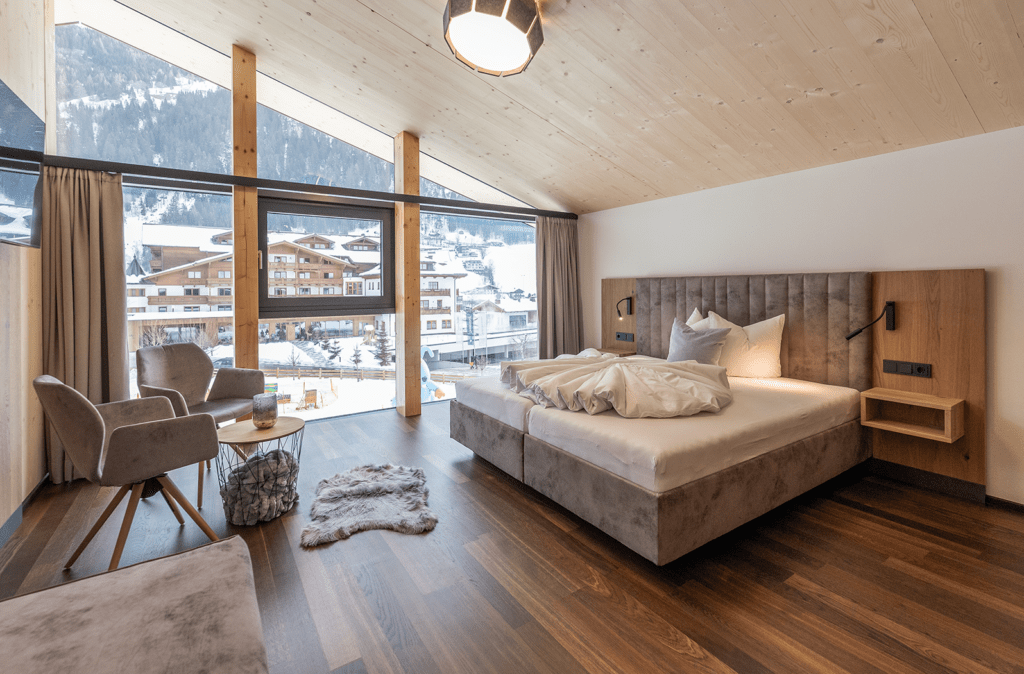 Foto Copyrights:
Hofgut Wagrain: © Symphonic by ADA
Almwellness Hotel Pierer: © Harald Eisenberger
Hotel & Therme NOVA: © Hotel & Therme NOVA, Die Abbilderei
Lackner Appartments: © Lackner Appartments