With the Steigenberger Porsche Design Hotels brand, Deutsche Hospitality and the Porsche Design Group present an innovative hotel concept in the luxury lifestyle segment. Together, they are planning at least 15 hotels in major cities worldwide.
Steigenberger Porsche Design Hotels combine design, technology and lifestyle at the highest level. The result is a unique brand experience, created from the design philosophy and values of the exclusive Porsche Design lifestyle brand, combined with the excellence and experience of Steigenberger's more than 90-year tradition as prestigious hoteliers. Investor interest in the hotels is extremely high. In a first step, up to 15 hotels are planned in global metropolises such as London, Singapore, Dubai and Shanghai, for example.
Design and quality as top priority
"With the hotels, we are creating a brand that combines the design philosophy and values of the exclusive Porsche Design brand with the hospitality and service quality of a Steigenberger hotel," says Marcus Bernhardt, CEO Steigenberger Hotels AG/Deutsche Hospitality. "Our joint goal is to create a new hotel product for a global target group that seeks uniqueness and demands the highest quality."
"The hotels will have a fancy space and lighting concept: Innovative rooms and suites that capture the spirit of the surroundings in their unique design and interiors. Travelers in search of extraordinary experiences will find Steigenberger Porsche Design Hotels in some of the most breathtaking places in the world," says Dr. Jan Becker, CEO Porsche Design Group. The hotels, with at least 150 rooms, suites and penthouses, have an exceptional restaurant and bar concept and offer exclusive Meet&Greet Cubes as well as a wellness and gym area with at least 1,000 square meters.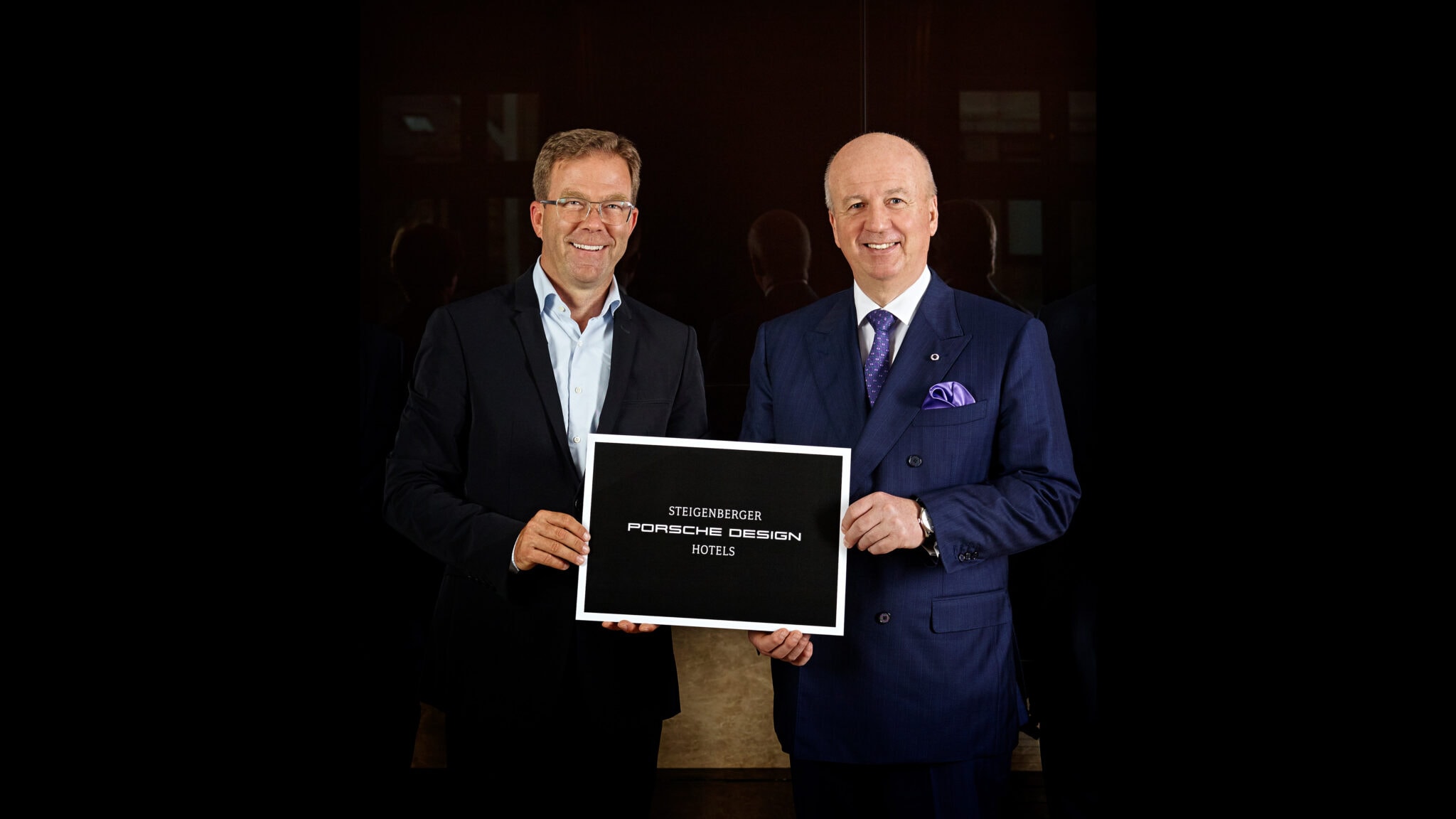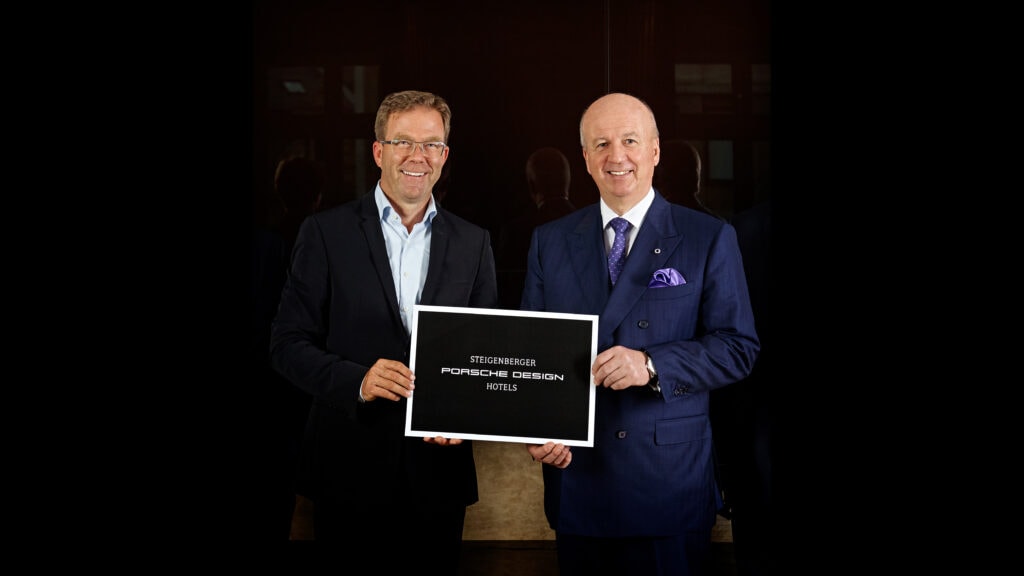 Addressing a new, attractive target group
With its existing brands, Deutsche Hospitality is represented in the Luxury, Upscale, Midscale and Economy segments. "We have set ourselves the goal of growing significantly worldwide by 2027. With the hotels, we are taking an important strategic step in the luxury lifestyle segment to address a new, attractive target group in the long term and to meet the increased needs for individuality, exclusivity, design and a distinctive hotel experience," explains Bernhardt. The development of the hotels enables Porsche Design to transfer its brand philosophy to the field of exterior and interior design, thus making its design expertise accessible to a large public in unique hotel projects. Jan Becker: "The experience factor of a brand is becoming increasingly important for customers – in hotels we convey the brand experience in a unique way, which enables additional differentiation in the market."
Find out more >>