A new concept studio has arrived in the Goldenes Quartier in Vienna. Alongside jewellery by Ole Lynggaard Copenhagen, SELECT also offers contemporary art, silverware and exclusive accessories.
With the elegant games from Giobagnara, they cater to our desire for playfulness. This set of leather dice in a stunning ice blue will banish evening boredom inflicted by night-time curfews, and in future will be perfect for evenings on the beach or a boat under a starry sky.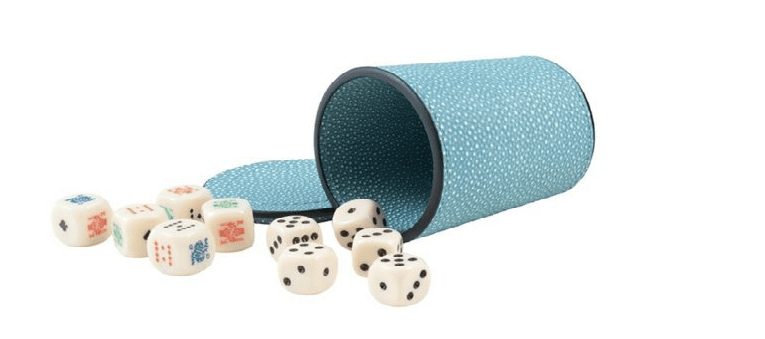 Available from select.xyz, approx. € 650
Sebastian Schroeter is behind the SELECT concept, and is a true host in making himself personally available to his customers. From the very first day, this has helped to create an atmosphere of well-being and trust
---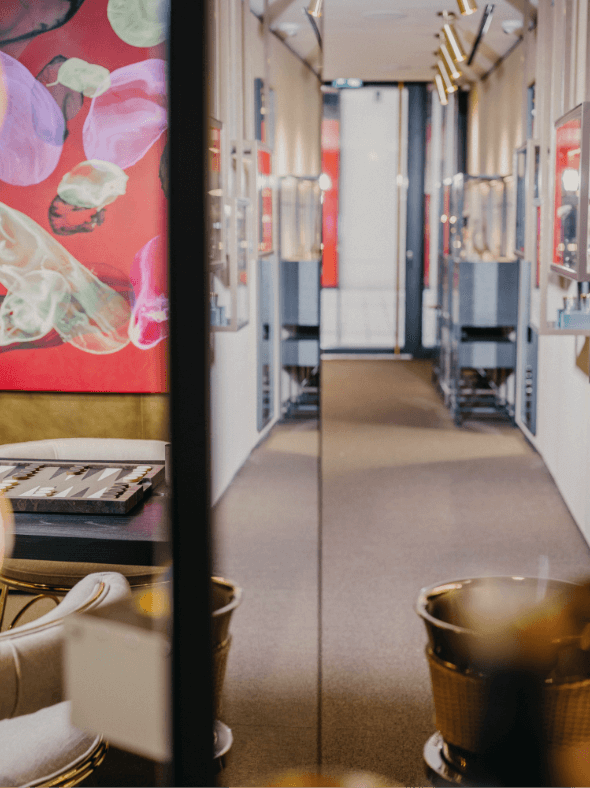 Store design
SELECT the concept studio's store design was created by renowned Austrian designer Theresa Obermoser (TO Interior Design, Vienna and London), whose unique style can best be described as effortlessly elegant, grounded, with effectiveness and practicality. The project was realised to excellence together with the Austrian family-run joinery PRÖDL. Honest materials such as brushed brass and wood, as well as fabrics made of genuine Japanese silk, underline the straightforward yet highly elegant vision of SELECT the concept studio.
About Giobagnara
Being appointed as the "encyclopedia of luxury leather goods", Giobagnara epitomizes Italian craftsmanship focusing in the production of home leather goods. It has been the first company to offer a complete range of leather products taking inspiration from the fashion industry, giving this field a new spin and resulting in an eclecticism able to satisfiy the expectations of a cosmopolitan clientele, thanks to the possibility to use a wide variety of materials and glowing, vivid colours.
Giobagnara makes products complete enriching them with characterizing metal or wooden parts, offering the possibility to choose among different finishes in order to obtain the most refined and harmonious combinations possible. A brand that is distinctive for elegantly designed creations that express luxury without ostentation, available in an uncommon and virtually limitless color palette of leathers and suede, handcrafted to the highest standards using both traditional know-how and leading-edge technology.