Open for reservations starting September 29, 2023, the highly anticipated hotel combines magnificent architecture with state-of-the-art design and unparalleled experiences.
Rosewood Munich, the first German property for the ultra-luxury Rosewood Hotels & Resorts® collection, is delighted to announce that it is now taking reservations for stays from September 29, 2023. Upon opening, the hotel will provide discerning travelers with unparalleled hospitality and lifestyle experiences in the heart of Bavaria. It will mark the 7th property in Europe for Rosewood Hotels & Resorts and the 32nd in the collection, worldwide.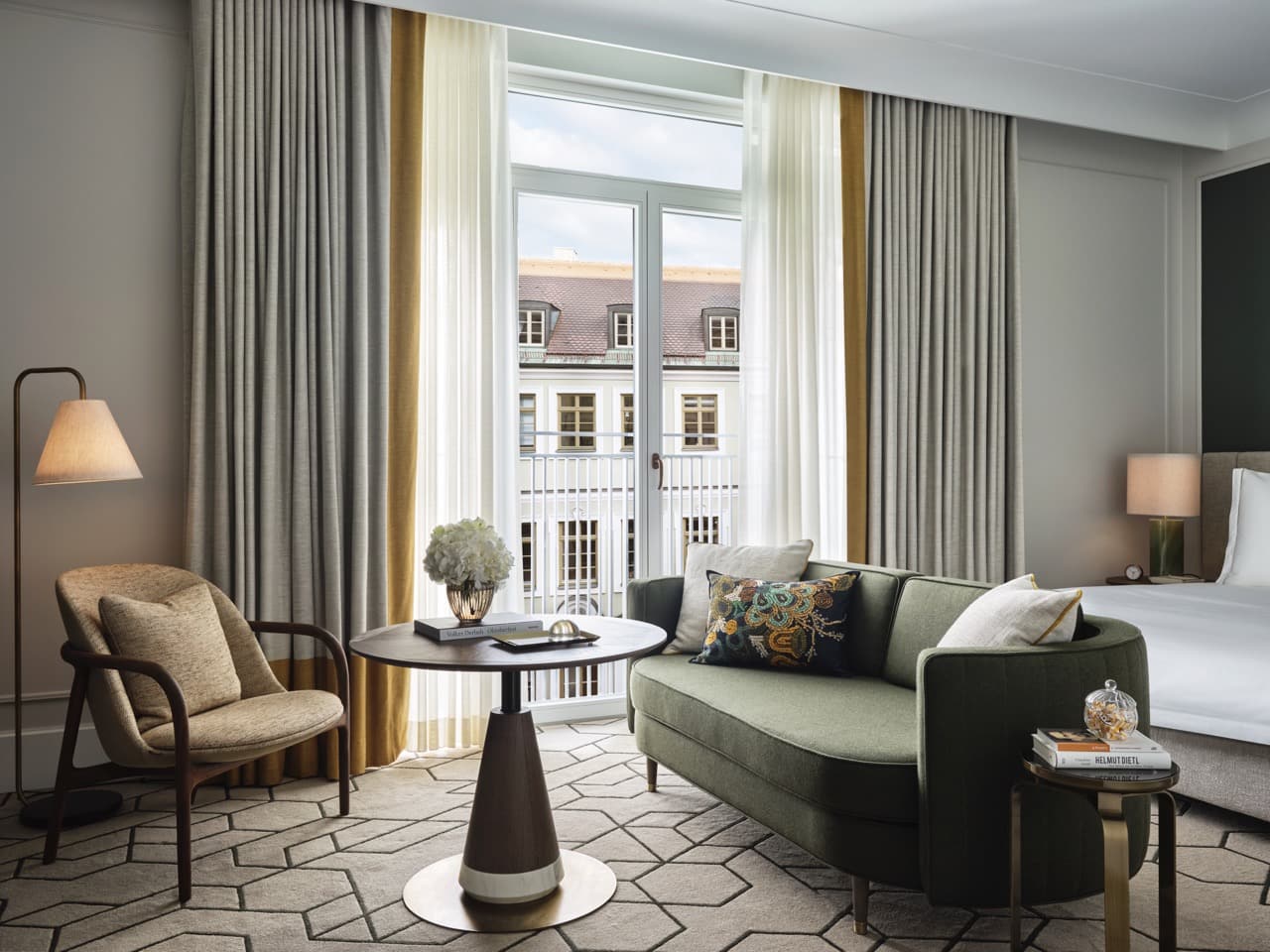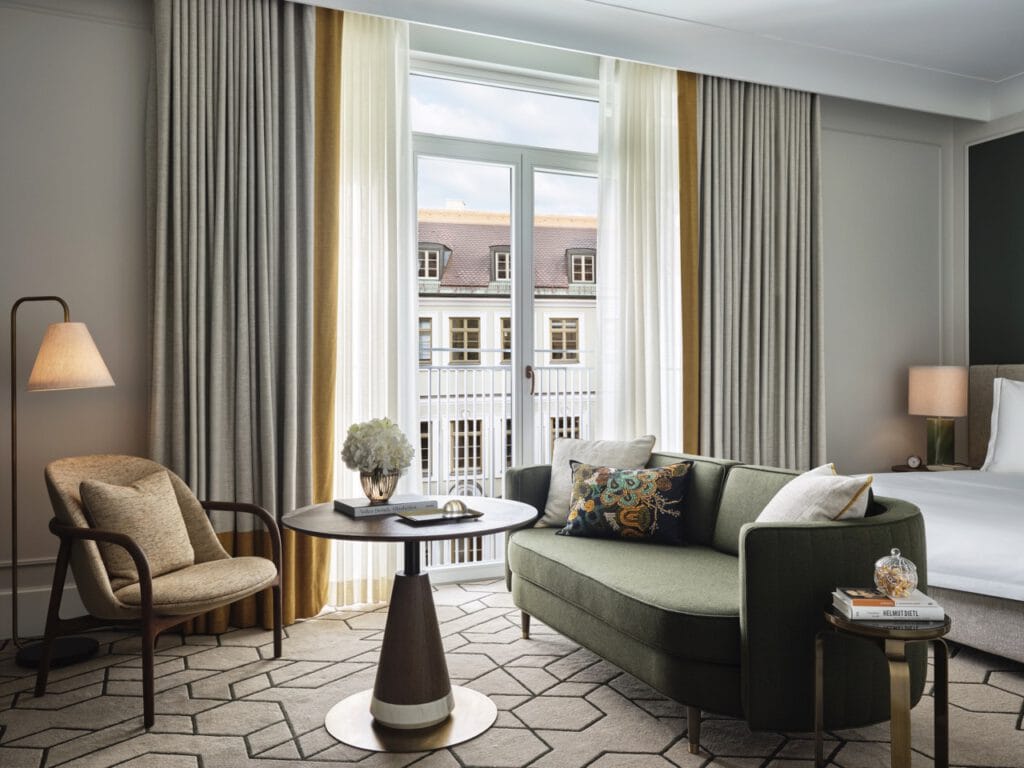 Housed in two landmark, historical buildings which were formerly the headquarters of the State Bank of Bavaria and the grand aristocratic residence Palais Neuhaus-Preysing, Rosewood Munich is ideally situated in Kardinal-Faulhaber-Straße. Its location offers guests premier access to several of the city's most iconic sights, such as the famous Marienplatz and the elegant shops of Maximilianstraße and Theatinerstraße. Within its walls, through exquisite, detail-oriented design and a sophisticated approach to personalized service, Rosewood Munich will welcome guests to indulge in a world of refined luxury. The property will feature an array of luxurious guestrooms, suites, and spacious houses, each adorned with bespoke furnishings and offering breath-taking views of the city skyline or into the courtyards. Gastronomic experiences will include an inviting lobby lounge, a distinct full-service brasserie and a vibrant bar. For ultimate relaxation, Rosewood Munich will house a full-service Asaya® spa with six treatments rooms, as well as an indoor pool and fitness area.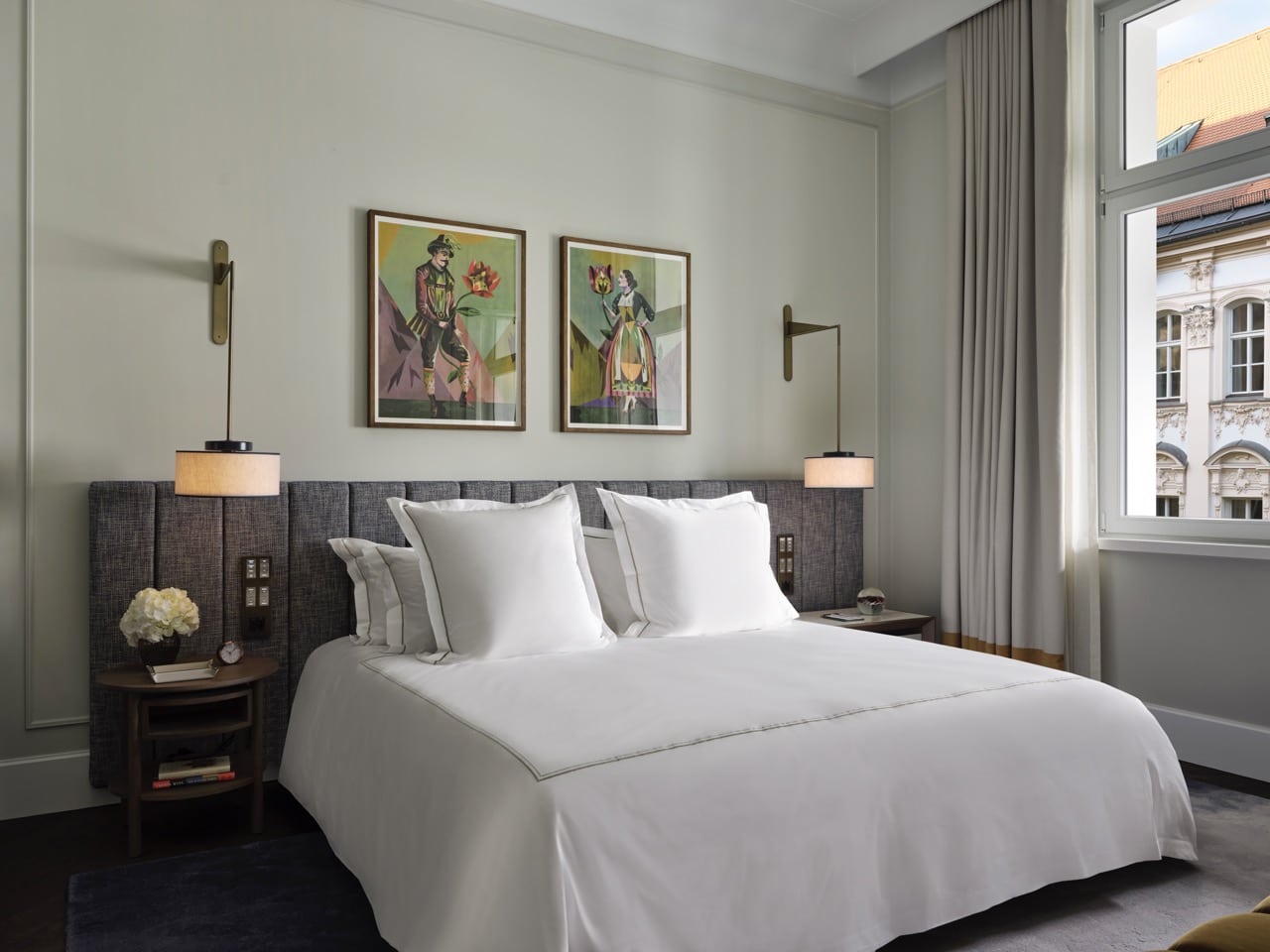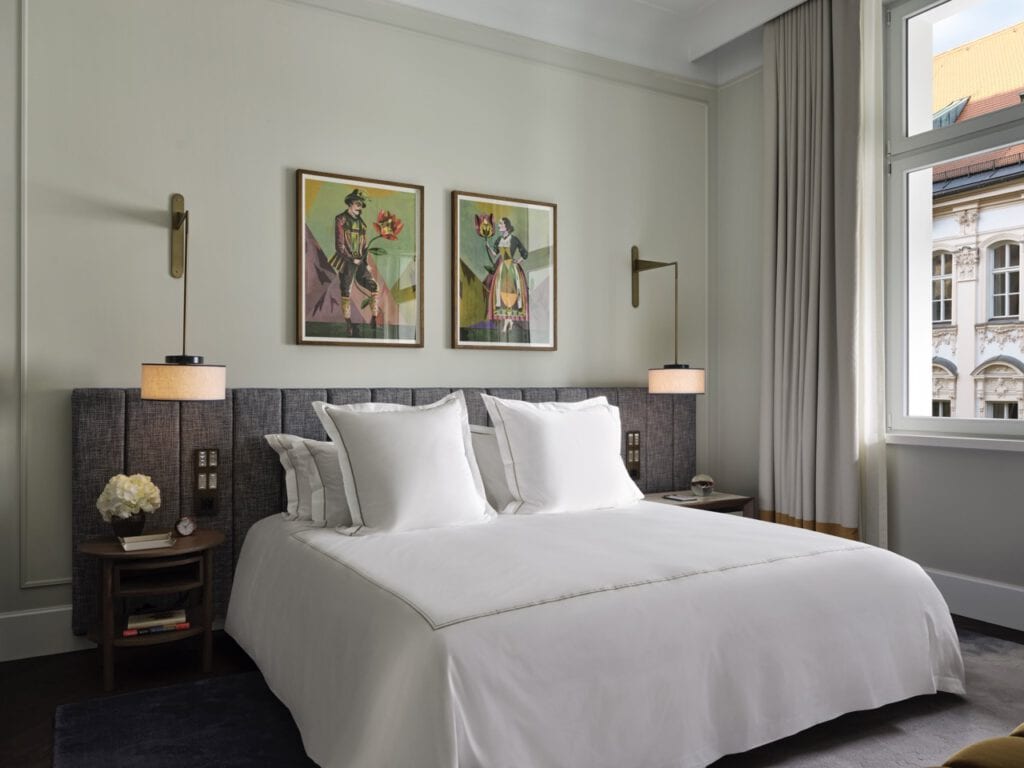 "We are eager to welcome guests to Rosewood Munich this fall. Our sublime setting, within these two magnificent buildings situated in the center of the city, provides the perfect canvas for Rosewood's guiding A Sense of Place® philosophy. We look forward to contributing to the rich culture and hospitality of this vibrant community and creating unforgettable memories for our visitors from near and far."

Roland Duerr, managing director
A blend of historic grandeur and contemporary luxury
Munich-based architectural firm, Hilmer Sattler and London interior architectural design studio, Tara Bernerd & Partners worked in close collaboration to bring the spirit of Rosewood into the Bavarian metropolis. Their overarching objective was to bring the historic past of the legacy buildings into the modern world of today. To this end, the hotel is a contemporary interpretation of Baroque architecture; the sophisticated design blends seamlessly with the historical elements of the building to convey an expressly modern yet timeless Bavarian style.
TARA BERNERD & PARTNERS combines high-quality materials such as velvet, tweet and leather in the interior and creating a design of understated luxury and simple elegance. They contrast the gray marble and wooden elements of the palace.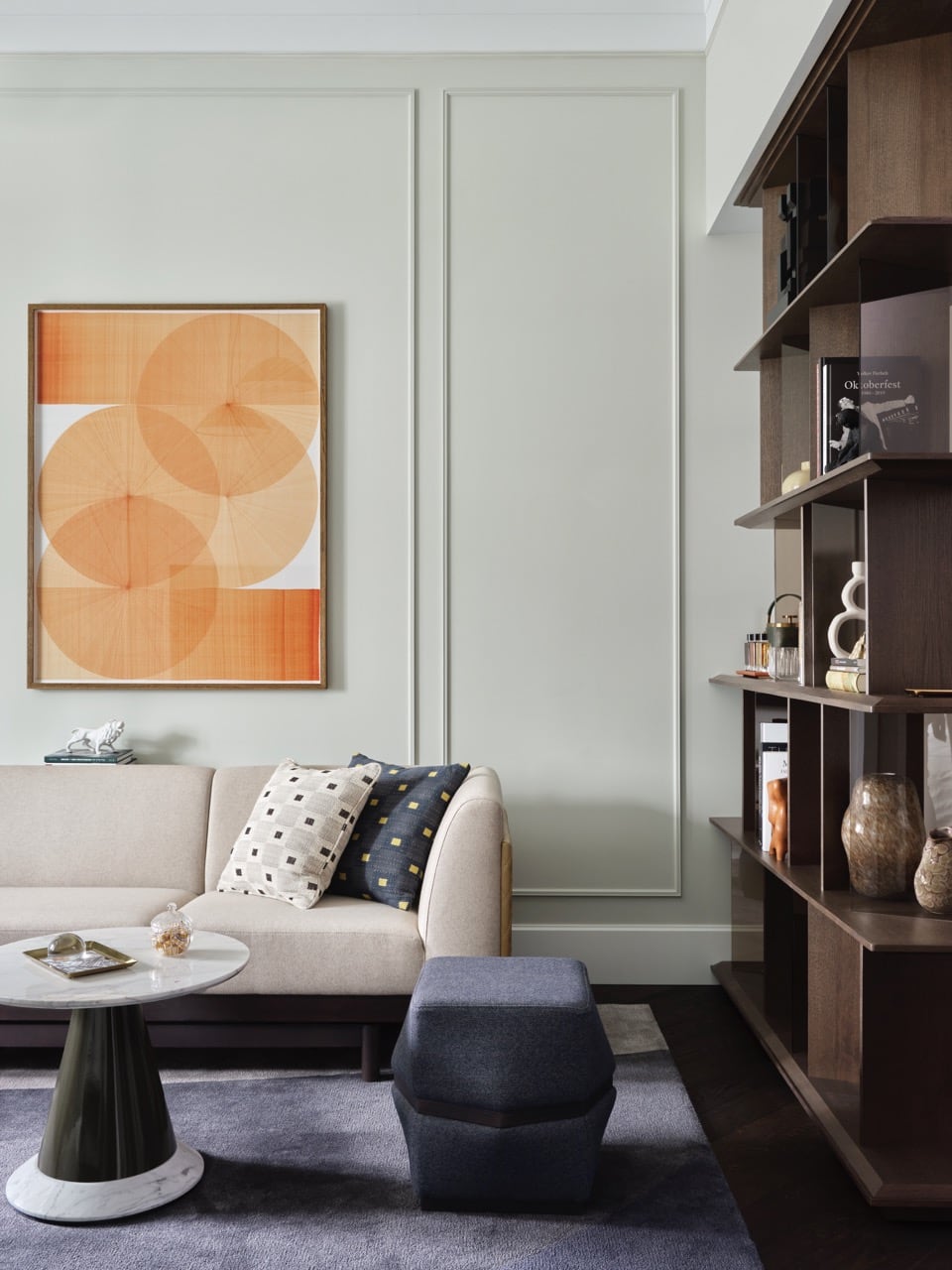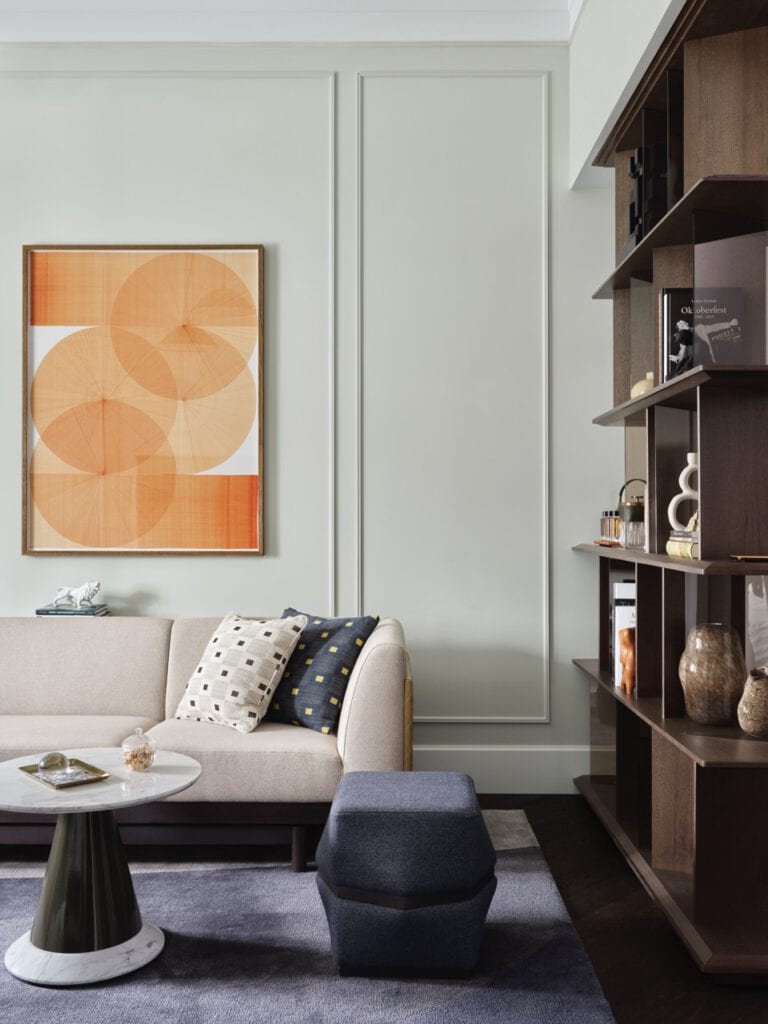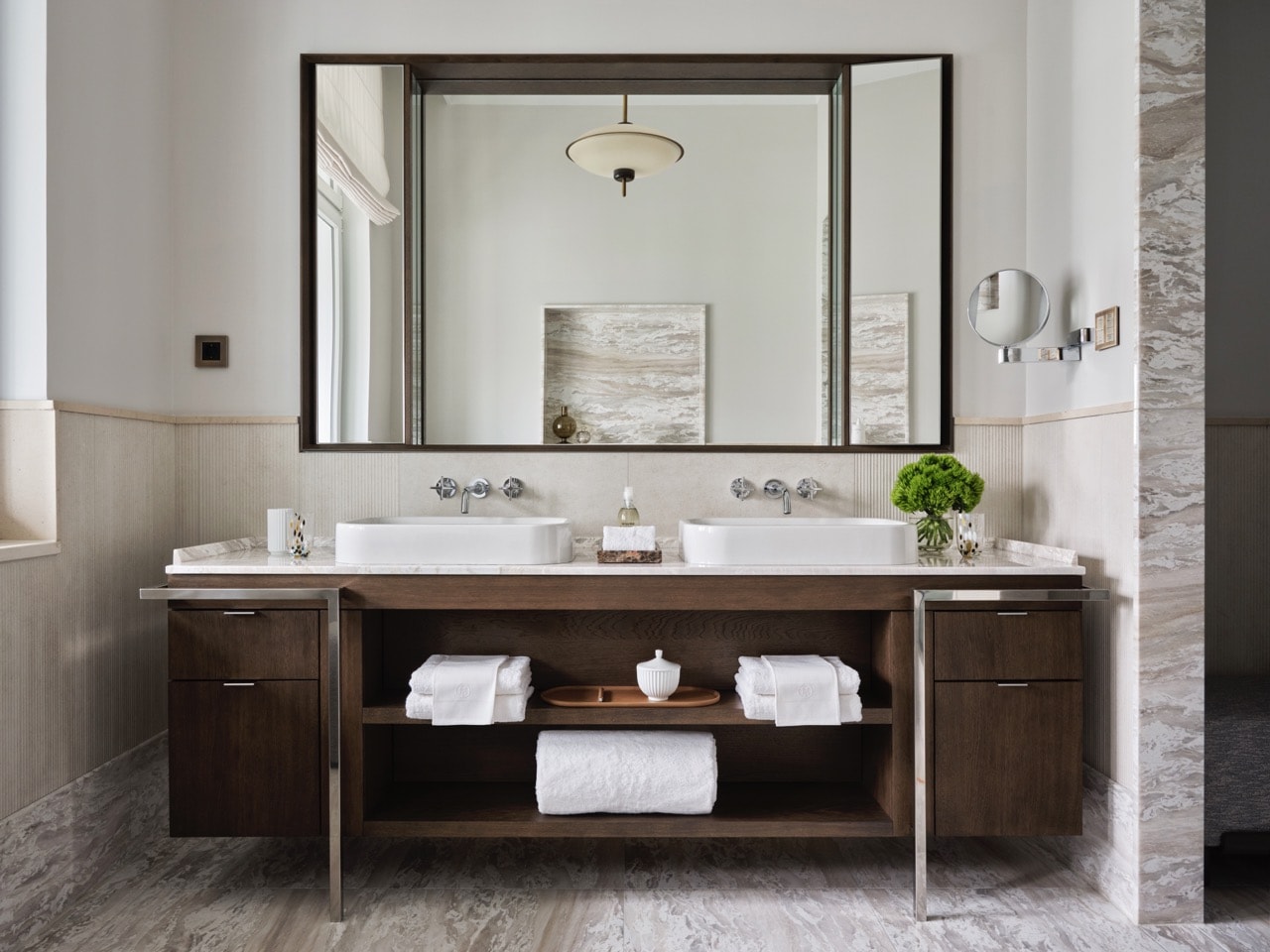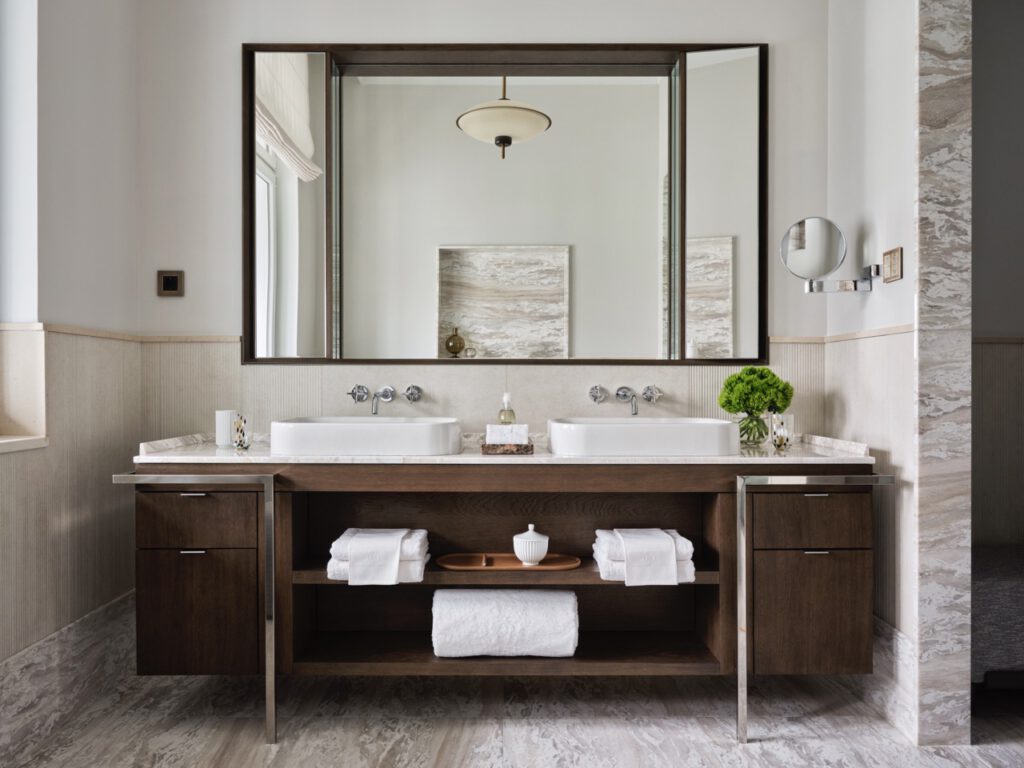 "Rosewood Munich is our first project in Germany with Rosewood Hotels & Resorts and is a key
moment for us. We have sought to bring a refined residential style with a contemporary take on Baroque architecture. This elevated sense of sophistication will provide a place for locals and distinguished travellers to come together in this vibrant and eclectic city."

Tara Bernerd, Founder of Tara Bernerd &
Partners
SPA EXPERIENCE ON 1,300 SQUARE METERS OF SPACE
At Asaya Spa, Rosewood Munich's integrative wellness destination, guests will enjoy unique moments of relaxation. Extending over two floors and covering an area of 1,300 sqm (13,993 sqft), the facilities will boast a vitality indoor pool, two saunas, one steam room, six treatment rooms, a wellness suite for private spa experiences, and a round-the-clock fitness center equipped by Technogym. Spa memberships and offers will be available for local residents as well as visiting guests not staying at the hotel.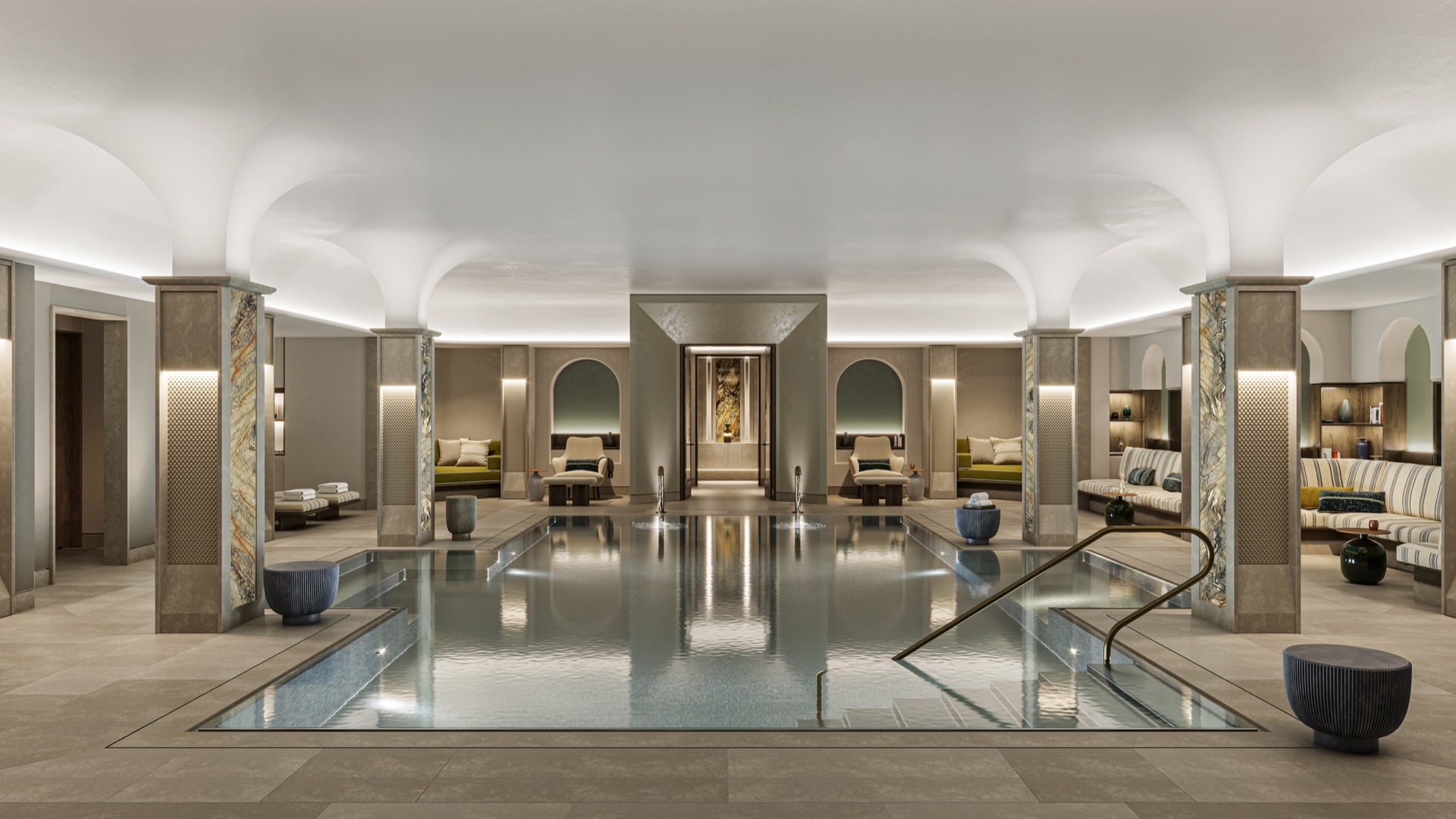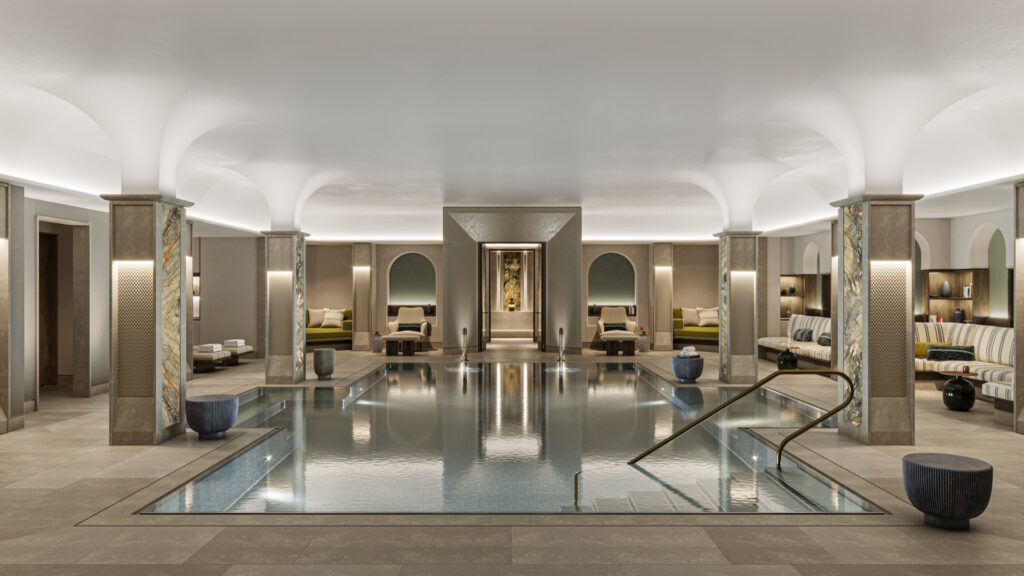 A SENSE OF TASTE
CUVILLIÉS
An epicurean journey will unfold at the hotel's Alpine-inspired brasserie, CUVILLIÉS, where tradition merges with modernity. Open seven days a week, the restaurant will welcome patrons for a relaxing breakfast, a casual lunch, or a decadent dinner. Classic Alpine dishes, rooted in the cultural heritage of the region and the neighboring states of Austria and Italy, will bring something truly unique and exciting to Munich's culinary scene. All offerings will highlight seasonal produce sourced from local suppliers.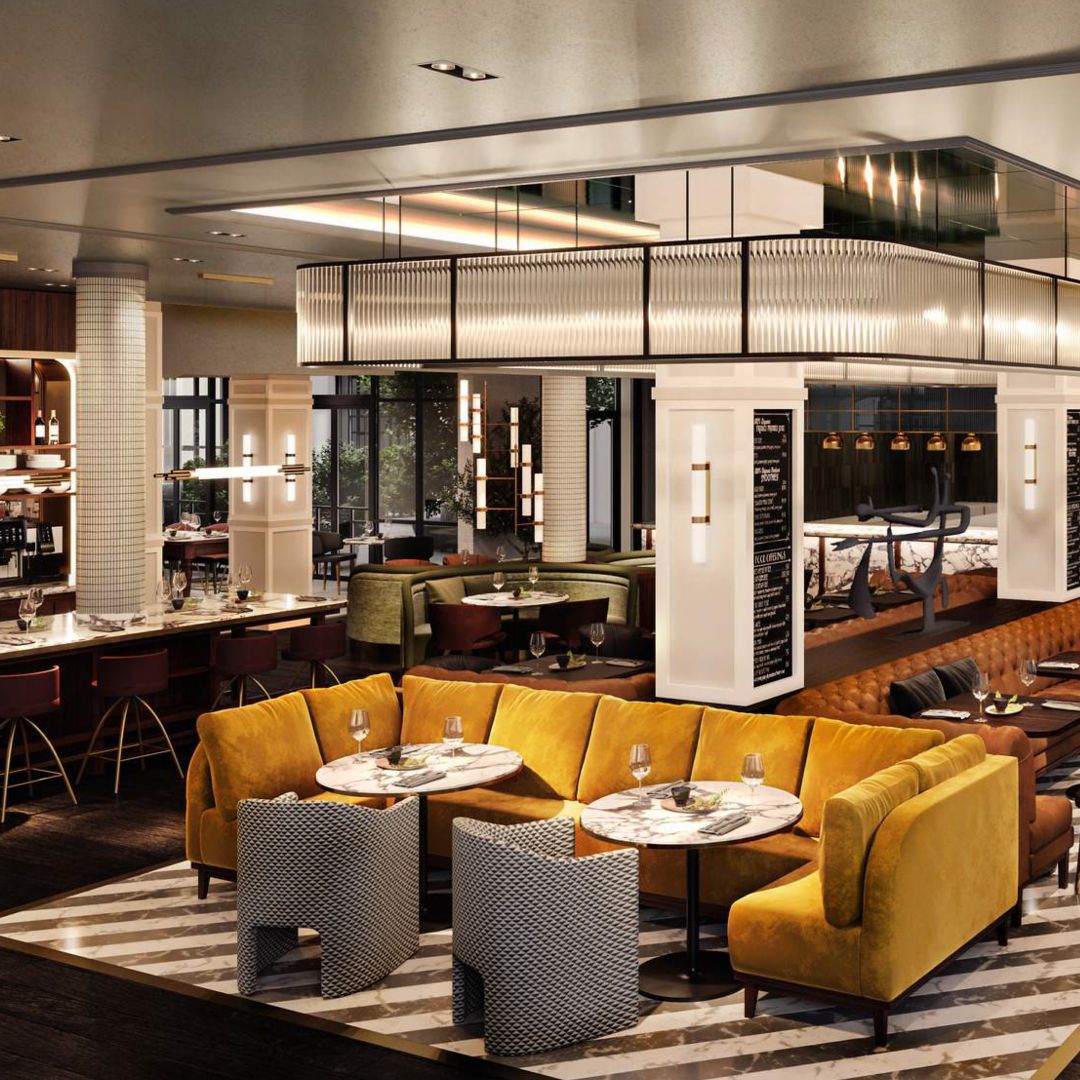 BAR MONTEZ
Bar Montez will offer a refined selection of handcrafted signature cocktails, an extensive wine list, and premium spirits. The cocktail menu will feature both tried-and-true classics as well as innovative original concoctions, all emphasizing fresh ingredients. As an additional highlight, the bar will offer a varied music program with a roster of unique artists and performers.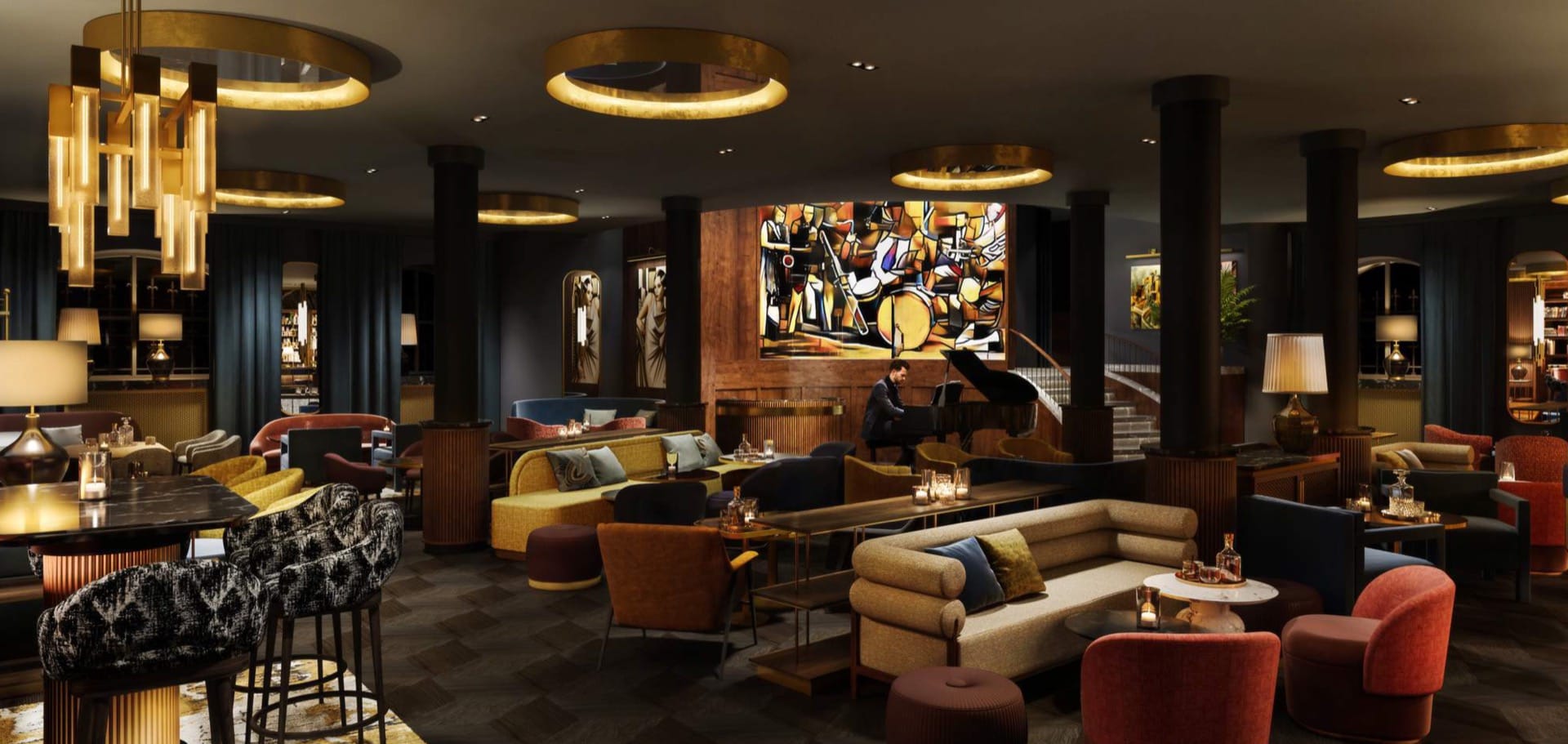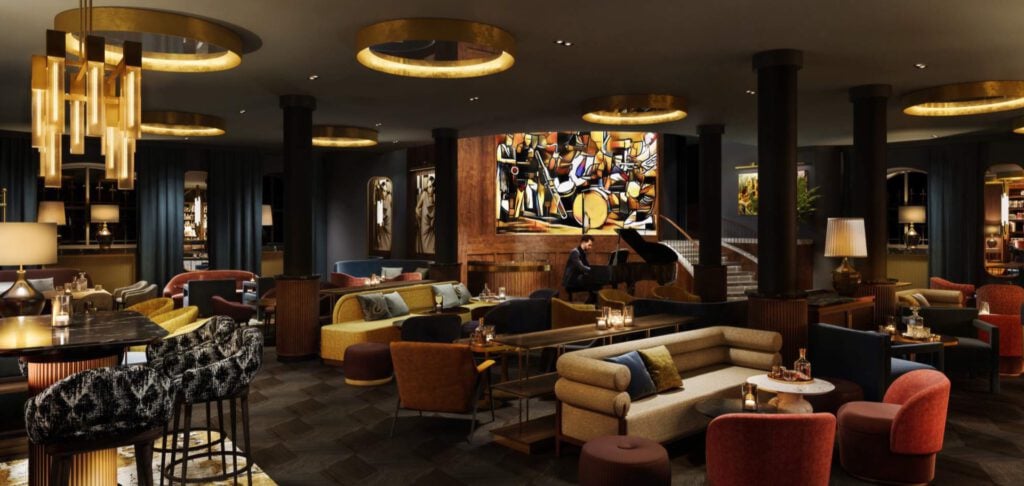 Meeting & Event Spaces
The hotel will encompass six event spaces, including a spacious ballroom (234 sqm / 2,519 sqft), and a historic ballroom (123 sqm / 1,324 sqf), as well as four flexible meeting and breakout rooms. Both ballrooms will offer outdoor space. With over 600 sqm (6,450 sqft) of indoor meeting space, Rosewood Munich can cater to all sizes and types of gatherings, from corporate meetings to intimate dinners, lifestyle events or social celebrations. All spaces boast complimentary wireless high-speed internet access and on-site audio visual and production services.
ABOUT ROSEWOOD MUNICH
Rosewood Munich blends historic heritage with modern luxury. Housed in two landmark buildings which were formerly the headquarters of the State Bank of Bavaria and the grand aristocratic residence Palais Neuhaus-Preysing, Rosewood Munich is ideally situated in Kardinal-Faulhaber-Straße, in the heart of Munich's old town. Designed by Munich-based architectural firm Hilmer Sattler and the London interior design studio Tara Bernerd & Partners, the property features 73 spacious guestrooms as well as 59 suites and five houses, each adorned with bespoke furnishings and offering breath-taking views of the city skyline. Gastronomic experiences include CUVILLIÉS, an Alpine-inspired brasserie offering classic recipes with a fresh and modern twist and Bar Montez serving refined cocktails alongside live music. Wintergarten and Palaishof provide an elegant setting for all day dining and afternoon tea. Asaya Spa, Rosewood's integrative wellness concept designed to support mind, body,
and soul is set over two floors, including an indoor pool and a wellness suite for private spa experiences. Rosewood Munich offers over 600 sqm of event space from intimate salons to the grand historical ballroom for events of all styles and occasions.