SOFACOMPANY: One's own home should, above all, do one thing: make one happy. However, happiness and contentment mean different things to different people.
In the interior, this can be mementos of the last holiday or photos of loved ones. Some people enjoy a design piece they have been saving for for a long time, while others are happy with a particularly colourful interior or just the opposite, a colour scheme that is as restrained as possible and conveys peace and contentment. SOFACOMPANY's wide range includes everything from classic to modern, from discreet to unusual, from small to large, all kinds of upholstered furniture that harmoniously complement every style with their individual expression and thus make people happy all round.
ECLECTIC LIVING WORLDS
More is more: powerful, expressive colours have a direct influence on the human psyche. The more colours are combined with each other, the more eclectic and exciting the interior looks – whatever you like is allowed! According to colour psychology, no other colour has such a strong effect as the rich pink in which 2.5-seater ROSE is dressed. The colour conveys positive energy, provides a sense of security and reduces aggression and anxiety. Bright green like the Moss Grass Green cover of the 3.5-seater LEONORA sofa has an invigorating and energetic effect, while the deep blue of the Mark Cobalt cover of the BABETTE armchair has a calming, relaxing effect.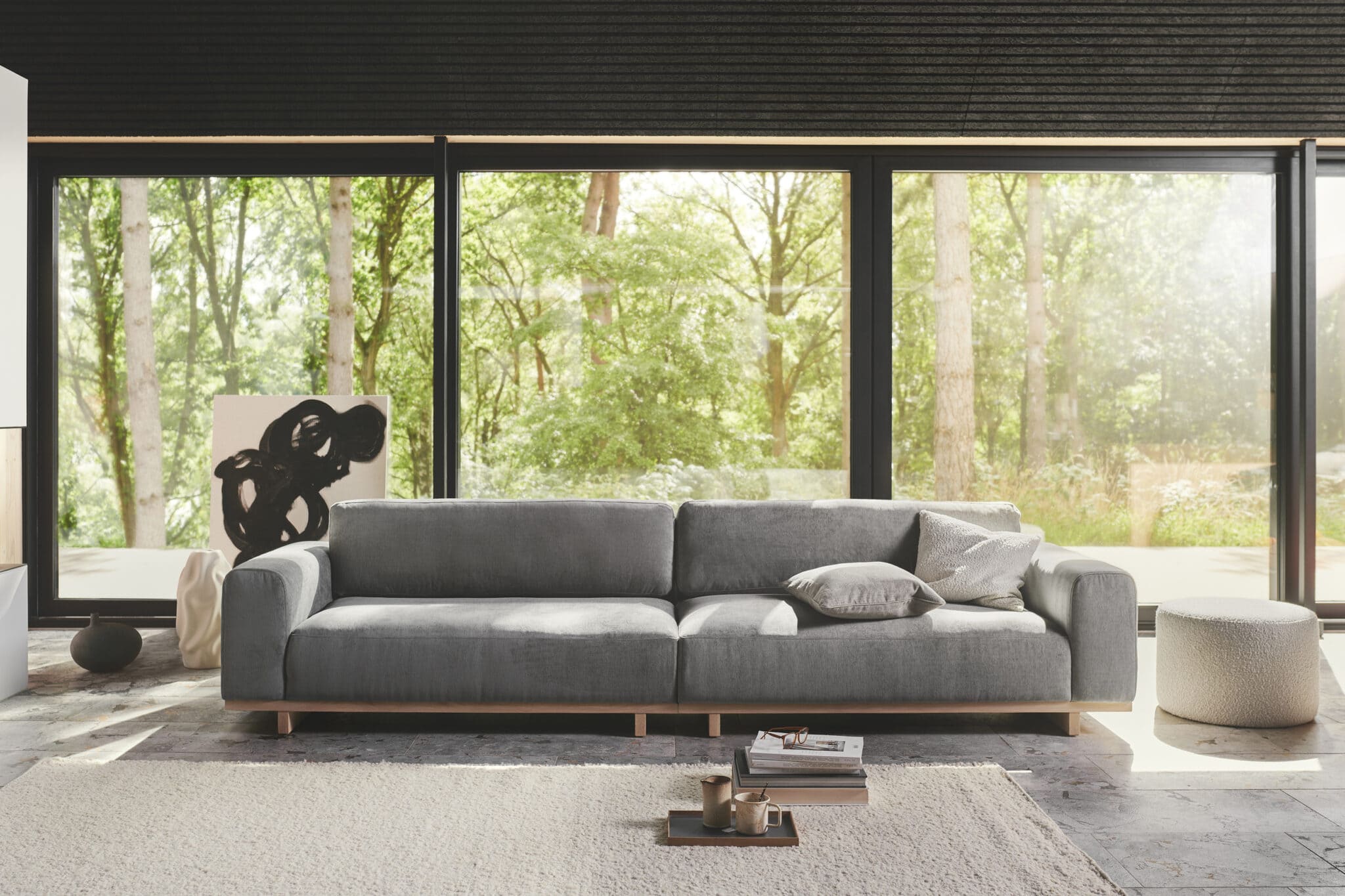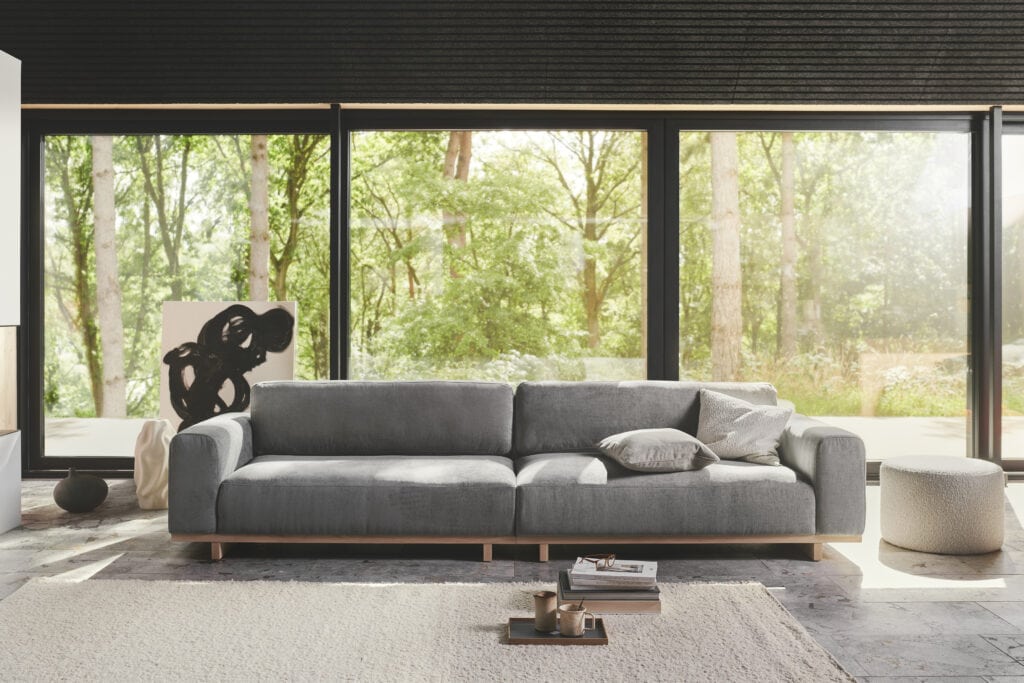 REFRESHING SUMMER VIBES
Finally feeling warm rays of sunshine on your skin, finally opening the windows wide again and inviting nature indoors – these days, spring is already being eagerly awaited. If you don't want to wait any longer, you can conjure up radiant sunlight in your interior all year round with summery upholstery fabrics in colours like Sunday Curry or Moss Rust on the HERMAN 2-seater sofa and ROSA chair. Winter blues adé! If the furniture is then kissed by the real sun, a blissful smile creeps into every face all by itself.
AIRY WIDTH
To be able to stretch out, lean back and breathe deeply after a long day without any distractions in a spacious lounge sofa like GLORIA means the greatest happiness for many. The quieter and airier the surroundings, the more complete the relaxation. It is therefore not without reason that beige, white and grey tones have been among the most popular colours in interiors for years. From the LUCY lounge chair to the DYLAN 3-seater sofa and from the white Maya Cream bouclé fabric to the light beige Form Cream fabric, SOFACOMPANY offers discreet designs and colours for all lovers of a minimalist furnishing style.