The essence of self-confidence, pushed by absolute feel-good vibes. PHANTOM, a futuristic aromatic fragrance born from the meeting of luxurious craftsmanship and state-of-the-art technology.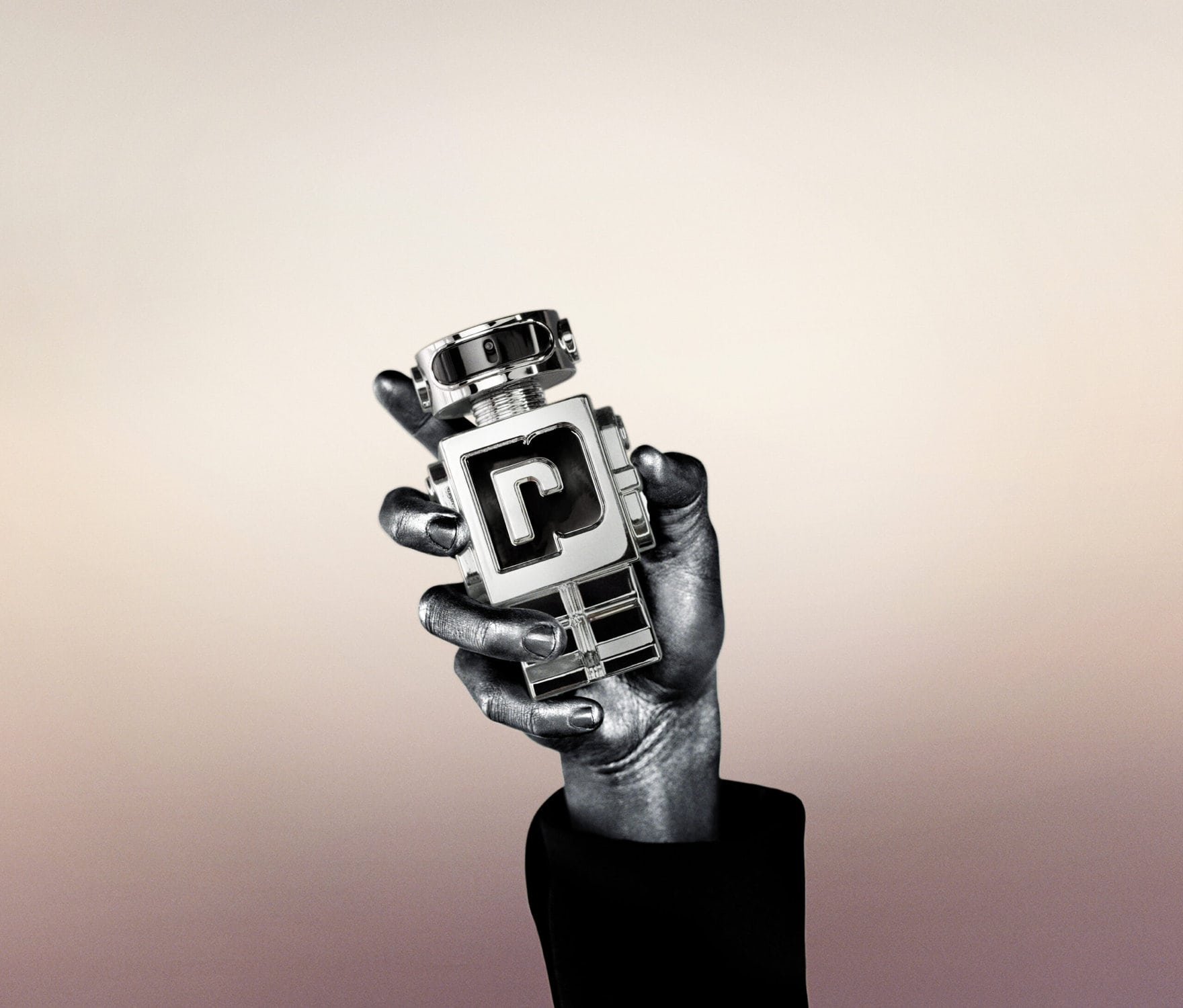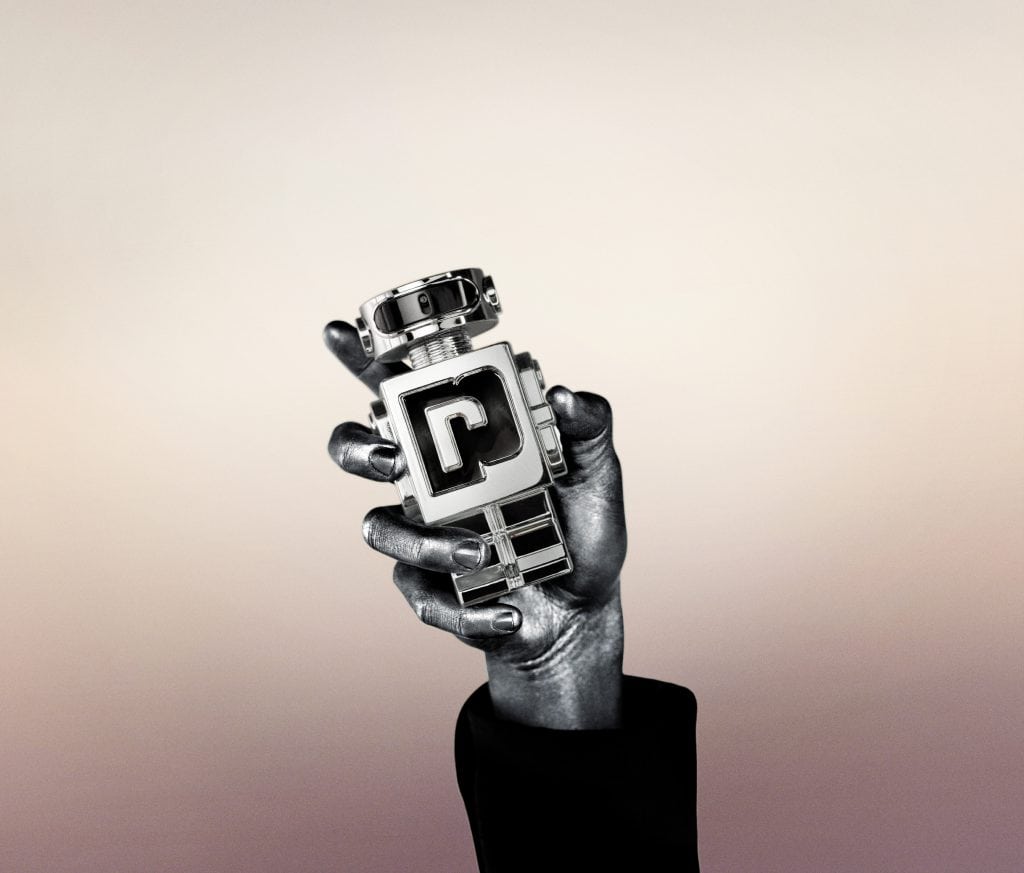 Using a cutting-edge creative process, ingredients were selected that make you feel energetic, powerful, confident and sexy. A bold fragrance with notes of irresistibly creamy lavender, stimulating sparkling lemon and sexy woody vanilla.
PHANTOM: a new revolutionary chapter
Since 1995, Paco Rabanne has stood for the revolutionary.
Just as Monsieur Rabanne and Julien Dossena's designs challenge classic fashion codes, the house proved to be an absolute pioneer in the world of perfume with a collection of groundbreaking fragrances.
"Creativity is not about seduction, it's about surprise."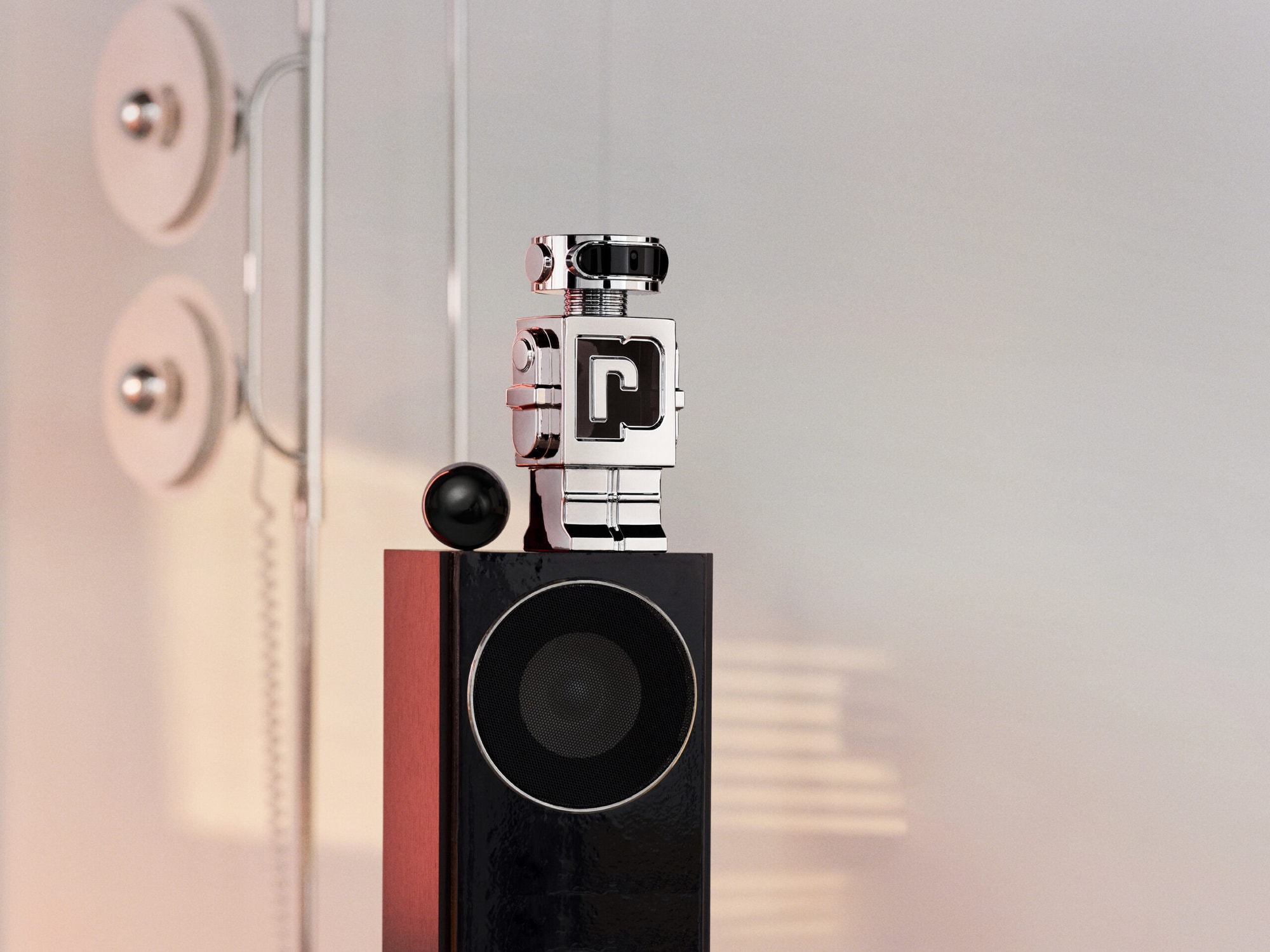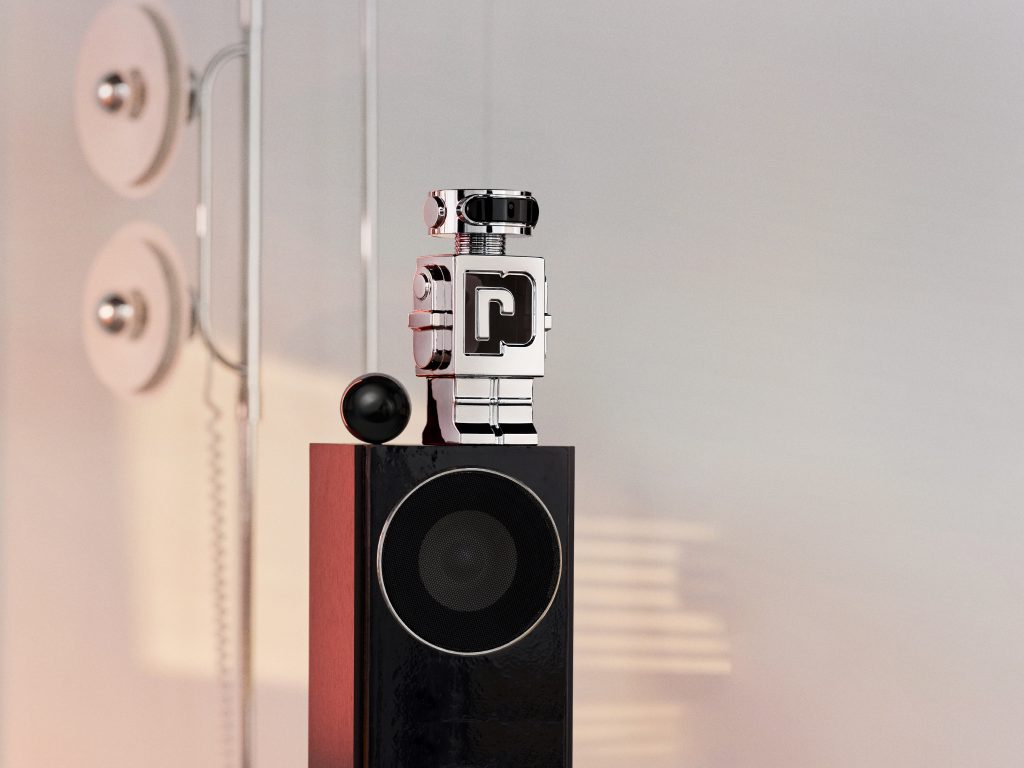 Paco Rabanne's first fragrance for women, CALANDRE, launched in 1969, presented a futuristic metallic rose. PACO RABANNE POUR HOMME of 1973 paved the way for a fragrance family that would conquer the world of men's perfumes for itself: the aromatic fougère scent. Since then, the brand has been forging a unique visual and olfactory signature that combines the fearless transgression of conventions with an iconoclastic erotic sense of humor.
In 2021, the brand continues to explore boundaries with PHANTOM, offering a unique vision that reflects the aspirations and desires of the younger generation: a world where everyone can stand by themselves. A bold invitation to think outside the norm and celebrate life. A utopia where being different means beauty. The result? An unprecedented campaign in the fragrance industry.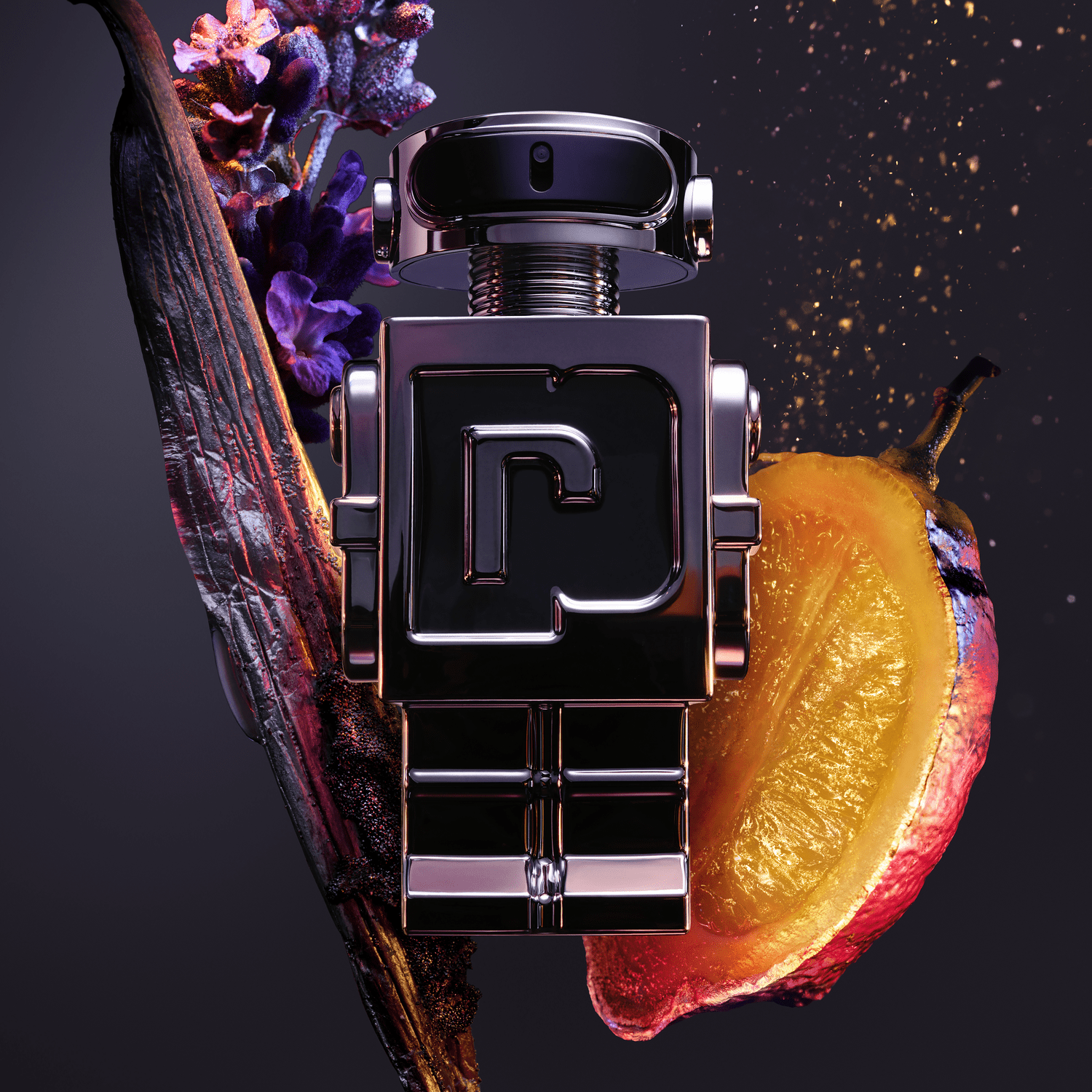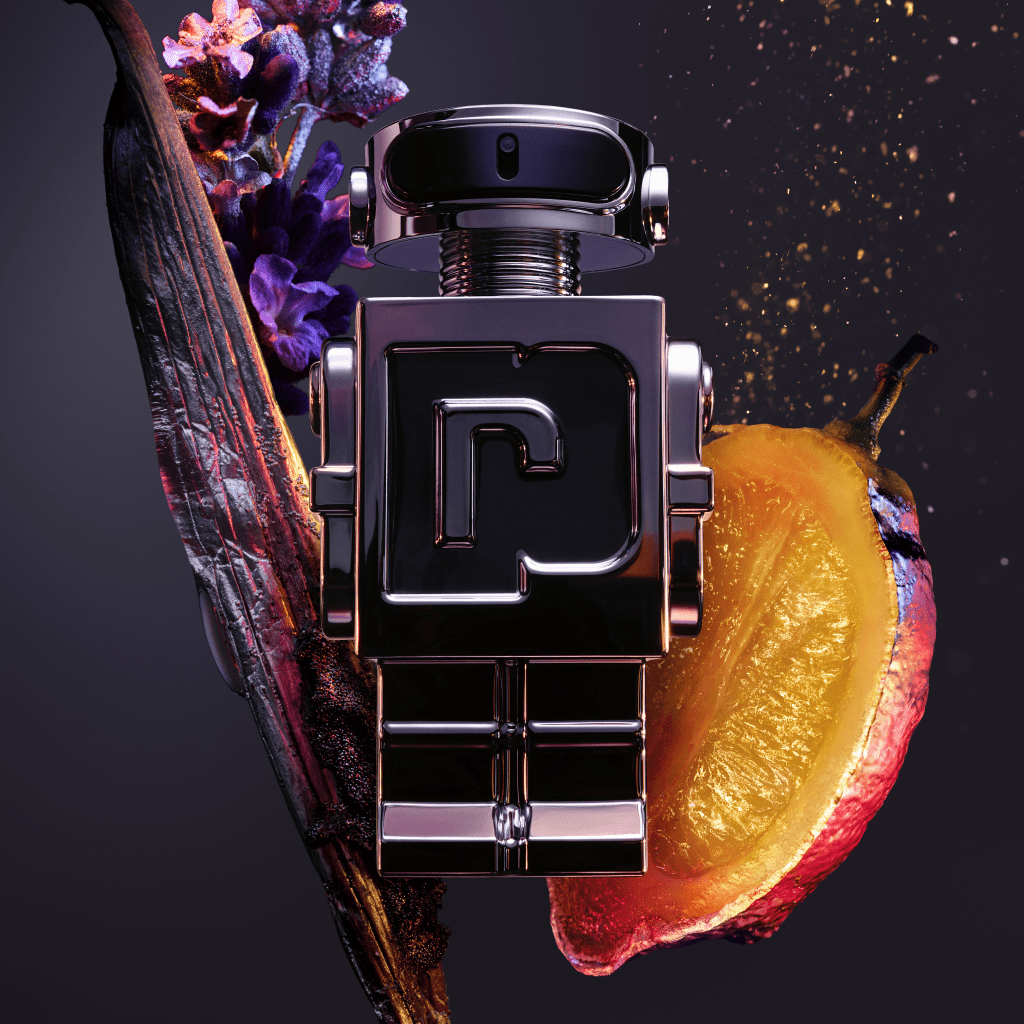 PHANTOM, beyond the flacon: the first networked fragrance
Radically different. Completely revolutionary. Incredibly desirable. Absolutely Paco Rabanne.
The PHANTOM flacon is an exciting, retro-futuristic piece of visionary design. Never before has the world of perfume seen anything like it: This fabulous collectible creation by Paco Rabanne is well on its way to becoming a cult object.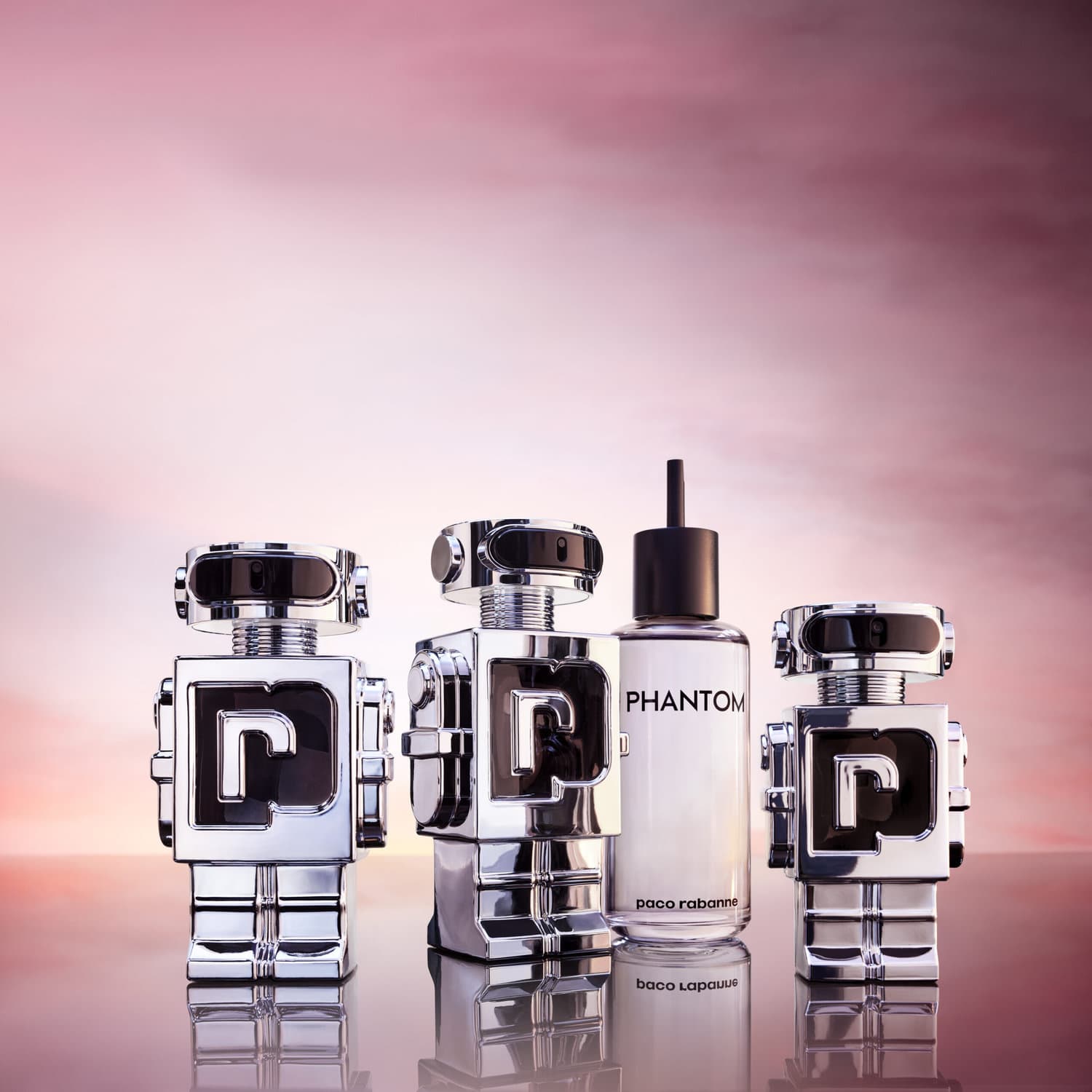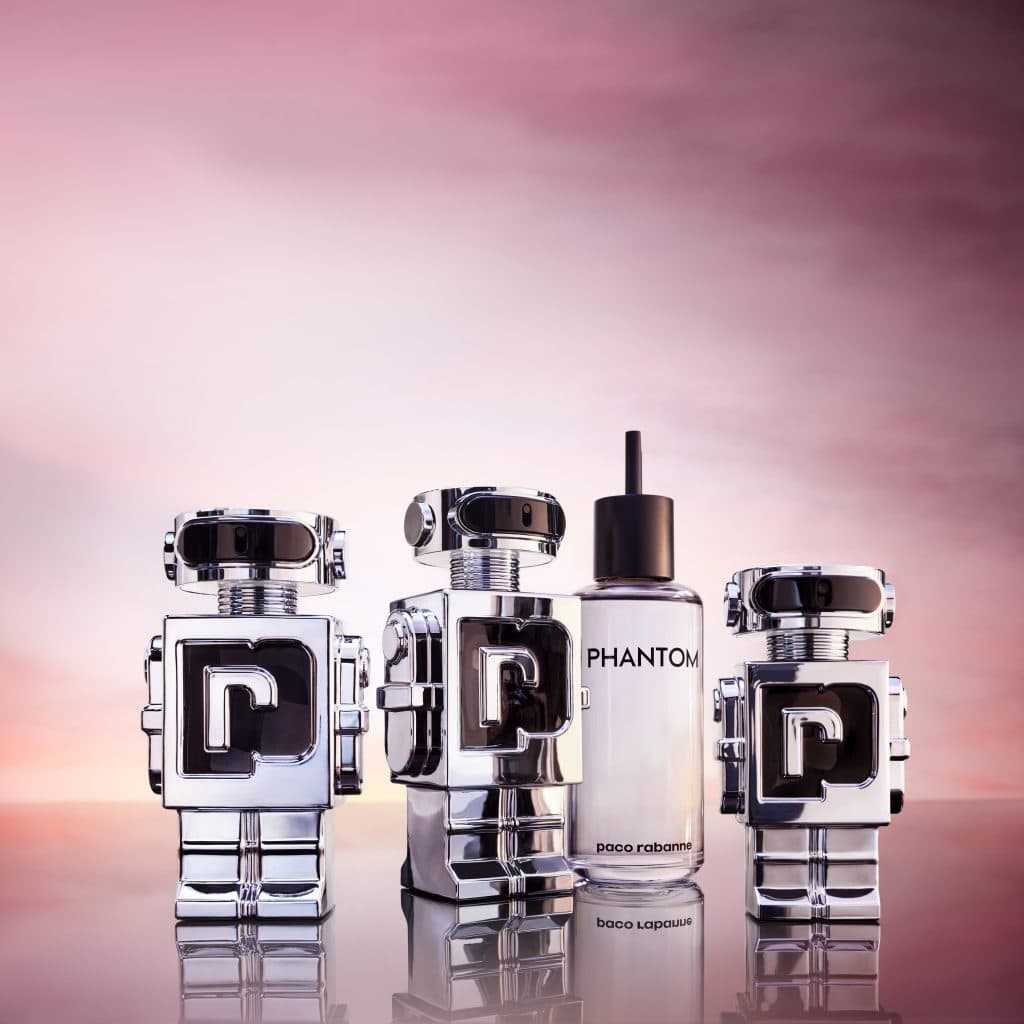 But the shiny robot-shaped flacon is much more than that. He is also the very first networked flacon, which makes this shiny silver robot your wingman, an exciting ally and guide in the Paco galaxy, which goes all out to be different.
Here's how it works: An NFC chip for wireless communication is embedded in the spray caps of the 100 ml and 150 ml flacons. Simply touch the head of the PHANTOM flacon with your smartphone. That's it! Instantly connected to the PHANTOM universe, you have access to exclusive content created by Paco Rabanne: interactive filters, personalized playlists, augmented reality, interactive games and much more.
PHANTOM, beyond the ingredients: Sustainability
The elaborate craft of Grasse, the French metropolis of perfume art, combined with the very latest extraction methods. Sourcing of high quality natural materials combined with the support of the communities that grow them to protect this planet. This is Paco Rabanne's vision for the future of fragrance.
For PHANTOM, the brand collaborated with IFF-LMR Naturals, a pioneering company founded in 1983 whose guiding principle has always been to combine the provision of high-quality 100% natural extracts with a strict ethos of full transparency, commitment to environmental management and sustainable development.
The patchouli used for this is sourced from Indonesia and distilled again in Grasse. The vetiver from Haiti carries the "For Life" certificate, a global standard for ethically sourced, environmentally friendly, socially responsible ingredients. The lavender blends a lavandin heart, made exclusively for Paco Rabanne in Grasse, sustainable lavender oil and Enfleurage 2.0 of organic lavandin absolute, an extraction method developed in Grasse in the late 18th century, recreated for the 21st century.
And thinking big: PHANTOM 150 ml bottle is not only spectacular, but also refillable. A bold invitation to think outside the norm and celebrate life.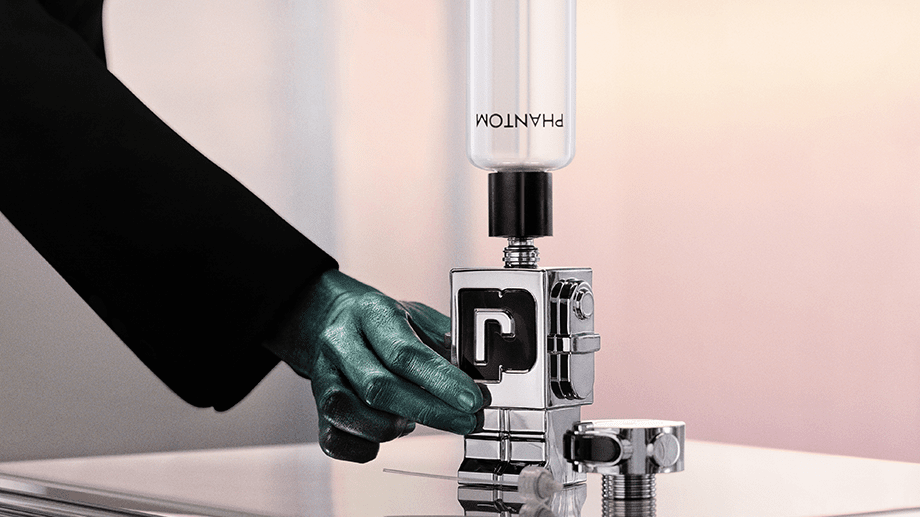 1000 % Feel-Good. 1000 % Paco Rabanne
The new PHANTOM perfume will be available at select retailers from August 23, 2021 in the following sizes:
Phantom Eau de Toilette 50ml 75,00 €
Phantom Eau de Toilette 100ml 99,50 €
Phantom Eau de Toilette (refillable) 150ml 117,00 €
Phantom Eau de Toilette Refill 200ml 122,00 €
Phantom Shower Gel 150ml 38,00 €
Phantom Deodorant Spray 150ml 38,00 €
Phantom Deodorant Stick 75ml 32,00 €