Puradies is getting culinary reinforcements: "Casual and yet with a lot of atmosphere" is how the new "Bistro" on the roof of the new "Heaven Spa" building is to be. The natural cuisine experience, which has already won top awards at ESS:ENZ, will move in here. It will serve "pure taste with a focus on high-quality, regional products", says Puradies chef Michael Madreiter.
If you have a choice, you are spoilt for choice. And Michael Madreiter had more than enough options when designing the new restaurant. Whether country-specific, fusion cuisine or haute cuisine: the hotel chef at the traditional Puradies establishment prefers to focus on the content rather than the packaging. Reducing food waste, for example:
It won't be a concept restaurant, because we don't want to restrict ourselves. Instead, it will be rich in contrasts like the region, with a large regional focus and yet open to thinking outside the box. We attach great importance to the highest-quality products, which are then to be found in all the courses. When you know who is behind the products, the appreciation for them is many times greater.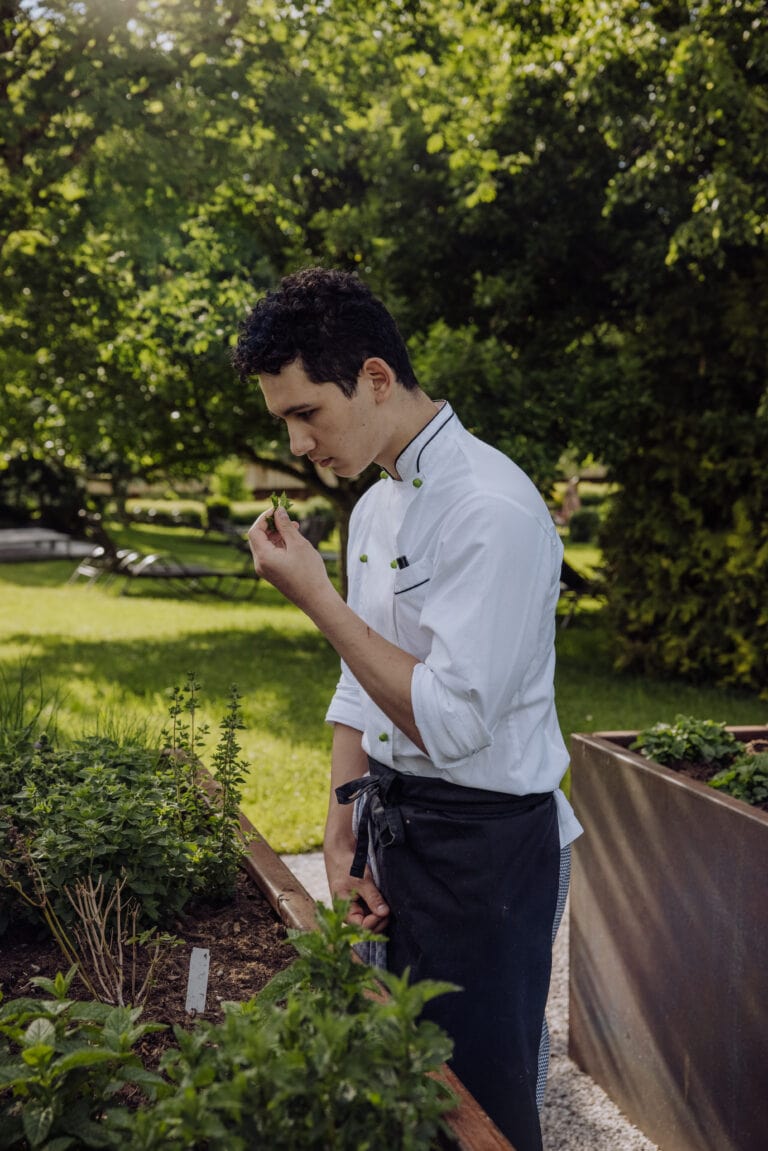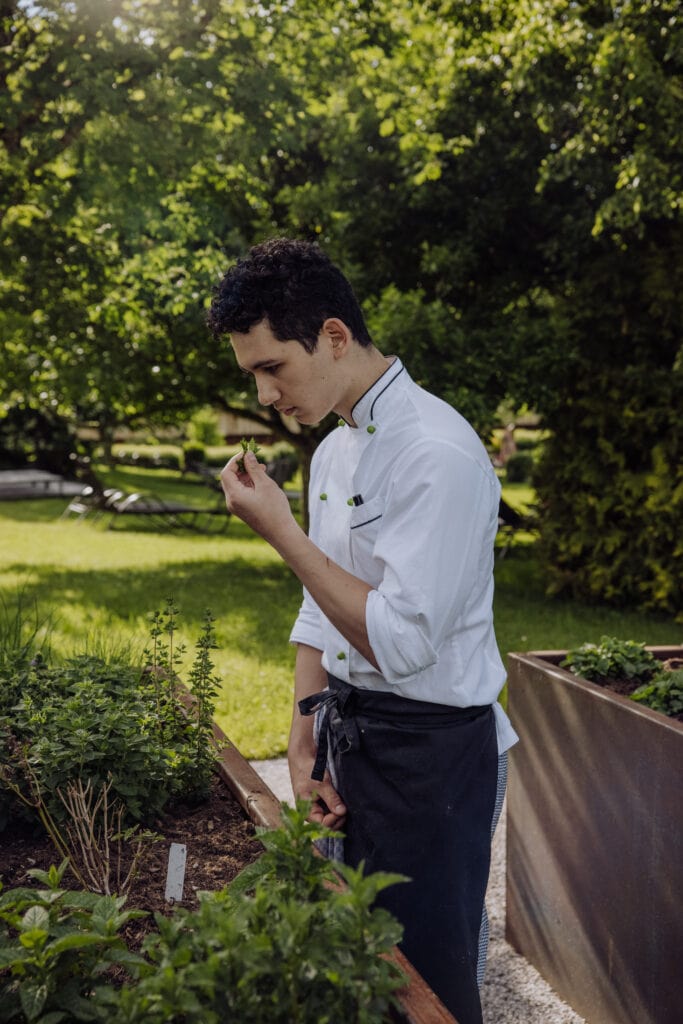 Fortunately, Puradies has a large organic farm. Many delicious products come from their own organic farm, which Philipp Madreiter and senior chef Wasti Madreiter lovingly look after.
The pillars of the new restaurant, which is modestly called "Bistro" in its working title, fit the basic philosophy of Puradies. "At our nature resort, we live out a philosophy that is close to nature, so many things are automatically excluded." It was important to the Madreiter family that the new restaurant offers the highest quality cuisine, but still remains casual.
We are getting a larger kitchen and can thus offer our in-house guests as well as external guests more choices on the menu. Nevertheless, we remain true to the concept of experience cuisine and want to create a place of encounter. The guests should feel comfortable, a suit only constricts that.
Incidentally, the location of the new "Bistro" is a very special treat. It sits above the new pool area, in the middle of the large garden, with large glass surfaces on both the south and north sides. Light-flooded, friendly, bright and with incomparable views of the mountains: the sky serves up the most beautiful sunset for the main course. This can also be enjoyed on the new terrace above the "Heaven Spa". Here you will finally feel like you are in seventh heaven.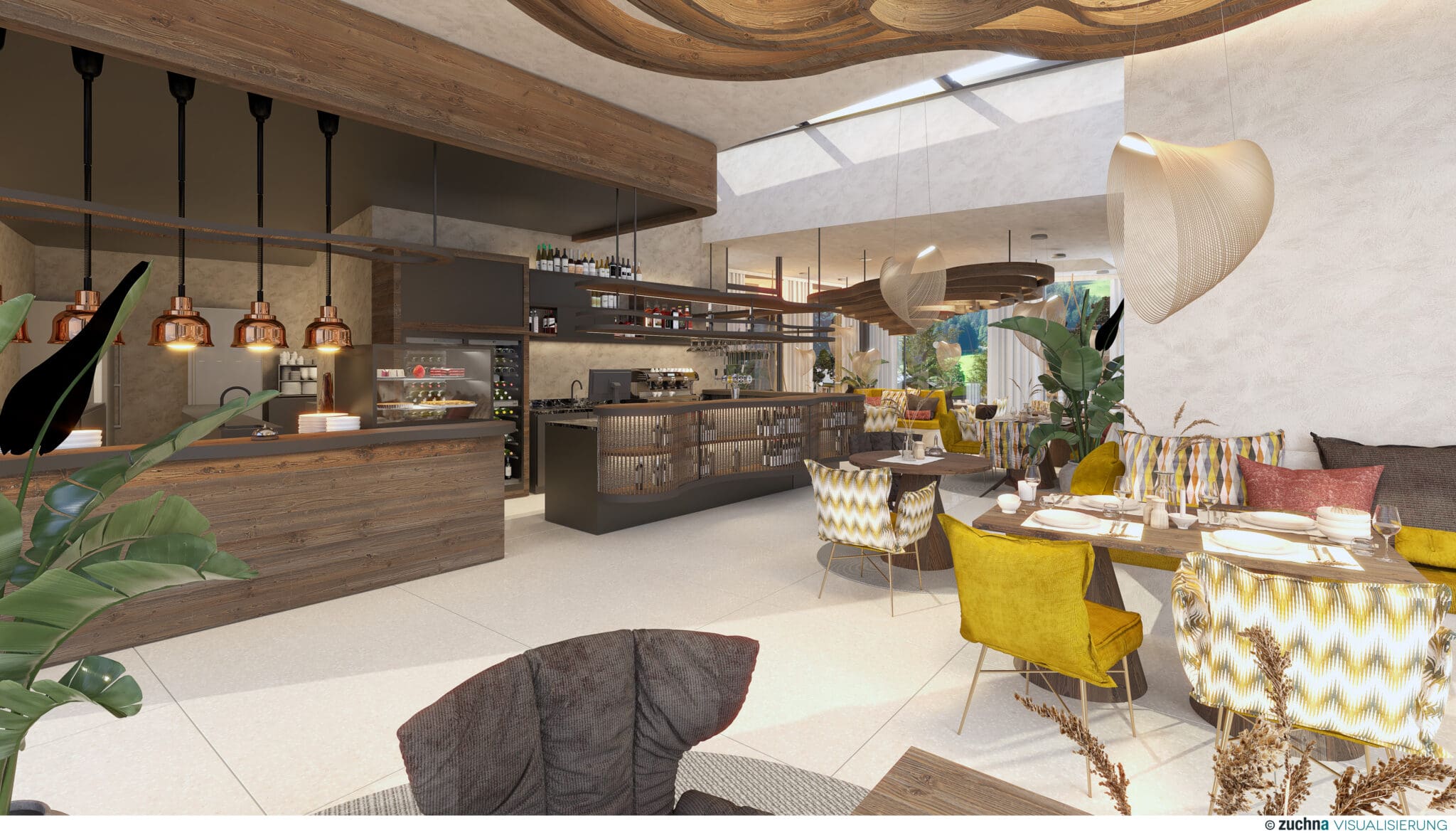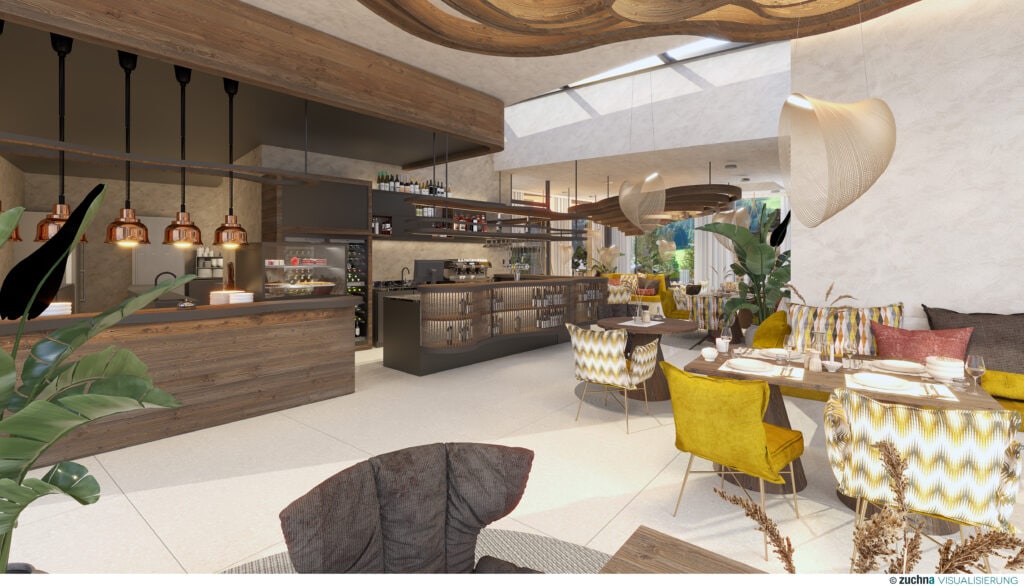 Naturresort PURADIES is a member of Lifestylehotels™
Photocredits: Lukas Reschreiter, Puradies