The Mater Accent Table was designed by the Danish architect couple Space Copenhagen and combines a sculptural and handcrafted aesthetic.
Following along the same bloodline as the highly successful 2009 Mater High Stool, the Accent collection consists of three coffee tables, a larger oval lounge table and round dining table. The Accent Tables combine Scandinavian minimalism and poetic modernity. The various sizes allow for creativity and flexibility in configuration, and creating different atmospheres for both home and public spaces. Crafted in solid FSC certified oak.
PLAY NOW!
contest powered by rewards fuel
About Space Copenhagen
Established in 2005 by Signe Bindslev Henriksen and Peter Bundgaard Rützou, Space Copenhagen is a design studio that works across multiple disciplines from interior design for private homes, hotels and restaurants all over the world to art installations and art direction, furniture, lighting and refined objects.
The studio's intuitive approach embodies designs that are distinctively shaped by given circumstances, functional needs, and a fundamental interest in human behavior. It is a sense of and belief in a slow aesthetic that centers quality and longevity.
Space Copenhagen works with some of the world's leading manufacturers, creating lauded furniture pieces for among others, GUBI, Stellar Works, Fredericia Furniture, &Tradition and Mater.
The dynamic, skilled and culturally diverse Space Copenhagen team consists of professional architects and designers, taking on a host of designs and interior projects in key cities across the world.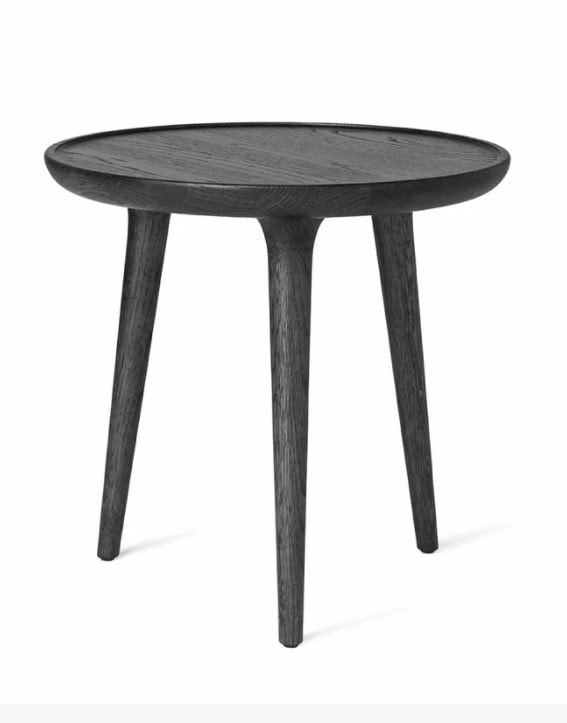 Mater Accent Table | S
Design: Space Copenhagenh | DK
Material: Solid FSC® certified oak wood 
Finish: Black stain
Maße: Dia 17.7" x H 16.5"
Origin: Europe
About Mater
Mater is a Danish brand, founded in 2006 by Henrik Marstrand, which focuses on the production of sustainable and natural lighting and furniture. In the spirit of: Design, Craft & Morals.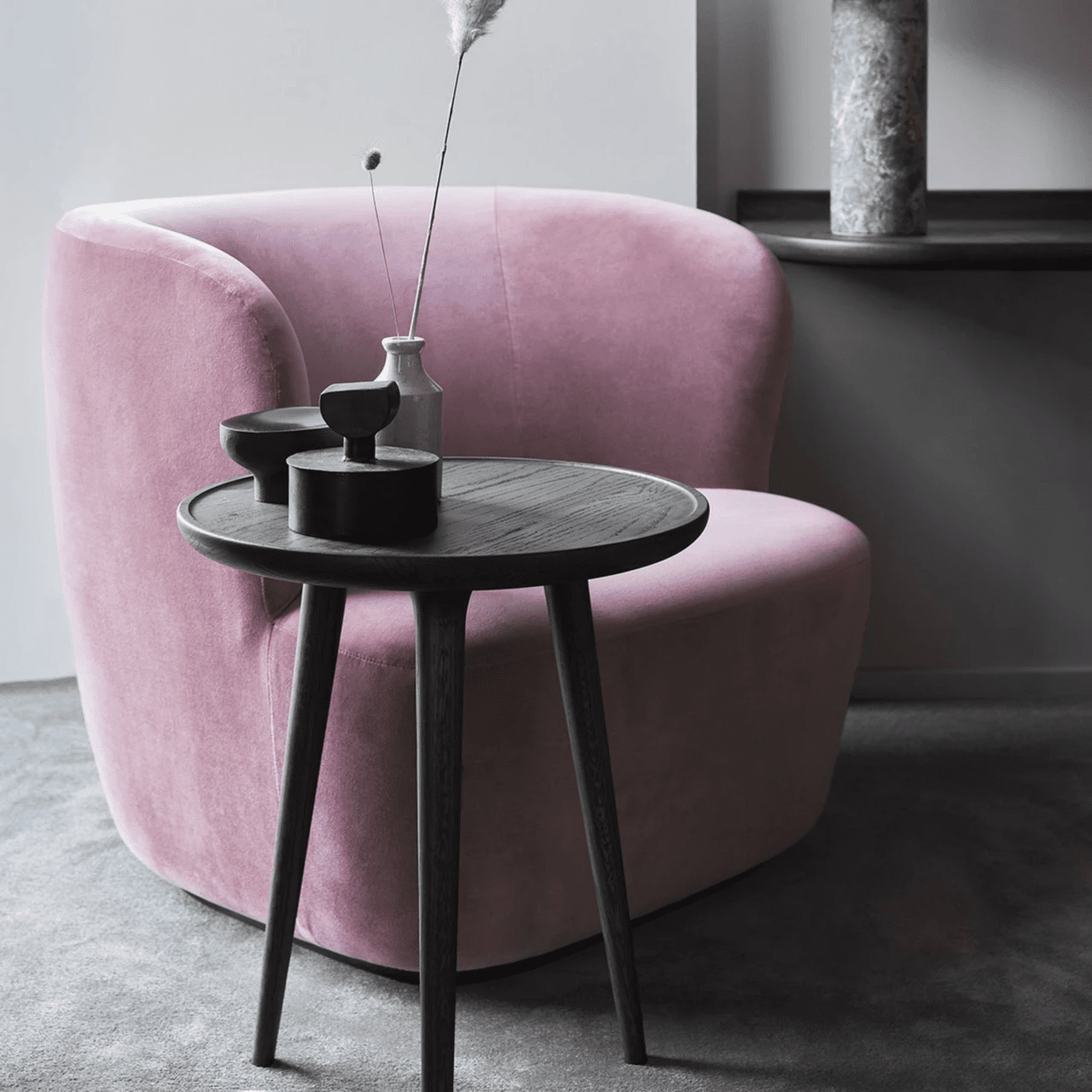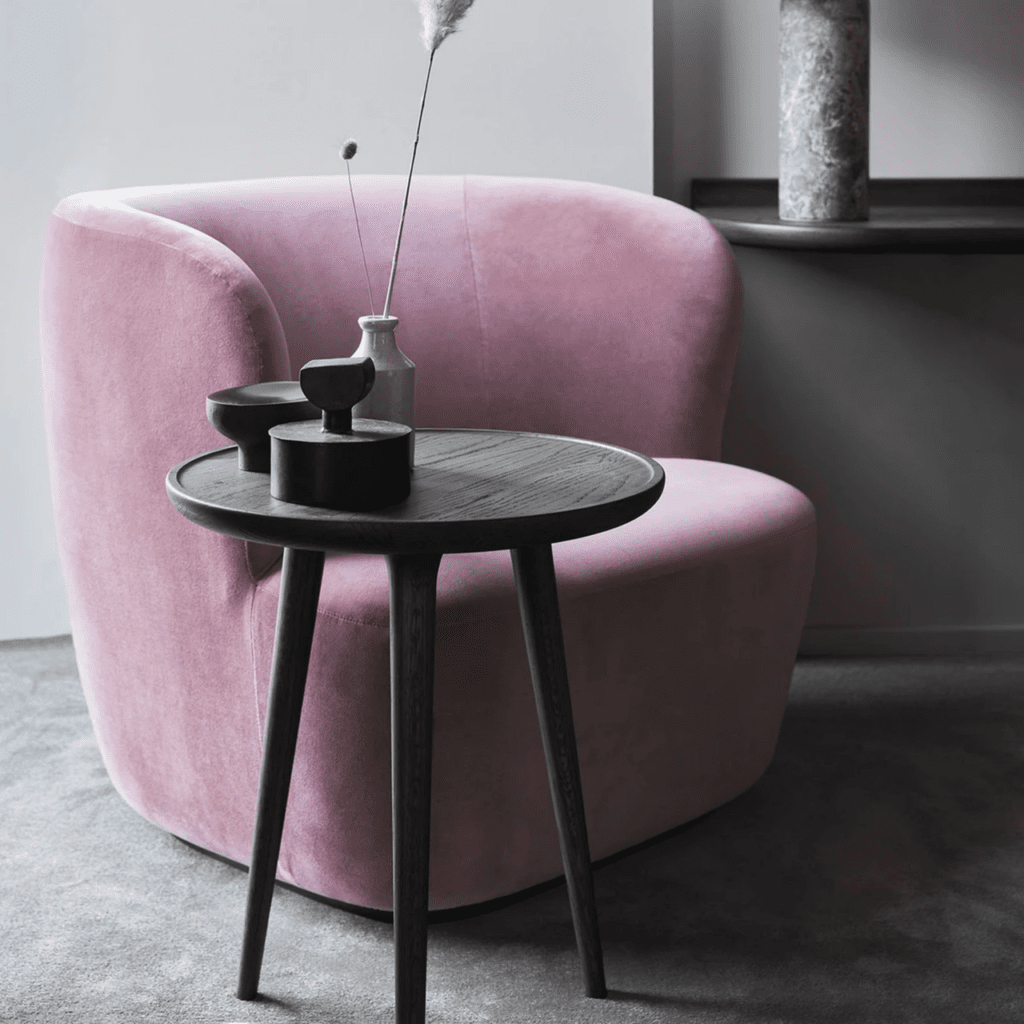 About INSIDE Einrichtungen
For customers looking for an individual, design-oriented and timeless furnishing solution, INSIDE is the furnishing studio of choice. INSIDE offers expert advice that caters to your personal needs and requirements, and custom-made products that are completely adapted to your taste and lifestyle. Far away from mass-produced goods and hustle and bustle, the trained interior consultants at INSIDE offer you a pleasant atmosphere and the expertise to accompany you from the sketch to the realisation of your individualised dream home.
---
In cooperation with: