A new chapter opens in the iconic LV Volt collection designed by Francesca Amfitheatrof, Louis Vuitton's Artistic Director for Jewellery and Watches.
The L and V initials instil a vibrant energy into the very heart of the latest creations, reinvigorating the Maison's beloved aesthetic.
A highlight of the new collection, the LV Volt Upside Down Play bracelet blends the beauty of contemporary design with the impact of a joyful, rhythmic pattern. The bracelet's interchangeable cord celebrates renewed connections with two graphic clasps.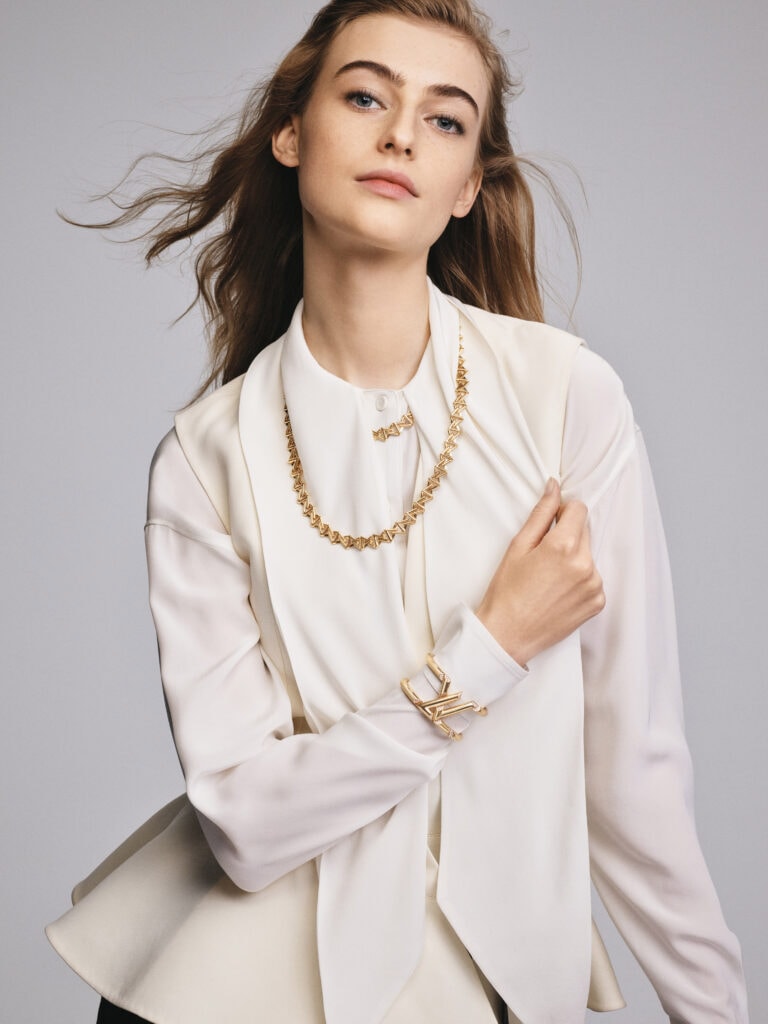 Simple yet cheerful, it unfastens with a playful click, exuding casual elegance in five carefully selected colours so you can change your style to suit your mood. The evocatively named shades – hot pink, electric blue, lucky green, passion red, jet black – complement the two symbolic letters sculpted in sunny yellow gold.
One up and one down, both initials energise the lively pattern on the yellow and white gold pendants, glistening with diamonds. The sharp lines of the letters liven up the twirling tempo of the radiant bracelets.
Dazzling ear studs hit exhilarating high notes, shattering gender barriers, while the rings' dimensions allow for easy layering. The precise, clean profile of a sensual ear cuff adds a bold and modern twist to the silhouette.
Louis Vuitton's expert savoir-faire is reflected in the variety of textures, blending subtlety and sophistication. The brilliance of the gold is highlighted by indentations carved into the metal. On each piece of jewellery, desire burns through the letters, making the heart race with their graphic representation of joy, and the architectural metaphor of an electrifying pulse.
About Louis Vuitton
Since 1854, Louis Vuitton has brought unique designs to the world, combining innovation with style, always aiming for the finest quality. Today, the House remains faithful to the spirit of its founder, Louis Vuitton, who invented a genuine "Art of Travel" through luggage, bags and accessories which were as creative as they were elegant and practical. Since then, audacity has shaped the story of Louis Vuitton. Faithful to its heritage, Louis Vuitton has opened its doors to architects, artists and designers across the years, all the while developing disciplines such as ready-to-wear, shoes, accessories, watches, jewellery and fragrance. These carefully created products are testament to Louis Vuitton's commitment to fine craftsmanship.
More about the LV VOLT collection >> online