A paradise for gourmets has been created in the Lendviertel district of Graz. This is because the Van den Berg spice house has been given a new, creative home there. Intense colors, exciting materials and the world of a thousand scents make you want more. The architectural firm LOVE architecture and urbanism is responsible for planning and implementation.
Spices refine, aromatize, season, preserve, heal, increase digestibility, drive away pests, overlay their own odors and tastes, are everything from spicy to mild, are pure or are mixed, consist of all kinds of plants and plant parts or minerals, are colorful, exotic, create wanderlust, polarize, are pickled and were even currency – in short: the world of spices is hard to beat in richness, opulence and intensity in all possible manifestations, colors and consistencies.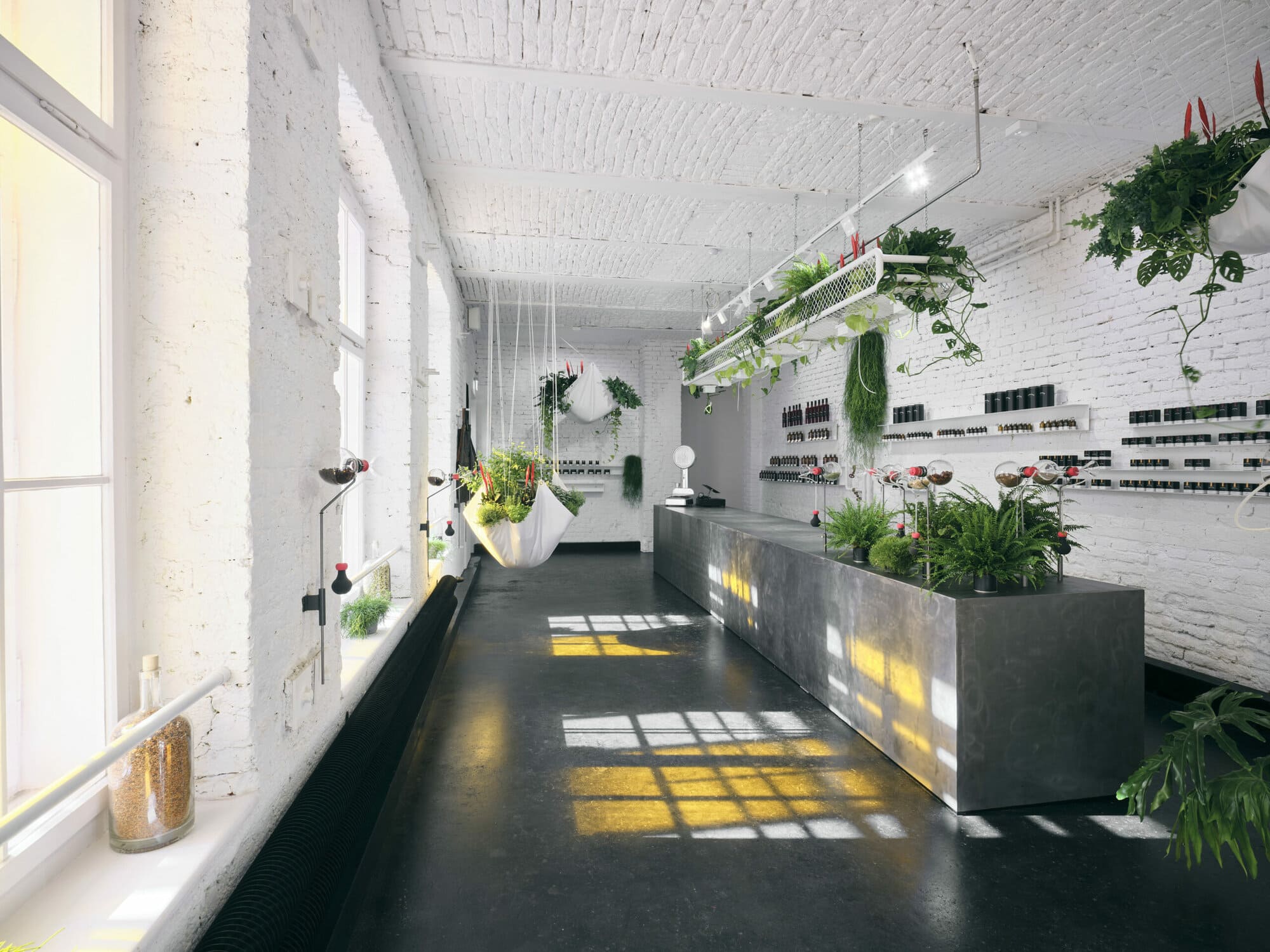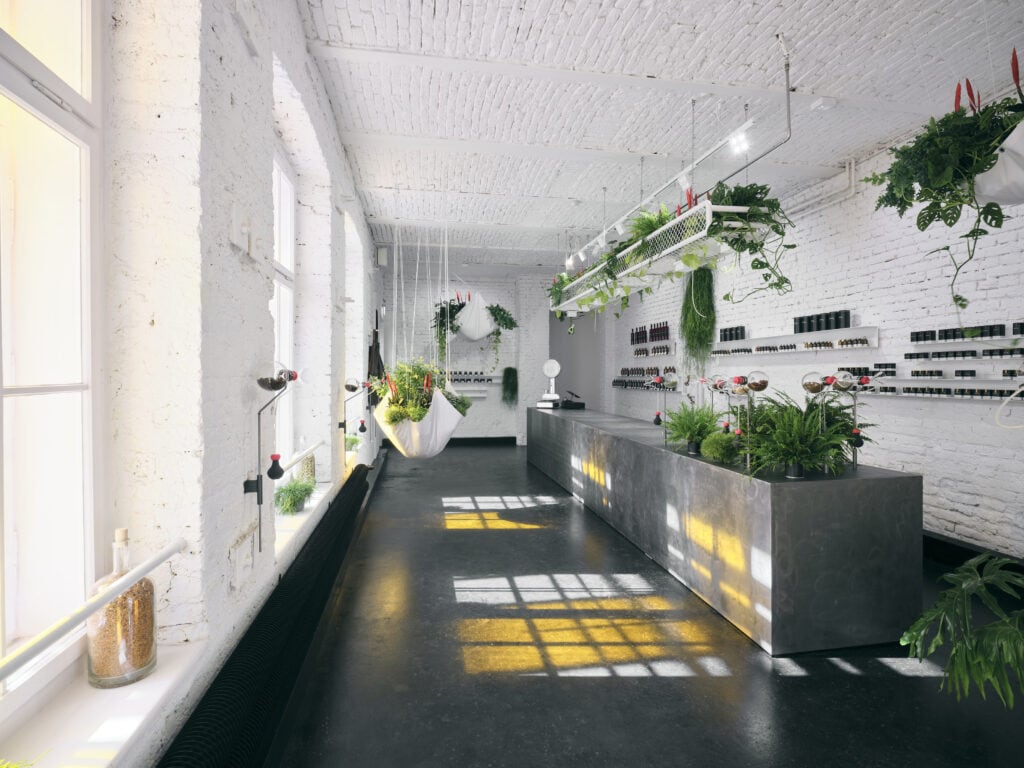 And it is precisely this richness that inspired the design of the new Van den Berg spice company building and is responsible for its current appearance:
A lush clash of diverse colors, shapes, materials, surfaces and plants. The building itself is a former carpentry shop in the center of Graz and is located in one of the city's Secret Places. In other words, in one of those desirable-attractive-secret urban situations, which on the one hand is centrally located and in the middle of Graz, yet turns out to be almost undetectable and thus exudes the charm of a magical place for a small circle of insiders.
For the reconstruction, all valuable parts of the building were first uncovered, missing components were added or renewed, all walls were painted a neutral white, and the existing black bitumen floor was extended into all areas of the building. New building components to be erected were designed in loft-like white locksmith work.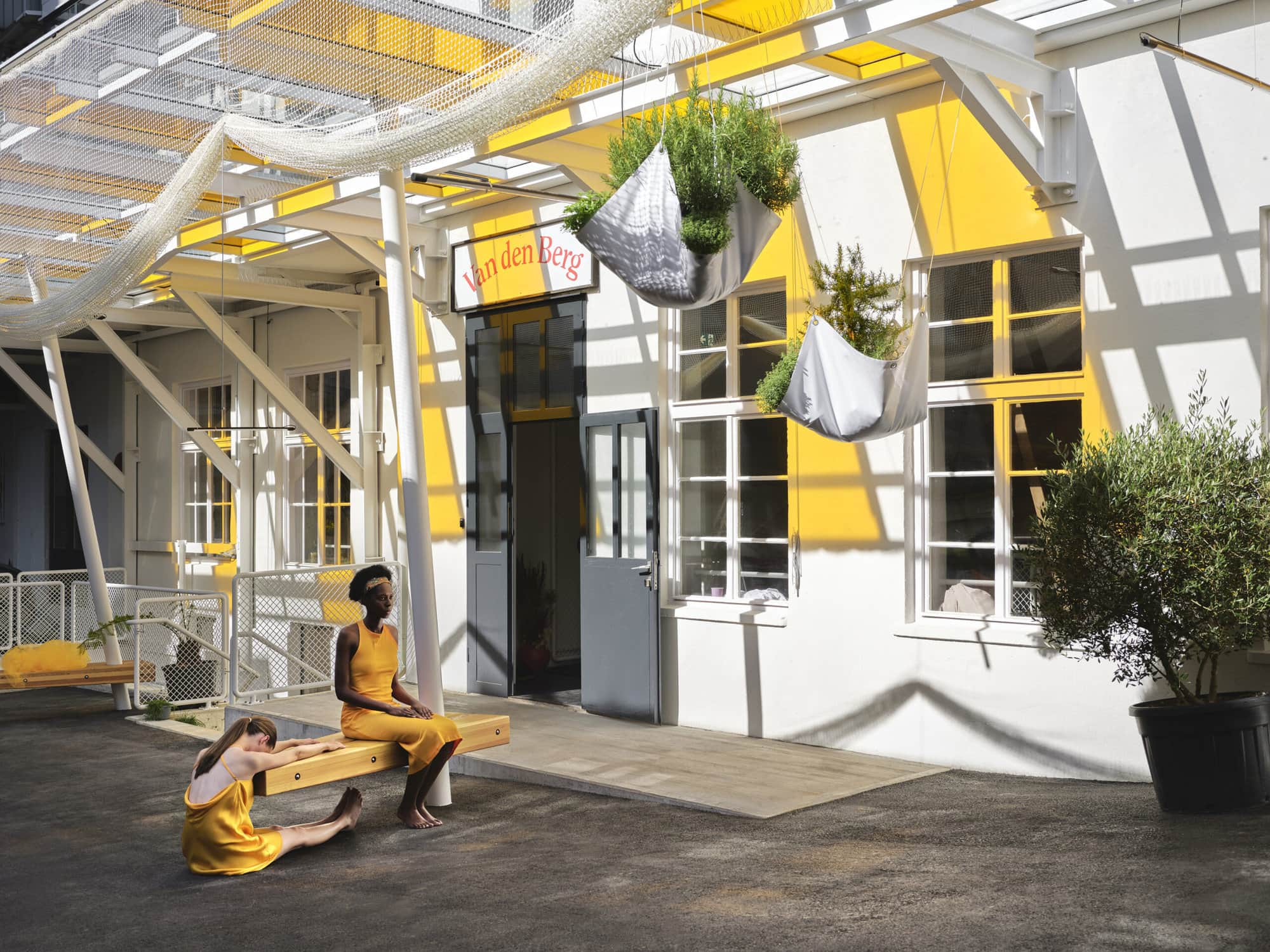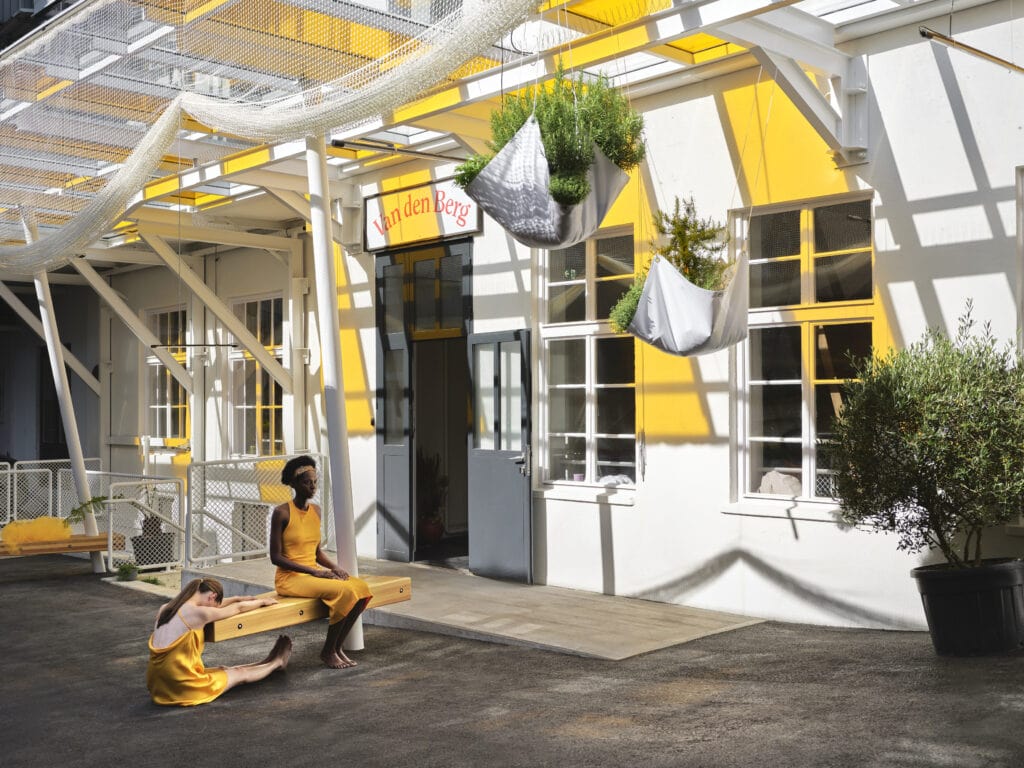 Thus a neutrally held stage design was created, which is to offer all further installations such as furniture, spices, plants, lamps, etc. the greatest possible framework:
For example, the special note and characteristics of each individual spice can be experienced via smelling flasks, colorful foils on the glass canopy provide Caribbean light, richly and lushly designed "Hanging Gardens" allow plants to float through the room, and radiantly colorful seating furniture in the tasting area creates an exotic, colorful atmosphere.
All in all, the result was a place of intense colors, smells, materials and associations.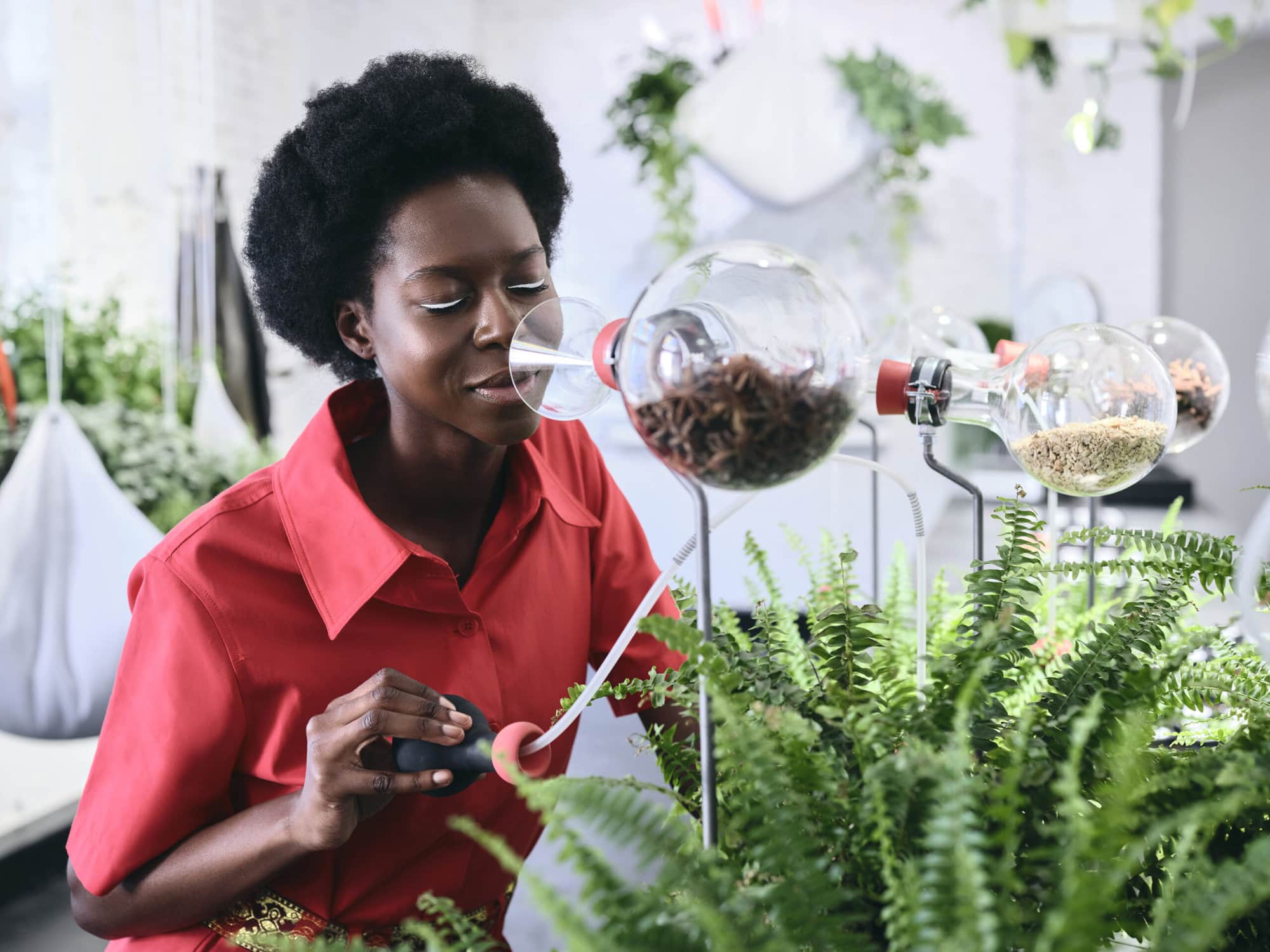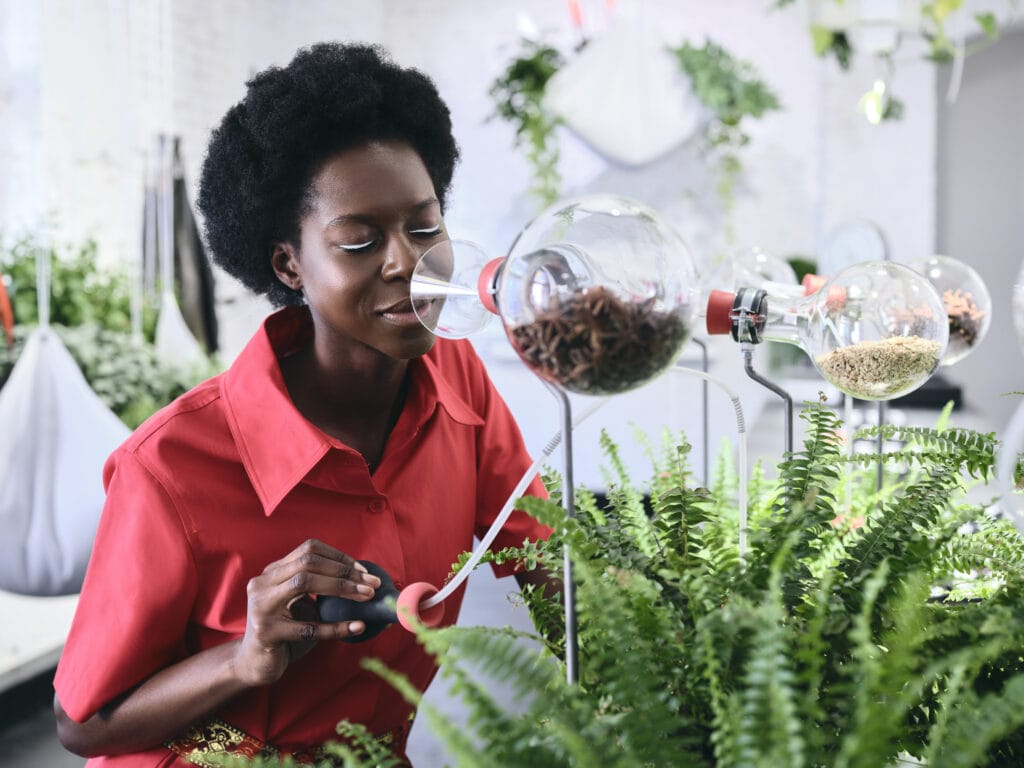 Van den Berg by LOVE architecture and urbanism
Type: Renovation and conversion of a carpenter's workshop into a spice shop
Architects: LOVE architecture and urbanism / www.love-home.com
Status: completed
Location: Graz (A)
Year 2022
Client: Van den Berg  / https://vandenberg.at
Gross floor area: approx. 548m²
Photos: Stefan Leitner / https://stefanleitner.com